Tennis tournaments are a lovely little microcosm of the world. Trust me – once you get beyond a few typical tennis stereotypes (upper class, Rolex-wearing sissy boys), it's a fascinating sport to watch and an even better one to watch live.
The US Open, held at the height of summer in New York city is pretty rowdy, the crowd cheering and yelling during matches. Basically, very American. Wimbledon is refined, where the bars pour classic Pimm's Cups cocktails while serving fresh Kent strawberries splashed with double cream. The players wear white, the fans dress up a little. Dainty hats are out in full force. The crowd is still energetic, but respectful. Quintessentially British.
The ATP World Tour Finals in London is different. It is a smaller tournament, and only the top 8 men's singles players and doubles teams participate. And it's held at the end of the never-ending men's tennis season, so it's kind of the grand finale of a grueling 11 months of tournaments.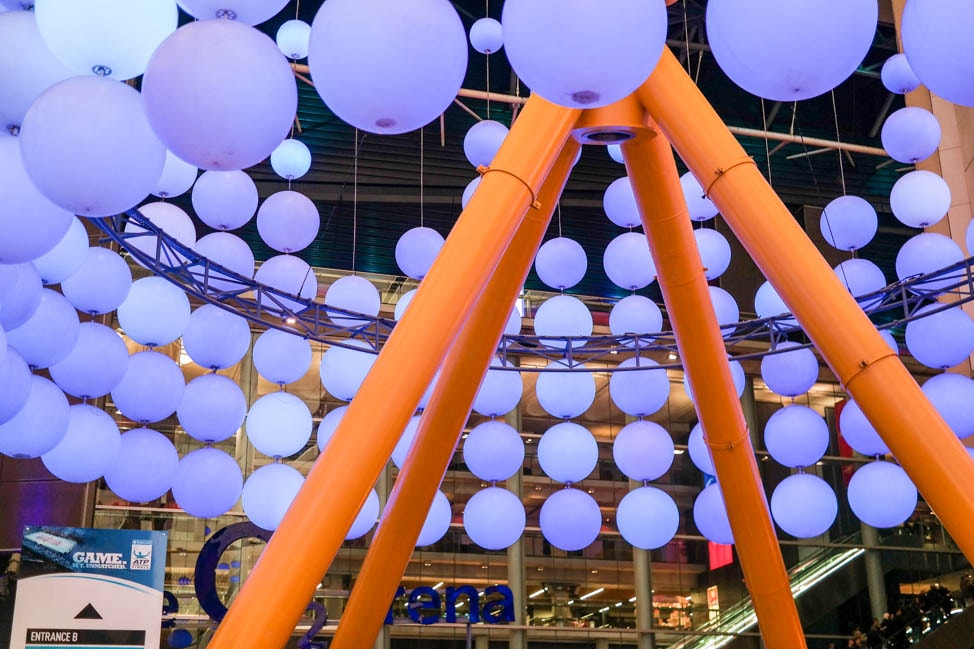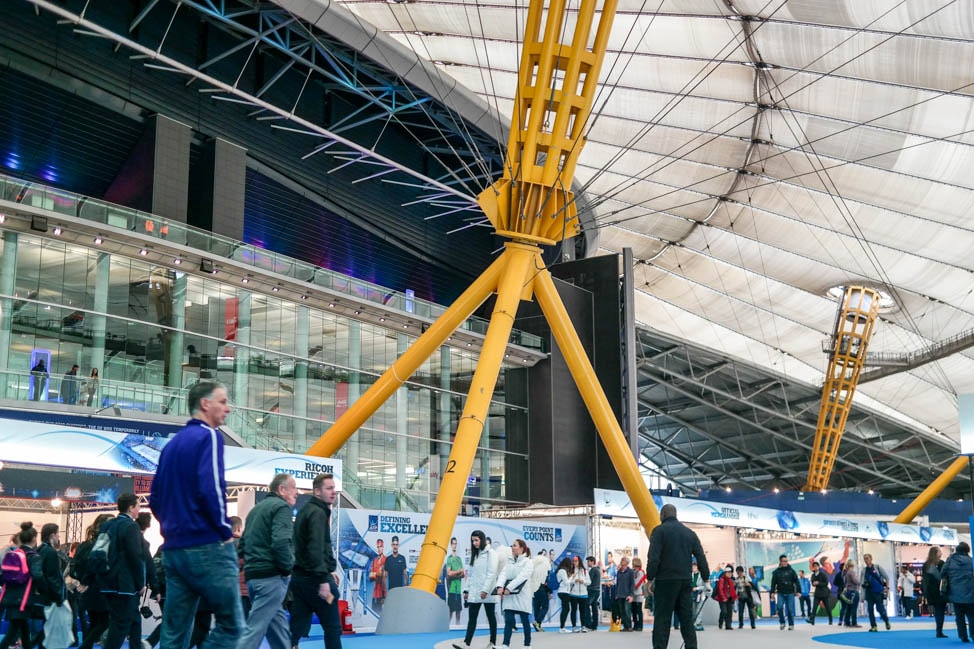 Thanks to these colliding forces, the sheer entertainment value of the tournament is second to none. Even for the most casual fan, it's a great event, for no other reason that you get to see the best eight players in the world, so you probably recognize at least one name!
The O2 Arena, where the World Tour Finals is held in southeast London, is an ideal setting. Underneath the giant, circus-like tent, sits a wide outer ring for food and entertainment, while the actual stadium in the middle core.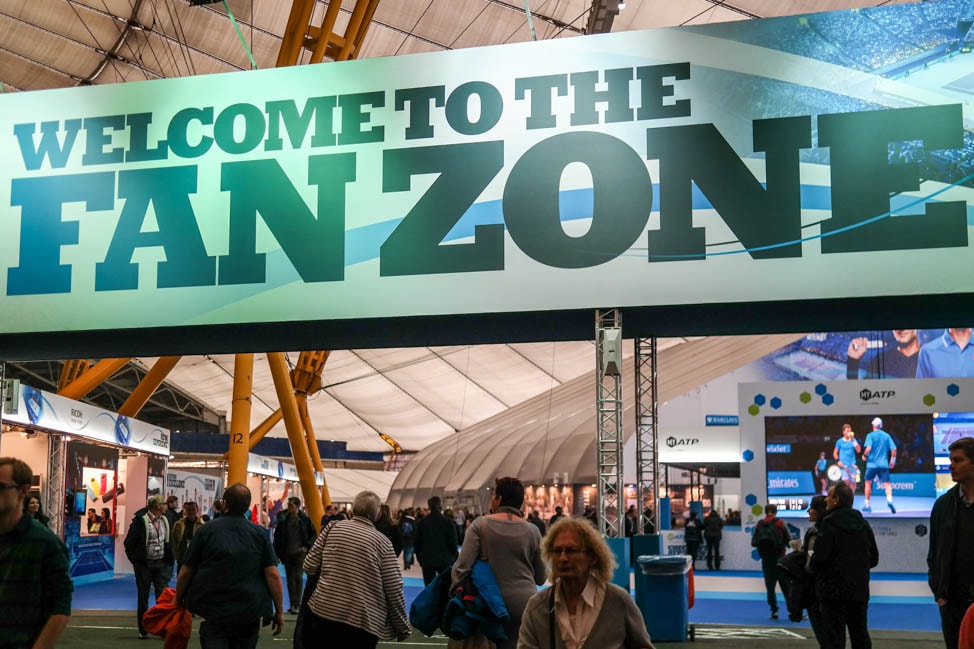 An elaborate Fan Zone is constructed in the arena, with various games to keep kids and adults entertained. I am personally always a sucker for the serve speed challenge, which allows you to hit a serve and measure your actual speed. I managed to hit 102 mph this year – I was just happy to break 100 mph.
Of course, all of the fun stuff is there just to hype up the crowd, who eagerly spills into the stadium to watch the greats vie for one last win before a short holiday break. If the tennis matches aren't enough to satiate you, there's always the onsite bowling alley. Or the movie theater. Or the Elvis Presley museum.
The World Tour Finals has a little something for everyone.