Our tiny, marble table top was covered in a smattering of dishes and glassware. A few bottles of wine sat empty, having been consumed in rapid fashion. A wooden board was nestled in the chaos, meticulously layered with paper-thin slices of prosciutto and speck. All around us, the aisles chockfull of the highest quality Italian ingredients, tempting me to empty my wallet on a wheel of Parmesan or a fresh white truffle flown in from Piedmont.
Eataly in Chicago is a food lover's paradise. The best food store, selling the best products of the best cuisine in the world. What else do you need?
In addition to La Piazza, there are a dozen other food options, scattered around the store. Ducking down an aisle of dried pasta, you end up running into La Pizza and La Pasta, selling bowls of pasta and thin crust Neapolitan-style pies. Nearby stands the huge pasta counter, selling freshly made tagliatelle, pappardelle, and ravioli, if you would rather construct your own spaghetti carbonara in peace at home, with no one to judge the multiple bowls in one sitting.
The bakery counter is overflowing with focaccia with a variety of toppings, still warm from the brick ovens around the corner. The overwhelming smell of fresh bread is almost overshadowed by The Rosticceria, hawking porchetta paninos and roasted free-range chickens.
The meat and fish counters are packed with the highest quality (and unfortunately rather expensive) items. Dry-aged Tomahawk chops, like something a caveman would consume, are almost too enticing to pass up. Alternatively, you could grab some ground, local, grass-fed beef, and make the most delicious plate of meatballs, paired with a perfect bottle of red from Eataly's well stocked wine store.
And how can you pass on cheese? The counter at Eataly is literally crammed full of the best Italian products, from classic hard cheese like Parmesan to soft, runny Tallegio. If you are feeling tired and can't wait to consume some cheese, you could always pull up a stool at La Piazza and devour a ball of burrata by yourself.
No judgement.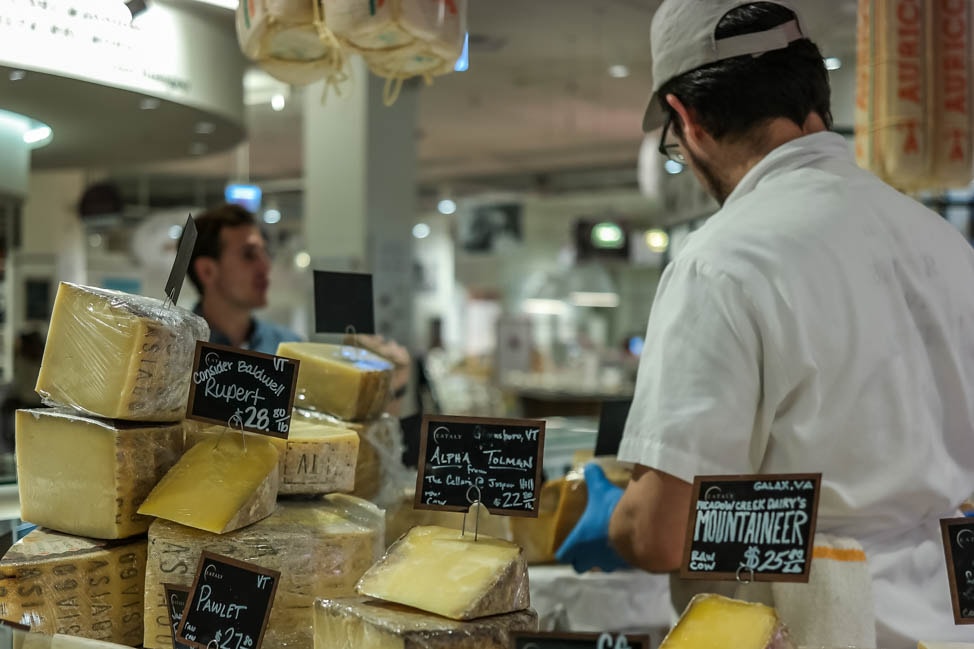 Eataly in Chicago is an adult amusement park for Italian food. It highlights the best food from every region of Italy and leaves no stone unturned. Even better, fall and winter usher in the truffle season, so don't skip the truffle section, featuring the most expensive vegetable in the world, the white truffle.
But hey, everyone needs to splurge sometimes, right?