October 28, 2012.
We had just spent a lovely week in Istanbul, our first real vacation from New York City after moving there early in the year. Our pup, Basil, was in the care of a neighbor. We were complimenting ourselves at our ability to 'turn off' for the week – resisting the urge to check emails or read up too much on the news.
A small story about a potential East Coast hurricane had come onto our radar a few days before, but we didn't pay much attention. These warnings happen from time to time. We were on vacation, after all.
Twelve long hours on a plane ended uneventfully and we were thankful to finally be home. As we turned our our phones to check traffic, and text our dog sitter, the messages started rolling in. Impending hurricane. State of emergency. New York City is being 'shut down' – whatever that means.
Our apartment, at the far south tip of Manhattan, was being evacuated.
The plane erupted in anxiety as other passengers received similar alerts. We all hurried off the plane, phones stuck to our ears, as we tried to make sense out of what had transpired as we were flying. Twelve long hours of mediocre food and a tearful re-watching of Marley & Me, just hours before, was quickly forgotten. We raced into the city via taxi, sorting out where to stay that night. We were reunited with our dog and found respite for a night at an uptown hotel.
Thus began our experience of Hurricane Sandy.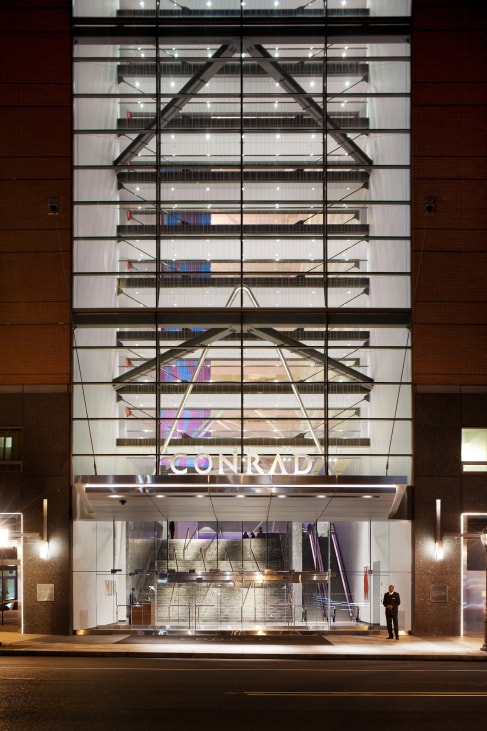 Over the course of six long weeks that our apartment building was out of commission, we moved from hotel to rental apartment to hotel, our lives on our backs. The warm early autumn weather turned cool, and we made the twenty-two story journey up our barely-lit emergency stairs to retrieve sweaters and replenish our luggage. Daily emails from our building gave us updates on the progress of repairs, but they lagged. Late this week became early next week, became 'definitely before Thanksgiving' became 'no later than Christmas.'
During this period of uncertainty, we found a home away from home at a local hotel.
The Conrad Hotel New York, just a ten minute walk from our apartment, was where we eventually found peace for nearly three weeks as nomadic New Yorkers. Its dog-friendly policies got us in the door, and the friendliness of the staff, the understanding management, kept us (and many other families) positive and up beat as we all tried to sort out the drama that had found its way into our lives.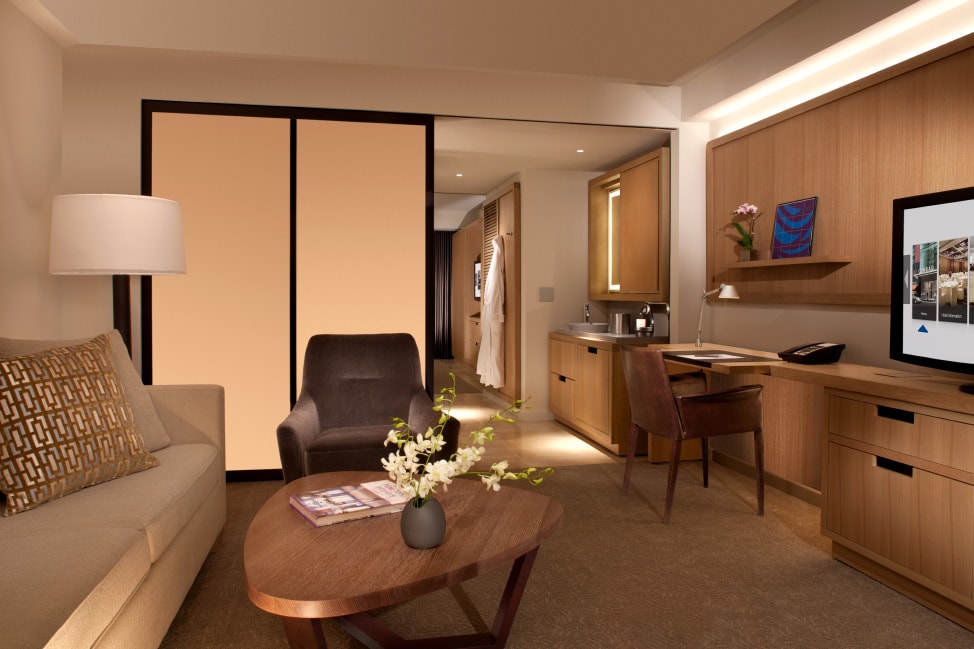 We eventually settled into life at the Conrad Hotel New York, taking our beagle across the street to Rockefeller Park every morning, having friends over for a drink at the rooftop bar, and going to work every day.
The spacious suites felt more like an apartment than a hotel room, and we were able to work and live comfortably. Actually, this being New York City, our regular studio apartment was about the same size as our room. We used the coffee machine every morning just like we would at home. The counter above the mini-bar held all of our dog supplies and the dog bowls were next to the front door. We did work at the desk, typing away on our laptops.
It provided a sense of normalcy in a time of confusion, frustration, and uncertainty.
Eventually, our time at the Conrad Hotel came to an end. Our building finally cleared us to return home, so we checked out for a final time, loaded up our few bags, and walked ourselves and our dog back to our apartment. The drama around Hurricane Sandy had finally quieted, and we returned to our normal life.
A few years later, after having relocated to London to begin our expat adventure, we were planning a trip back to New York to see friends. We knew that there was only one place we wanted to stay: the Conrad Hotel.
In the years since we have left, Battery Park City has grown and developed like crazy. When we were "living" at the Conrad Hotel in 2012, the mall across the street was mostly empty and the most exciting thing to happen to the neighborhood was the opening of a Shake Shack.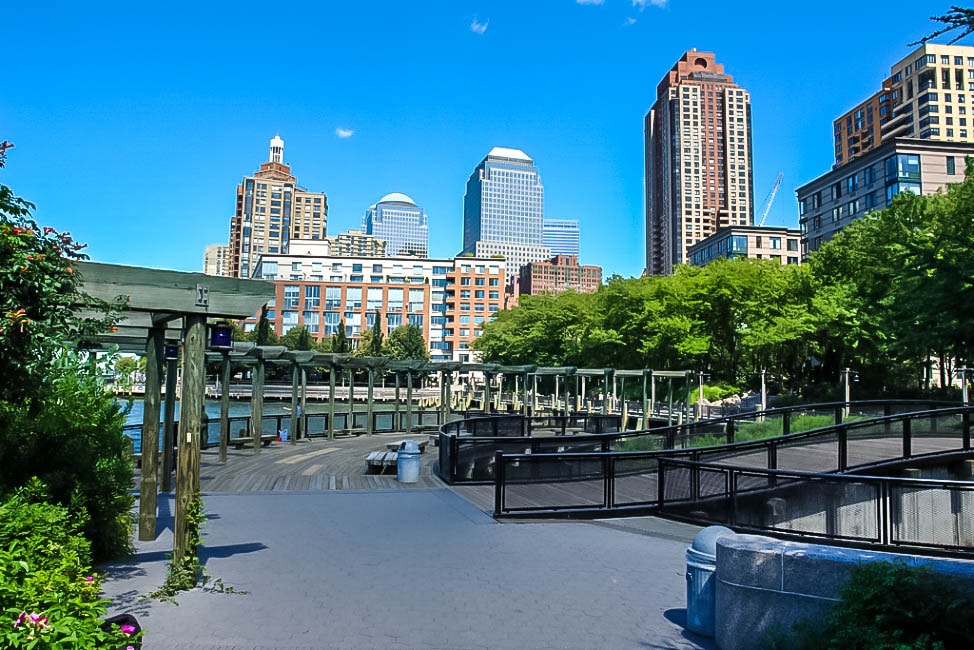 Now, Battery Park City is bustling, with one of the best food courts in the refurbished Brookfield Place mall, featuring some of my favorite restaurants in New York. It is now connected by an underground walkway to the recently opened WTC Oculus, one of the most beautiful structures in New York. The National September 11th Museum is across the street.
The whole area around the Conrad Hotel is now a fun place to be, with tons to see and do. Plus, it has some of the best green space in New York.
We now make sure to return to the Conrad Hotel every time we are back in New York. Each time we enter the lobby, we are instantly taken back to the fall of 2012, one of the craziest, most bizarre times of our lives. The smells are familiar, we recognize the staff, and those comfortable suites are a welcome relief, now that our visits come with a big dose of jet lag.
Being a home away from home is a goal for which many hotels strive, and for us, we've found it.