We don't always write about where we stay. That's partially because it's not always super interesting and hopefully we're off exploring and spending very little time at our home away from home. But every so often we go to a place where the accommodations are central to our experience. Our interest in our daily surroundings goes up a few notches, and we can't imagine NOT talking about it.
And sometimes a place is so beautiful that we can't help it.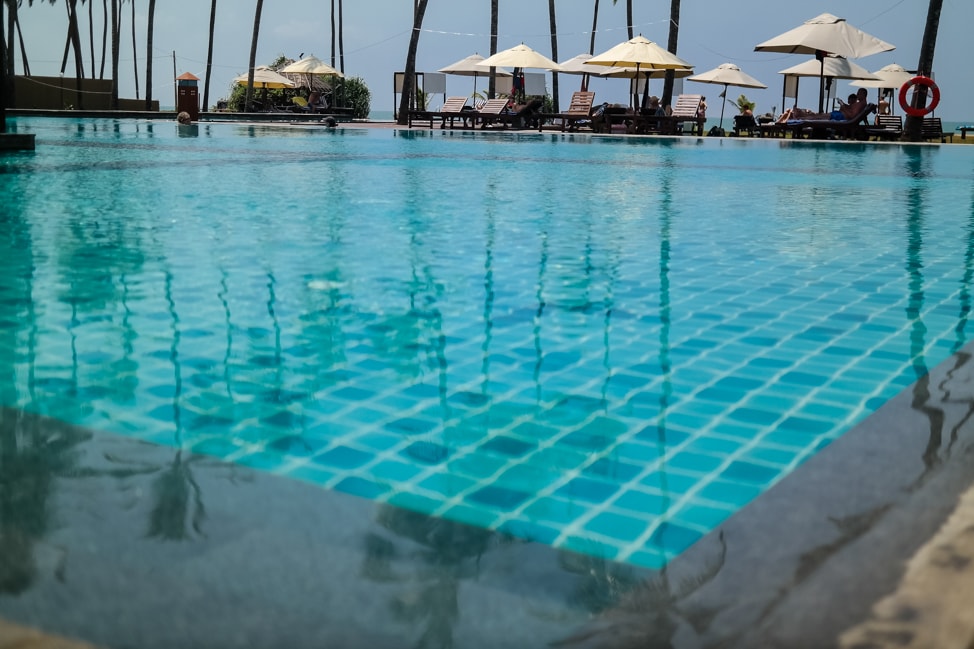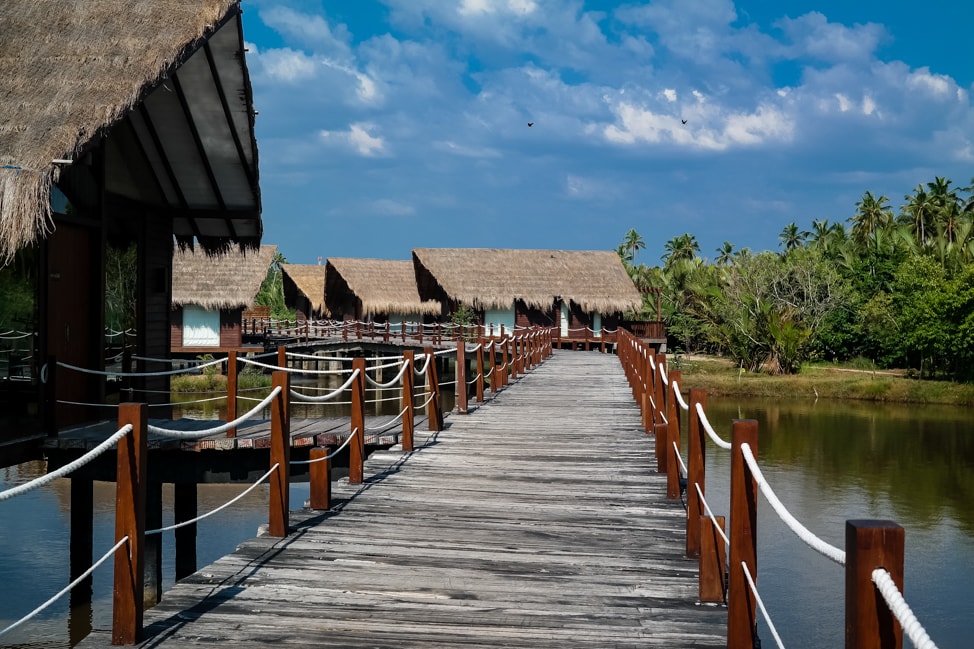 We were coming off a manic few weeks in dreary London. The early setting sun, combined with a busy work life and the glow of our pale skin from our computer monitors made the decision easy. A last minute opportunity came to us to head to Sri Lanka and we frantically rearranged schedules and set our out of office replies.
Suriya Resort, located in Waikkal, was our home base during our visit to our newest favorite tropical nation. We try not to pick favorites, but Sri Lanka has a lot to offer, if you can swing a visit there you won't be disappointed.
We did some exploring offsite from our hotel, as good tourists should in this beautiful country, but we also spent two full days on the property. Without leaving once. That is a new record for two restless travelers, but it was just what the doctor ordered.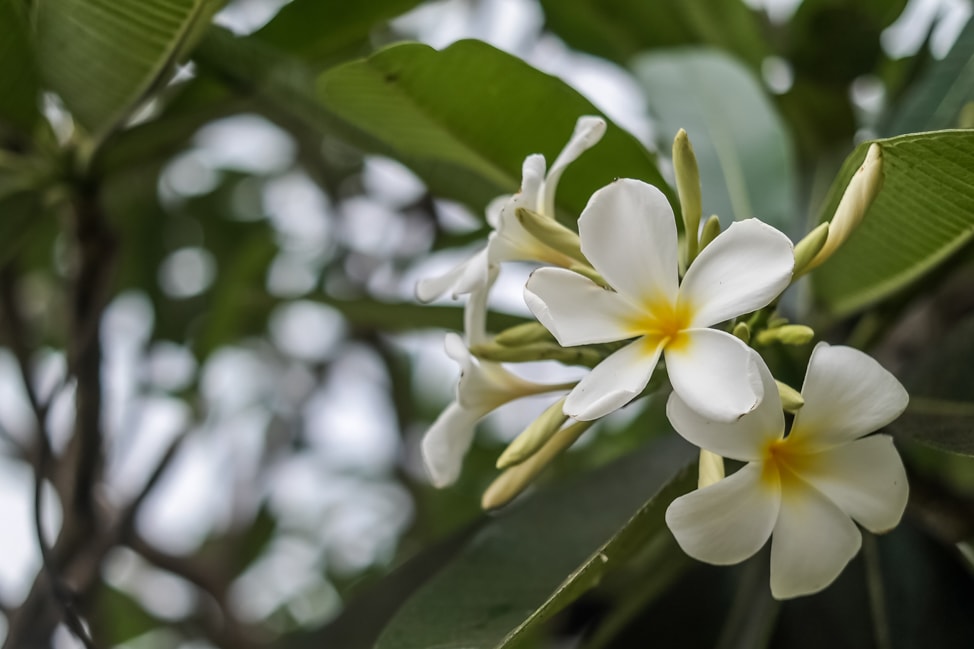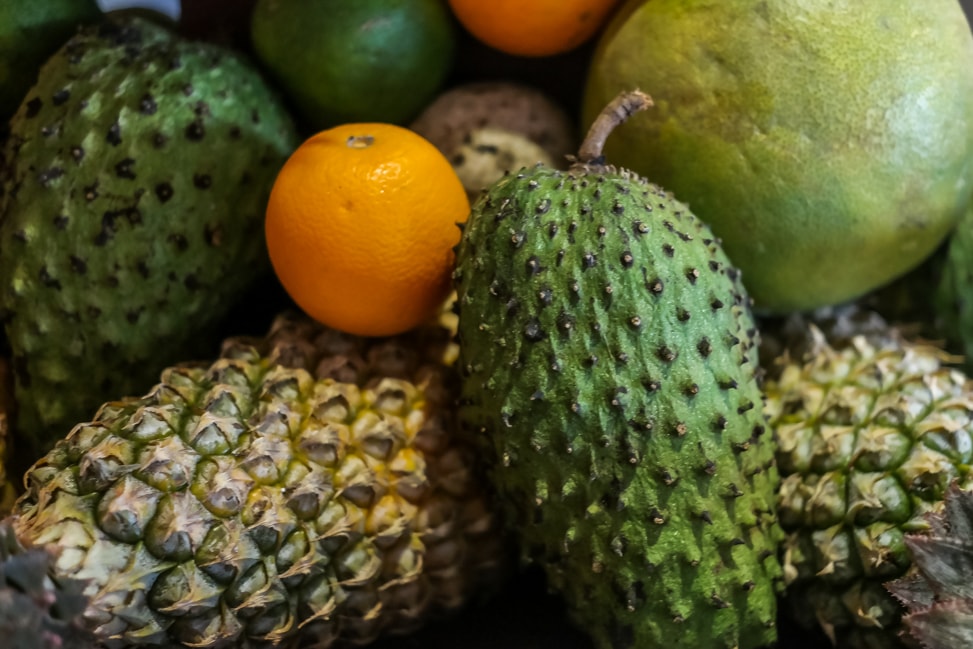 I read an 800 page book (Dominion, by C.J. Sansom, if you're interested). We slept in every morning and took naps. We alternated between catching the rays in our luxurious pool side lounge chairs and having handstand contests in the bathtub warm water of the large, and nearly always empty, pool. From time to time I sat on one of the in-pool benches, reading my book, but only if I was feeling really adventurous.
Drew took advantage of the onsite spa, one of his favorite holiday indulgences, and had three massages in three days. Yes, you read that right. Do I think this addiction is a problem? I've resigned myself to the fact that I'm married to a high maintenance beauty queen, but I'm cool with it as long has he keeps his treatments safely in the comfort of developing nations, where the prices are 20% of the rates back home.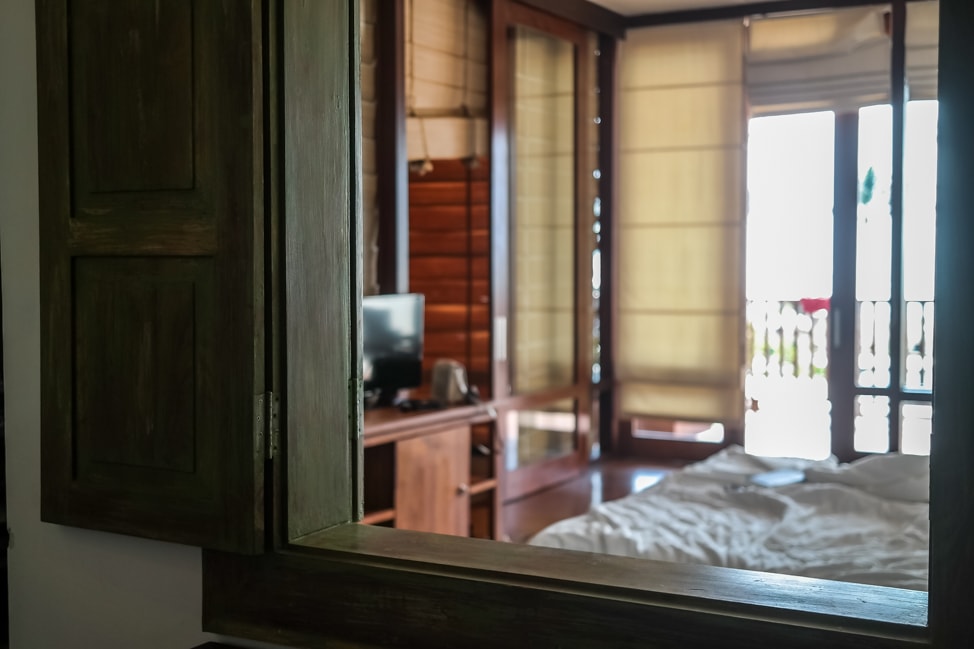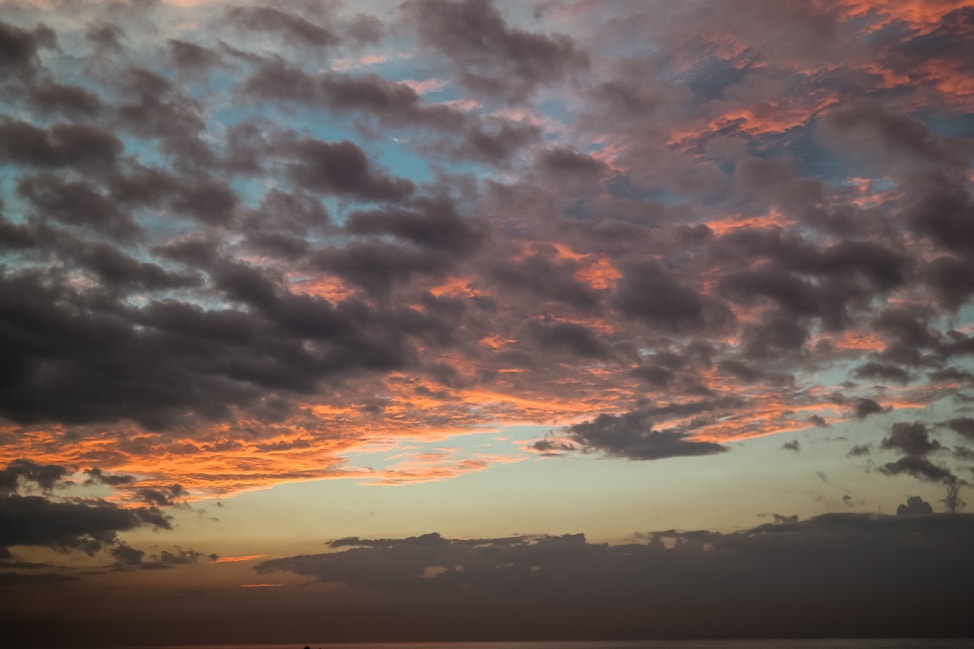 The restaurant at Suriya Resort consists of a massive and ever-changing buffet, which serves breakfast, lunch and dinner, a separate a la carte menu, and an outdoor makeshift grill station that offers one grilled dish during lunch hours. Our package included full board, so we lazed over to the restaurant mid-afternoon and then again in the evening to sample a mixture of Western and Sri Lankan cuisine. As curry lovers, we happily gorged ourselves on multiple curries per day, though we're taking a curry break for a few weeks to let ourselves recover.
Given our sedentary days, I often wondered to myself how we were able to physically eat three meals per day. But we powered through just fine.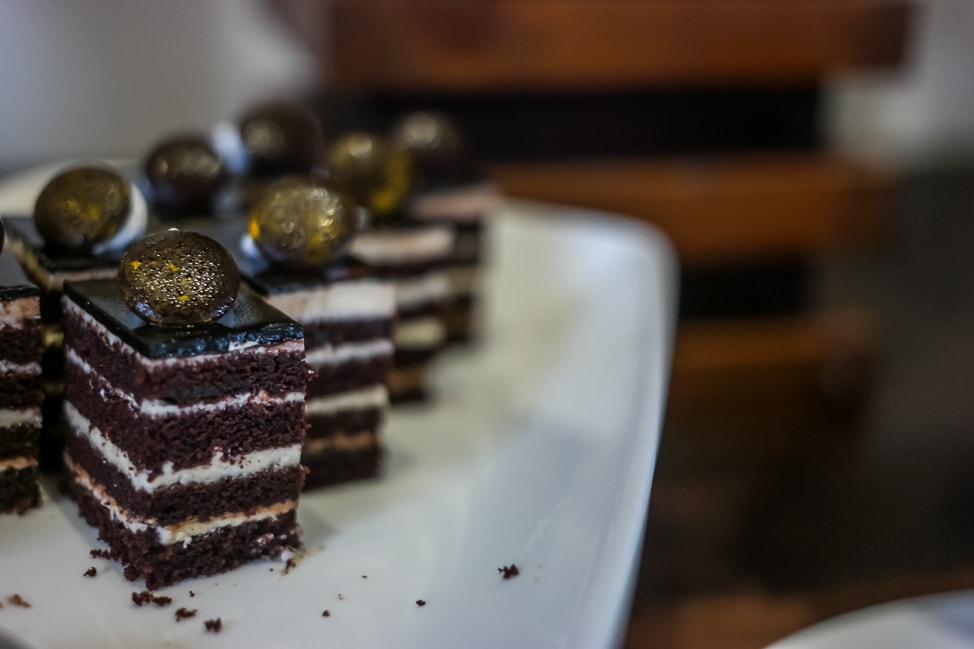 Our lovely suite had a sprawling terrace, where we were treated to a massive thunderstorm one afternoon. It was such a thrill to see a tropical storm, the wild winds, the pounding rain, the lightening dancing on the ocean. We happily watched nature put on its show for the better part of an hour, and soon enough the clouds gave way to a stunning sunset.
It was the best one of the week.
The terrace also held a multi-person hot tub with jets, which Drew finally tried the last night. Honestly, we spent so much time in water all day every day, that the tub was an unnecessary addition for me, but as I mentioned, Drew loves the spa life, so he dumped in a full bottle of the hotel-provided shower gel and contentedly watched the sunset while the bubbles rose around him. Thanks to the powerful jets, they only barely stayed in the tub.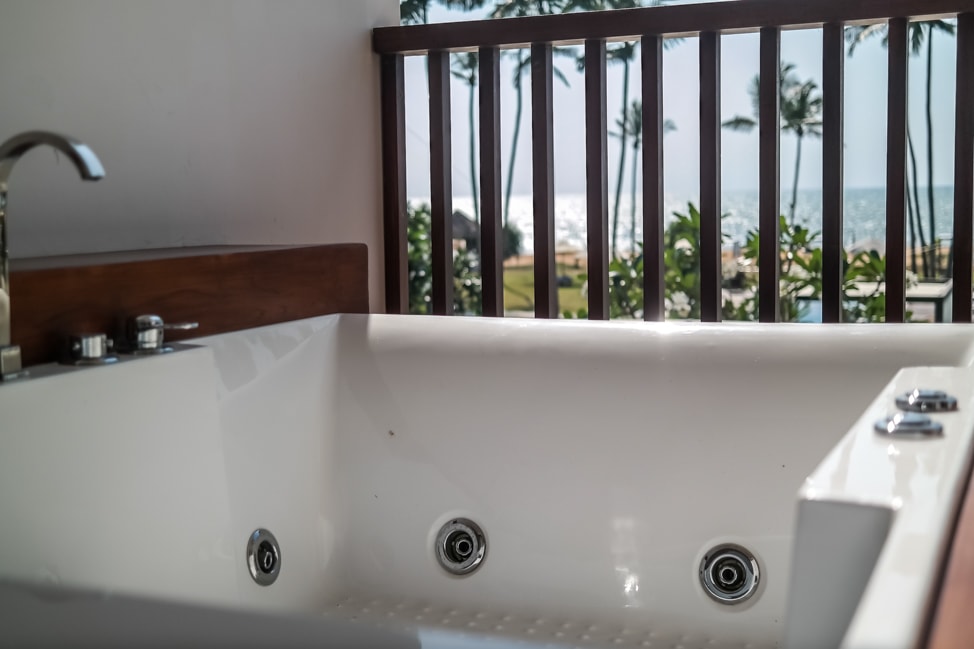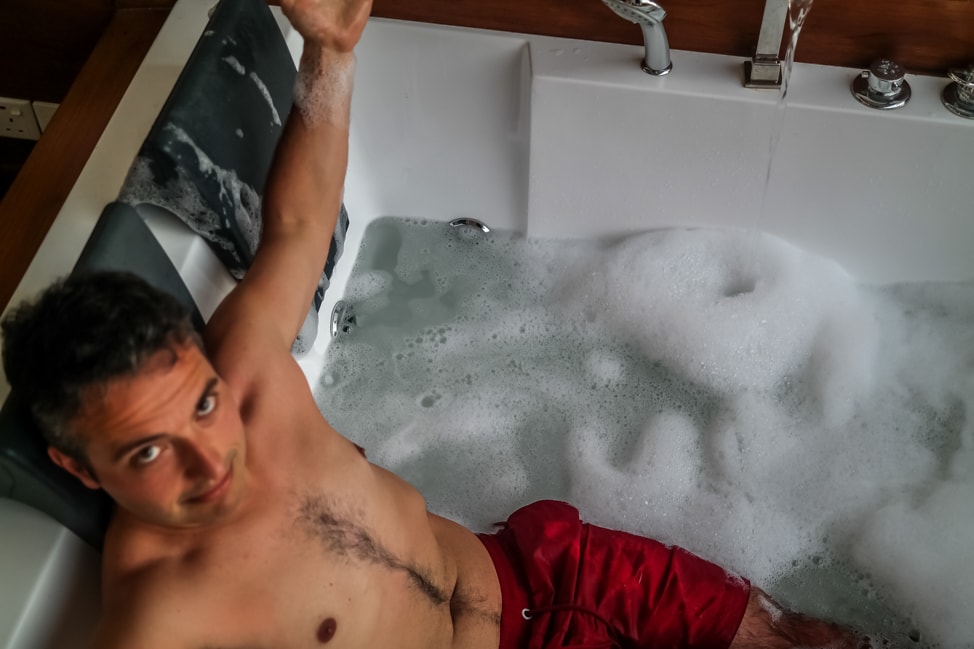 No place is perfect, and we found Suriya Resort, while gorgeous, to be lacking in local flavor. It is very much 'classic exotic' but you can't quite tell that the resort exists in Sri Lanka, as opposed to any other tropical destination. I always appreciate that hotel staff know a little English when our language skills just don't cut it, but I also like the language struggle – consulting a menu that has multiple languages, working out how to say hello and thank you, etc. The Suriya prides itself in its Western hospitality and we are gringos through and through so it was English 100% of the time.
Interesting side note: the resort was overrun by German tourists. I'm not sure if Sri Lanka in general is a popular destination for Germans escaping the winter, or if it's just this particular hotel, but it was so interesting. Too bad I also don't speak German so I couldn't ask any other visitors for clarification on that point.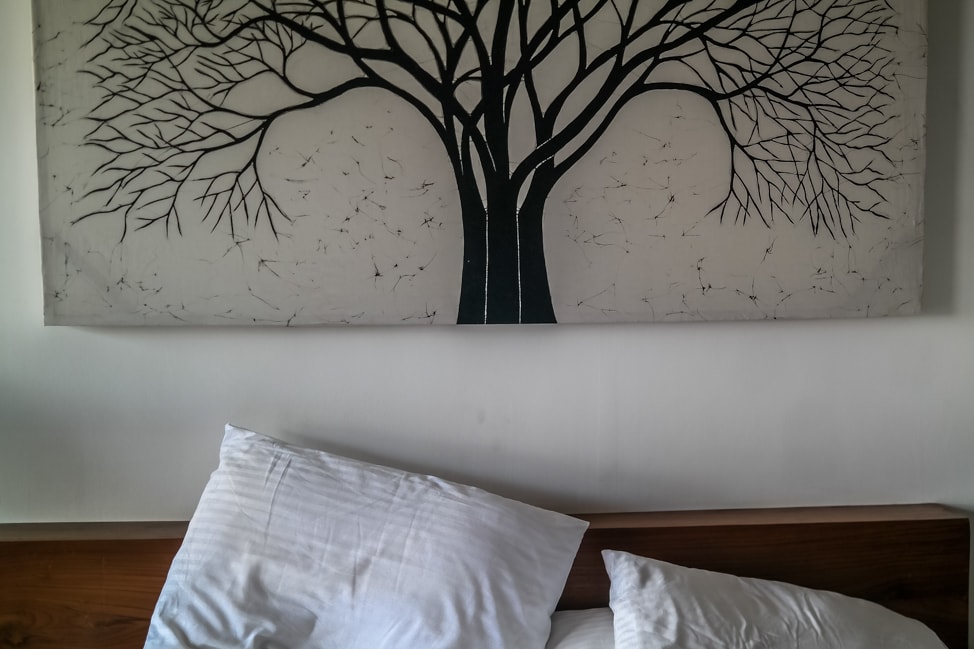 As I write this, it is raining in London. I'm wearing several layers of clothes and the hot, sticky sun from Sri Lanka feels distant. My pink manicure, which seemed appropriate for the pool, is now a dreadful chipping mess.
But I still have my suntan, and the summer is on its way.
Check out our short video of the week below. I watch it when I want to feel warm again!