If you've been around these parts for a while, you know by now that we have the art of the weekend European city break down to a science. Weekend travel is convenient and easy to fit in around an otherwise busy life, and we like to spend at least one weekend per month bouncing around Europe.
But is it a good value?
We do our best to try and hack the travel system as much as possible, being flexible with dates and locations, traveling in the shoulder season, taking advantage of unique accommodations and free tourist attractions. But still. Some places are a better value than others, and we've experienced a huge range of expenses as we jump from place to place in Europe.
In no particular order, here's what a weekend from London to some of our favorite cities will cost you, on a random spring weekend.
Of course, all of this comes with the very big caveat that people have different tastes. Your shopping spree in Paris is not included here, nor is a blowout birthday dinner in Oslo. Personally, we are not hardcore budget travelers, so don't expect hostels on our budgets, nor are we true luxury seekers, so no 5-star hotels and Michelin-starred dining. Transportation, entertainment and food ranges are per person. Accommodation prices are listed per room.

Paris, France
A key destination for London residents, Paris is close enough to visit for a day if you're truly in need of a little culture. We go when train tickets are on sale, or when we have friends on vacation there from the States, or when we just want to see the Mona Lisa. Ok, we're lying. We would never go to Paris to see the Mona Lisa, one of our most hated tourist traps of all time. But that's for another story.
Transport (train, air both available): £120
Accommodation: £125/night, for a centrally located 3-star hotel
Eats: £10-£20 for a bistro meal with wine, upwards of £50 for something more high-end. Many Paris restaurants have set menus that are a great value too.
Entertainment: £15 for museum entrance fees (assuming 2 museums in a single weekend), Eiffel Tower tickets are £13. Walking around the rest of the city is totally free!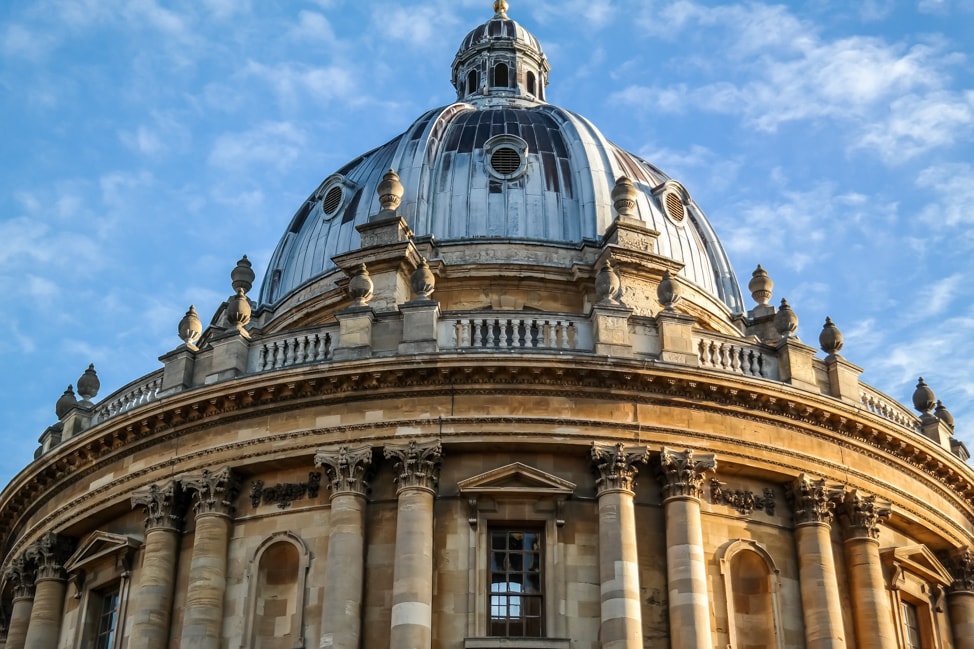 Oxford, England
Oxford is a university town through and through. This means that there are tons of interesting events to attend throughout the school year, a rowdy nightlife and more students than gorgeous buildings (but just barely). Spend your days getting lost around the colleges, dreaming of Harry Potter and warming your tired feet next to a fire in your B&B after a long day of exploring. Meals are best had in local pubs.
Transport (train): £15-25, depending on time of day (travel off peak for lower prices)
Accommodation: £100/night, for a centrally located guest house or B&B
Eats: Breakfast at the B&B, and the rest at local pubs, roughly £15-20 per meal, depending on how many pints you like to drink
Entertainment: £10 for a walking tour of the city, which includes access into some of the privately run colleges, most lectures and public events are free at the University, but advanced booking may be required.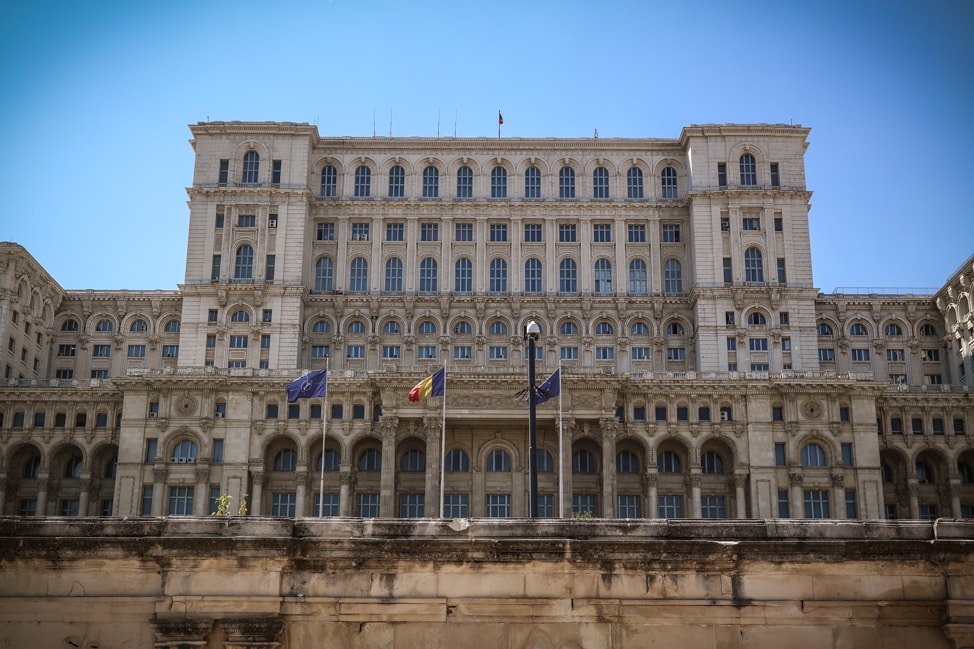 Bucharest, Romania
Bucharest is about as far as we're willing to go for a weekend, requiring a three hour flight. But when you are in the mood for some hearty eastern European food or want to gaze at one of Europe's largest buildings, well, a weekend in Romania it is! An underrated and under appreciated European city.
Transport from London (air): £100
Accommodation: £50/night, for a centrally located 3-star or 4-star hotel
Eats: £5-10, including an alcoholic beverage. Yeah, it's cheap eats for sure!
Entertainment: Free, a walking tour of the city is great (tip your guide!), and £5 or so for any other museum or attraction entrance.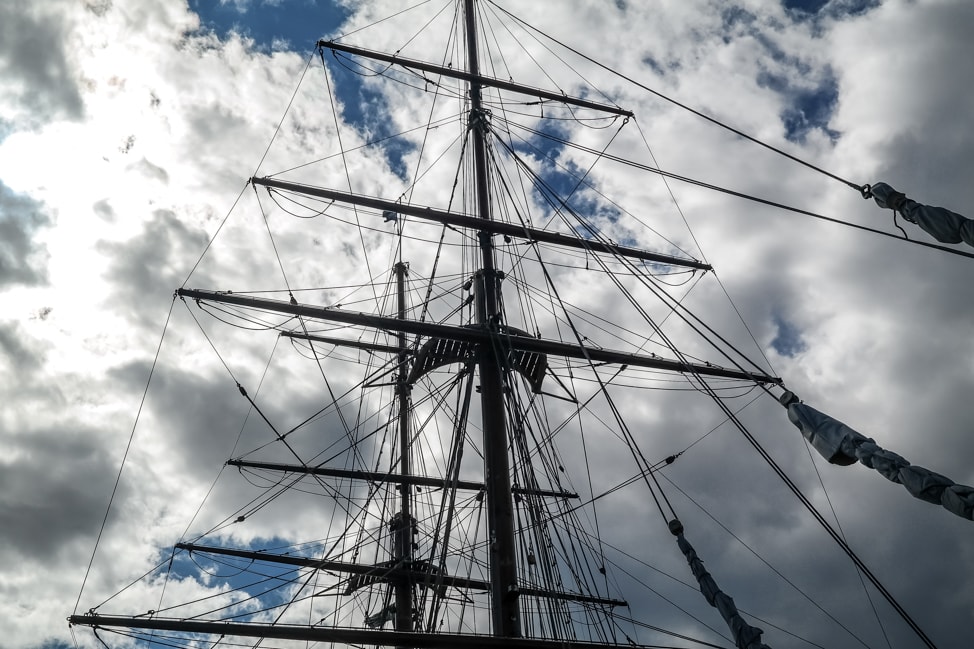 Oslo, Norway
A destination that is a budget traveler's nightmare! Routinely listed as one of the most expensive cities in the world, good deals are hard to find and the flight over is usually the most affordable aspect. Even if the rest (especially food and drinks) may be pricey, at least the views of the stunning fjords surrounding the city are absolutely free!
Transport from London (air): £80
Accommodation: £80-100, for a centrally located 3-star hotel
Eats: Plan on £15, even for a simple, casual lunch at the Mathallen Food Hall. Heck, even a fast food burger will cost a tenner. For something more substantial, expect to spend at least £25-£30, including a glass of wine.
Entertainment: Museum admissions start around £8 for the major attractions. For around £40, you could get an OsloPass, giving you free transportation (including the ferries!) and free entrance to a whole host of museums for 48 hours. If you plan on utilizing transportation and scoping out 3-4 museums, it will save you a little bit of money.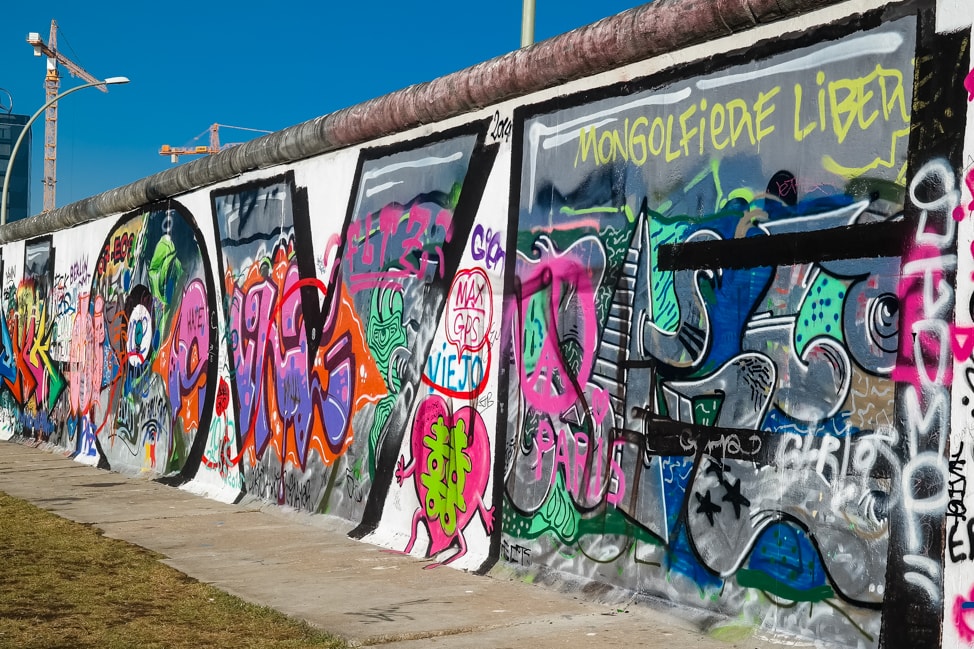 Berlin, Germany
One of our most recent adventures and one of our favorite weekends away to date! Berlin is a fun, energetic city, with plenty of culture and history to keep you busy during the day, and a well-known nightlife scene to keep you up until the early morning hours.
Transport from London (air): £110
Accommodations: £80-120, for a 3- or 4-star hotel
Eats: Around £12 for some sausage and a 1/2 liter of pilsner at a traditional German restaurant. An after-hours snack of currywurst or a kebab after late-night dancing will only set you back around £4.
Entertainment: Definitely seek out one of the free cultural walking tours, which hit many of the historical highlights of Berlin. The East Side Gallery, the street art covered section of the Berlin Wall is also free to walk along. If you need to indulge in a museum, head to Museum Island, where you should expect to pay around £8-10.
Rome, Italy
Rome has so much history and so many "must see sites" that a long weekend is almost not enough time! If you are strategic, you can squeeze in plenty of Ancient Roman destinations, plus leave time for leisurely, pasta-filled meals capped with some decadent Italian gelato in an idyllic Roman piazza.
Transportation (air): £90
Accommodations: £120 for a 3- or 4-star hotel
Eats: Expect to spend around £15 for a nice bowl of pasta and a glass of wine at a modest trattoria. Avoid the more pricey tourist traps, with higher prices and lower quality food. If you see pictures on the menu, run away. Since you are in Italy, just have an espresso and maybe a cornetto (Italian version of a croissant) for breakfast, at around £4.
Entertainment: Rome is a city where walking among its history is spectacular and absolutely free. Attractions like the Colosseum and the Vatican Museum (to see the Sistine Chapel) will set you back £25 combined. A food tour from Secret Food Tours, while pricey, allows a sufficient overview of central Rome, while sampling all of the classic Roman dishes in one afternoon (£54).
So the budget for our European city breaks can swing drastically. You could enjoy some time in Bucharest for under £250, or spend well above £400 for typically pricey cities like Paris. Either way, researching, planning, and booking a European city break is always worth the cost!