Spitalfields, like many parts of East London, has transitioned from a poor, mostly immigrant, part of London, to a thriving, gentrified neighborhood. The foundation of this area has always been the market, founded originally in the late 17th century.
Its name came from its location next to the hospital and priory, St. Mary Spittel (founded in 1197!). Clever.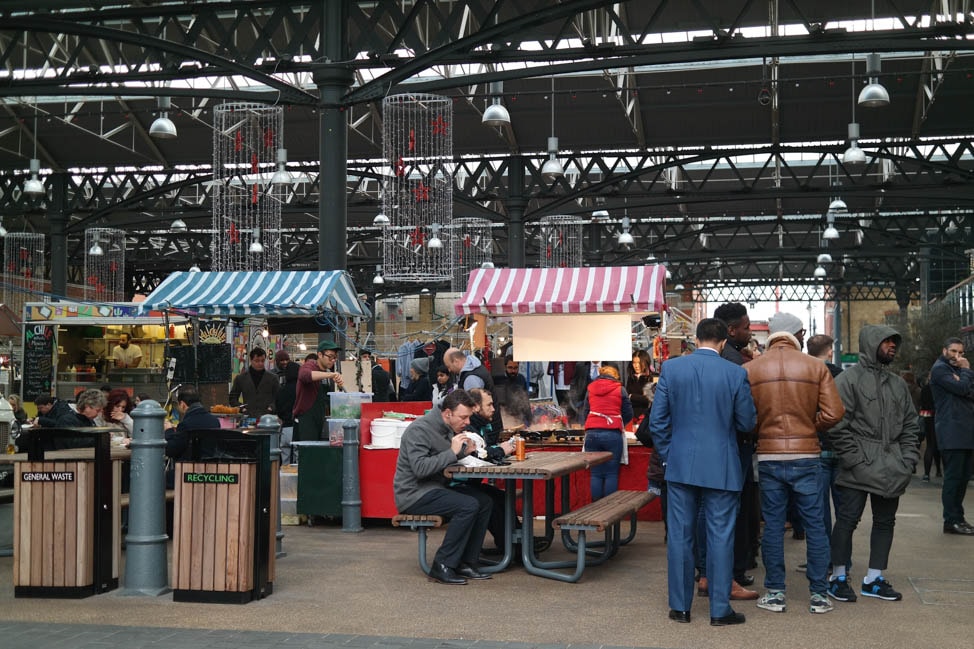 Now, Spitalfields is distinctively urban, surrounded by new, shiny, glass towers, a busy transportation hub, and hoards of office workers during the weekday lunch hours. What makes Spitalfields particularly noteworthy is its location. It sits in East London, on the edge of Shoreditch, so fantastic street art and nightlife abounds. Brick Lane, London's famous street for Indian restaurants, is a few blocks away. And for convenience, Liverpool Street Station is about a five minute walk, meaning connections to the Hammersmith, Metropolitan, Circle, Central, and Overground lines of the London Underground, not to mention the National Rail and many links to the various London airports. The Old Spitalfields Market itself is still in operation, and vendors have stalls in the massive covered market, selling everything from vintage clothing to touristy trinkets. Many fantastic retail clothing shops, restaurants, bars, food stores, and street food operators have opened in and around the market as well.
It can be a bit overwhelming, so we are here to provide some more detailed insight,  ensuring a perfect visit to this fun part of London!
Old Spitalfields Market
This is the official name for the covered market, still in the same location when it was established in the 17th century. There are some great bargain finds here, as the space is jam packed with individual stalls. While there are some generic 'I Love London' T-shirts on display, there are plenty of hidden gems, quality vintage items with bargain basement pricing. The traders are open seven days a week, from 10am-5pm.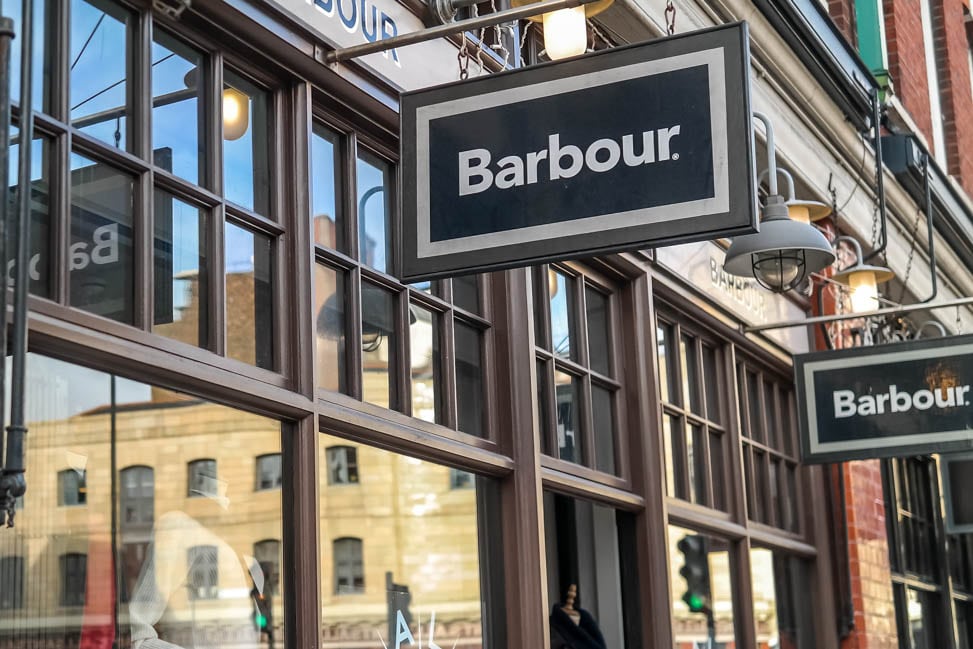 Barbour
Around the perimeter of Old Spitalfields Market is a fantastic collection of clothing shops and restaurants. I like the fact that the outlets are all small, tiny boutiques instead of a sprawling 10,000 sq ft. H&M. British clothing company Barbour is one of my favorite shops, mostly because their jackets are beautiful. In fact, Julie bought me one for my birthday, lucky me! If you want to go full British though, head a few doors down to Hackett, where you can purchase a tweed blazer with elbow patches, which would be ideal for pheasant hunting, or whatever the traditional British elite do for fun.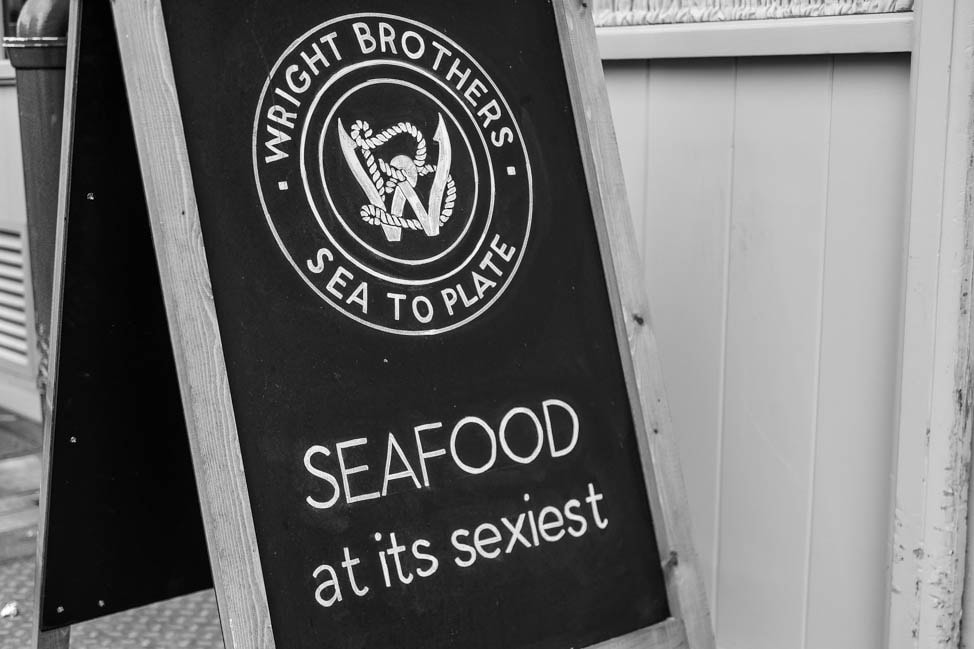 Wright Brothers Spitalfields
Wright Brothers is one of the best restaurants within the Old Spitalfields Market. For quality seafood, look no further. They have a few other locations around London, but I love their small Spitalfields store. Settle up to the bar for some fresh oysters, crab, shell-on Atlantic prawns, or go all-in on a shellfish platter, with a nice bottle of white wine. If you are looking for more bang-for-your-buck, visit Wright Brothers between 3-6pm, when all oysters are only £1.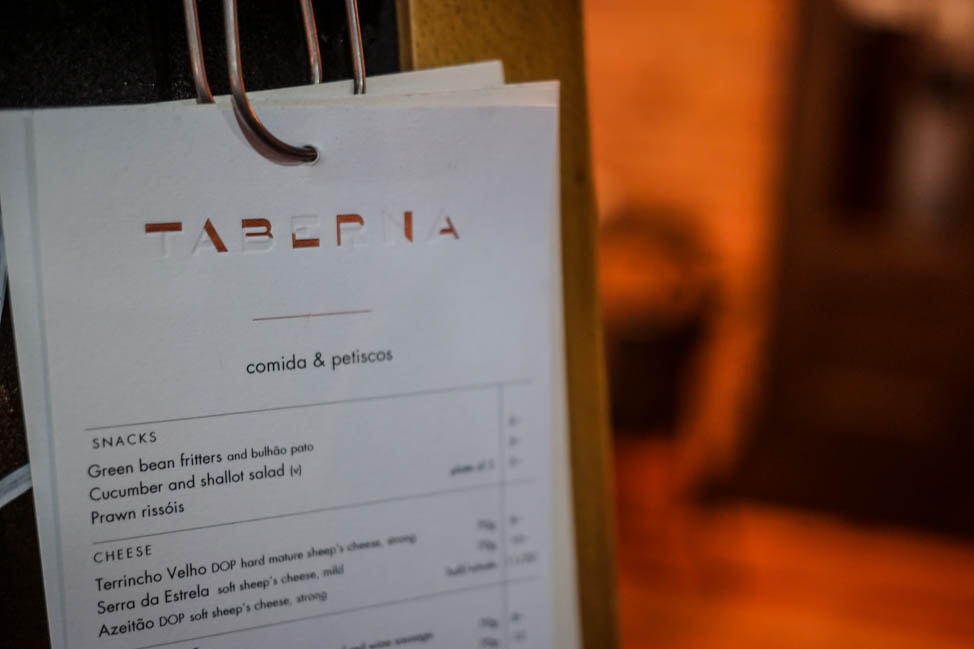 Taberna do Mercado
Taberna do Mercado has to be at the top of the list for dining destinations in Spitalfields. Located inside Old Spitalfields Market, this is a casual spot focusing on modern versions of classic Portuguese dishes from chef Nuno Mendes. He is most known around London for his hotspot Chiltern Firehouse in Marylebone, where he pulls off the rare feat of a restaurant that is trendy, full of actors and models, AND happens to serve delicious, interesting food. Taberna serves mostly small plates, including their own tinned fish, which is raw fish marinated and then tinned to cure. You can eat like a king and not do too much damage to your wallet, with almost everything under £10.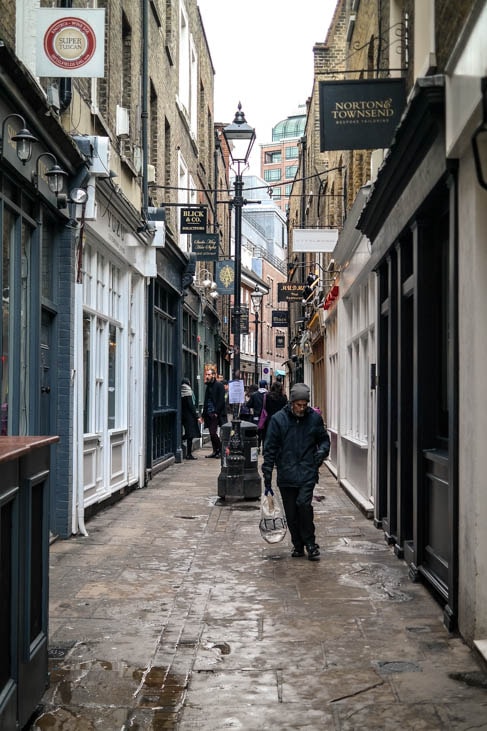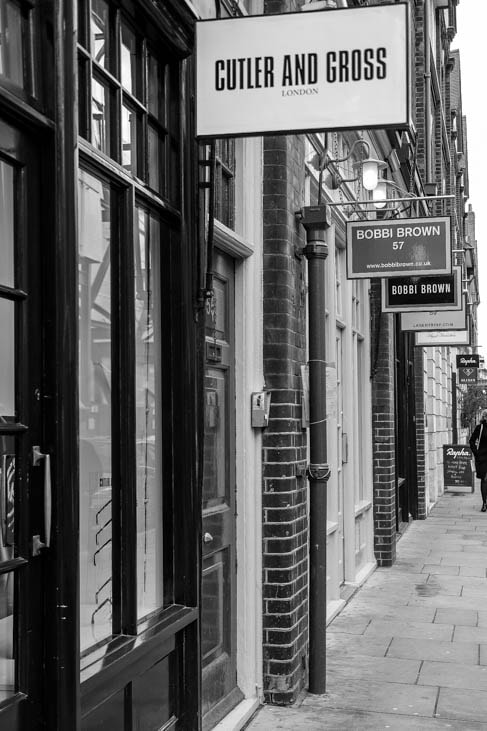 Artillery Passage
The Spitalfields area is surrounded with quaint alleys and little lanes, offering refuge from the hustle of the market. Here you can find some cute stores or old school cafes hawking the traditional full English breakfast to people working nearby. Artillery Passage is one of the best, a small lane cluttered with stores and pubs. In fact, it was used as the settings for Daigon Alley in Harry Potter. One glance down the passage, and you can see why.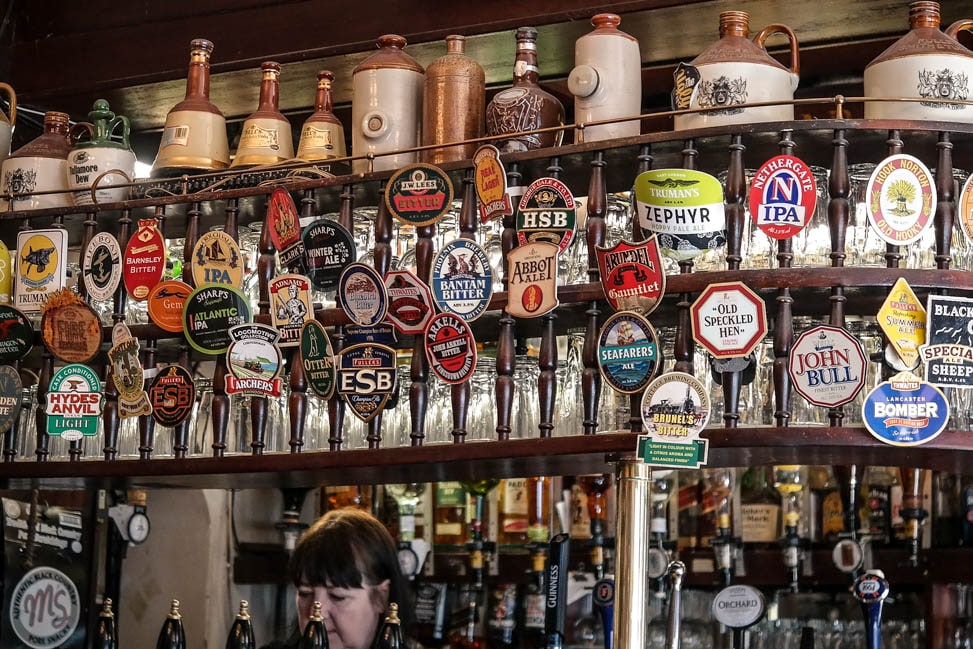 Pride of Spitalfields
If you want to see a little old-school East London, walk a few blocks from Old Spitalfields Market to the Pride of Spitalfields pub, in operation since the mid-19th century. It has plenty of beers in cask, served just slightly below room temperature and is fully carpeted, a rarity in modern pubs, for obvious reasons. It even has a resident cat, Lenny, that lounges in the corner of the pub, undisturbed by the revelers enjoying pints of real British ale.
Street Art
Bordering on the street art mecca of Shoreditch, you do not need to walk far to see ever-changing art adorning the walls of old warehouses. From famous artists like Banksy, to new, up and coming street artists, the quality and diversity will not disappoint. Just get off the roads and peak down side streets and alleys where the gems tend to hide.
Batty Langley's
If you have the opportunity to stay in Spitalfields, Batty Langley's should be the hotel of choice. Tucked down one of the aforementioned side streets, around the corner from Old Spitalfields Market, Batty Langley's is a true hidden gem – so much so, the front door doesn't even have a handle. Set within a restored townhouse, the hotel is furnished with a Victorian-era decor and brings to life the sense of history in this neighborhood. Plus, if you stay in a Junior Suite, you can see the coolest toilet in London!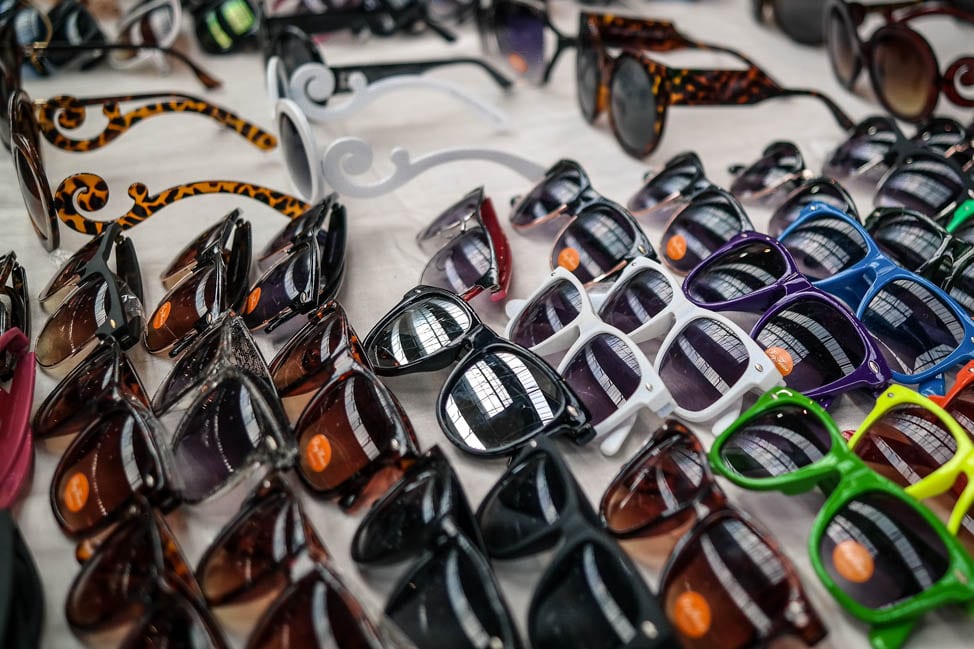 Spitalfields is a perfect place to spend an afternoon, shopping and eating, or even as a base for exploring the rest of London, with its easy access to public transportation. Either way, Spitalfields is certainly not boring.