Sometimes, you just need to get away for a night. Even if it is just a few miles away.
What began as a normal day at home, ended with us relaxing in the lavishly appointed Tapestry Room, surrounded by intricate 17th century tapestries, while sipping refreshing gin and tonics next to a roaring fireplace. We felt like we were a million miles away, in some Victorian fantasy. Yet, we were in East London, less than two miles from our London flat.
Welcome to Batty Langley's. You might not want to leave.
We have a healthy appreciation of fine hotels, enjoying a splurge every once in a while. We don't have to go far to enjoy them either, as London is full of top notch properties, many from the biggest and most well-known hotel groups. In a city so chockfull of trendy hotels and classic properties, there are many amazing gems that fly under the radar. These hotels do not show off with a glowing neon exterior, the bright glare letting the world know who they are. They avoid massive new buildings, decked out with glamorous, modern lobbies.
They are understated. They reflect upon their location, its history, and build from there. They preserve history, rather than try to redefine it. Batty Langley's in one such hotel. Among a highly curated group of three properties around London, Batty Langley's is the latest addition to the portfolio. Situated in East London, near Spitalfields, the shopping and dining destination, the hotel is surprisingly hard to find.
In fact, the entrance to Batty Langley's doesn't even have a doorknob. You ring the doorbell to gain entry to this secluded, private oasis amongst the retail chaos right around the corner.
The hotel is in a 18th century townhouse, on a quiet, cobblestoned side street, retaining the feel of someone's luxurious home from that period.  There are numerous sitting rooms, saved from the original floor plan of the house. Private, quiet spaces for guests to relax, read the paper, or snag a book from the hundreds lining the bookshelves in each room.
There is a bar, but it is not open to the public and there is no DJ playing house music until the early morning hours. It is a self-service bar, stocked with wine, Champagne, beer, and fine spirits, like the aromatic Sipsmith's, a locally distilled gin. The best part? It is an honesty bar. Just write down your name, and what you took. If there's a better way to feel at home than pouring yourself a drink in the library, I don't know one.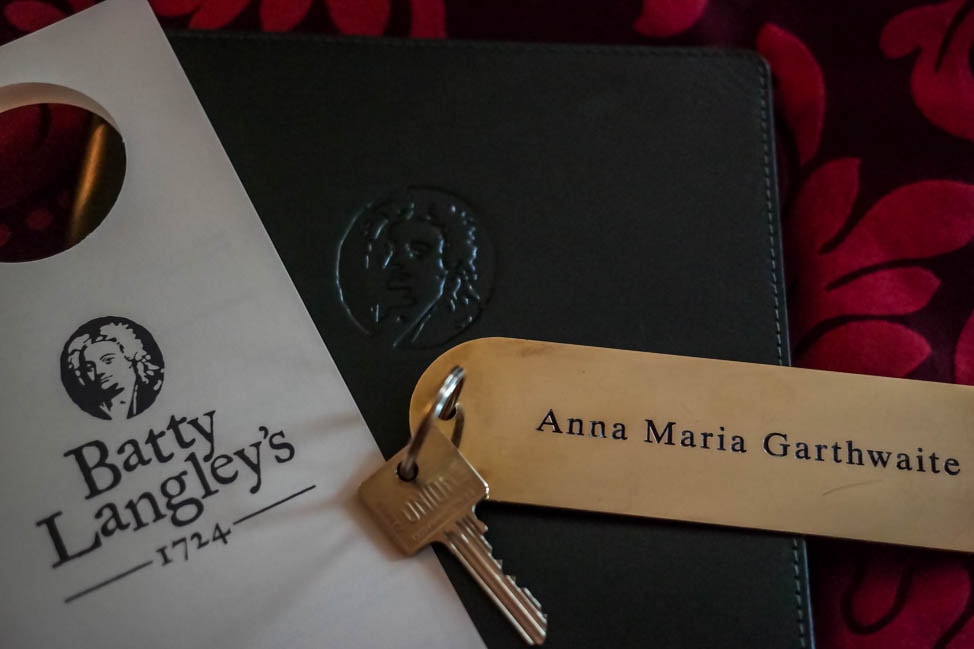 We stayed in a Junior Suite, in the 'Anna Maria Garthwaite' room. All the rooms at Batty Langley's are named after individuals from the past who lived or worked in the Spitalfield area, including the namesake Batty Langley.
We name our rooms because we don't believe in numbering our guests" – Batty Langley's website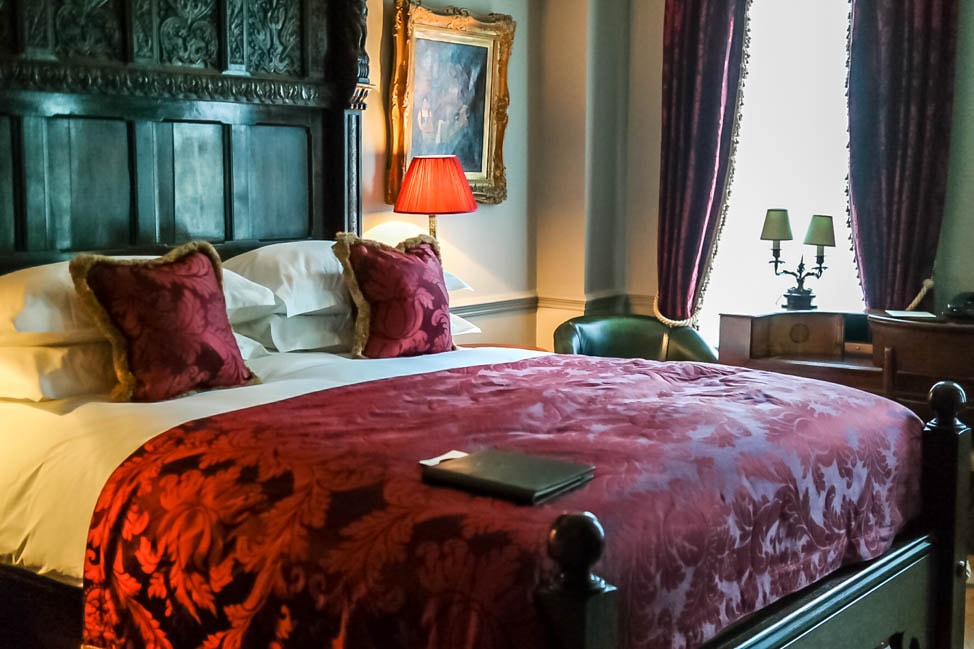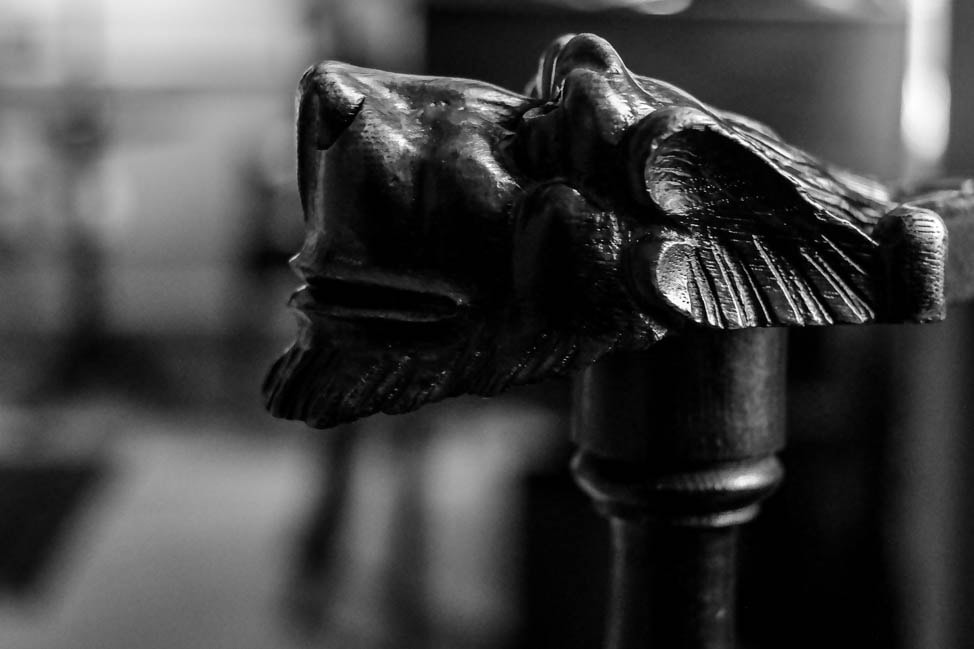 Our room featured many Victorian-era fixtures and design elements, with heavy, dark wood panels and furniture, and thick red velvet curtains. The chairs displayed intricately carved frames, the edges crowned with the head of a dog. The beautiful constructed desk was full of small cubbies and drawers, harkening back to an era when people actually wrote letters. Lucky for us, there were still plenty of modern touches, including free, fast WiFi, and our favorite REN toiletries in the bathroom. There was a  flatscreen TV, cleverly hidden behind a retractable mirror above the mantle, which included Apple TV, so we could wirelessly stream Netflix from our laptop directly to the TV.
Not exactly embracing the past, but we had to finish 'Making a Murderer' before someone on Facebook spoiled it for us.
The highlight of the Anna Maria Garthwaite room was not the gorgeous claw-foot tub, or the beautifully appointed bedroom, but the toilet. It is not often a toilet attracts so much attention, but when it is housed within a Victorian wooden throne chair, it deserves a special note. Even the handle to flush was a brass sculpted hand, sure to make you smile.
Well played Batty Langley's, well played.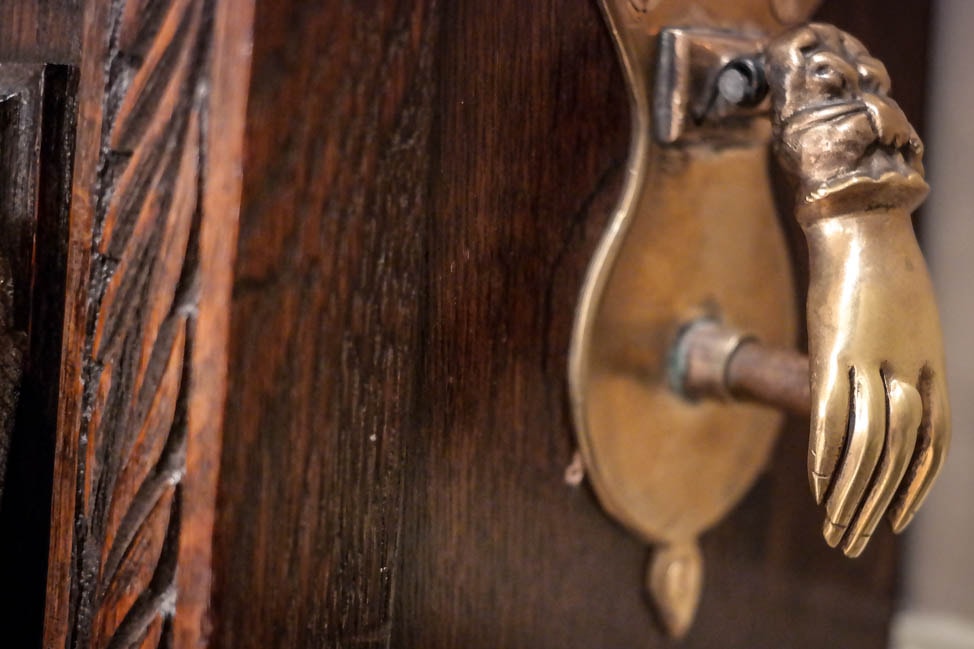 Our morning began with breakfast, which was provided in the room (though you can have it served in one of the rooms on the ground floor). We relaxed (Julie in her customary hotel robe) with a bagel with smoked salmon, a bowl of granola, yogurt and fresh fruit, and a large pot of tea.
Sitting back on the soft leather sofa in our sitting room, we didn't want our work day to begin.
I decided to utilize every available minute prior to the required checkout time, setting up camp in the Tapestry Room again, laptop open, firing off emails and checking social media, with the fireplace crackling, a new tray of tea and biscuits providing the necessary sugar and caffeine to keep me going.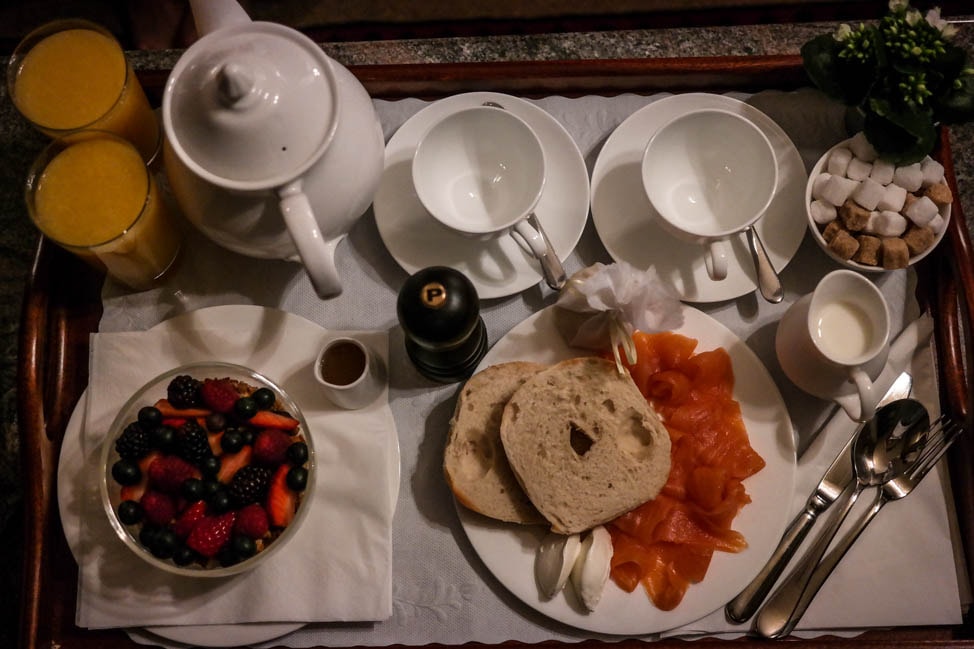 Batty Langley's was a total surprise. While fans of the hotel group, we were not aware of this new addition to the portfolio and we were pleasantly surprised with one of the more unique hotel stays we've ever had. While it lacks some of the extravagances that we appreciate in quality hotels, Batty Langley's is a place to relax and unwind, not unlike a B&B in the rural countryside. We didn't need a gym, or indoor pool, or in-house spa treatments. We wanted peace and quiet, a little tranquility in a city that rarely has much to offer.
Thank you Batty Langley's, for providing exactly what we needed with unique style and flair. Oh, and a funny toilet.
Our stay at Batty Langley's was complimentary. As always, our opinions are our own.