I'm sick of fancy food. As a restaurant enthusiast and adventurous eater, it's taken me a long time to get here.  But here I am, and I have the need to go public with my rebellion against Michelin stars.My complaints are built on one simple premise: the more you pay for a meal, the better it is. For many, many years, I found some merit in this in this assertion. Special occasion meals delivered, and I had memorable dining experiences more often if I paid for the quality and care that comes with higher end restaurants. But as my dining experiences have grown, I've found it more difficult to discern where the line is – at what price point is an experience no longer worth it? Is the food for $50 per person THAT different from $100 or $500 per person?
I had two experiences this year that solidified my current rebellious state. In January, we had the most expensive meal of our lives. It was a ton of fun, because we were with good friends and the place was beautiful and we were showered with attention. But in my opinion, the food was just pretty good. Not oh-my-god-best-bite-of-my-life, which is what these meals bill themselves as and frankly what I expect. And it was expensive enough to be embarrassing. Weekend holiday expensive. My yearly clothing budget expensive. Too expensive.
Then, last month we went to another highly acclaimed restaurant here in London. We went to its sister restaurant last summer and loved it to pieces. We had high expectations for this mid/high price range outlet that has been receiving rave reviews all over town. They are known for a smallish fixed course menu, and our party of four all ordered the same. I had a couple beers with my meal, but as it was a Wednesday, we weren't going crazy with our ordering and our final checks were probably average for the establishment. And, the food was fine. But £120 for two people on a weeknight for 'fine' just isn't fine with me anymore.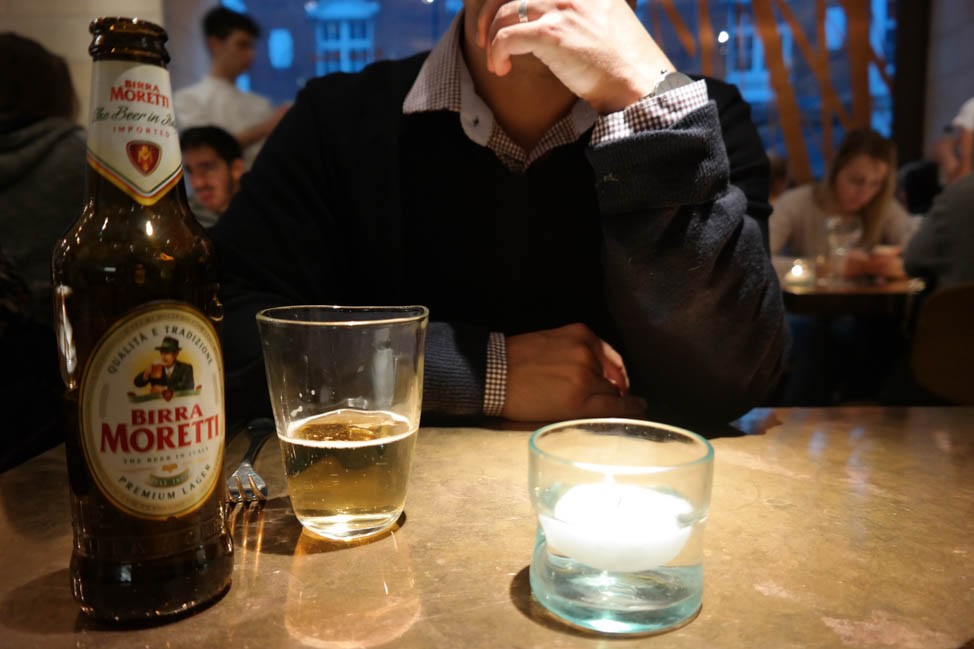 I think I'm suffering from what I call food fatigue. I have been wined and dined enough over my adult life that I am really hard to impress. I don't get all bent out of shape for a celebrity chef, or an unusual flavour combination. Foams are boring, custom-made plates and flatware are yawn-inducing, and I roll my eyes at mid-meal sorbet palate cleansers. Drew reminds me that I sound like a snob when I vent like this, and #firstworldproblems, etc.Instead of continuing to visit these high-end establishments without the payoff of spectacular food, we've decided to do something about it.
While I may be disillusioned by fancy food, I absolutely love good value restaurants. I love diners, and pizzerias and delis. I love street markets. I had the most memorable £10 fried chicken a couple months back and I can't stop thinking about it. And so starting now, we're capping ourselves at £20 per person. Period. When we go out to eat, our total bill MUST equal £40 or less, which includes service charge and VAT.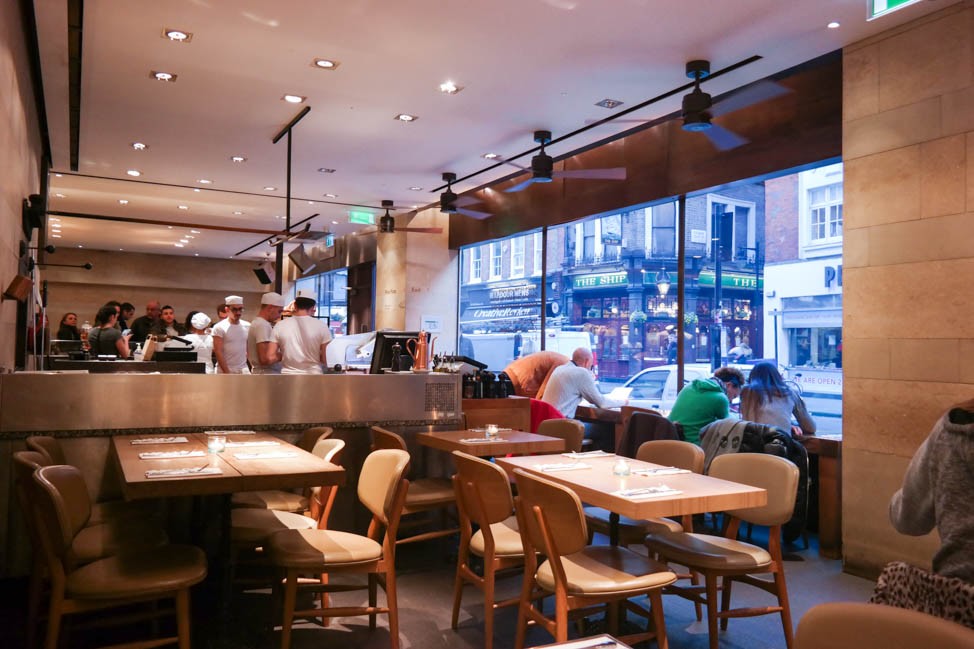 And, so far, this is the best experiment we've ever done. It's fun to flip through a menu and choose what to order strategically so it comes in under budget. It feels great to seek out hole-in-the-wall restaurants that serve the best pizza or roti or kebab in town. And £20, by the way, isn't a tiny budget. We can easily find hundreds of restaurants in London that will offer great food for a good value. It requires some research and some digging around and blog-reading but this is where we excel.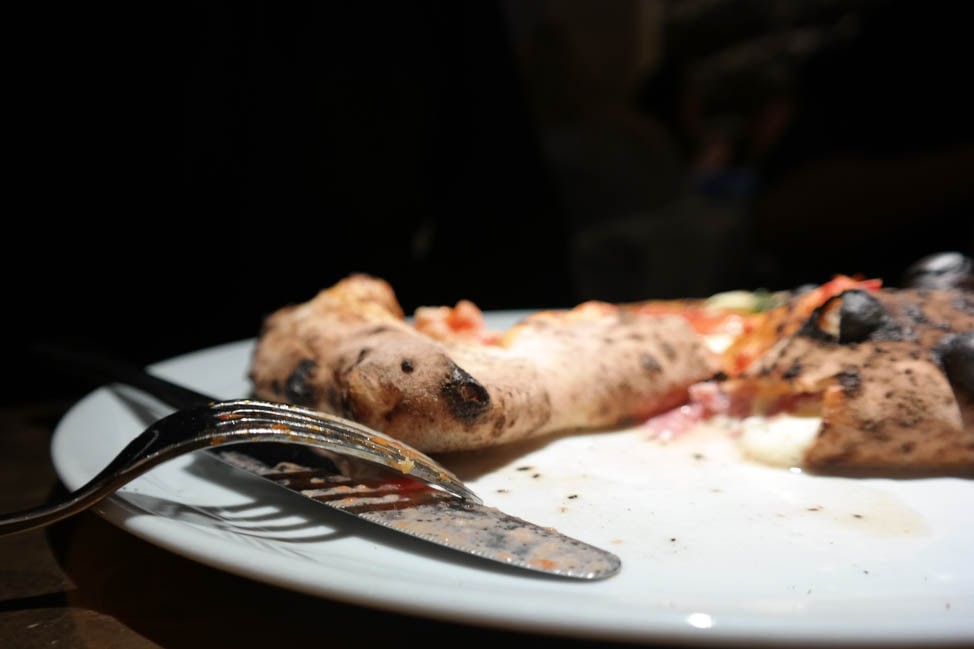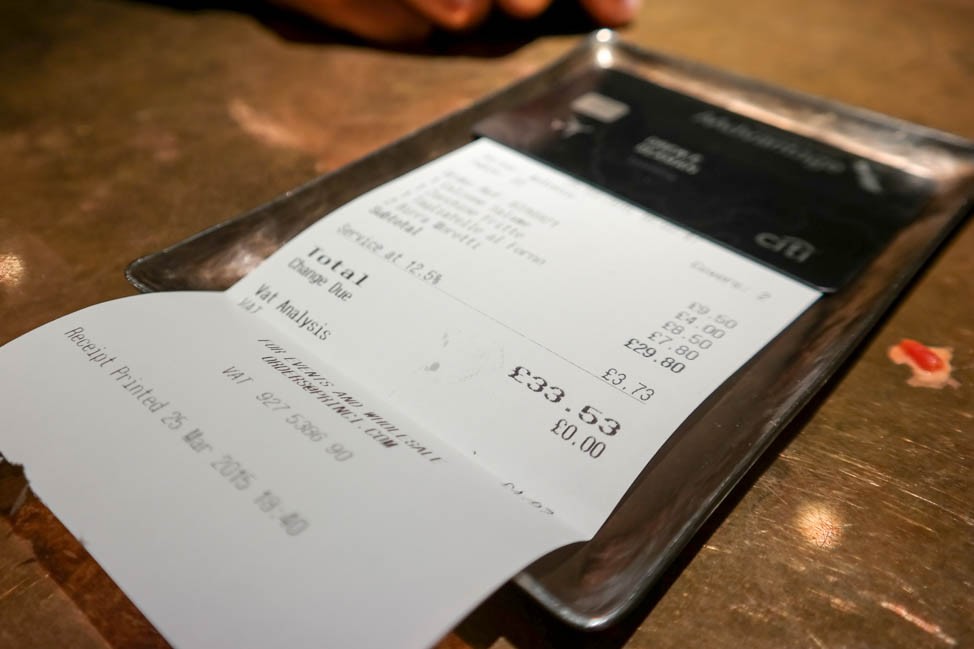 Bring it on, London. I need my faith in restaurants restored and I'm counting on you to deliver.