The King's Cross area is taking off. Just a quick glance skywards and you will see dozens of cranes, aiding in the construction of a myriad of new office towers and apartment complexes. The growth has been rapid and the area has changed drastically in the two years we have lived in London.
Not too long ago though, things were different, as the area was a "red light" district, with lots of drugs and prostitution. A neighbor of ours once described it as a little "stabby," which is never positive. Now, instead of shady characters seeking some white powder, you are now more likely to see people in suits ordering an Aussie coffee import, the flat white.
In a most unlikely transformation, King's Cross is becoming a food destination, from quality cocktail bars and trendy brunch spots to markets and food trucks. It even boasts its own post code (N1C) now. Fancy.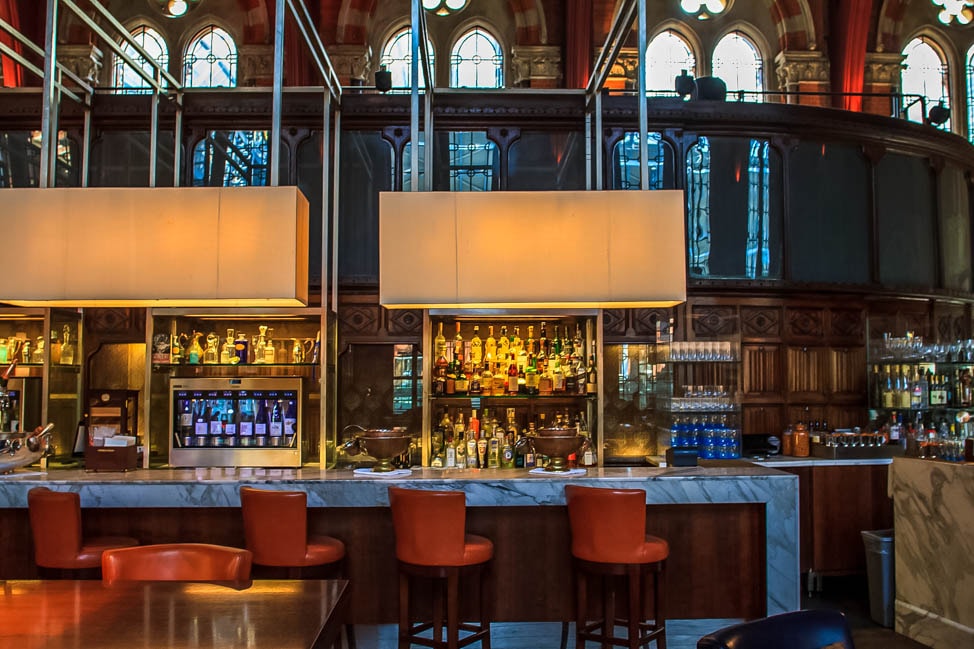 The Booking Office at St. Pancras
The drinks are very expensive, but the atmosphere and setting are totally worth it. Located just off the Eurostar platform, The Booking Office is the original ticket office for the train station, cleverly converted into a sleek bar. The lighting is dim and the dark wooden furniture is comfortable, making it an ideal stop for a martini or bottle of wine.


Real Food Market
Held every Wednesday-Friday directly in front of the entrance to King's Cross, the Real Food Market showcases local, artisan food producers, like Canon & Canon and the London Cheesemongers. There are plenty of stalls for a quick snack or a sneaky mid-day pastry, plus a few that sell some more substantial items, like flatbreads, meat pies and sandwiches.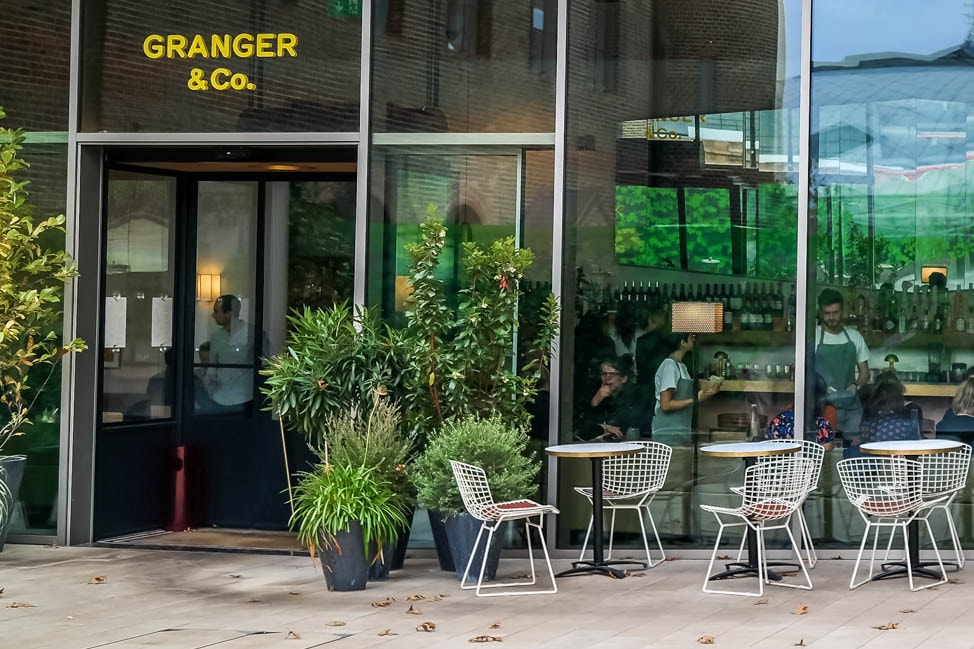 Granger and Co.
A restaurant group started by Australian Chef Bill Granger, Granger and Co. first hit the London scene in Notting Hill, becoming the go-to brunch destination for the posh West London crowd. The King's Cross restaurant is the latest opening and it is already packed all day, serving all the classics like the ricotta hotcakes with honeycomb butter. They do not take bookings for the weekend lunch and brunch crowd, so expect a queue.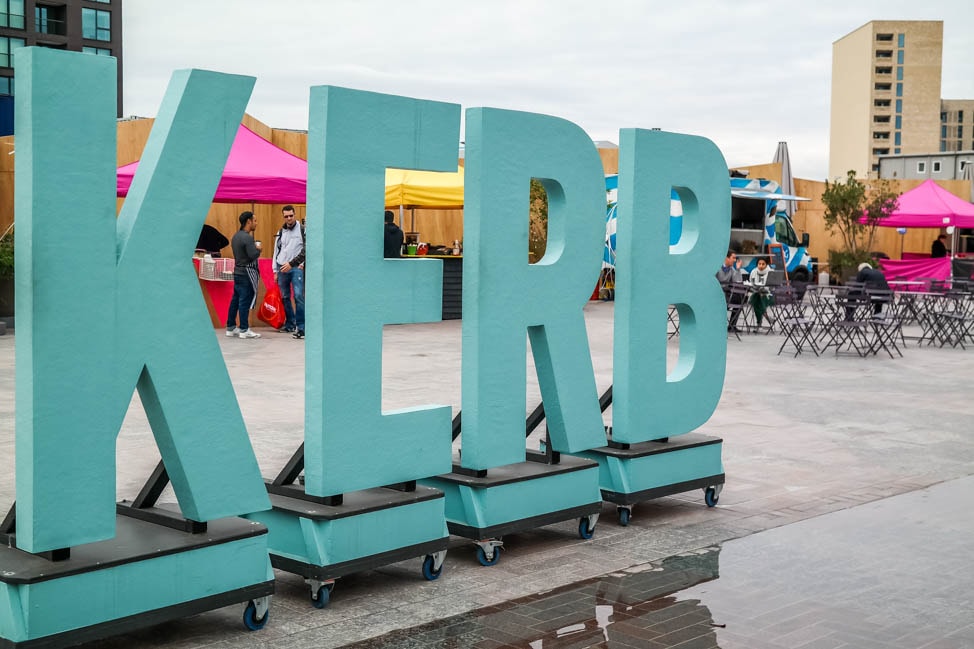 KERB King's Cross
KERB organizes food truck sites all around London and oversees a massive roster of fantastic street food vendors. The KERB King's Cross is in Cubitt Square Wendesday-Friday, hosting at least five vendors per day. The lineup changes each day, so there is always something new to try. I like Club Mexicana, which specializes in vegan (and gluten-free) tacos, like BBQ pulled jackfruit.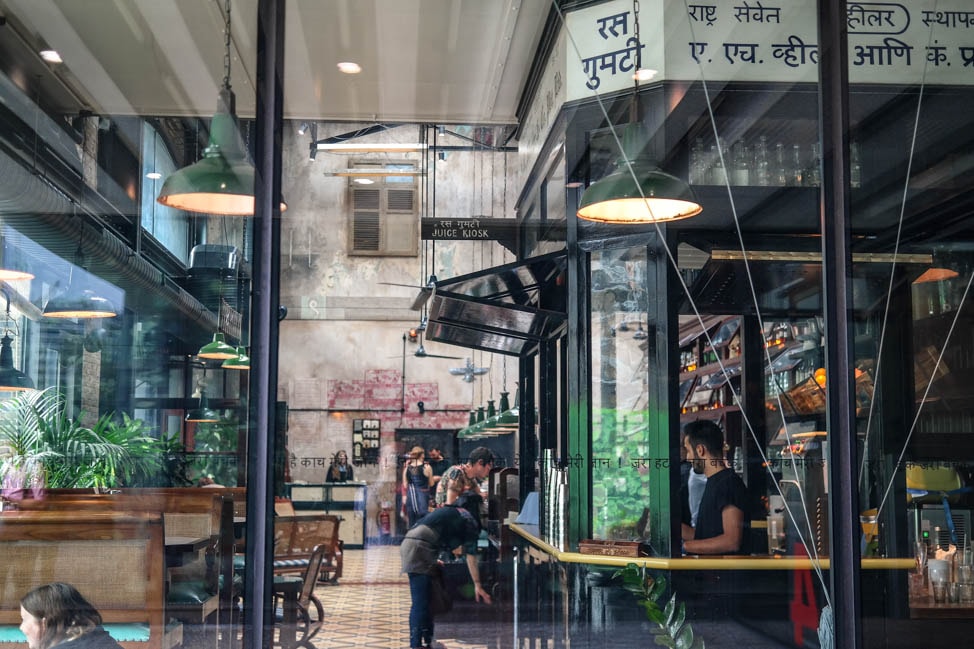 Dishoom
The third location for this small Indian restaurant group, this is Dishoom's largest location, spanning three floors, with two full bars. The menu is diverse, with many unique dishes like the black house daal and gunpowder potatoes. It is one of our favorite Indian restaurants in London, which is saying something for a city with phenomenal Indian cuisine. Make sure to arrive early though, as they do not take any bookings and they fill the large space very quickly. Wait times for tables on a Friday night can run two hours.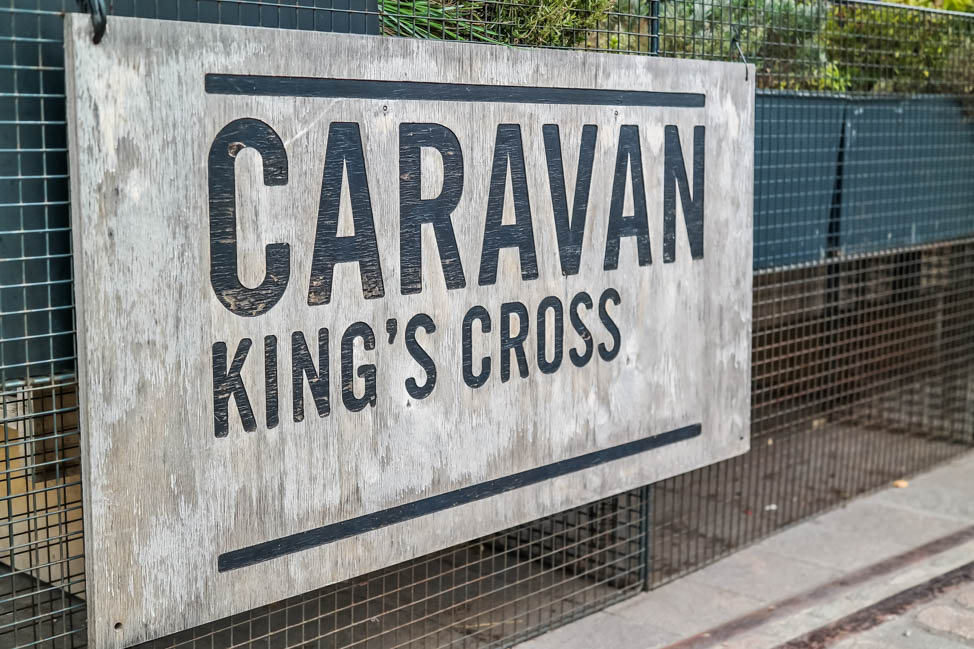 Caravan
Known around London for their quality coffee (they supply many top restaurants in London), Caravan also serves up some amazing food. The King's Cross location focuses mainly on small plates, with a few larger options and sharable pizzas. The food is global, with soba noodles, chorizo and Yorkshire black pudding all gracing the menu. The chickpea chips are a standout.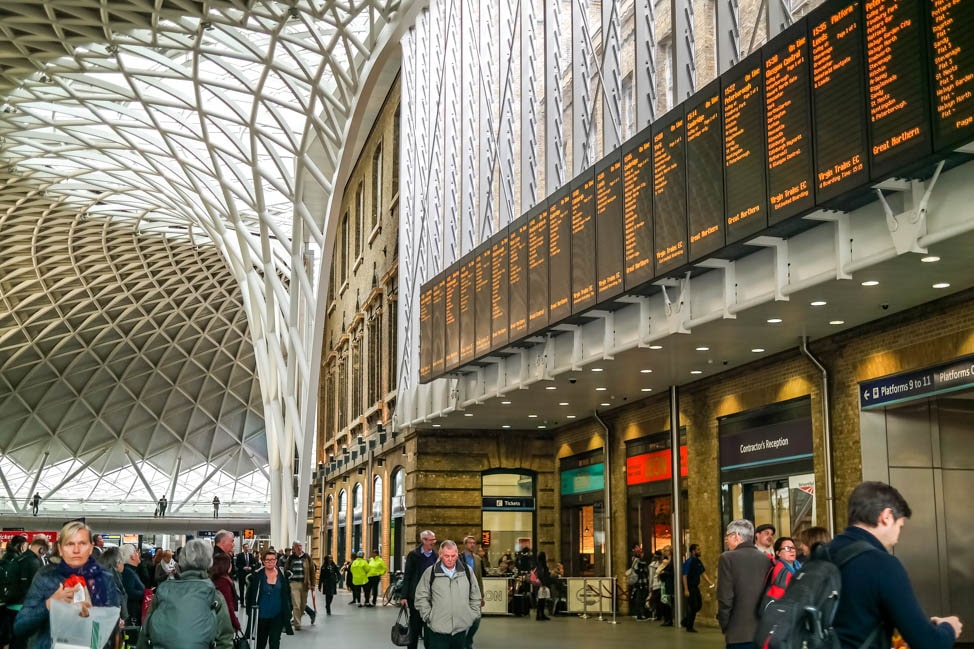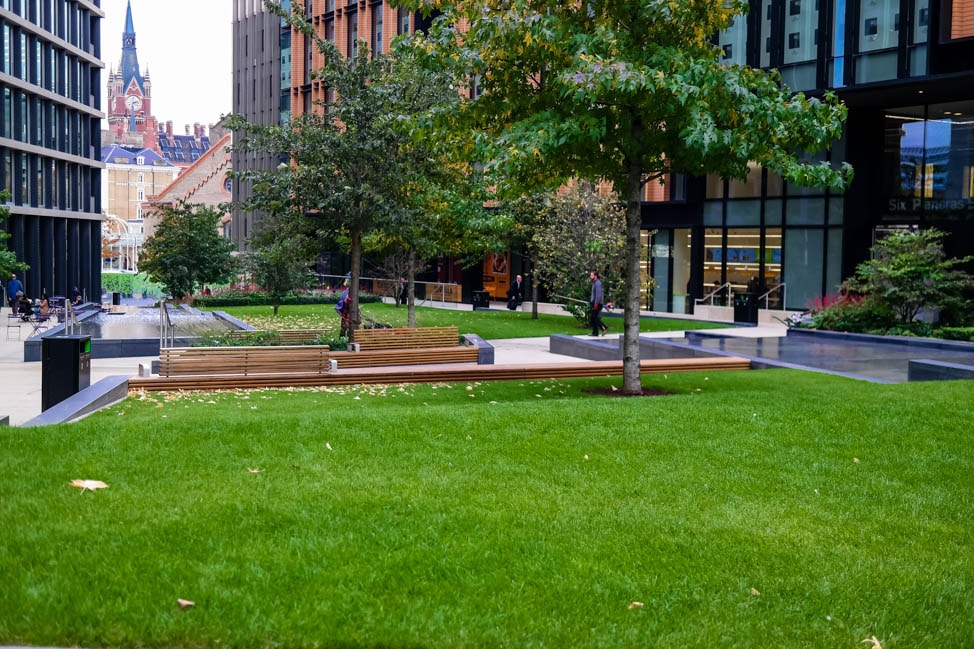 King's Cross is booming and we've mentioned just the most recent highlights of the area. With Google opening its London headquarters behind King's Cross in the next few years and many more apartment complexes on the rise, the area is attracting a more young and hip demographic than ever before.
What was once solely a transportation hub, King's Cross is now becoming a place where locals and tourists can come to dine and drink. Restoration is being done on nearby Regent's Canal and green space is being added all around the new construction. The Kardashians even hung out recently at Plum and Spilt Milk at the Great Northern Hotel, when they were in town for London Fashion Week.
Next we expect to see the baby strollers, and the gentrification will be complete.