It's a festive time of year.
In London, where Christmas is king, lights go on around November 1st, and by the end of the month, Christmas markets are up in full swing. The Christmas market is a European tradition, featuring stalls with gifts, lots of food, hot boozy drinks and tons of people. Here in London, there are a handful that we enjoy visiting every year, to get a little shot of the Christmas spirit.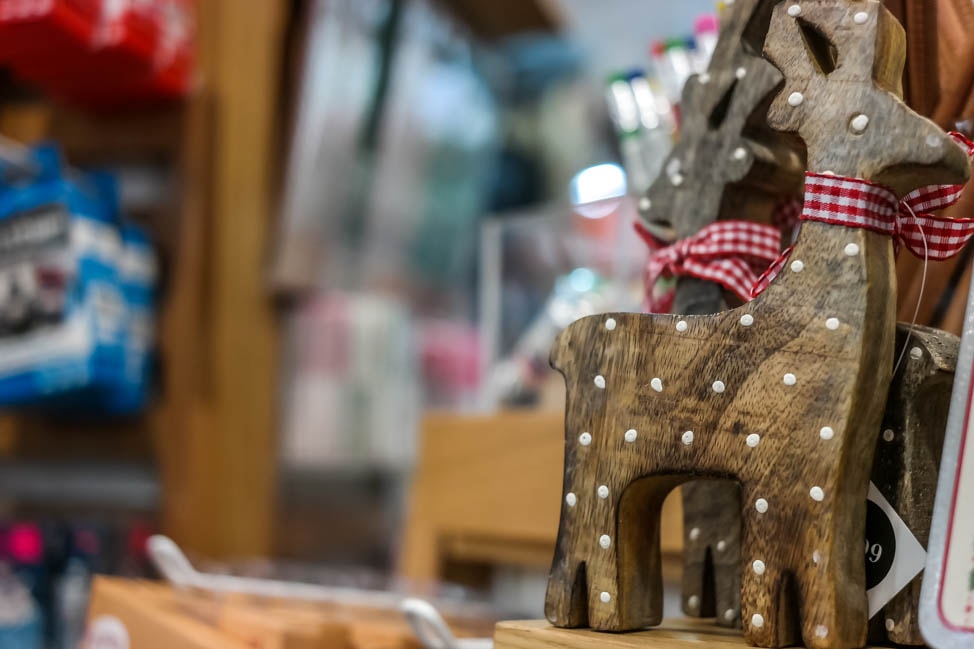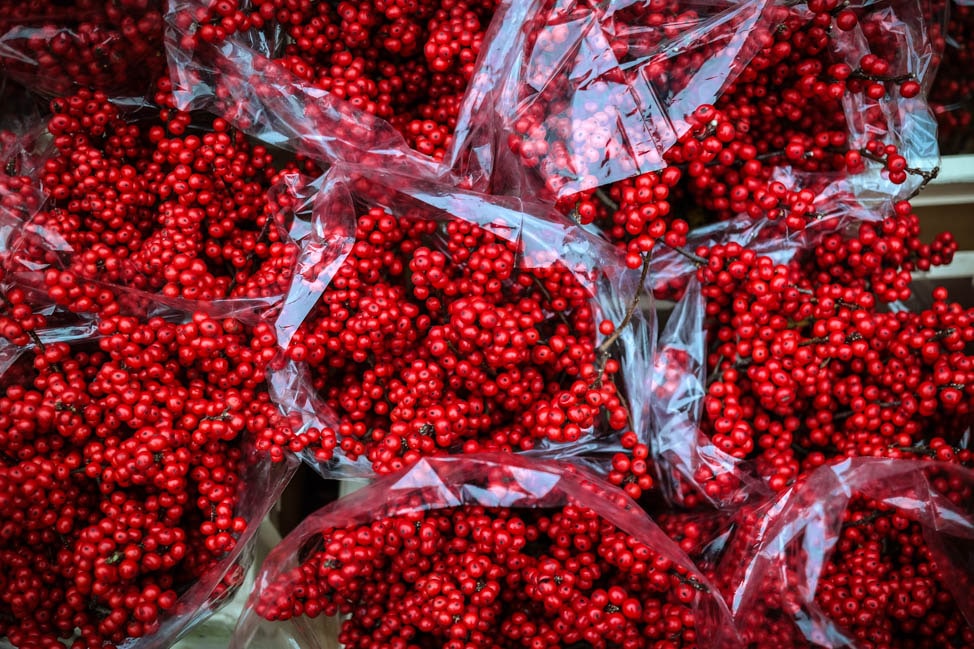 In addition to participating in some of the city's activities, I really enjoy injecting a little London holiday love into everyday life as the month creeps closer to THE BIG DAY.
I brought out our single strand of white twinkle lights which drape our mantle, and turn them on every day the second it gets dark – around 4pm in December. I hauled out our random bag of gold pinecones which rest in their own vase on the table all month.
We've already taken one (or three!) trips over to our local pub, where decorations have been up for weeks and the smell of mulled wine beckons us back every time. That warm mug of spicy, brandy booze says all the things about the holidays that are impossible to put into words.
One of my favourite British holiday traditions is Christmas tea. Around early December, stores begin to stock flavors of tea that are decidedly wintry in nature. They are full of cinnamon and clove and berries, not the black stuff we drink all day but a nuanced holiday in a cup that I'm obsessed with.
One of my favorite brands has yet to make it to our local grocery shelves, so Drew being the great guy he is, went all the way down to Fortnum & Mason, the ancient department store, to pick up a tin of their famous Christmas tea. Which, side note, is the most expensive tea I've ever owned, £10 for just 20 bags. That's insane, and explains why they're still in business.
It's delicious and most nights you'll find me drinking a cup with the twinkle lights humming in the background.
The first weekend in December was a shot of Christmas cheer as we visited the celebrated Southbank Christmas market, saw the lights on Oxford Sreet, and went to pick up a wreath at the Columbia Road Flower Market. As a reward for surviving the crowds, we spent the rest of the weekend binging on Netflix.
With the twinkle lights on the in background.