So, it is actually happening. The time is coming for us to hit the road.
As Julie wrote about a few weeks ago, we are embarking on a European road trip, where we will be spending a bulk of our time in the Balkan region. However, our adventure actually begins in Italy, where we will stay two weeks cruising through the country on our very own Italy road trip.
So, we're off. September 3rd. It's official.
The crazy bit for us about 'having a date' is that we are leaving London with no place to move to. Our stuff will be relocated back to the US (where we will spend the holidays), but that will be temporary. We will continue to live abroad, we just don't know where.
So starting in September, we will be living a gypsy life. No home, no apartment. And we begin in Italy.
Days 1-4 Piedmont
My first ever trip abroad back in 2005 included three amazing days with my brother in the Piedmont region around the village of La Morra. We drank way too much Barolo (the king of Italian red wine, in my opinion) and ate fistfuls of truffles at the White Truffle Festival. I have been talking about going back ever since. Thankfully, this oversight will be rectified, as we begin our Italy road trip in the villages in the Langhe hills, the heart of wine country near Alba. We will be too early for the White Truffle Festival, but we will no doubt eat and drink like kings!
Days 5-8 Cinque Terre
We had a conversation recently with an Italian friend who simply does not understand why Americans love Cinque Terre so much. And yes, I agree that Cinque Terre is crawling with American tourists, which takes a little bit of the shine off a destination. But I'm still a complete sucker for this place, and I love it despite the ever increasing crowds.
I imagine our days will include a little dip in the ocean, a glass of wine and a mid-afternoon nap, before gorging on the famous Ligurian pesto. It is Julie's first time in Cinque Terre, and I can't wait to see her set sight on those villages for the first time.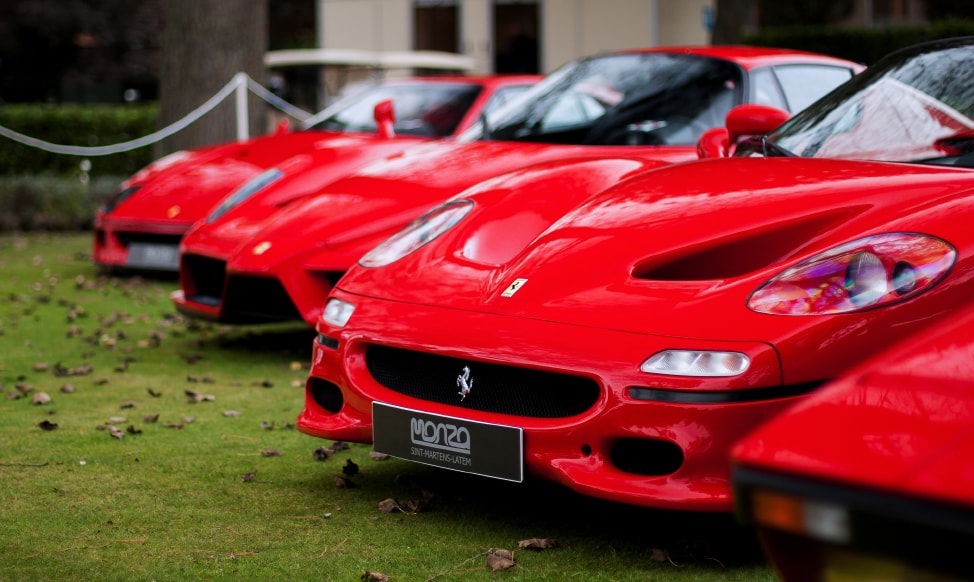 Day 9-10 Modena
Modena, situated near Bologna in Emilia-Romana, is the home of the finest balsamic vinegar and Ferrari, one of the finest motoring companies in the world. Like most of the stops on our Italy road trip, we will eat well. I am also trying to convince Julie to spend a day with me at the Museo Enzo Ferrari and do a 10-minute thrill ride in a brand new Ferrari on the streets around the museum.
She doesn't seem as thrilled by the idea as I do.
Even if that doesn't work out, we will explore the historic core of Modena, including the Duomo, and head out to the countryside for some balsamic vinegar tastings. We will probably eat our weight in Parma ham and Parmesan, two of the most well-known products from this region.
Day 10-11 San Marino
I'm going to be honest. I know almost nothing about San Marino. We will be in the area anyway as we begin our trek along the eastern coast, so we figured why not knock off another country from the list? With a population of 31,000, it won't take too long to see most of the country.
Luckily, if we run out of things to see, we can duck back into Italy to the seaside city of Ravenna, home to legendary mosaics. If we feel like a little beach time, we could also head to the nearby coastal town of Rimini, known for its long stretches of golden sand.
Day 12-15 Bari
The final destination of our Italy road trip is the city of Bari. My great-grandfather was born and raised just outside the city, in a village called Santeramo. I decided that a trip back to my Italian heritage is worth the trek to the southern part of Italy. Sure, Bari is supposed to have some good nightlife, thanks to the large student population in the city, but for me, this part of the road trip is about my past.
At this point, our Italy road trip comes to an end, and our Balkans adventure begins. From Bari, we board an overnight car ferry, bound for Durrës, Albania, the next step in our journey.
And what a journey it will be!