Luxurious. Over the top. Gilded. Gold leaf. These are words that I usually associate with restored French castles but are far from my daily life and way I typically travel. Instead, words like comfortable, quiet, self-catering and if we're lucky, rain shower head are more my speed.
Thanks to my BBC education, I know that the Middle East (and the UAE specifically) is drowning in wealth. The UAE is the ninth richest country in the world, thanks to its oil and gas production. And as with other oil producing nations, this wealth is visible, sometimes ostentatious and comes in the form of luxury cars, a slew of five star hotels and an attention to detail is most visible in marble adornments and shoes.
When we booked our stay in Abu Dhabi, we noticed that there aren't a lot of inexpensive hotel options in this city. Bargains are just hard to come by in Abu Dhabi, on all fronts, which is a shame because more people should travel here and as it is, the UAE just gets a certain sub-section of its potential market, people who are willing to spend a lot for a little taste of the lavish life.
We decided after much arduous consideration (and these decisions can take us weeks) to park ourselves at Rosewood Abu Dhabi, a new marble-laden masterpiece of architecture and technology. From the fresh juice waiting for us upon check-in to the iPad controlled room to the massive soaking bathtub, the Rosewood has every amenity that I'm not usually willing to pay for but those amenities are standard fare in town, so I just went with it and enjoyed the luxurious attention.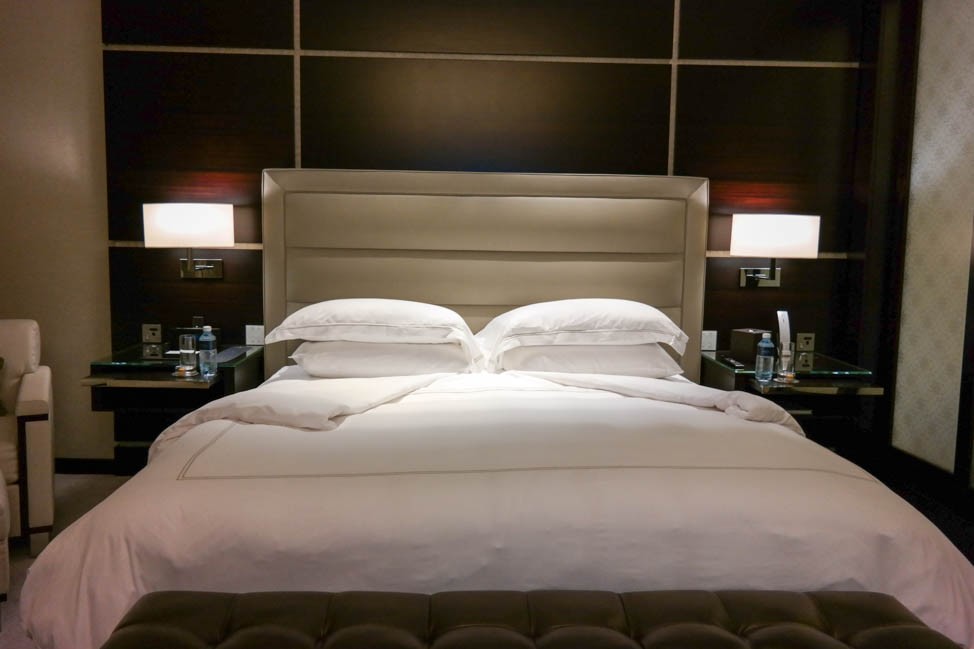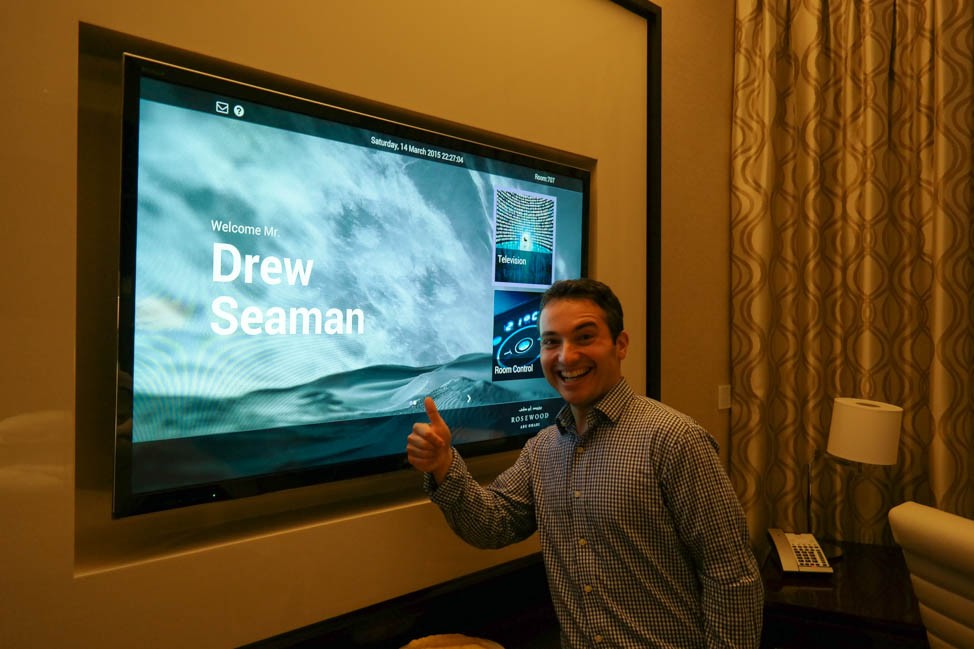 As my BBC education also recently taught me, 'you don't want to get used to having a butler.' It is really, really easy to get used to the perks and frills of an opulent hotel. So easy that I typically avoid them, afraid that a glimpse at this world will limit me in the future when I'm forced back to normal. I can picture future me pouting in bed that I can't retract the window shades automatically or bemoaning the less than decadent breakfast spread that doesn't swap out each item every single day. It's important for me to hang on to my travel values, and be confident in the advice I dole out to everyone – that outstanding travel is available for everyone and at every budget.  I'm just not sure it is yet in the UAE.
The icing on the luxury hotel cake, so to speak, was a tour around the Emirates Palace, Abu Dhabi's grandest hotel, home to visiting dignitaries and celebrities. We got to peek into an empty suite – one of the higher end rooms, but not on the 8th floor, where 'you're only allowed if you're president.' I've literally never in my life seen a bigger bedroom or bathroom. Every detail was ready for its close-up, with perfectly coiffed accessories and multiple chandeliers and Indian silk walls.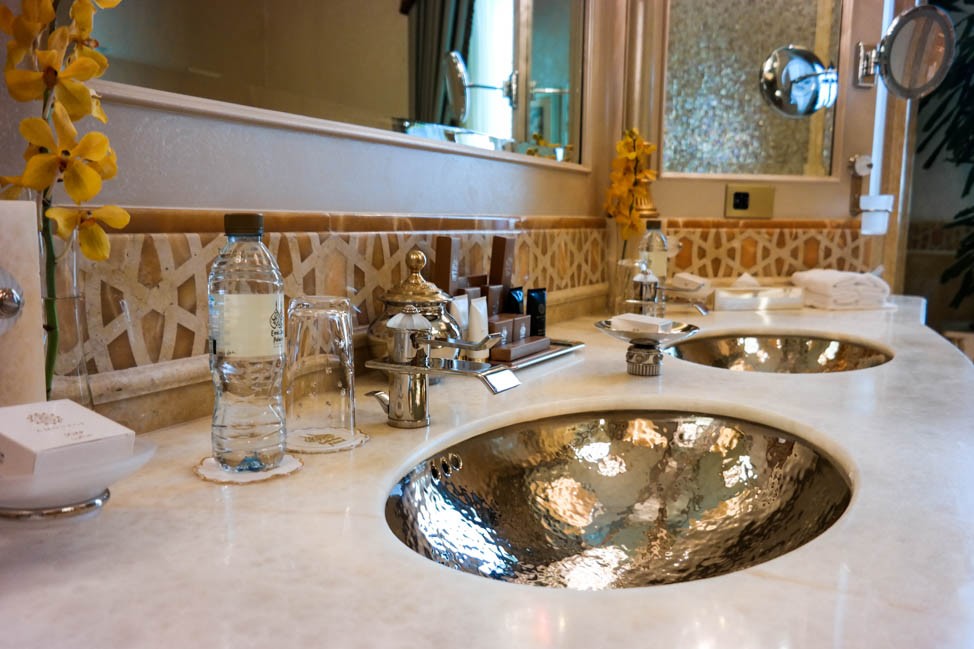 As we slunk out of that extravagant property and back to our own, I remembered one of life's truisms: there is always another step in the ladder. When I originally walked into the Rosewood, I was amazed at its beautiful touches, its high level of service. Once I was faced with the even more palatial neighbor, I was reminded once again that my perspective is limited to only my experience, that for my top-end luxury, there is another rung up, and probably even another that I can't even imagine.