The holidays are heading for us full tilt.
For those who have asked, we are not heading home to the States this year, having spent a lovely Thanksgiving there a few weeks ago. Instead, we have been invited to indulge in an Irish family Christmas with friends in Dublin, so much more on that to come.
Staying on this side of the Atlantic means, for us, it's been a relatively stress free couple weeks from a festivity perspective. We had to do all of our gift shopping way in advance, thanks to overseas shipping. We don't have any gift wrapping to contend with – instead, family members have been recruited to do our wrapping for us and manage the actual presents under a tree.
All of this free time means that we have attended a few remaining London holiday events that we hadn't managed to visit in past years. As I'm thinking through the long, long list of Stuff To Do In London At Christmas, I think we've basically ticked all the boxes.
Dare I say, we've done it all.
We really enjoyed a visit to Christmas at Kew, the lovely light show put on in Kew Gardens. Kew is downright gorgeous any time of year, and for their annual holiday event, they carve a short path through the park (about 1 mile) and line it with various light installations. I enjoyed the singing Christmas trees, and who doesn't love a peacock made of lights! It's family-friendly, and if you don't mind hauling yourself all the way to Kew (from our place, about an hour), it's worth a visit!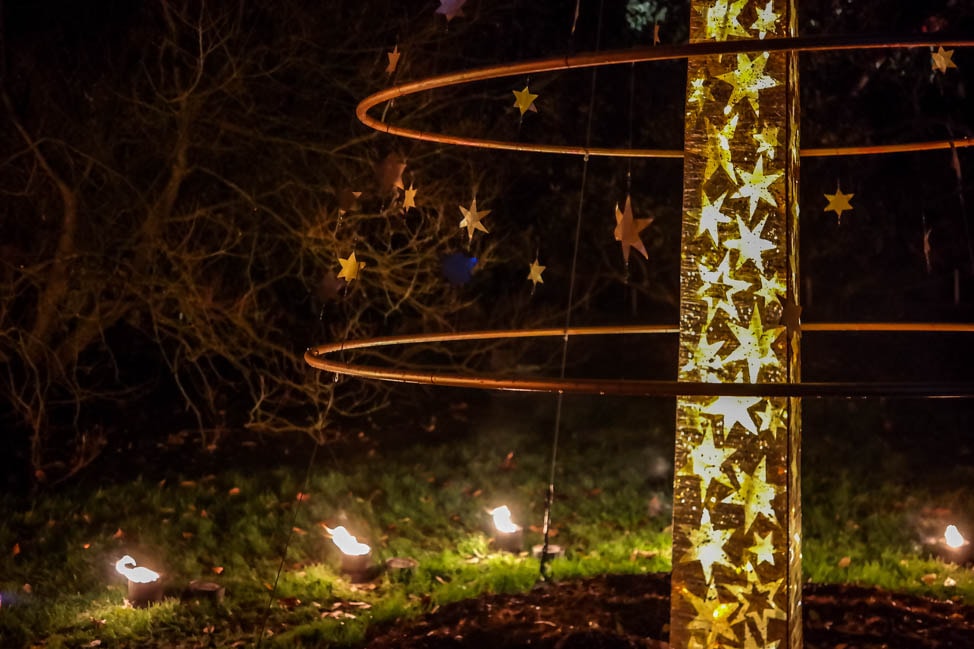 This week we also finally visited the Dickens Museum. Given his association with all things holiday, the museum (open all year) puts on a special holiday event where scenes from A Christmas Carol are acted out in the rooms of the museum, by professional actors. The museum is actually the only remaining house where Dickens lived, so each room is decorated in period details with artifacts from his life. Layer on the holiday decorations, actors and participatory carol singing in one room and it's a tasteful British nod to one of the holiday's great contributors.
Lastly, we took an afternoon to visit one of the city's newest Christmas markets, Winterville, held in Victoria Park. Unlike the very similar Winter Wonderland in Hyde Park, this one is smaller, less busy, and a good alternative when you just can't handle the crowds of Hyde Park or live far across town. We particularly enjoyed the Southern Comfort-branded tent where you can drink 'SoCo' cocktails in a fake American living room, complete with terrible family photos on the wall, old upholstered couches and even a porcelain cat sitting on a table. It's hilarious.
Side note for the mulled wine fans out there: our favorite of the season has been at Winterville, the same recipe is used throughout the fair in all of the beverage stalls and tents.
The end of the holiday season is nearing, as we gear up for some Irish-style partying this weekend followed by what is bound to be a few days full of restful relaxation back in London. I just did a little tally of my remaining Christmas tea and I think I have just enough to see me through the new year.