As we entered the Tower of London, we were met with a never-ending wave of tourists. Beefeaters, taking large groups on tours around the grounds, walked past, showcasing the history of the facility in their elaborate red uniforms. We walked towards the White Tower and sat on one of the benches, watching a Beefeater play with one of the ravens that calls the Tower of London home. The Tower Bridge stood tall the background and behind us laid the spot where Anne Boleyn was executed.
"I forgot how cool this place is," I said.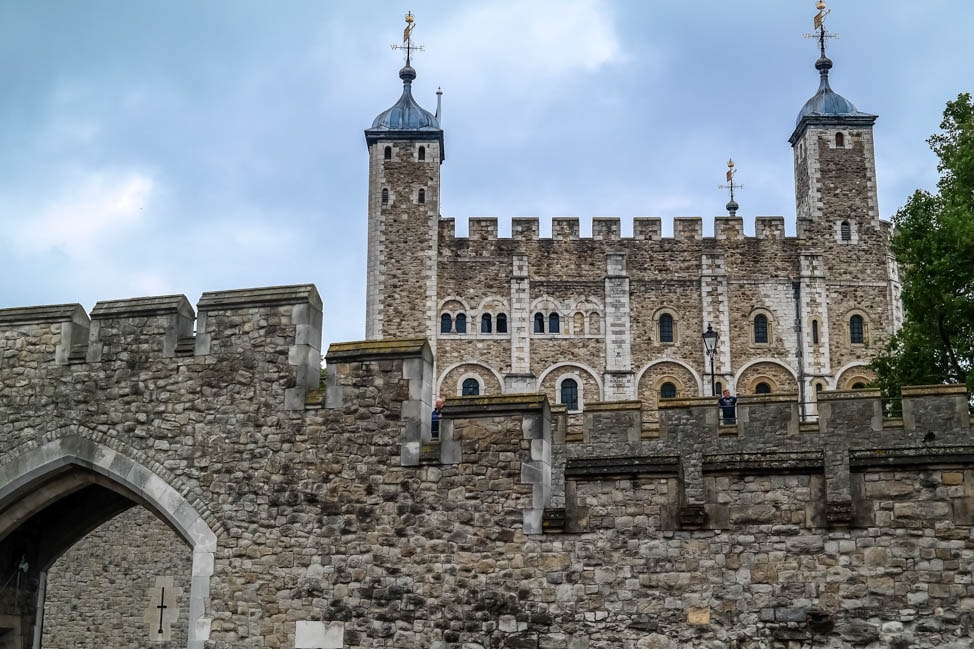 We had talked about spending a night in a London hotel at some point, even though we live here. A "stay-cation" so to speak. Yet, with so much to explore around the UK and the rest of Europe, we have dedicated a lot of time outside the city, traveling to new places.
We have lived in London for almost two years now and know the city well. We have been to all of the major museums, loads of restaurants, a smattering of parks and dozens of markets. But like most people, the intrigue of the foreign outweighed the lure of the known, so we tend to head straight to the airport.
That has to stop. We love London, but it deserves more love from us. It is time to get well acquainted again.
We avoided a hotel for our stay, instead choosing to stay at a Go Native apartment in the City of London. Alternative accommodations have always been attractive to us, and apartments like those available from Go Native allow us to explore cities like a local, even if in this case, we are locals!
Our stay was just for one night, a Sunday, at an apartment located in America Square, a few minutes walk from the Tower of London. We put in the code to open the front door, grabbed the keys from the safe in the lobby and headed up to our room.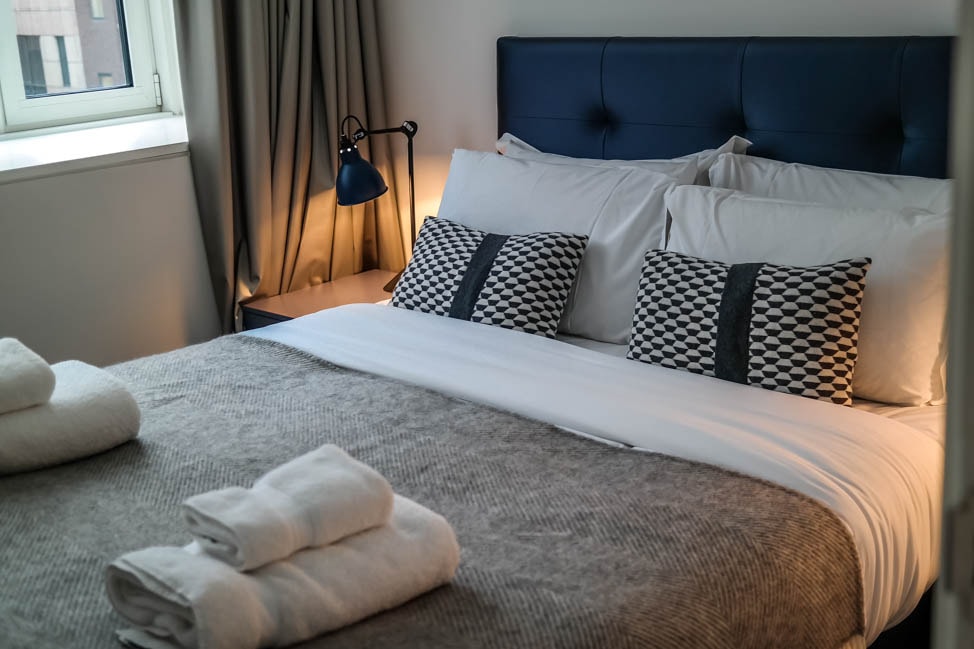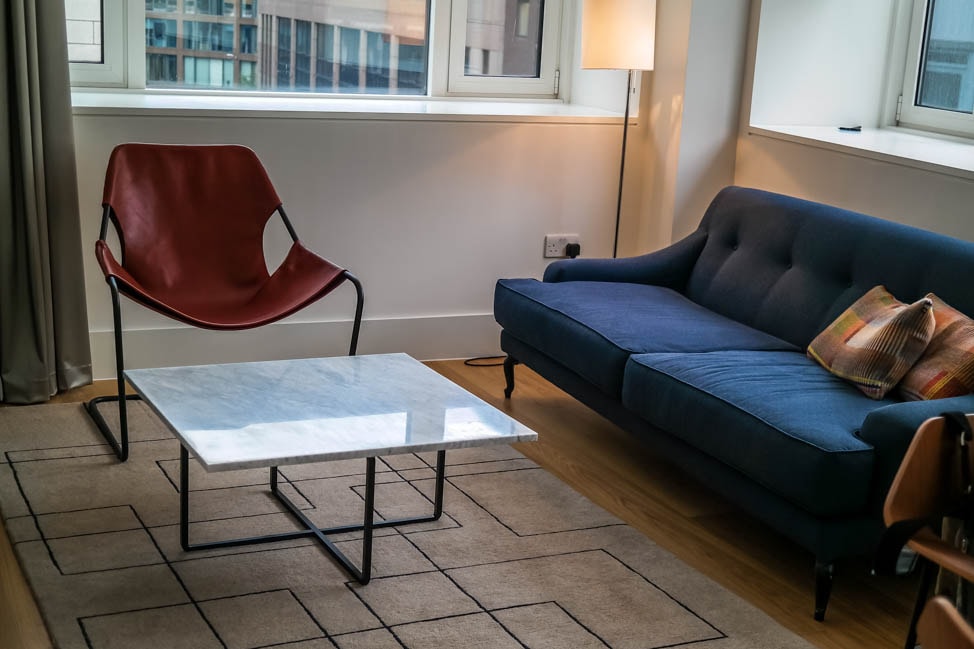 It was a perfect space for us – a spacious one bedroom apartment, modern, and functional. It even has a rain-head shower, which is my weakness. It also has a fully equipped kitchen, but we would not be cooking. We cook at home all the time and this was our break from our norm. This was going to be fun.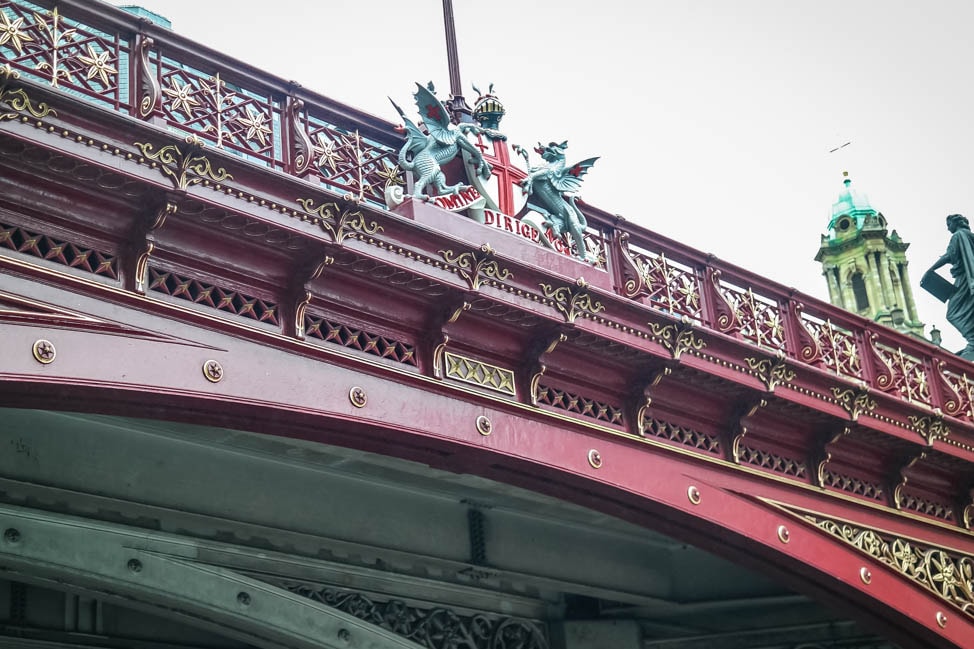 Our first stop was lunch. We stopped by The Fable, a restaurant located near St. Paul's Cathedral. It's a huge three floor space, and is part of a restaurant group known for its great design. The chairs feature funky duck patterns, the walls are covered in pages from books as wallpaper and the ceiling is filled with long, dangling plants, adding whimsy to the restaurant. My favorite was the large table built with a curl of stacked books around it, making it the most requested table I'm sure.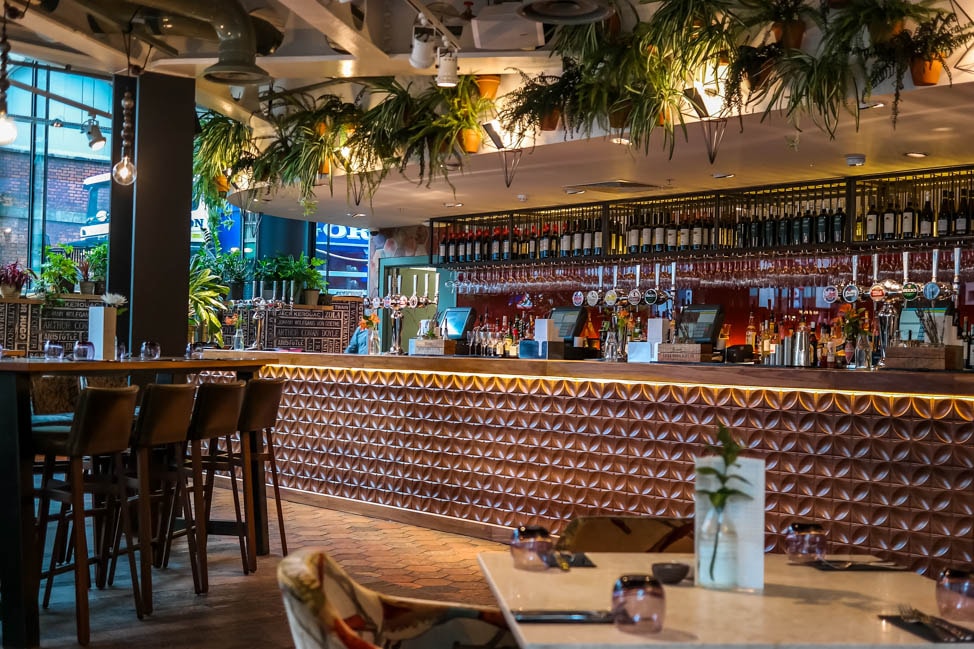 After consuming a few too many drinks the night before, we skipped the long cocktail list and bloody mary options, getting a few coffees to start our meal. We quickly ordered a smoked salmon starter to share, with some gluten free bread. The restaurant did a fantastic job handling my gluten allergy and had a load of options, which always makes me feel better. Sometimes, I just want to eat a sandwich or a piece of bread at a restaurant like a normal person.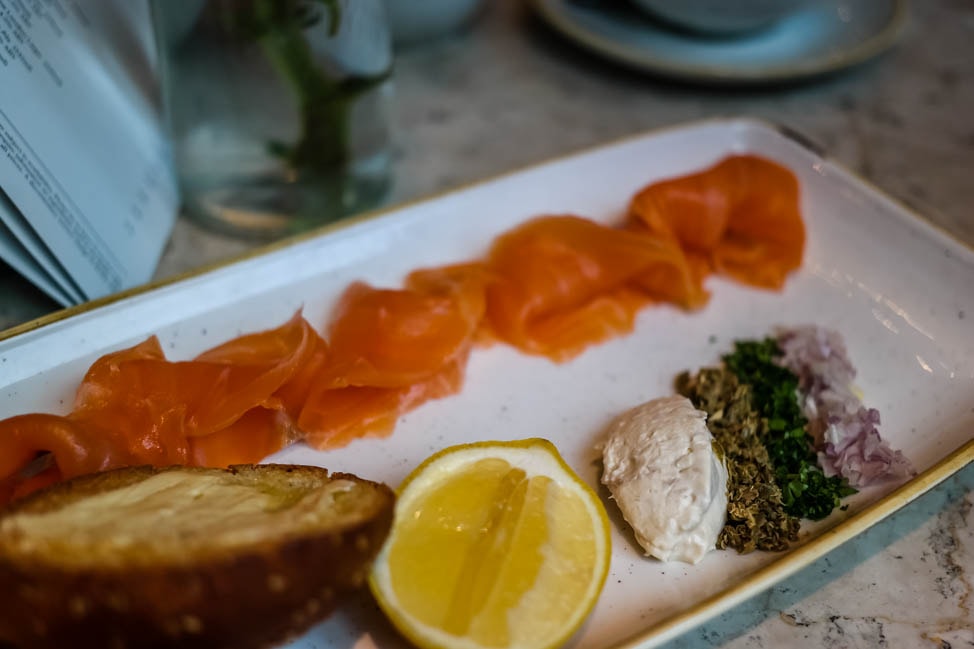 The salmon was delicious, slightly smokey but not too intense and served with the classic accompaniments of capers, creme fraiche, shallots and herbs. A great way to start any meal.
I went for the chicken club, with a mighty good looking gluten free bun, and cowboy fries, tossed with barbecue sauce, honey and chiles. Not the healthiest option, but there were delicious.
Julie went with her classic order of avocado toast with poached eggs. I don't know why, but there is something perfect about creamy avocado on fresh, toasted bread and the runny yolk of poached eggs. So simple, but works every time.
The Fable is open on Sundays, which may not seem that impressive, but the downside of the City of London is that it is quiet during the weekends and especially on Sundays. Now, for us, we look at that as an upside because we get a kick out of exploring the empty, historic streets on a peaceful afternoon. The City is normally packed Monday through Friday, teeming with people in suits, heading to their offices.
On the weekends, you can see all of the same sites, but without the craziness. It's perfect.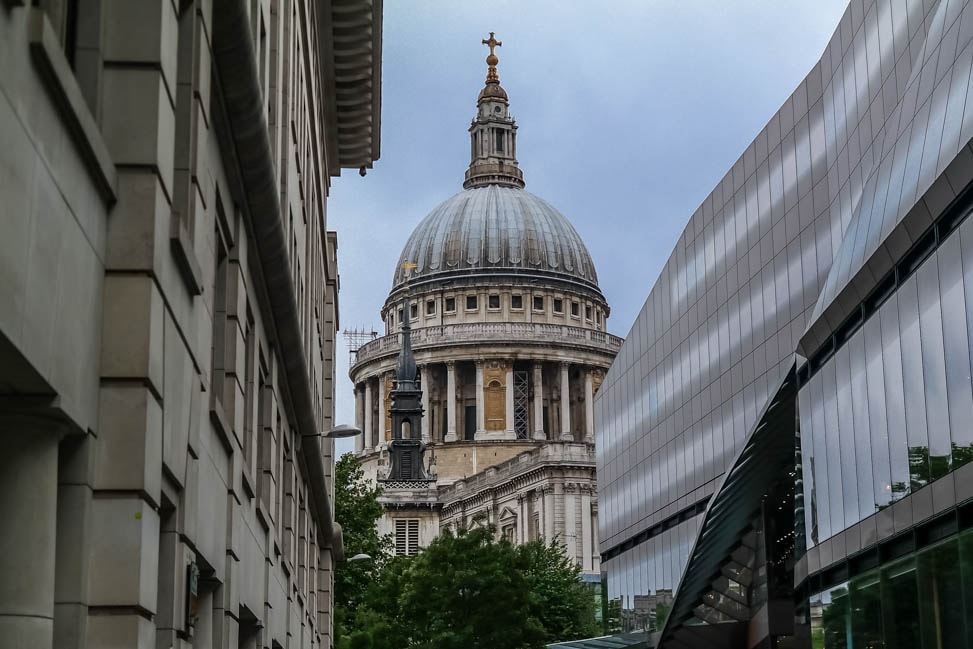 After lunch, we decided to walk it off and wander the streets. After a few blocks, the dome of St. Paul's came into view. The cathedral is striking, its dome dominating the skyline. From there we continued past the oldest, historic buildings in all of London. Leadenhall Market, Guildhall, the Bank of England. We felt like we had the City to ourselves.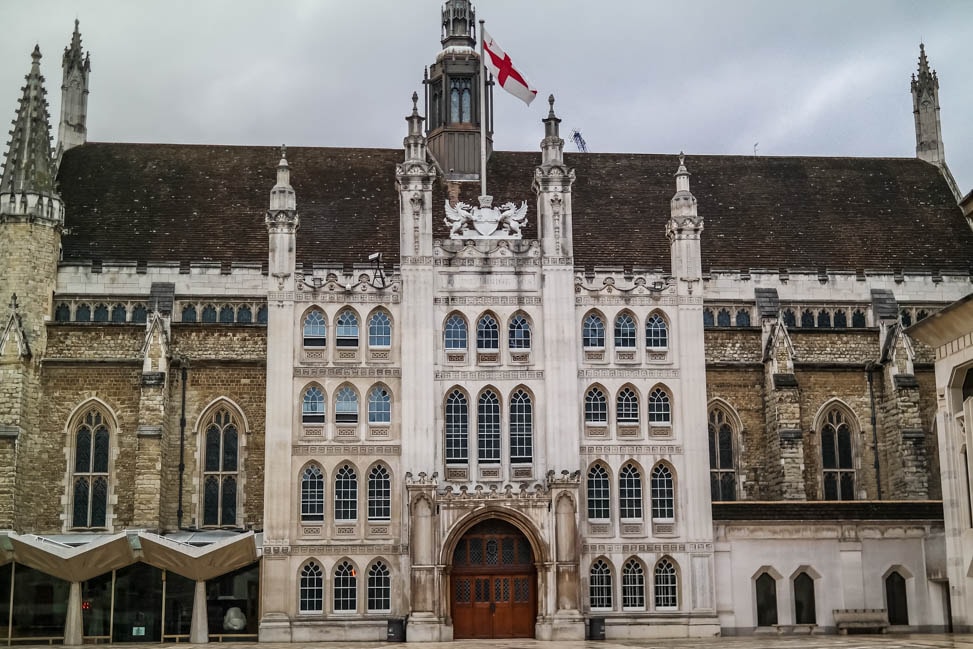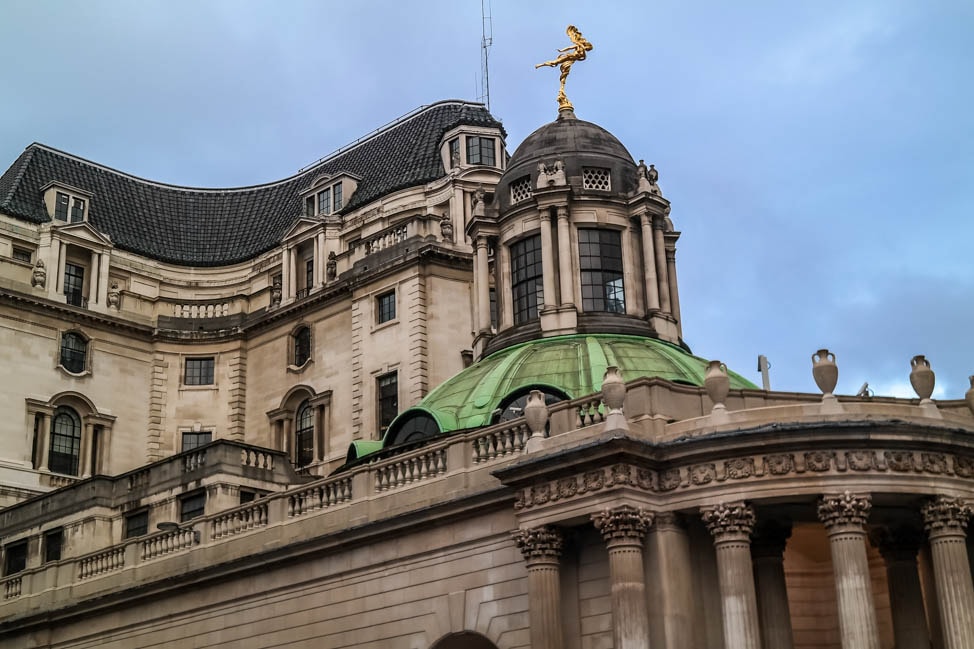 We made it all the way across the City of London, ending at the Tower of London. After a brief visit, during which we entered a few rooms that we had neglected to explore during prior visits, we headed off. From there, we ducked into St. Katharine's Dock. Tucked behind the rather drab concrete structure that is the Guoman Hotel, right next to Tower Bridge, this is an oasis in London.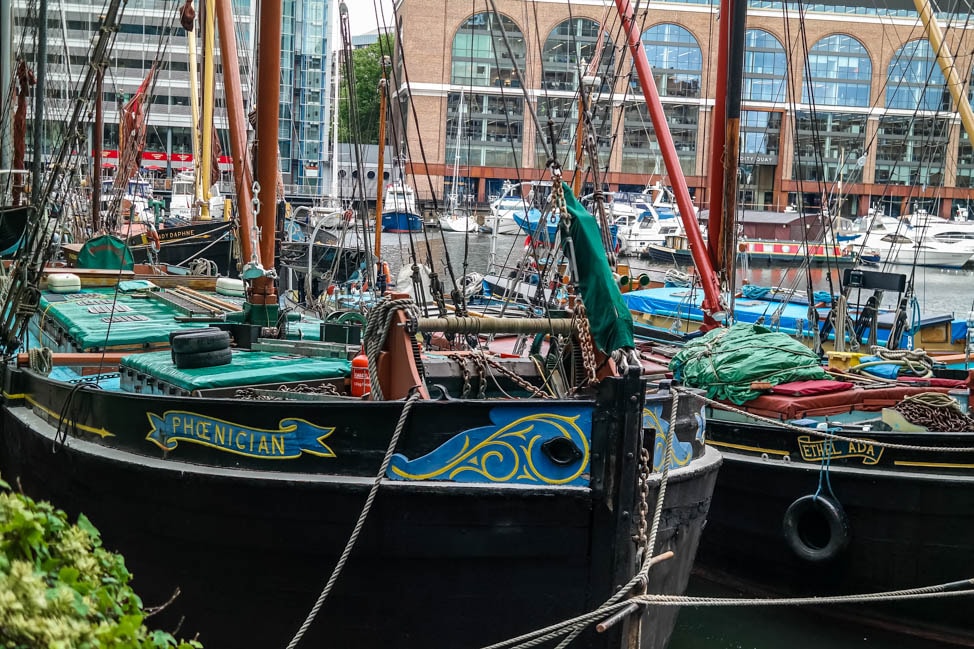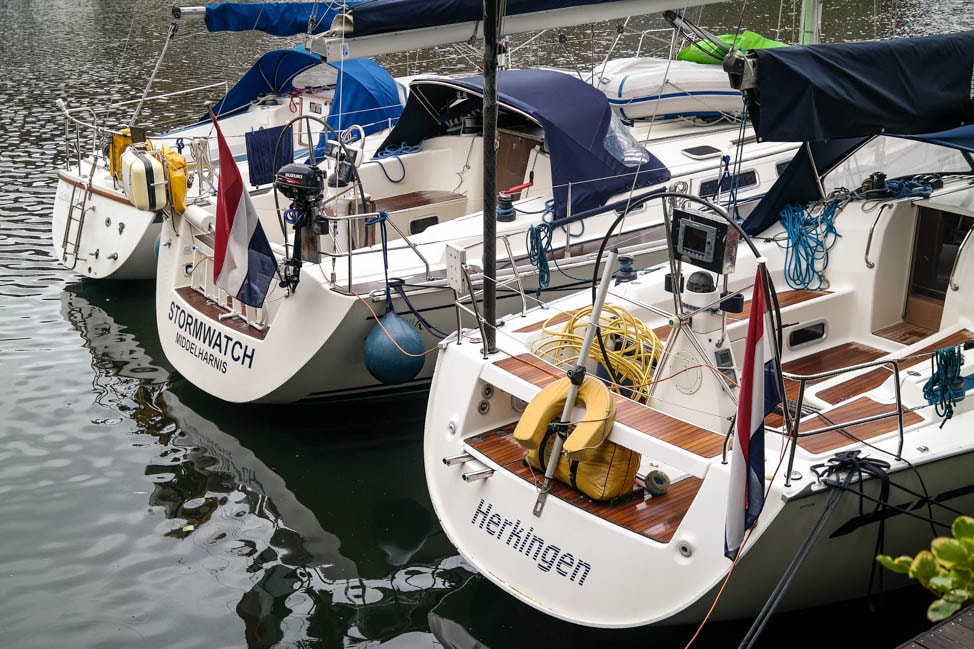 It is a large marina, full of tall, wooden sailboats and modern, expensive powerboats. It is surrounded by office towers and hotels, so from within the docks, you cannot see the city. It is quiet and peaceful. There are small, quaint walking bridges across the short crossing in the marina.
How did we not know this place existed?
After walking for a few hours, we decided to get a bird's eye view of London. Luckily, the City of London offers a multitude of options, from Monument to the newly opened 20 Fenchurch. We decided to head up to the Heron Tower, to the 38th floor for a cocktail at Sushi Samba.
The elevator ride alone was worth it, as the glass lift located on the outside of the building provides a thrilling ride to the top, unless you have issues with heights.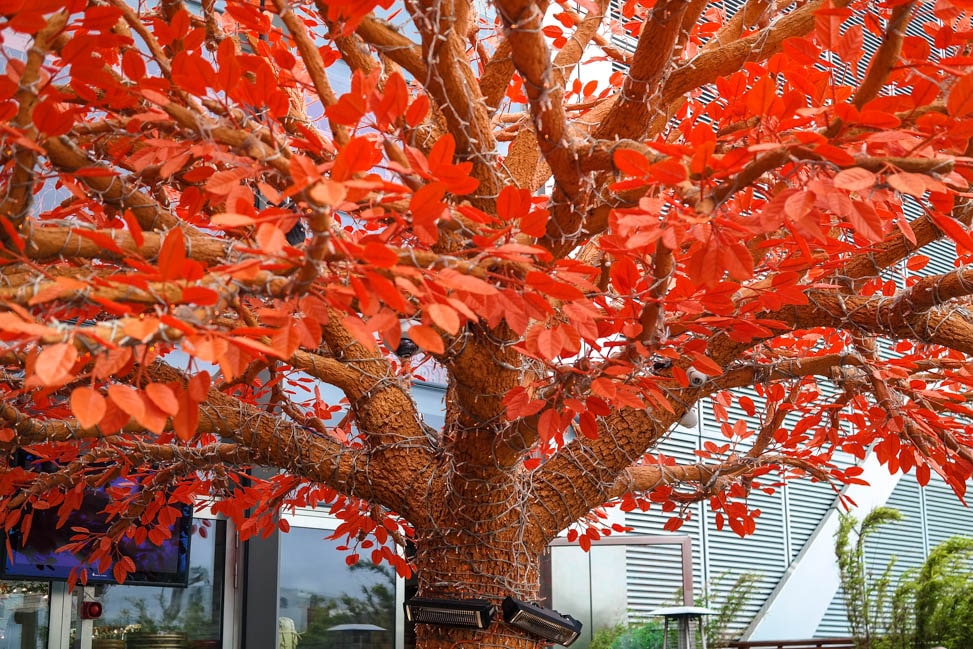 Our day was coming to an end, so we headed back to America Square. Buzzing ourselves into the Go Native apartment building, we felt like we lived there. No busy lobby or long waits for the elevator. After all, this was a vacation for us. Just instead of flying in, we took the tube just a few stops from our normal lives in London.
In our one day vacation, we found new places and rediscovered things that we love about the City of London. With our busy travel lives, always looking for the new, the unexplored, it is easy to overlook what is right in front of us. We are blessed to live in the one of the greatest cities in the world. London has so much to offer, for both locals and visitors. Sometimes, it's nice to slow down and take a look around.
Have you done a "stay-cation" before? Did you enjoy it? Leave your comments below!