The East Village in NYC is one of our favorite neighborhoods for dining. When we lived in NYC, our apartment was close by and we spent a lot of our free time eating around the neighborhood. During our US road trip, we knew that we would have to take a swing through to check out our old haunts while we were in the area. We love that there are a ton of options at all sorts of price points. Want some cheap noodles? We've got you covered. Want to blow your last paycheck on one meal? You can do that too. The East Village offers something for everyone.
Let's dive into our East Village neighborhood guide!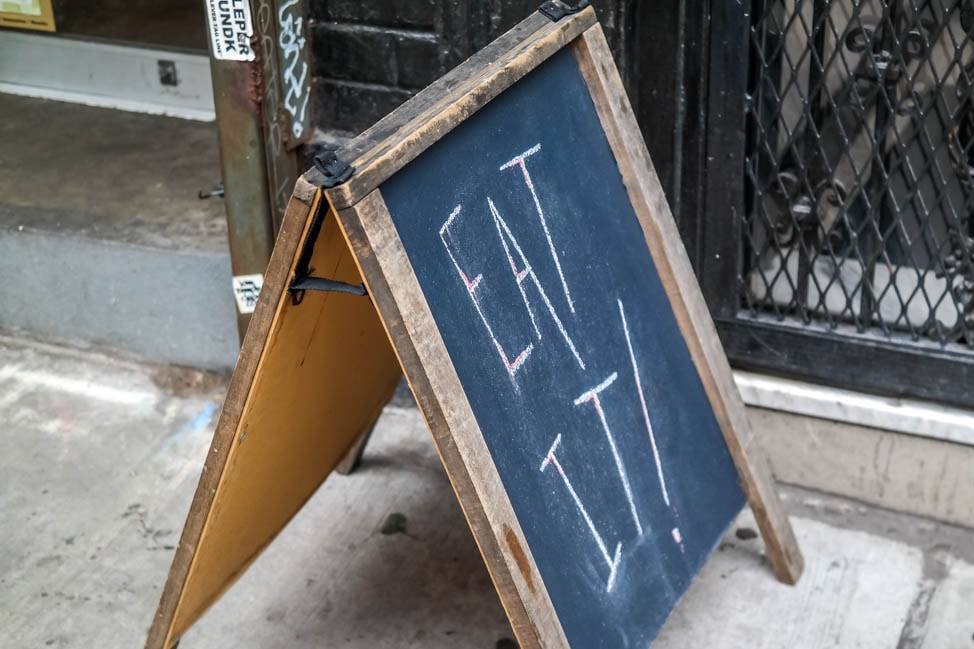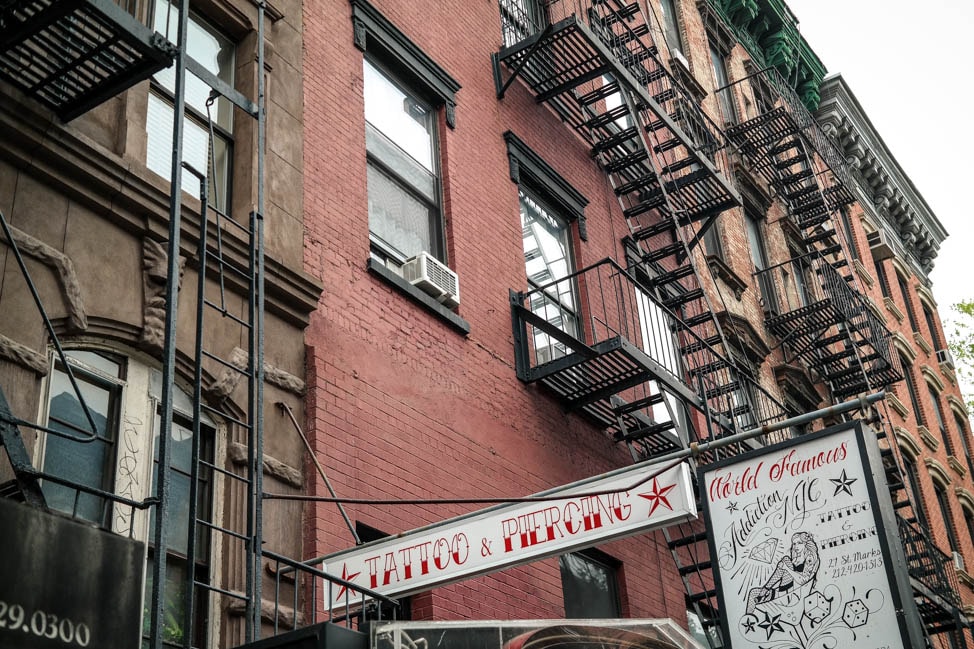 While the West Village is posh and refined, with Marc Jacob stores on every corner, the East Village has still retained a little bit of its edge from its drug-fueled days in the 70's and 80's. That may not be a selling point for some people, but we find that it has a uniquely authentic vibe, a mix of high-end condos and hotels along with some pretty shabby apartment complexes.
And trust us, we looked for apartments in the East Village when we moved to NYC and we can vouch that they were complete s**tholes on the inside too!
The streets are full of beautiful brick townhouses too though, nestled on serene,  tree-lined streets. There is Tompkins Square Park in the heart of the East Village and the East River Park, running along the riverfront. It has cultural history, being the home of the famous 80's punk music club CBGB and the setting for the Broadway show Rent. It has numerous landmarked buildings scattered throughout the neighborhood, telling the tale of the many immigrants that settled in this neighborhood. There are museums, like the New Museum for Contemporary Art and dozens of theaters and live music venues.
It might not be on everyone's list for a must-visit area when they tour NYC, but it has so much to offer. There are few better places in the city to walk around, explore, have a few drinks and eat some fantastic meals. So here is our East Village neighborhood guide!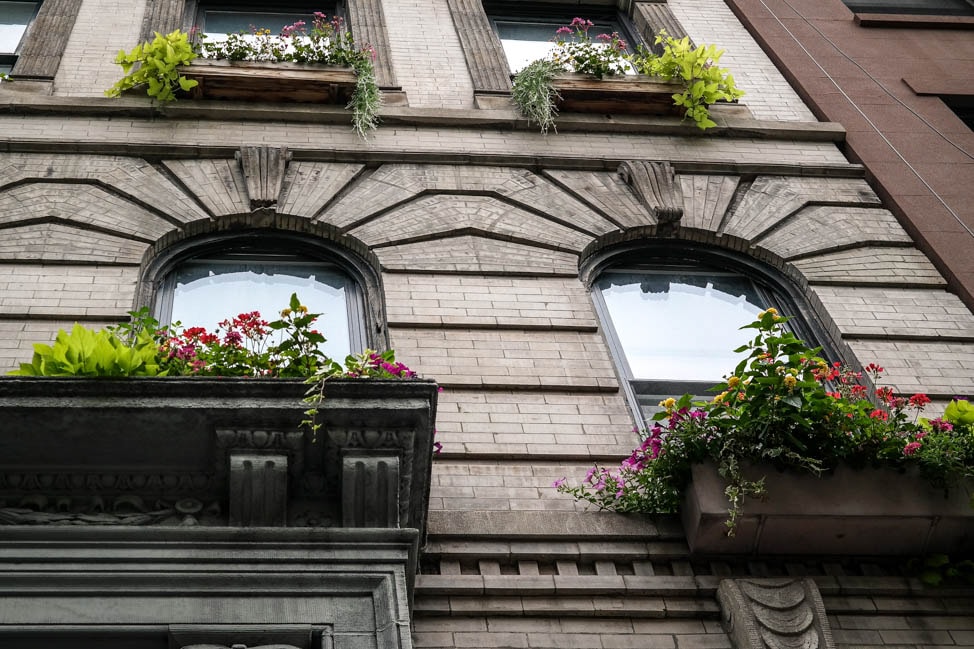 Orientation
The East Village is located in downtown Manhattan. It lies between 14th St to the north, Houston St to the south, the East River to the East and Third Ave/Bowery to the West. The 6 train is your closest option for subway, though the N/R trains near NYU and the L train stops on 14th St are close by as well.
We always got off at Astor Place on the 6 train and walked one block to the east towards St. Marks, probably one of the most interesting streets in the East Village. The sign for the Continental that greets you as you enter the East Village near St. Marks is always a good indication of what happens late night in the East Village.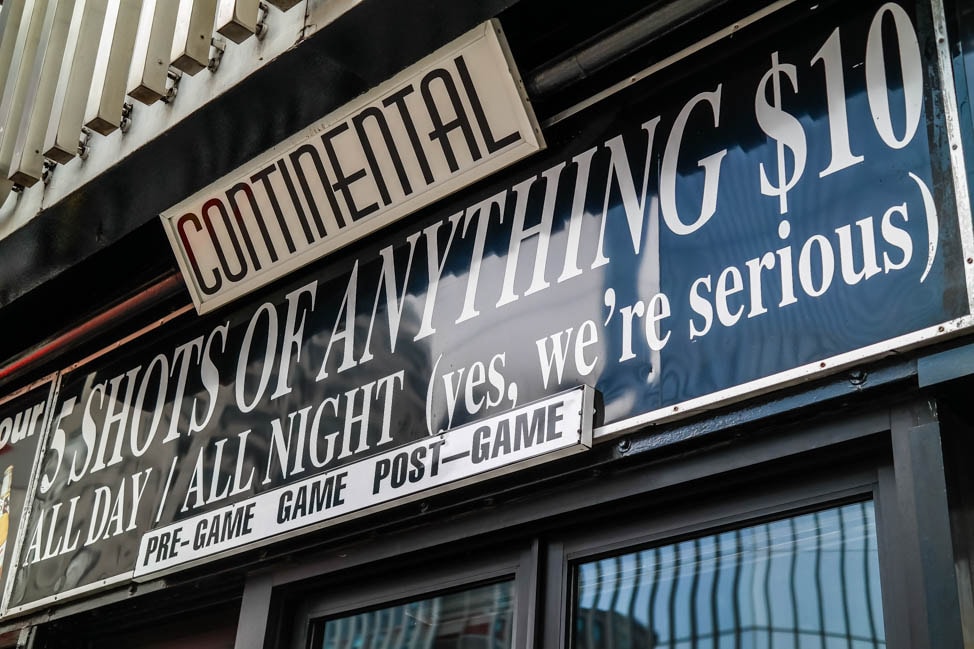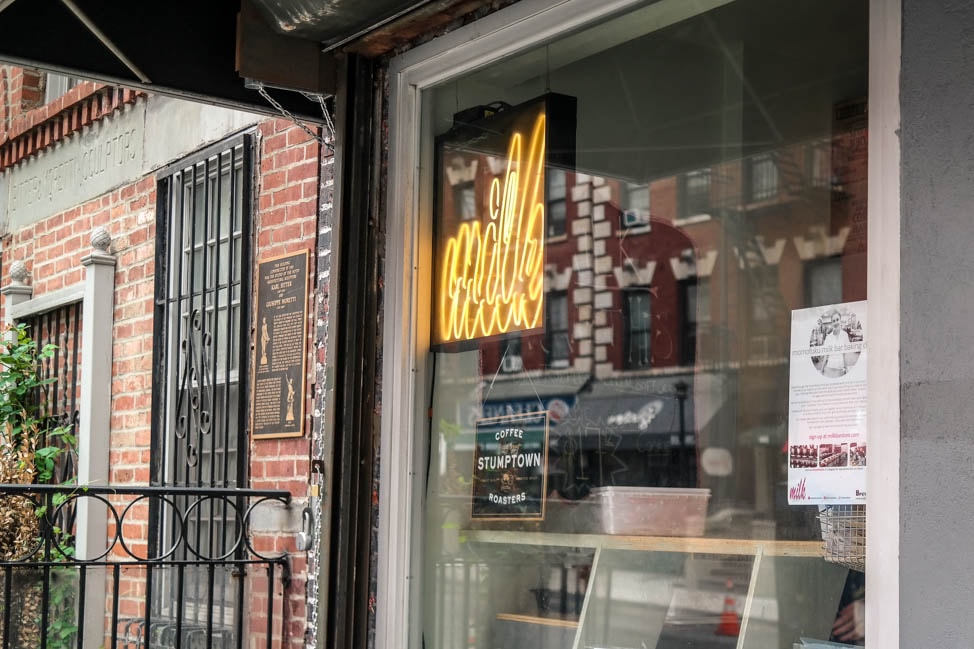 FOOD/DRINK
The East Village is the home of the famous Momofuku restaurants, now with multiple concepts spread all over the world. The original Momofuku Noodle, Ssäm and Ko are all in the East Village and they're all good restaurants. I have a particularly fondness for the Milk Bar. You can pop in, grab a snack, a great cup of Stumptown coffee, keep on walking and not spend very much money.
The cereal milk, made from macerating cornflakes, brown sugar and salt in milk, is something everyone needs to try. It's taste exactly like the milk leftover after eating a bowl of cereal. We also love the corn cookie, basically a cookie version of cornbread (so good!) and the compost cookie, which is a mashup of pretzels, potato chips, coffee, butterscotch and chocolate chips all in one heavenly cookie. Obviously, Milk Bar likes to balance sweet and savory, which is probably why we love this place so much.
The king of the hand-pulled noodles. If you love noodles, you have to head over to St. Marks and give them a try. Their noodle dishes tend to pack some heat, courtesy of mouth-numbing Sichuan peppercorns. The peppercorns may cause you to lose feeling in your mouth, but the pain is worth it for a bowl of noodles this good.
The go-to order is the Spicy and Tingly Beef Hand Ripped Noodles. Absolutely amazing and only costs around $8. If you have room, grab a spicy cumin lamb burger as well. The heat from the abundance of cumin will practically melt your face. You've been warned.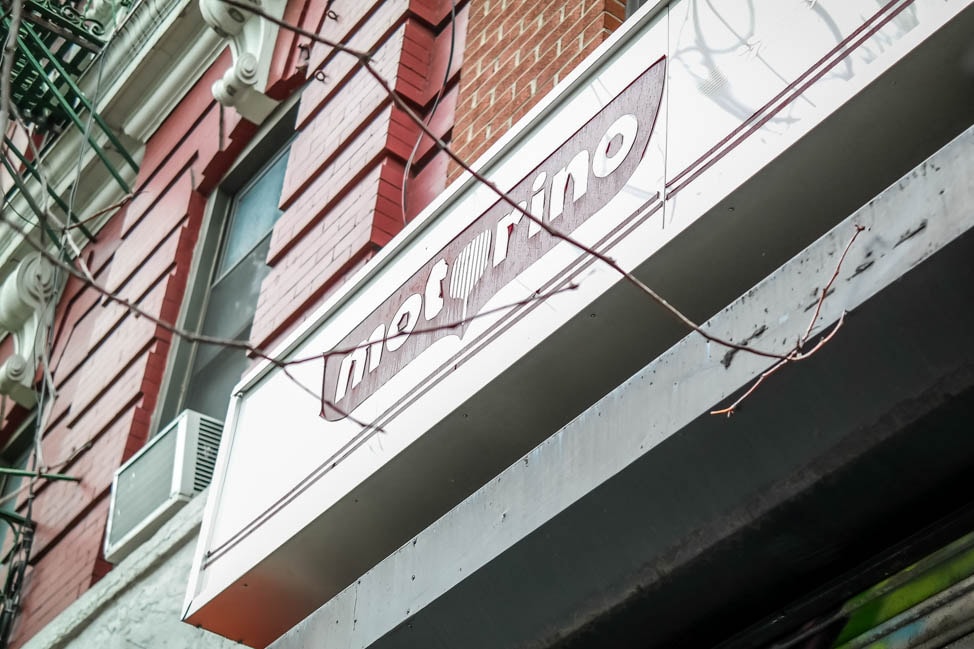 Some of the best pizza in NYC. Period. The brussels sprout and pancetta pizza with fontina cheese is amazing. The combination is so good that it is now one of our standard topping combinations when we make pizza at home. The restaurant is small, so be prepared to queue if you arrive at peak hours. The smart move is to hit it early and split a pizza as an appetizer. You'll thank us later.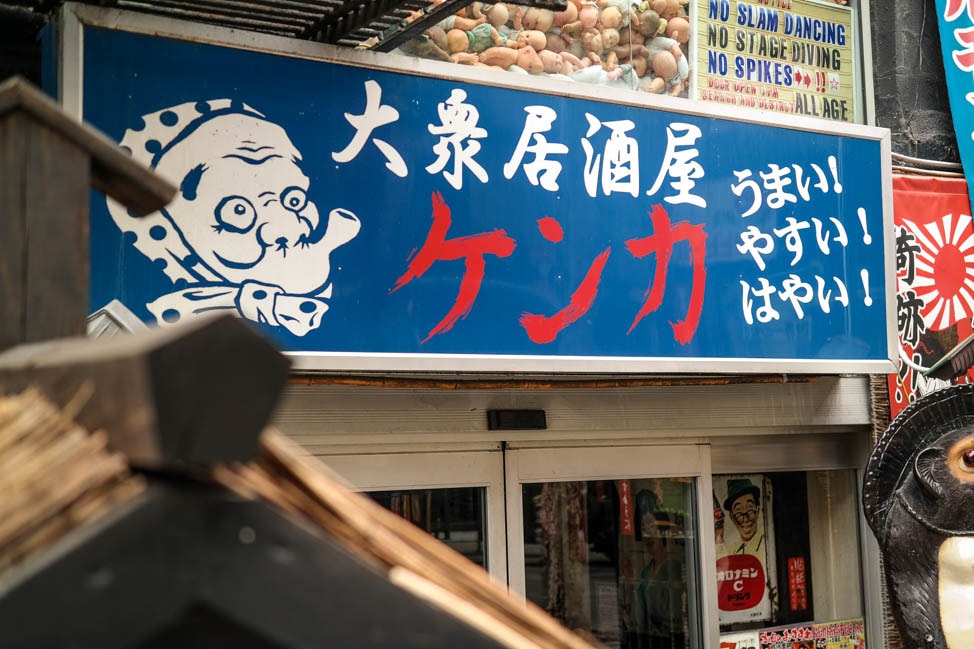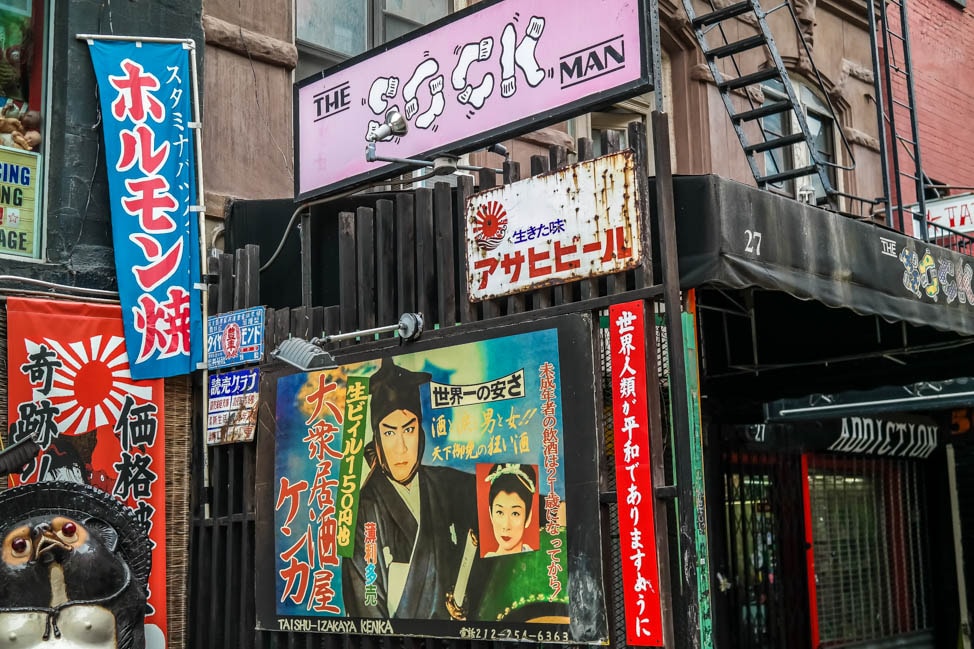 This is the type of place that will NEVER be in a guide book. Why, you ask? Well, for one, it is completely bonkers and not a place to bring the family for a relaxing dinner. There is no English at all on any of the bizarre signage surrounding this place, so do not bother trying to find a "Kenka" sign on St. Marks. Just look for the sign for The Sock Man, then head down the few steps to enter another world.
Kenka serves Japanese food in a large dining room full of picnic-style tables. The food is solid, with lots of great rice and noodle dishes, especially the udon selections. But the best part? The cheap beer. $1.50 pints and $8 pitchers of ice cold Japanese beer. Does the place get out of hand? Apparently.
The menu, which features pornographic animated Japanese women in compromising positions (again, not a family place), also states on the back that if you throw up anywhere besides the bathroom, you will be black listed for life (there are actual photos of people behind the bar) and if you intentionally break your plate, you get charged $20. Apparently, enough people intentionally break their plates on the floor that it has to be a stated rule on the menu. Got to love NYC!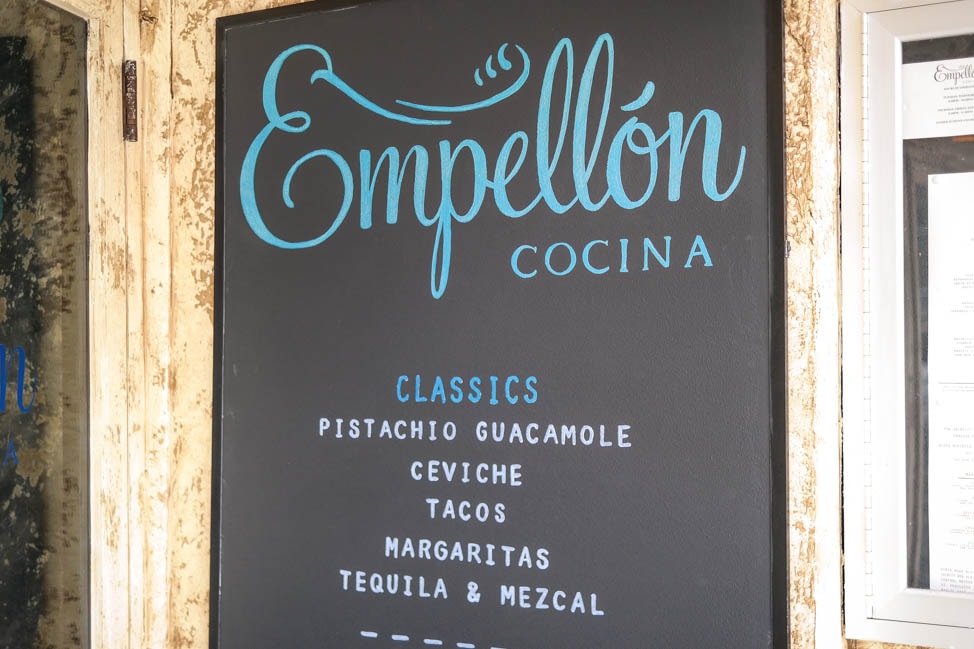 Alex Stupak is a Mexican culinary genius, which is weird considering he starting his career in fine dining doing pastry and hadn't visited Mexico until relatively recently. However, his talent speaks for itself. Empellon Cocina is an upscale Mexican joint, and dinner for two can cost well north of $100, especially if you splurge on the Kitchen Table, Stupak's tasting menu counter within Cocina. The 15-18 course menu runs from $95-$165, depending on your seating time.
The tacos are impressive and unique for NYC, filled them with fried Maine smelts or falafel. We love roasted bone marrow here when it's on the menu, served with warm, fresh corn tortillas. Of course, if all else fails, there is always the guacamole with pistachios! The cocktails are on point too, with lots of mescal and tequila offerings that may result in a bit of a hangover the next morning!
The oldest Irish bar in NYC, opened in 1854, this place has quite a bit of character to say the least. It has an original pair of Houdini's handcuffs attached to the bar and it did not allow women in until 1970. They serve a cheese platter which consists of American cheese, a sleeve of crackers and sliced raw onion. They only serve their own beer, either light or dark, so don't go in expecting a wall of taps. They also serve their beers two at a time, so don't be confused when your order for two pints yields four glasses. A true NYC institution.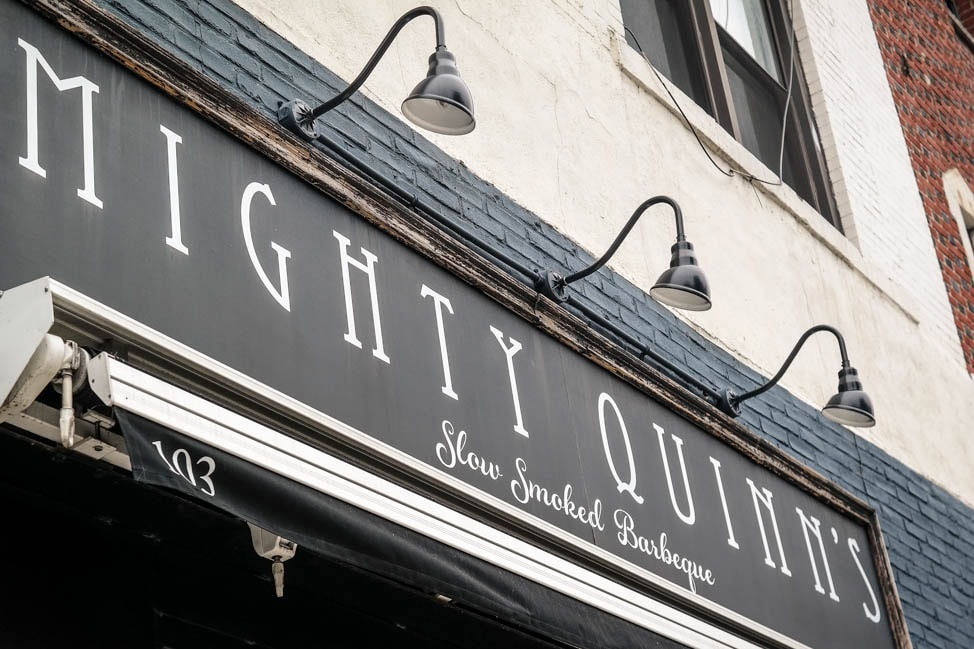 Probably our favorite barbecue in NYC. Their pulled pork is hands down the best we've tried and we have eaten a lot of barbecue in our day. The sauce is great, the sides are delicious (buttermilk broccoli salad and sweet corn fritters!) and I love that they provide pickled onions, cucumbers, celery and chiles on the side with your meat.
They also smoke gigantic beef ribs that are comically large (and the priciest option at $28), do perfect slabs of spare ribs, and have added on some new dishes like crispy chicken sandwiches, smoked meatloaf burger, and dirty fries, covered in burnt ends and chili-lime sauce
Okay, now I'm just making myself hungry.
If you are sick of eating bad pad thai takeout, and want to sample some more authentic Thai food, there are few better places in NYC than Somtum Der on Avenue A. The place is small, perpetually busy, and packs major chili heat.
There are mild dishes, but any dish labeled 'spicy' will, in fact, make you cry. The spicy Thai papaya salad with salted egg is delicious, but will have you reaching for some water (or a Thai iced tea, a better way to combat the spice). Same goes for the larb moo, pad ki mao, and the Thai shrimp sashimi. Luckily, there will be no tears when the bill comes, as almost all dishes are right around $10, so at least you get some value with the burn.
Hotel Accommodations
There are not a ton of hotels within the boundaries of the East Village. The nicest, and trendiest, is The Standard East Village (book here!), on 3rd Ave. This modern tower has quirky rooms and plenty of windows for dazzling views of downtown Manhattan.
With the ease of public transportation though, getting to the East Village is not very difficult, especially if you stay on the east side of Manhattan along the 6 train route. Of course, there is always Uber and yellow cabs too!
Bonus Tip
Gentlemen. Looking a little shabby and need a quick trim before dinner? Hit up Rafael's Barber Shop. You may get your hair cut by an older Korean women, an Isreali immigrant or a smooth-talking local NYC guy with slicked back hair. No matter what, you get a great cut for $16, they use a straight-edge razor to shave your neck and provide a piping hot towel for your face/neck afterwards. Old school, cheap, fast and dependable. Very NYC.
What are your thoughts on our East Village neighborhood guide? Do you have any neighborhood favorites? Feel free to leave a comment below!
Dear reader, please note that some of these links are affiliates, which means we will make a small profit should you choose to use them. This in no way unfluences our recommendations though. We only share the things we have genuinely used and loved.