Let's start this post off with a huge disclosure: I am an ice cream freak.
It is my favorite dessert, by far, in the entire world. I love fast food ice cream, gourmet ice cream, gelato, dairy free, you name it, I want it. If it comes out of a truck on the side of the road, fab. If it comes from a tiny bespoke artisan shop, sounds good. I am an equal opportunity ice cream lover. I'll even settle for sorbet from time to time, that dairy free ice cream substitute that is a little too healthy for my taste.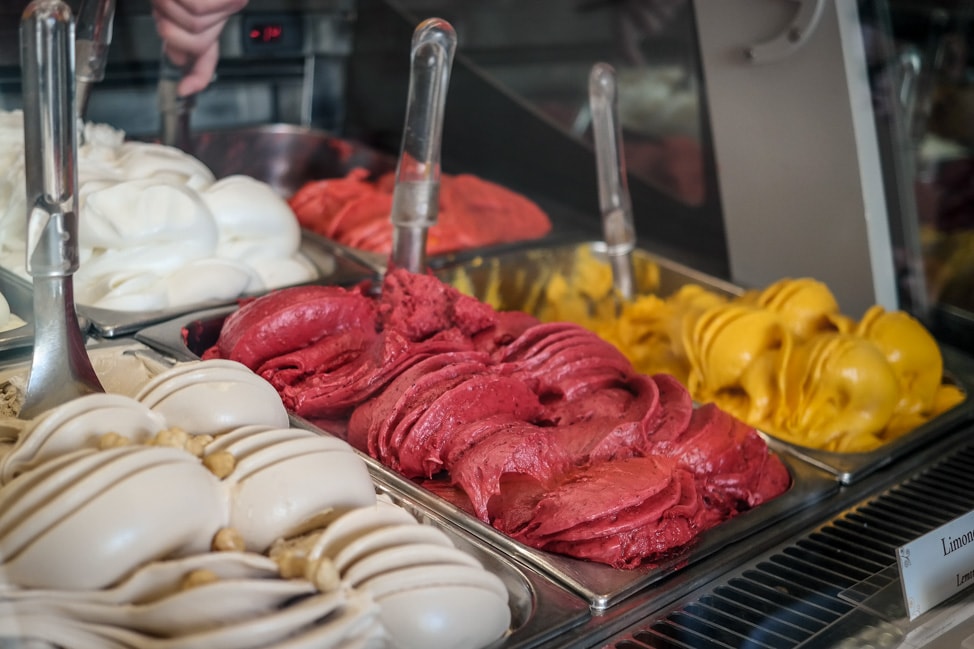 But, summer is coming to London. It's time to finally (finally!) embrace the fantasy I have in my mind. The one that involves strolling along the canal, ice cream cup in hand, chatting and relaxing and counteracting the immense caloric intake with lots and lots of walking.
To celebrate the season, we have undertaken an informal survey of London's most highly regarded ice cream spots to help you, fellow ice cream lover, find the best ice cream in London the next time you find yourself in the city, longing for a walk with a cone in hand.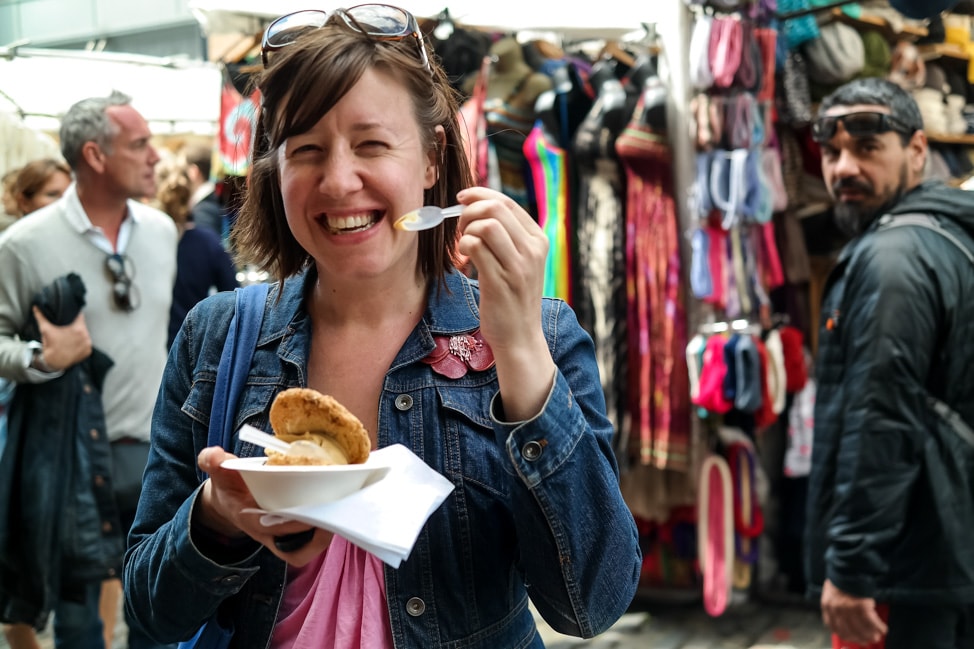 Udderlicious, Islington
First up, my favorite. Ok, ok, I didn't say I'm an unbiased judge. I'm obsessed with my very own neighborhood's Udderlicious, the place I go on a random Tuesday evening when my Fitbit hasn't hit 10,000 steps and I need to get out of the house. Yes, I understand that the exchange of steps for ice cream calories isn't quite fair, but it is what it is. I measure every other ice cream experience against Udderlicious, and most lose.
It is that freaking good. Oh, and every flavor is fantastic, go wild.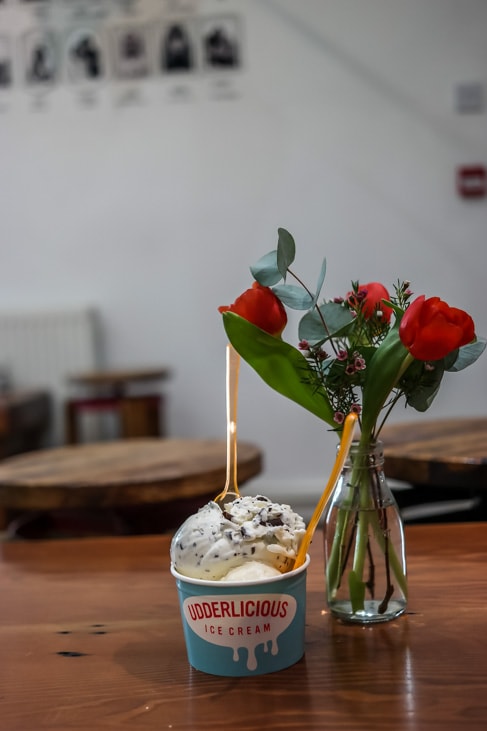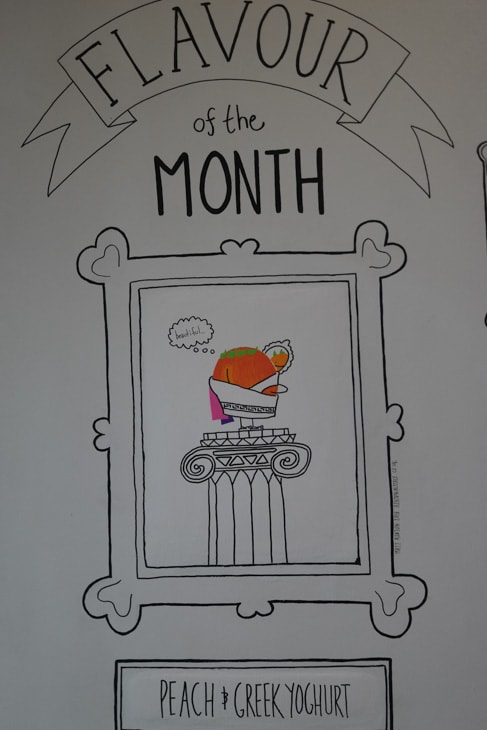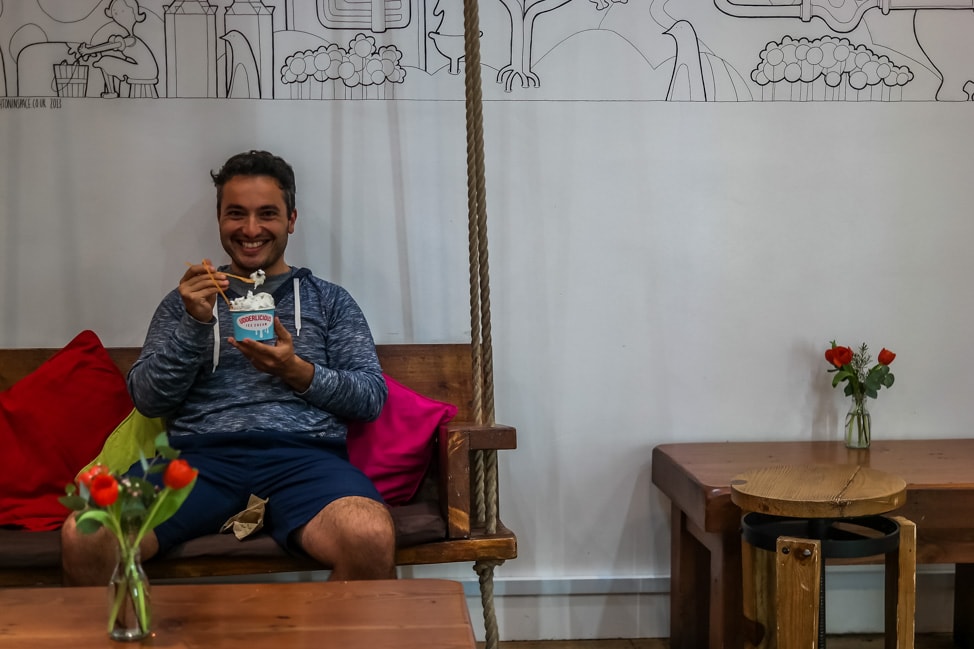 Riley's Ice Cream Cafe, Crouch End
Further north in London, in the Crouch End neighborhood, Riley's Ice Cream Cafe has made a huge name for itself. On a recent warm spring day, the queue of kids was out the door. We were completely satisfied with the high quality in-house churn and equally delicious latte (one of us was in need of a pick-me-up). Nearby, a lovely wooded trail offered the perfect walk-off.
We felt like champions when we arrived home.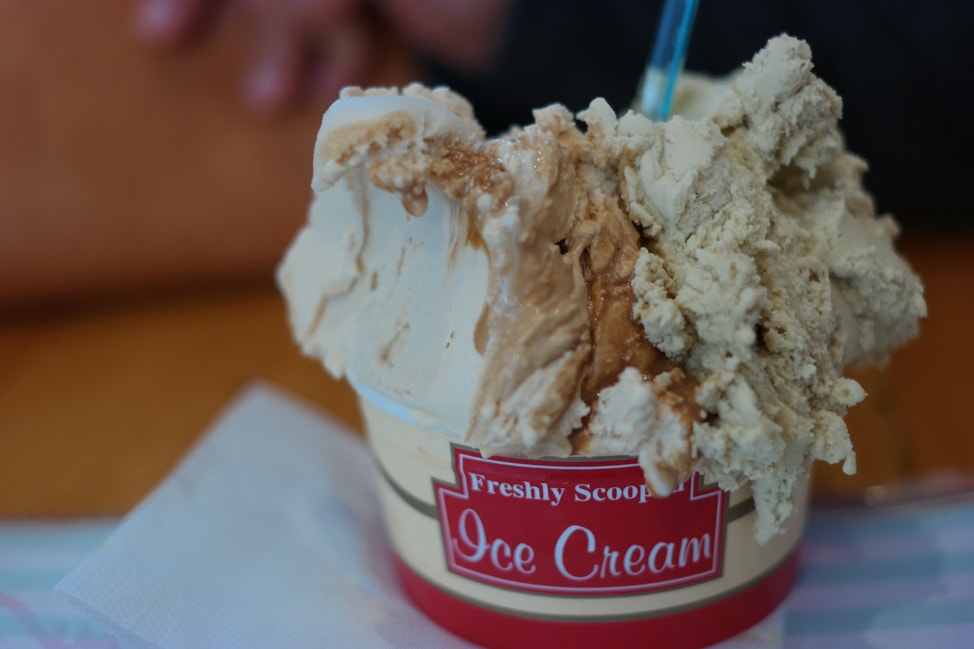 Gelupo, SoHo
In central London, the ice cream competition is fierce. Most visitors congregate in this relatively small area and ice cream parlors abound. However, there are three of note that are worth your hard earned (or exchanged) pounds.
Gelupo is the favorite of local Time Out London, and also gets my vote of best scoop in Central London. The famous Ricotta & Sour Cherry flavor is 100% amazing/mindblowing, despite the fact that I normally hate any ice cream with fruit.
Go here first.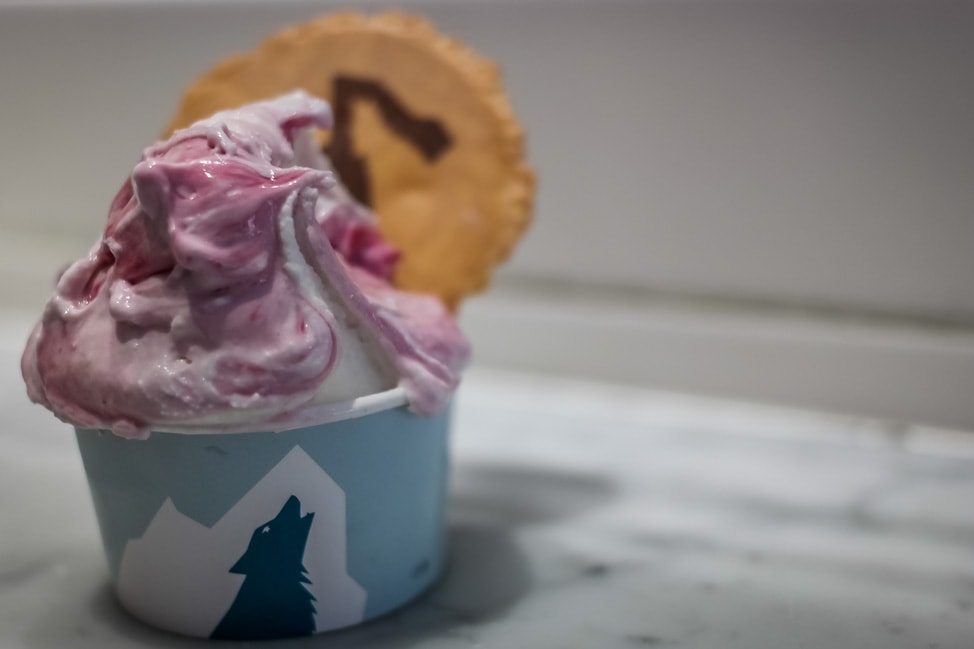 La Gelatiera, Covent Garden
A mere 10 minute walk from Gelupo, La Gelatiera is another single-location shop located perfectly for tourist traffic in Covent Garden. It was pleasantly busy when I visited, on a cool spring weekend, but the selection hit all the key notes: decadence, smooth consistency, fun flavor combinations.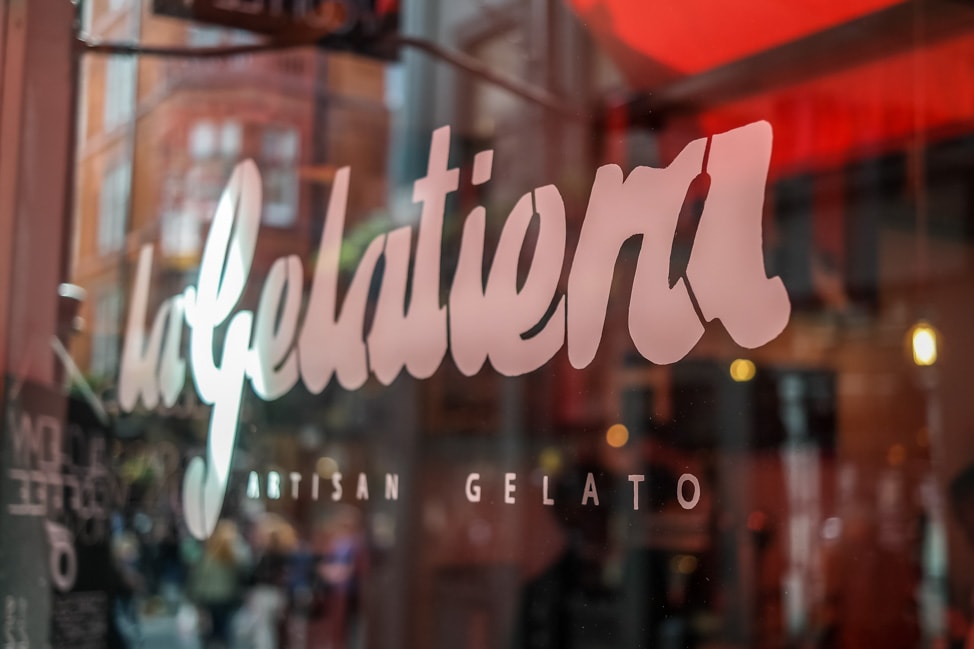 Scoop, Various Locations
Rounding out the top three central London shops is Scoop. Scoop is a widely recognized quality gelato offering in central London. Scoop has three locations, so it lacks that single location vibe of nearby Gelupo and La Gelatiera. It should also be mentioned that Scoop had the most expensive ice cream of any location I tried, at a whopping £4 a scoop!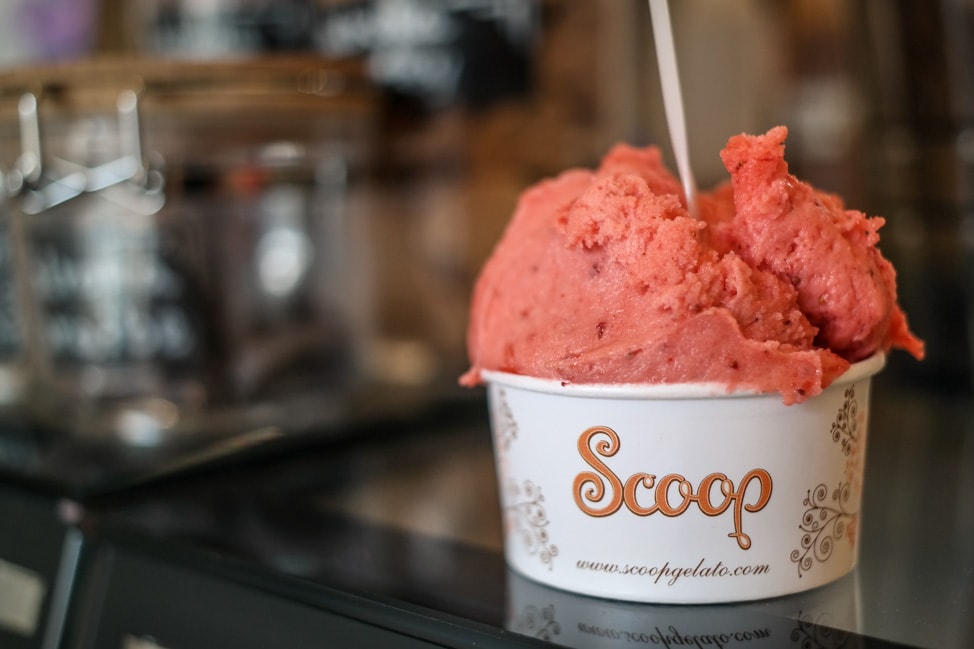 Chin Chin Labs, Camden
Back in North London lies a hotbed of summer activity, Camden Lock Market. Camden is home to one of London's most famous ice cream confectioneries: Chin Chin Labs. Chin Chin is well-known because the ice cream is made to order. Liquid nitrogen is added to ingredients and bam, ice cream.
I agree the whole idea is a little gimmicky, but guys, the taste is seriously amazing. The quick churning reduces the ice crystals in the mix, which results in a super smooth, super creamy finished product. We have tried Chin Chin in seasonal locations, but their home is in Camden. We recently got a ice cream sandwich to share.
It was delicious, but definitely a portion for two people.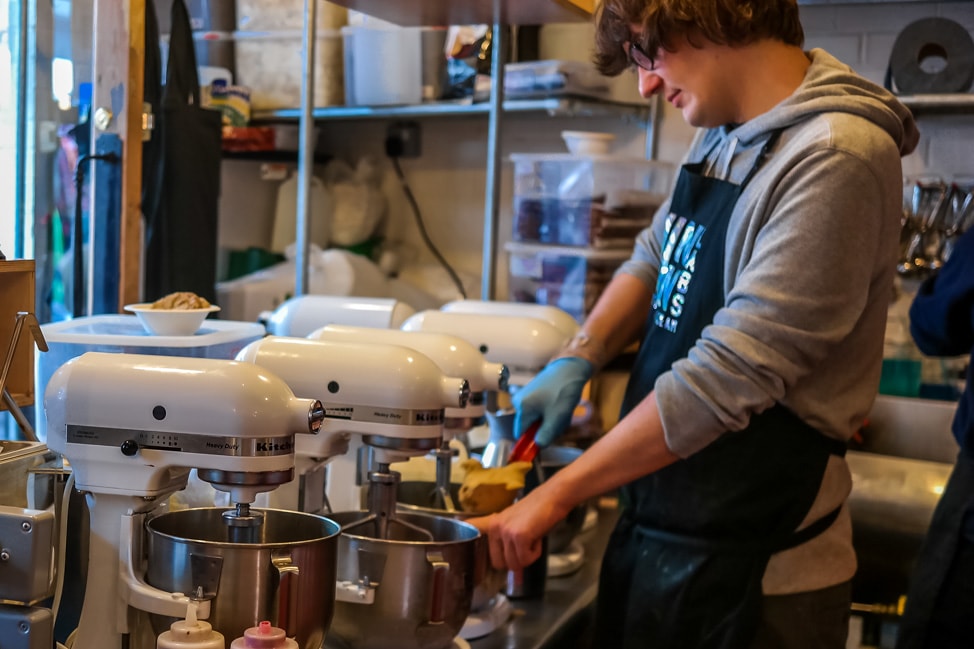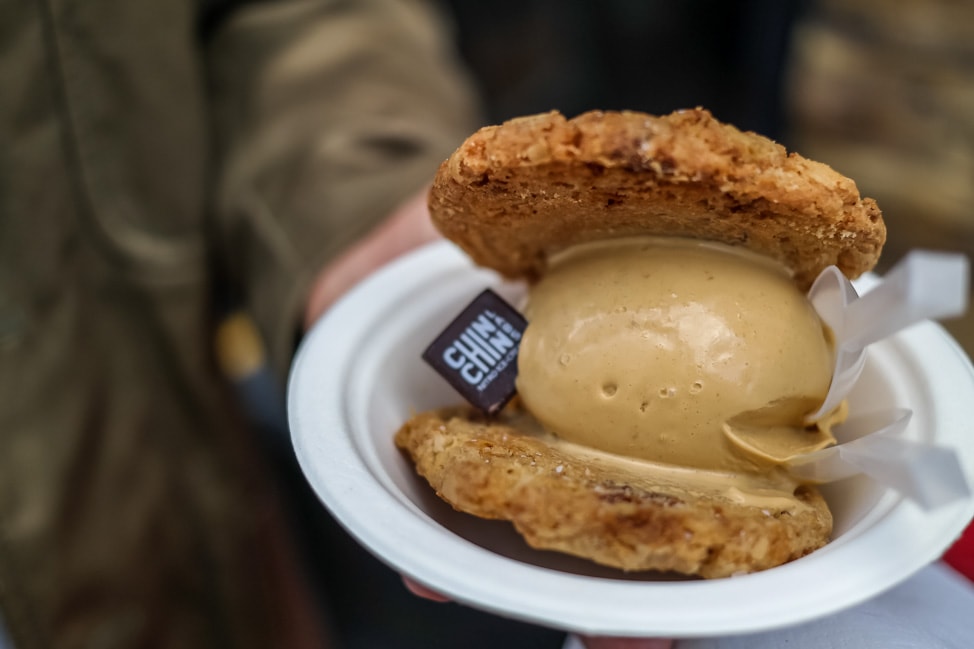 Cookies & Scream, Camden
A few doors down from Chin Chin is Cookies & Scream, a vegan and gluten-free dessert shop that also has serves ice cream. Their ice cream sandwich, in comparison to their neighbor, is arguably even more decadent with those super thick peanut butter cookies. There's something about vegan ice cream that tastes especially rich to me, so I can't eat it in great quantities but it is as smooth and creamy as the dairy version, for sure.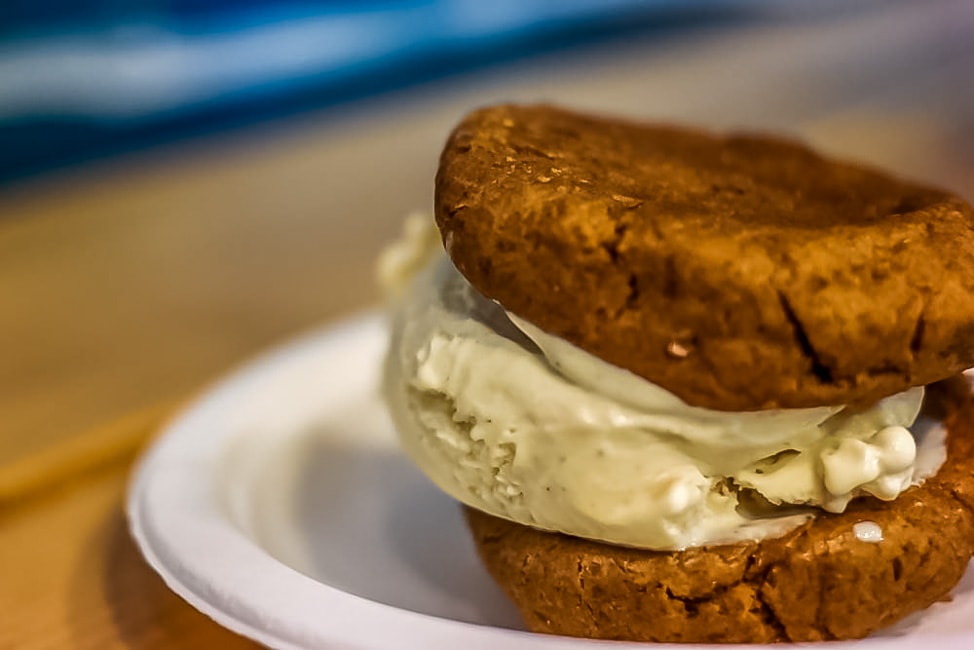 Anima e Cuore, Kentish Town
The unassuming Anima e Cuore is a cafe and small restaurant that also offers up seasonal gelato from the front counter. It doesn't quite have the ambiance of some of the other places mentioned here, but if you're in the mood for real pistachio – the version that isn't artificially green and has tiny crumbs of nuts all mixed in – we can highly recommend the version here.
Ruby Violet, Various Locations
Ruby Violet has traveling ice cream trucks, a location far north Tufnell Park and soon, a second permanent location in the so-cool-it-hurts Granary Square behind Kings Cross. It seems to us that every shop and restaurant opened in this area over the past year booms in popularity, so setting down roots here will hopefully bode well for the locally owned business. We are big fans of all of the flavors we've tried, but with the new location walking distance from home, well, Udderlicious will get a run for its money as our neighborhood fave.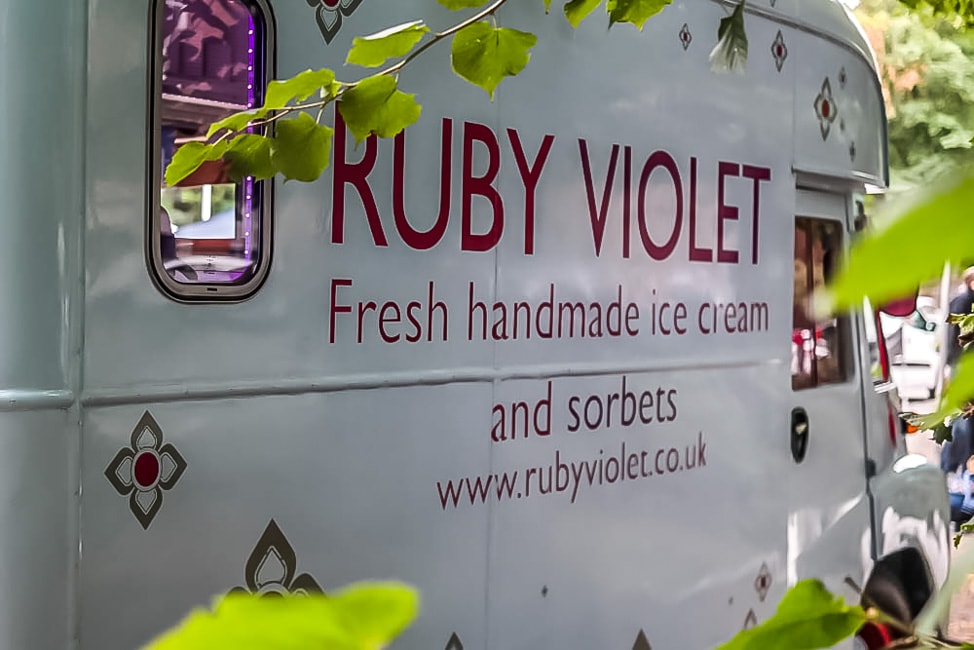 There you have it. Just in time for summer, a short and sweet round-up of the best ice cream in London. The summer in the UK is brief but beautiful and I am in the camp that it must be embraced fully.
Hopefully you'll join me in seeking out some of the city's best this summer!