The first time we ever did something expressly unconventional was when we moved to New York City.
As early 30-somethings, our abrupt move from tranquil Portland, Maine to the frenetic energy of NYC startled many of our nearest and dearest. New York City is a dynamic place to live, and for many people, it is the ideal starting point for an adventurous, career-minded 20-something, but not a common destination to relocate to for someone with an established career, home, and a dog in another state. And while Manhattan is a perfectly fine place to raise a family, it is understandable why we got lots of questioning looks when we traded in our three bedroom home with a picket fence in Southern Maine for a high-rise, studio apartment in a concrete jungle.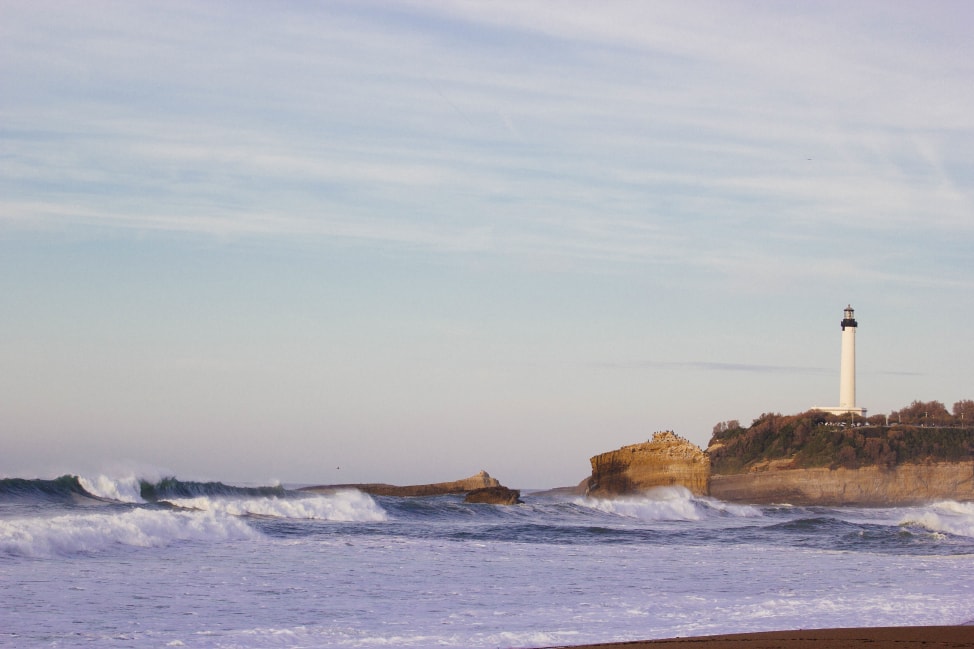 Even now, four years later, I find it hard to distill down exactly what we were thinking, what motivated such a drastic move.
For me, a deep-rooted need for adventure was a big factor. At the same time, ambivalence about having kids meant that 'normal' worries about comfortable housing and school districts just weren't on my radar. I would say out loud when asked that we were heading to the big city for better work opportunities. But in all honesty, it's not like we were lacking in that area – my criticisms about the lack of bustling industry in Maine was a pretty convenient explanation but not the crux the decision.
It could also be that I just crave the new, the bold and the curiously semi-unhinged chess moves that keep life wildly interesting but not all that predictable.
After two years, another curveball, another unconventional move – this time across the pond to London.
This move was unconventional in many ways. Drew left a promising, but NYC-based, restaurant career. We negotiated a package with my employer to make the move more financially bearable, but we frankly had no idea what we were talking about. Googling 'average cost of groceries in London' is not the best gauge for how to afford a London lifestyle, given the notoriously high cost of living and fluctuating exchange rates.
We also weren't sure if Drew would find the new career of his dreams (he would probably say that he hasn't, not yet at least), if we would regret the distance from home, or if our beloved dog would adjust to life in the UK.
The interesting thing around the concept of unconventional living is that there needs to be a convention clearly rooted in the culture from which you are turning away. We are in our mid-30s, married for 9 years, and we don't have kids. That decision thus far has been the one most firmly bucking the conventions of the culture where we grew up and where we now live. I have no idea what people think of our lack of kids – fortunately, most are too polite to tell us – but I'm sure it runs the gamut from envy to frustration to incredulity.
Moving abroad is also unconventional, but in my mind, less so. We now have so many friends and colleagues who don't live in their home countries that it feels like the new normal. But that's because we live in a country where movement between EU countries is easy and accepted. In the States, growing up in middle America, I barely knew anyone who grew up abroad, because the US doesn't make it so easy for that to happen.
We are in the middle of planning our next unconventional move. Our time in the UK will be up this year, and we're narrowing down the options of what to do next.
We don't yet know where the wind will blow us, but I can say for sure that we won't be making the conventional choice to head home. Not yet.
Is it the desire for novelty and adventure that keeps us away? The need to be 'different' no matter the costs? I can't say for sure, but I can describe what it feels like. It feels exciting, to not know where we will be a year from now. It's not scary or anxiety-producing or even sad, as we bid farewell to yet another chapter, this one very dear to us featuring one of the world's best cities and many, many friends.
It's more like anticipation, a child who starts counting down to Christmas on December 1st. Each day the excitement builds a little more, the fantasies and dreams of what will appear under the tree increasingly grand and exotic. I'm flying high on the anticipation of what's to come, the unknowable-ness of it all.
Maybe I am coming to the realization that what is deemed 'unconventional' by most people might just be my conventional.