One benefit of living in a small country is the proximity of everything.  We've said it a thousand times, but short distances remain an exciting perk of life across the pond.  In addition to the hour flight to France, we have also tried to take advantage of short driving distances, and explore more of the UK.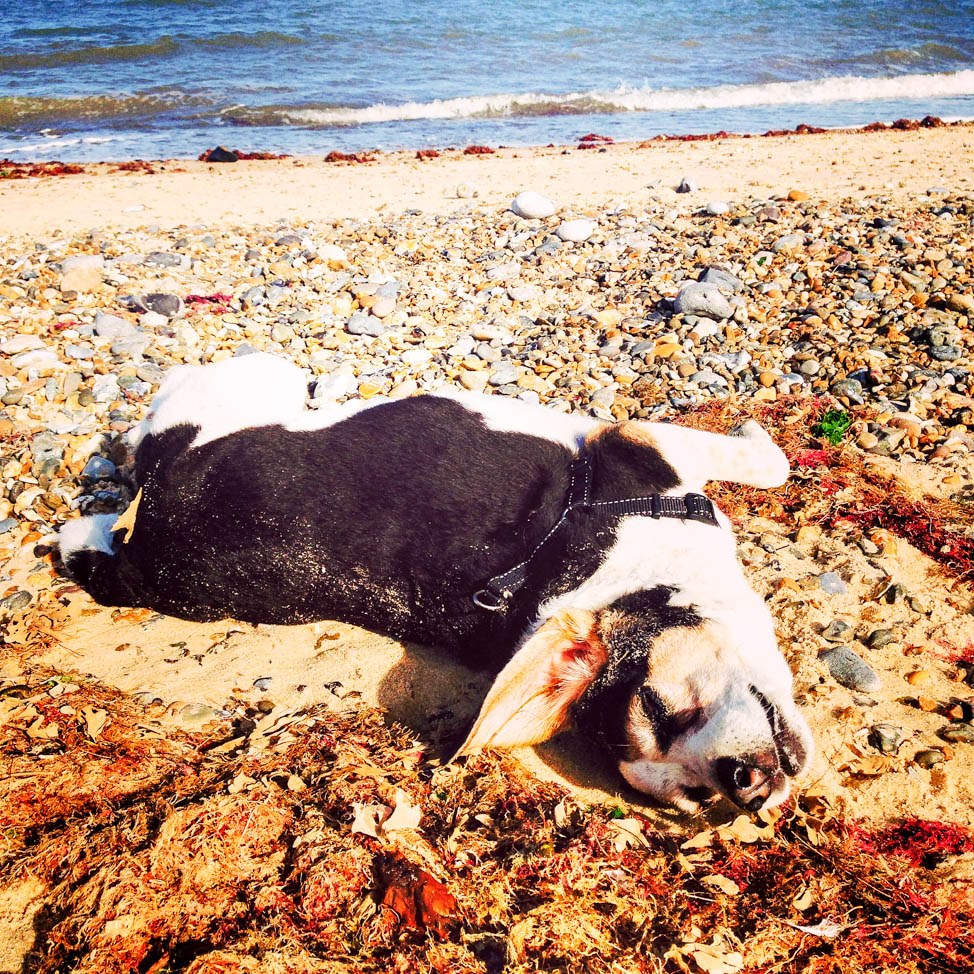 Thanks to its excellent marketing, most American visitors know of one non-London part of England, the Cotswolds.  Sure, it's totally gorgeous and quaint and adorable, but it's just one direction you can drive out of town.  We have also explored South Wales, and last weekend, we drove northeast, to see what the region of East Anglia has to offer. 
Like with most of our UK travels, we took Basil, because he needs a vacation too, from all of the cats and foxes in our 'hood.East Anglia is the eastern little hump of England that sticks out.  There is a north coast, and the vast majority of the region is on the eastern shore.  The main city is Norwich (about an hour from the water, depending how you drive).  Unlike the rolling hills of the Cotswolds, East Anglia is a vast marshland.
In the pockets we explored, there would be the town at the coast, then nearly a mile of marsh before the surprisingly sandy barren beach.  The marsh is home to tons of wildlife (my birding brother in law would have a field day), and because this is the UK, there is a vast network of walking trails and paths that are fastidiously maintained for amateur explorers.  Fortunately, because marshland is no good for building stuff, there are no McMansions littering the coast or spoiling the horizon.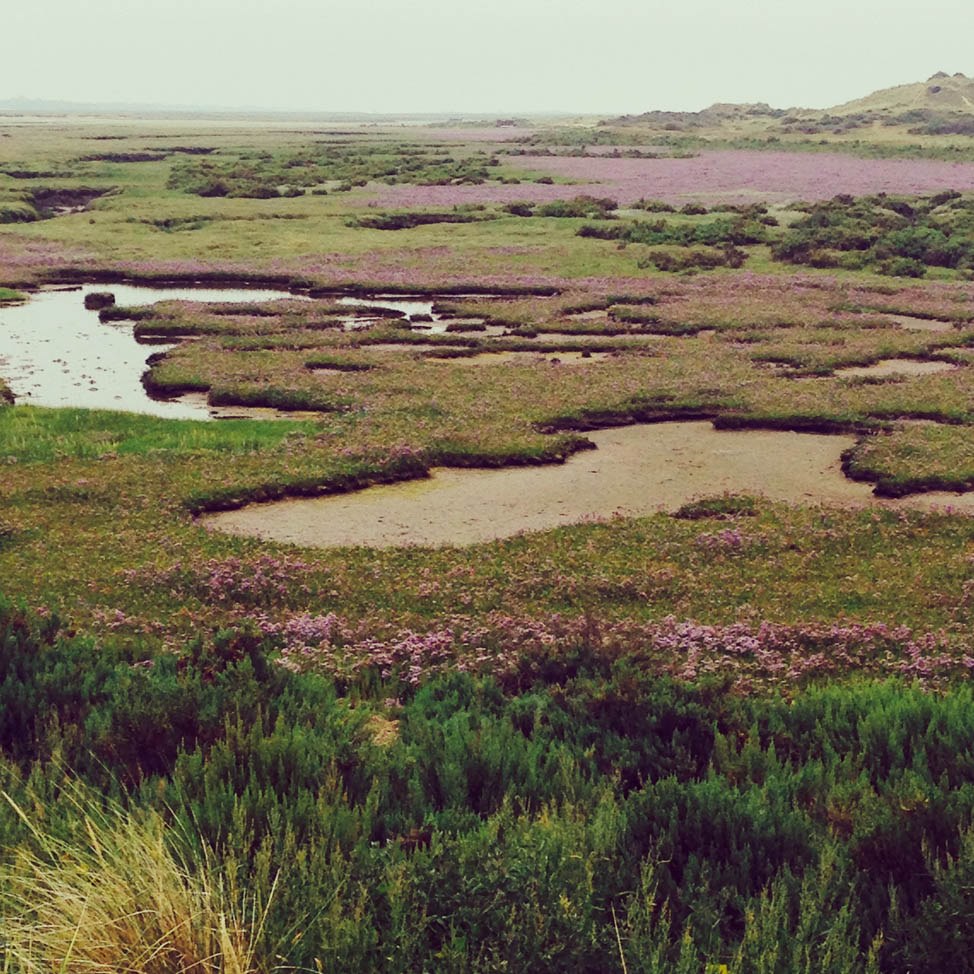 One day, we did a 4.5 mile loop in an area called the Broads, about 15 miles southwest from our homebase of Great Yarmouth.  We walked along a canal, bushwacked our way through some overgrown wildflowers, skirted around a working cattle farm (the most healthy and beautiful cows I've seen in ages), and then backtracked on a mostly deserted country road. 
Another day, we drove to the picturesque town of Burnham Market, a recommendation from another guest at our B&B.  As he put it, 'You Americans won't mind the 90 minute drive each way.'  He was right.  We took another lovely walk across a vast marsh (the path was raised nearly 10 feet above the marshes) to a ridiculous sand dune stretch and beach.  The tide was way out, probably a quarter mile from the dune to the water. 
Basil had a field day, just running on the sand.  At one point, two girls came galloping by on horses and Basil took after them running, his beagle instincts turning on full throttle.  I think he thought it was time to hunt.
We randomly picked the small coastal town of Great Yarmouth as our base for the weekend, because we found a cute B&B that allowed dogs, and because it looked pretty much 'in the middle' of the region.  We were definitely not expecting the beach front boardwalk (called a promenade here) with tons of carnival games, a sad looking merry-go-round, bumper cars and arcades.  Drew said it reminded him of summers at the Jersey Shore. 
We ate fish and chips at a picnic table, played a few games and mostly watched all of the interesting characters that have made Great Yarmouth a summer destination for 30 years, even though it's decidedly past its prime.  If we come to the area again, it might make more sense to stay in Norwich, because most regional motorways go in and out of Norwich, so as we drove around, we found ourselves backtracking to Norwich only to turn north or south, as the case may be.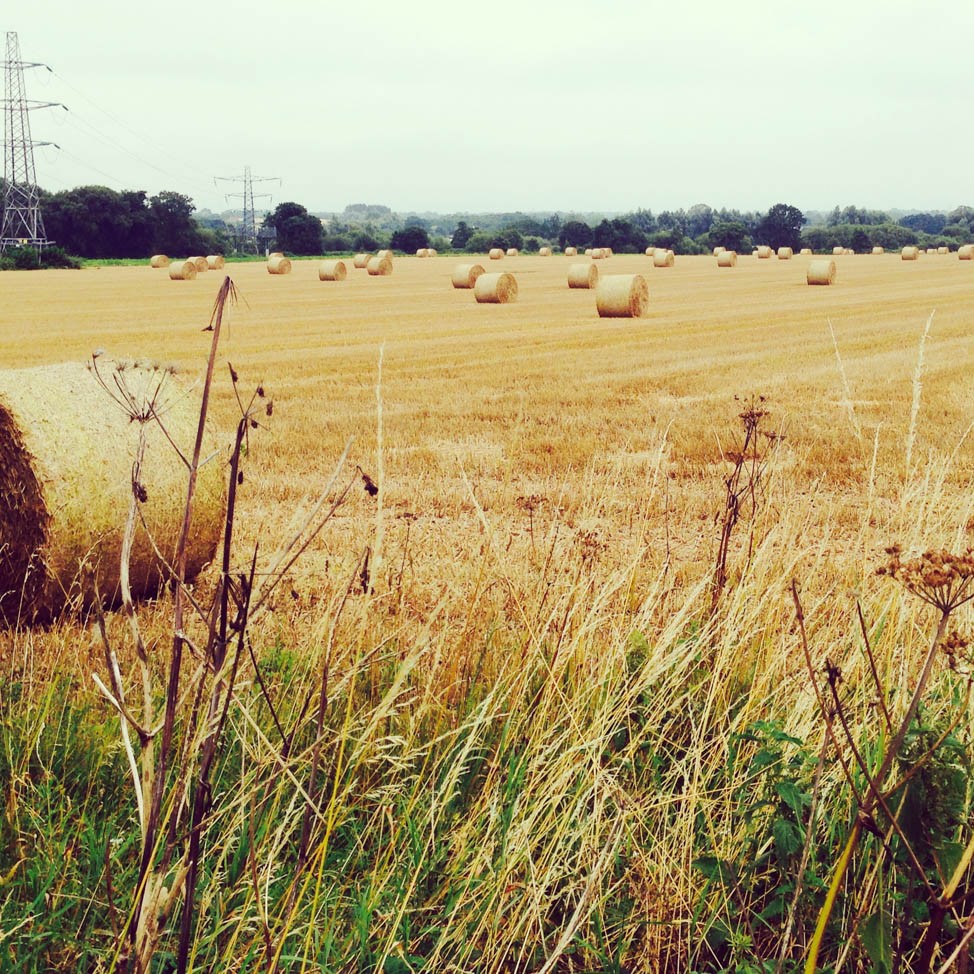 We've really enjoyed exploring small pieces of England thus far.  The walkways are seriously amazing.  Look how well they are  maintained (see above, pristine bridge)!  It's great that in and around our explorations of Europe, England is nice and compact and we're just itching to explore more.