If you had $150 and only one day in your home city, what would you do?
This challenge was presented to us from Travelex, the foreign currency exchange specialists. With such a generous budget, the options seemed endless. Especially in a city like London, determining our itinerary proved difficult. Do we do touristy things that we often overlook, or swing by some of our favorite haunts, or search out something new and exciting on the London scene?
Since we are not good at making such judgements, we picked all three options, combining them into one gem of a day in London.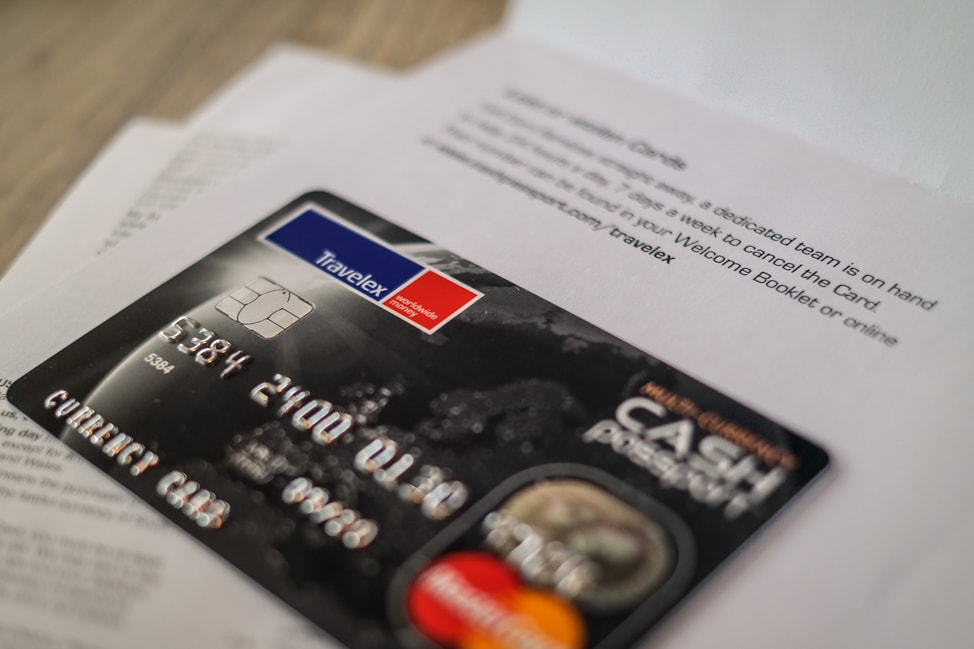 Our day began in Russell Square, at a Travelex branch. We picked up our Currency Card, loaded with $150 worth of British pounds (about £104). With the sun shining, we decided to walk and enjoy a rare break from cloudiness, as we headed towards our lunch destination.
We were both craving a burger, and as luck would have it, we passed a branch of Honest Burgers on our walk. With a handful of locations around London, they do some of the best burgers in town. Plus, they offer gluten-free buns for me, and all of the sides are naturally gluten-free.
Our cheeseburgers hit the spot, and the onion rings and crispy rosemary chips certainly didn't hurt! The burgers were perfect, with just the right amount of pink (burgers are so often grossly overcooked in the UK). Service was quick and efficient, which means we did not have to rush to our next destination, the theatre.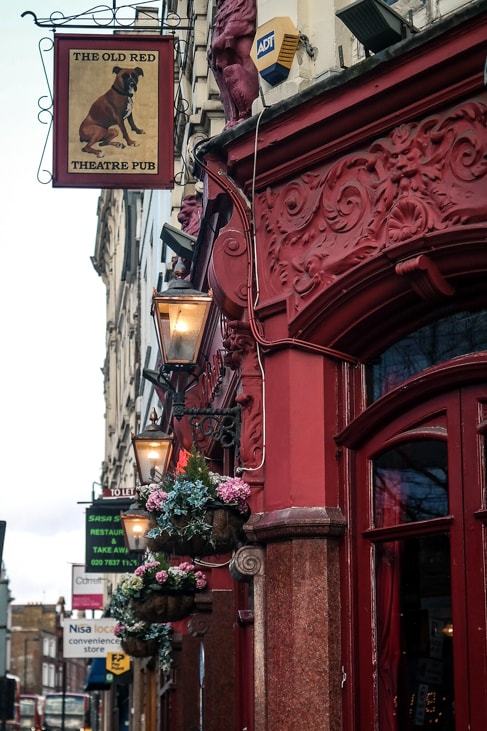 One of the quirky features of our home borough of Islington is its pub theaters. Found only in Islington, these institutions operate as a traditional pub on the ground floor, but have an upstairs room and small stage area, with snug seating for around 30 theatre-goers. The Old Red Lion is one of the best and oldest pub theatres. Only in the UK can you grab a pint and a quality theatre performance in one space!
We took in a fun and bizarre performance of Botallock O'Clock, a play based on the word and works of abstract artist Roger Hilton. There was a surprise scene involving a dance number with a man dressed in a bear costume. No joke.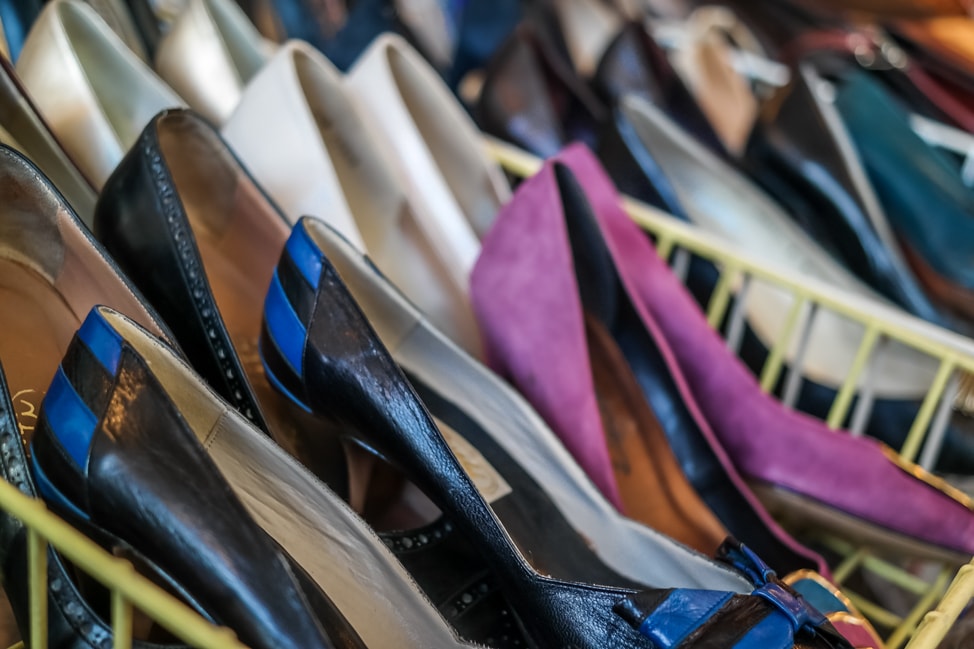 We determined that retail therapy was in order, but not wanting to blow our budget, we hit used/vintage clothing store,  FARA Charity Shop around the corner from the Old Red Lion. They had some great deals and surprisingly high-quality items, so I picked up a casual blazer from Zara for only £5. Not bad. I begged Julie to buy this fake fur coat, but she decided it was not worth the £15 investment.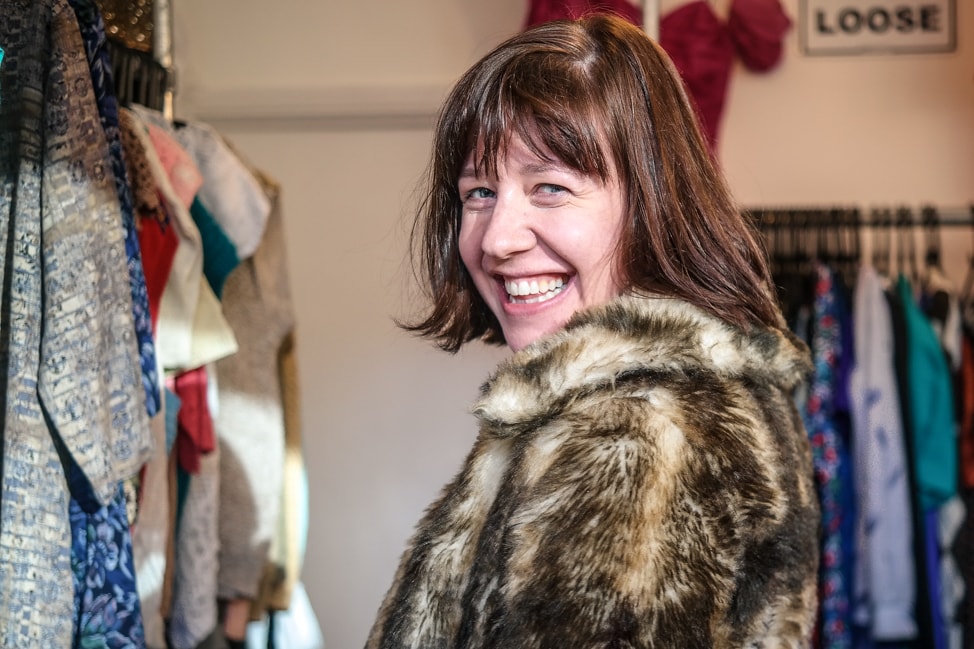 With shopping on the mind, we decided to get a little touristy and walk around Covent Garden, an outdoor mall that is teeming with all kinds of stores. There are some stellar boutiques off of the main square, so we spent some time window shopping, and trying to squeeze through the hordes of shoppers in the covered market in Covent Garden.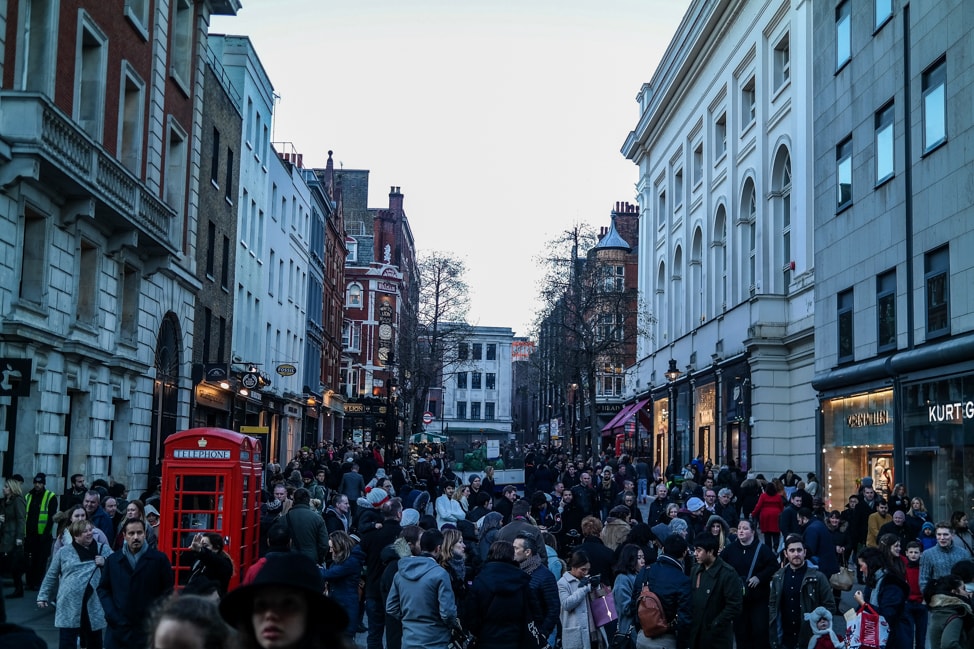 Our tolerance for shopping has a short fuse, so after a while, we figured we deserved a pint. Luckily, in a otherwise touristy area, Covent Garden has one of my favorite pubs in London: Lamb and Flag.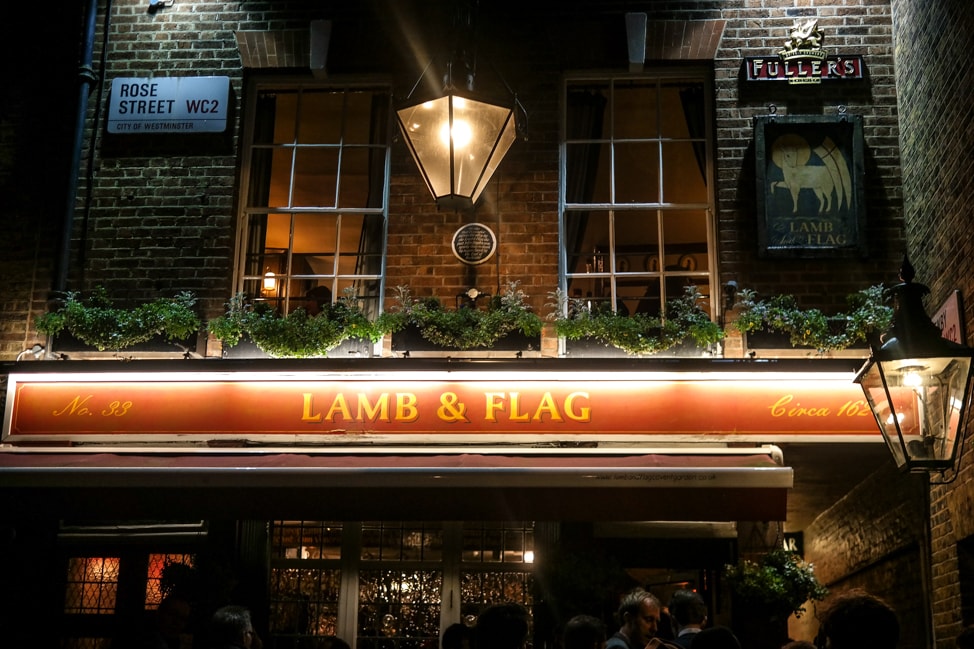 Tucked down a small alley, it is everything you want in a British pub. It has history (one of Charles Dickens' favorite watering holes and once known for bare-knuckle boxing) and has done little to modernize. Dark wood, low ceilings, very little seating on the ground floor, and plenty of beers on cask. Plus, when the weather is nice, the front windows open up and customers spill out onto the cobblestone lane to enjoy their pints in the fresh air.
A pint here put us in a good mood, giving us a well-deserved break and restoring our energy for our next venture…more eating!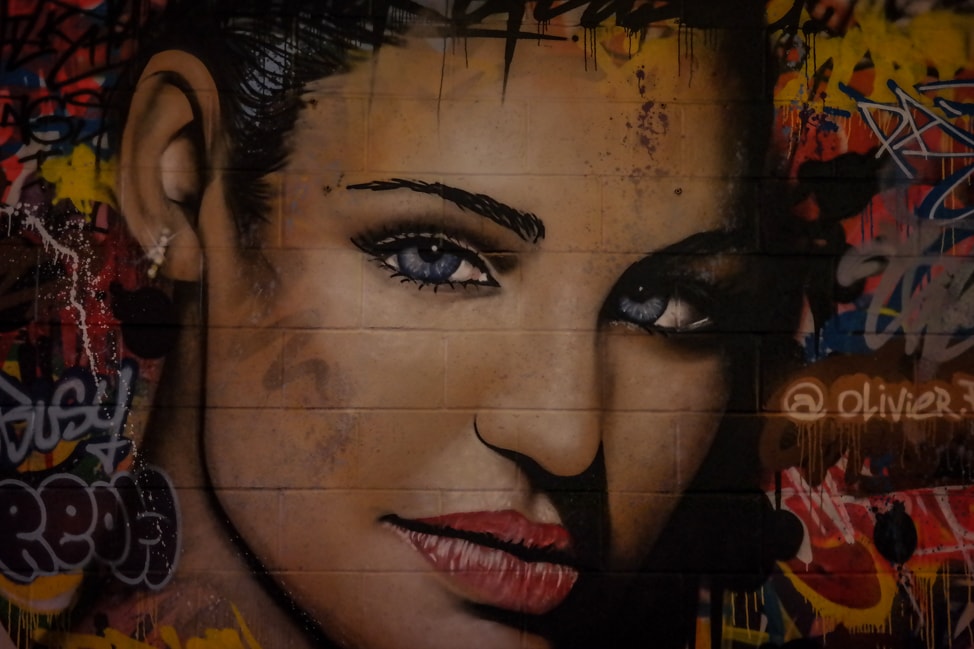 We lucked out timing-wise with the opening of the newest location of London street food destination Street Feast. Their latest addition, Hawker House, occupies an entire abandoned warehouse near Canada Water Underground station, on the south side of the Thames in southeast London. This was where all the cool kids go apparently, and we happily tried to fit in.
The warehouse was packed with 14 street food vendors and 9 bars. That's right, 9 bars in one space. The walls are adorned with street art, and industrial heaters blast warm air, ensuring that the room is toasty and comfortable. There is a wide range of food options, from burgers at Chuck Burger to fried chicken at Mother Clucker. We made a few loops around before grabbing some wine and a table at Street Vin wine bar. We took turns heading to find food, sampling a handful of items along the way.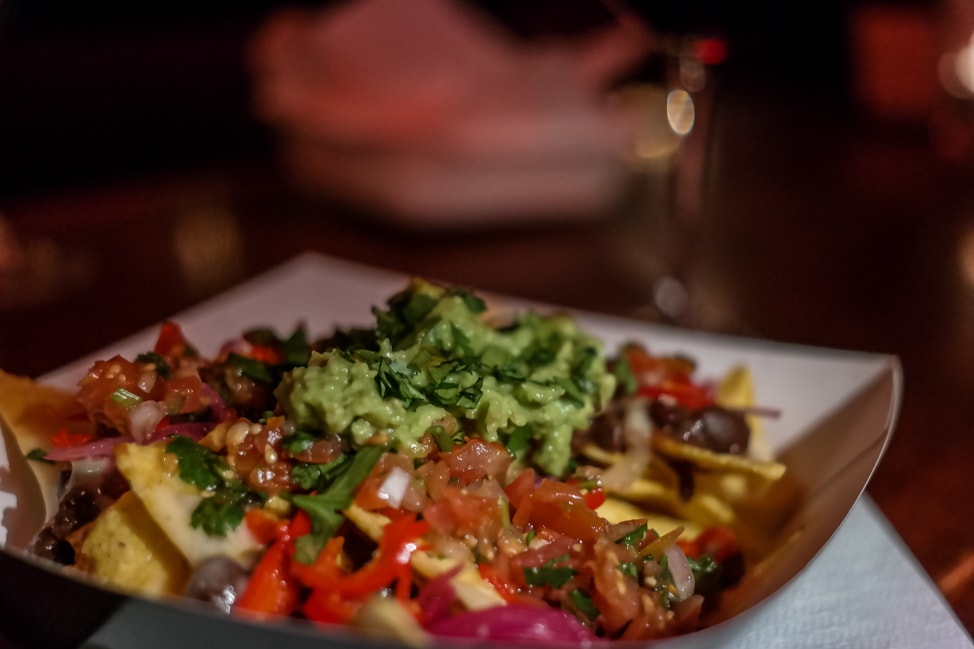 Julie has always been a fan of Yum Bun, purveyors of steamed Chinese buns stuffed with braised pork belly and hoisin sauce. I devoured some vegan (yes, vegan) nachos from Club Mexicana, topped with guacamole, salsa and pickled chiles. Not a bad selection of appetizers to begin the evening.
We decided we wanted something more substantial, so Julie stood in the queue for mouthwatering steak from Meat Hook, who specialize in high-quality, rare-breed British beef. The steak was served perfectly medium-rare, over super crispy chips, topped with a spicy, Argentinean chimichurri sauce. We ate it so quickly, there was nothing left but the empty plate to photo.
Moral of the story? The best steak frites ever are found in a street food stall in a warehouse in southeast London. Go figure.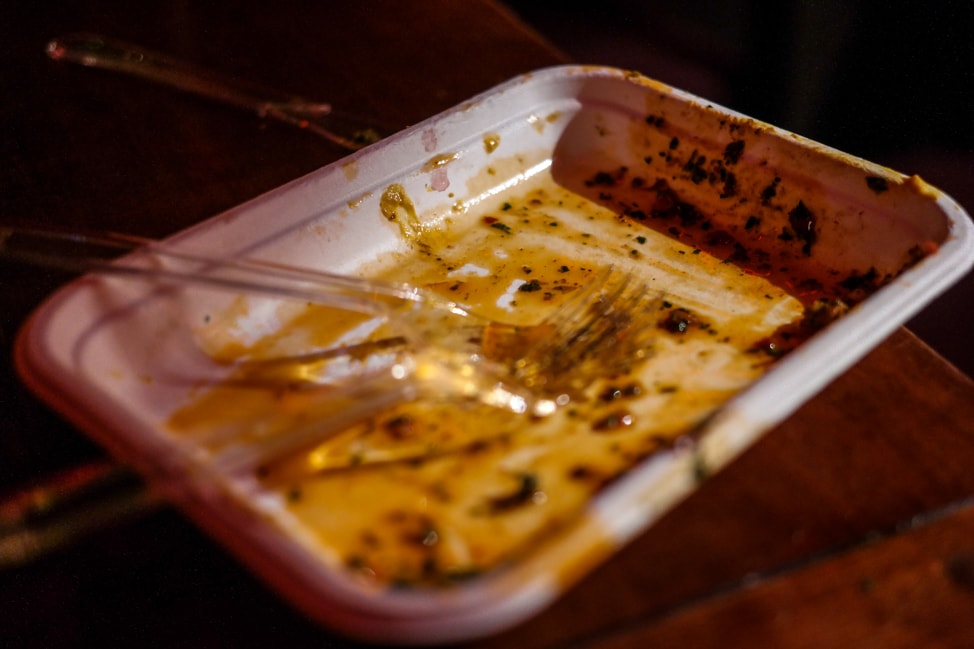 We had to conclude with something sweet, so we ordered a mango sorbet with chunks of rum raisin cake and saffron sauce from Chin Chin Labs, who makes their ice cream and sorbets TO ORDER! They use liquid nitrogen to make smooth and creamy concoctions in a matter of a few seconds. If you are expecting boring ice cream flavors and combinations, look elsewhere. Street food vendors at Hawker House all do things a little differently.
As we began our journey home, we reflected on our day with a sense of accomplishment. We had been in north, central and southeast London, ate burgers, shopped for vintage clothes, saw a play, hit up a pub, and concluded with some food and nightlife at Hawker House. Not a bad way to spend a day, that's for sure.
How did we do with our budget? Well, we spent almost exactly $150 (£104), including all food, drink, and transportation. The Travelex Currency Card was perfect, fitted with chip-and-pin, allowing us to pay by card when possible, or take out money from cash machines for the cash-only Hawker House. It was a fun way to spend a lovely Saturday in London, especially with an ample budget in such an expensive city. But now we need a nap!
What would you do with $150 in your home city? Share your thoughts below!
Thank you to Travelex for including us in their challenge and providing us with the $150 Currency Card.