Our shit is everywhere.
We have been dismantling our house for over a month. Piece by piece, items have been sorted, donated, sold, gifted. Our picnic blanket has found a home with friends. Countless empty picture frames are with Oxfam. Gently used travel guides are sitting on the shelves of a neighborhood charity shop. Unmatched socks have found their way to the trash. It is slow. Painstakingly so.
And yet, the end is barrelling towards us, a train that can't be stopped. I am reminded of the truth: the days are long, but the years are short.
Never does the saying feel as true as when a massive life chapter is closing, a new one opening. Each day stretches out. What progress can we make today? What small task can we complete from the mountain of remaining tasks?
The house-emptying is such an endless and thankless job that we fear it may never end. Work trudges on, meetings and clients and commutes. But then, boom, it's Friday again. And Friday again. And another Friday has come. We have five Fridays left. Four. Three. Train barrelling. Can't stop, won't stop.
If we were just moving house, it would be one thing. We've done it before. It's a pain in the ass, but ultimately it's point A to point B. Change a few addresses, hire a truck, pick stuff up in one place, put it down in the next.
But this time, we're not JUST moving.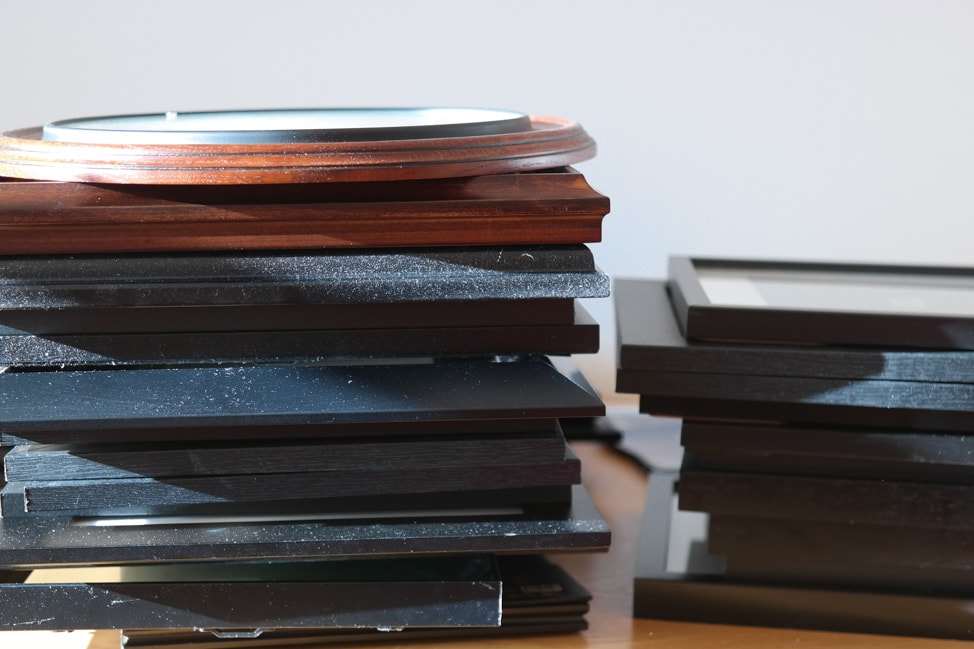 We're wrapping up a life in one country, moving stuff overseas into a second limbo country, trying to sort out a new job in a new third country, planning a two month European road trip, organizing a further two months on the road in the US, and trying to be present enough to enjoy these last moments in London at the same time. Oh, and we're taking a week-long vacation to the US in a few days, so our timelines, which were already disconcertingly tight, are now laughable.
Our dining room table is still cluttered with items yet to be donated and stacks of paperwork from our moving country still in need of completion. Unlike a 'normal' relocation, moving countries means pages upon pages of forms. No just throwing things into a box, labeling it 'kitchen' and moving on to the next pile. All of our clothes are stacked on our guest room bed, ready to be added to our moving inventory, which requires us to list each individual piece of clothing we are shipping and it's approximate value for insurance purposes.
Moving is hard enough. Moving countries while trying to coordinate two road trips and secure a job: that's near impossible.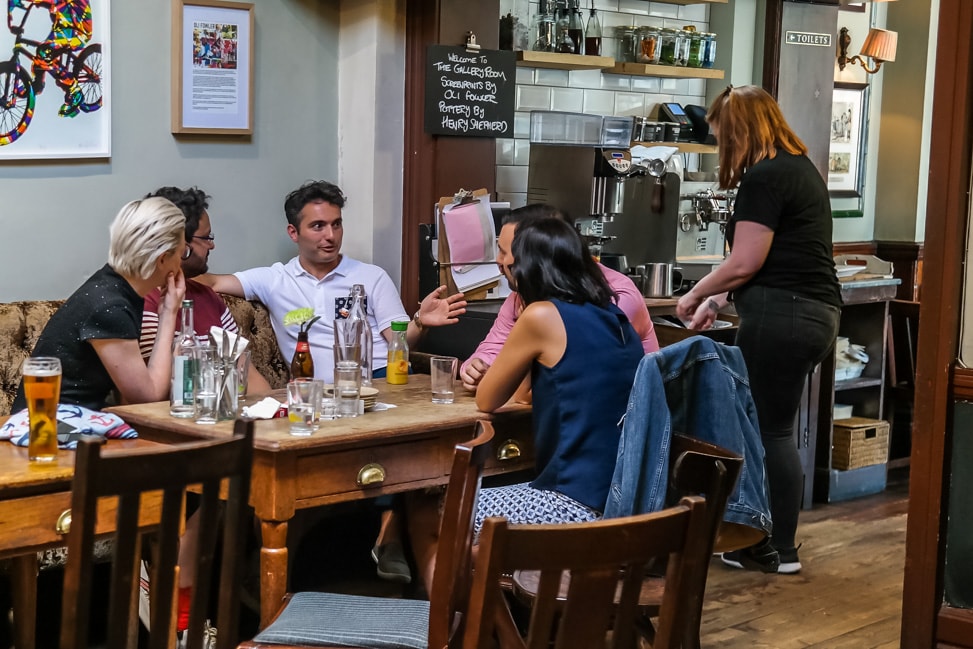 The going away party we started to plan months ago was over the weekend. When we conceived of it, saying goodbye was ages away. Not even a flicker on the horizon. August? So far in advance we might as well have said five years from now. But 2pm on the 13th of August arrived, as it always does. We parked ourselves at the local pub and welcomed friends, new and old, to mingle, eat, drink and say goodbye. Or, optimistically, see you later.
We fielded so many questions about what we're doing and if we're crazy or maybe lucky or maybe adventurous, or maybe crazy after all. In the middle of the party we realized that some friends were in dire need of a good vacuum cleaner, so we walked home to grab ours that was in the donation pile.
We left the evening full of love and contentment and down a Hoover.
Our big kitchen donation day is tomorrow. We will load up a car and drive out to Reading where we will meet newly arrived friends from the US who left the States without their kitchen paraphernalia and need to begin the process of creating a home across the pond. It's kind of poetic when I think about it. We're all on our own journeys, but the stuff that anchors us all to it flows to great new people as needed.
This whole process of being an expat reminds me so distinctly of being in college. We arrived in a new place, uprooted and maybe flailing around a little for something to cling to. Over the years, friends moved in and friends moved out, the system graduating them to 'real life.' Expats are by definition, a temporary fixture in a place. The lifespan varies but we're all destined to move out at some point.
Over three years, we've been left by several close friends, as they've started their new chapters. And now, it's our turn.
When we land, wherever that may be, we will inherit from others. We will meet new friends of friends, who will welcome us into the ever-evolving expat community. We will acquire the detritus that others are sloughing off as they move on.
In and out. Arrival and departure. Acquire and discard.
For now, in this moment, I am eager for this weekend. I am counting down the days until we get to indulge in our American life. And in the next breath I try to slow my racing thoughts. Enjoy the stillness.
The peace in the cracks of the to-do list. The spaces between the piles of our shit, which is everywhere.
Have you ever dealt with moving countries? Share your thoughts below!