I love beer. Or should I say loved beer. A hoppy IPA, an easy drinking lager or, my favorite, a super sour Lambic from Belgium. It was my go to drink of choice. Living in the UK, with the prevalence of pubs and its ever growing craft beer scene, it has been fun to explore classic, room temperature English ales as well as new, experimental brews from upstart breweries.
But no more. My new gluten free life means no more beer. Yes, there are some gluten free beers on the market that can satisfy a dire beer craving. Unfortunately though, they tend to taste like watered-down Budweiser, so an everyday drink they are not. For me, the new reality is cider, a beverage which I had consumed little of prior to my gluten related issues.
Now, cider is my jam.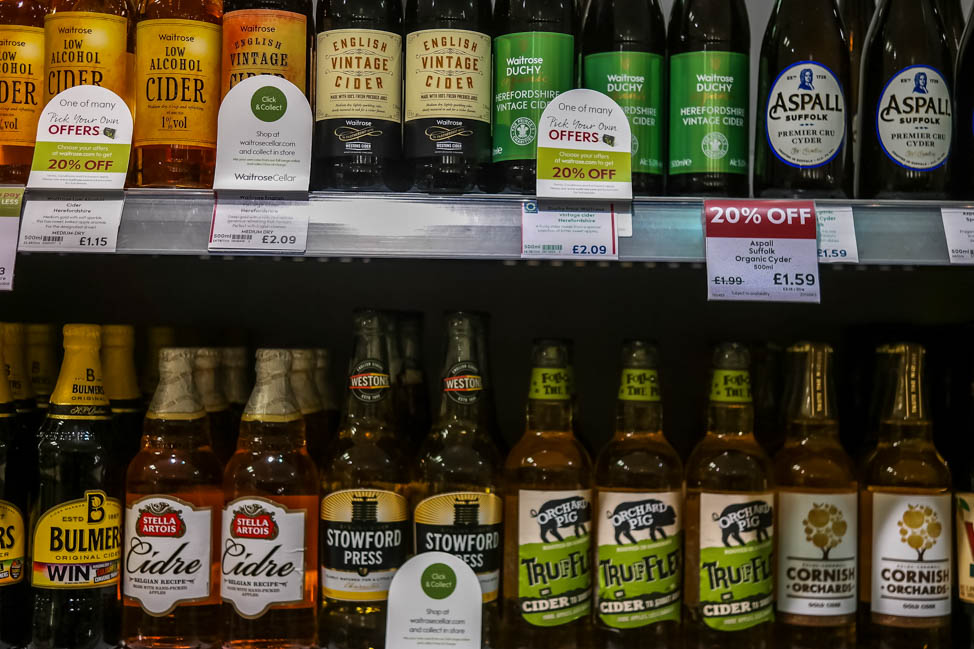 Cider is made not from your everyday eating apples, but from a specific variety, called, wait for it, cider apples. Get the name now? The cider apple is incredibly sour, and not good for eating, so you do not see them on the shelves at your local market. Luckily, they contain just enough sugar to be fermentable into an alcoholic beverage.
Give a man an apple, he will eat it. Give a man a sour, inedible apple, and he will find a way to turn it into alcohol.
The UK is the most cider obsessed place I've seen, outside of maybe a few pockets of Basque country in Spain and the Normandy coast in France, where families have been making high quality (and very expensive) cider for centuries. The Brits consume more cider per capita of any country in the world. I have yet to go to a pub without at least one cider available on draft and at least a handful by the bottle. You can even buy it in 2 Liter bottles, which is either awesome or disturbing. I'm not really sure.
Unlike many ciders in the US, where cider seem to marketed to underage teenagers and pack a major sugar punch, most ciders in the UK skew towards the drier side of the spectrum. I personally love dry, almost sour style ciders, the kind that makes Julie's face pucker when she samples them. I find them to be more complex flavor-wise, something I appreciate.
The drier style (when made by high quality producers) tend to have a more pure apple flavor and may be unfiltered, making the cider cloudy. Be warned though, as some creep over the 7% alcohol mark, creating a potentially tough morning after a night of drinking cider. Trust me, I know from personal experience.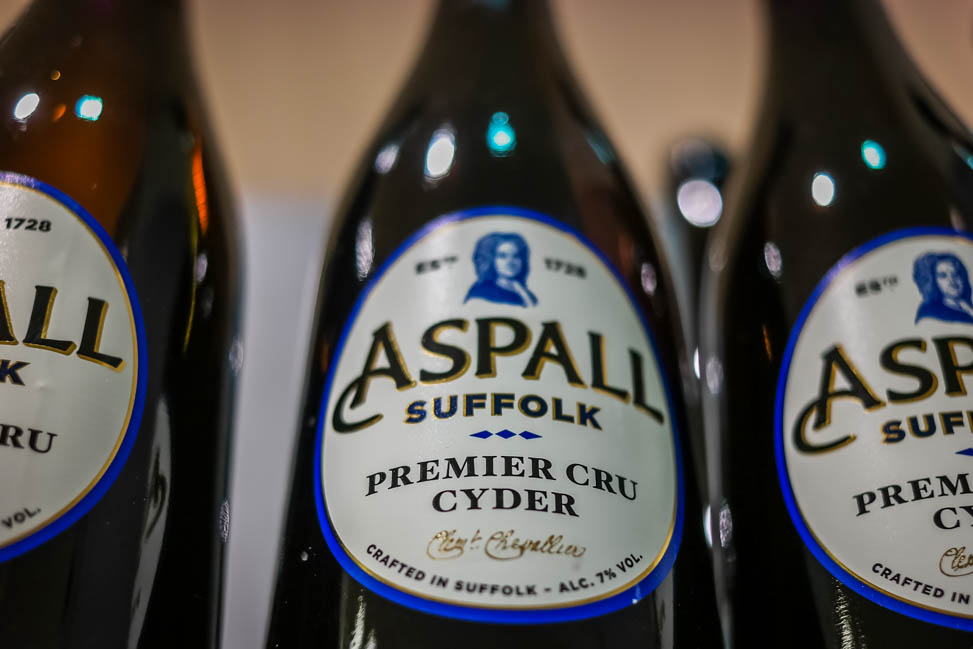 For drier styles that are widely available in many pubs or bars, I enjoy Aspall, Weston and Symonds (pronounced Sim-ens for some reason). There are loads of small production cider, especially from the West Country, but they are harder to find. For easy access, these three are my favorites. The oak-aged Weston cider, at 8.2% abv, is especially delicious and also widely available by the bottle at corner stores (or off-licenses as they are called in the UK).
The off-license around the corner from our flat carries it, and they now open it for me at the register, so I can drink some on the walk back to our flat. Now that is customer service!
The three major brands, Strongbow, Magners and Bulmers are medium dry, but certainly not sweet. You can find at least one of them in every bar or pub. Seriously, I have yet to see a place that does not offer one of these by the bottle or on draft. All three are perfectly fine, but given their industrial-level production techniques, they have less flavor than the more traditional, drier styles. They are my last resort options, if a place has limited choices.
After tasting many ciders in the last six months, I know that sweet cider and other non-apple based cider are not to my liking. While Bulmers is okay, I do not care for Bulmers Pear, a popular beverage (sometimes labeled as Perry). There really is not a sour, cider apple version of a pear, so most pear cider will just be sweeter my nature.
In addition, there are a few brands that make crazy fruit flavor concoctions, notably Rekorderlig and Kopparberg, both imports from Sweden, as well as New Zealand's Old Mout Cider. If you like cider mixed with mango, strawberry, passionfruit or wild berry, then these are you best bets. They are definitely sweet and much lower in alcohol, closer to 3%.
I have learned to love cider. Before my celiac diagnosis, my experience was limited to a few terrible nights when I was in high school and had insanely low standards. Being in a country like the UK that not only enjoys cider but has a tradition for quality production, has made the transition easier. Non-beer alternatives are available in every bar, so it is easy to find something to drink that I actually enjoy. I still miss beer, I'm learning to work around it.
I can take joy in cracking a dry cider and enjoying a truly tasty beverage.