In my mind, people on a beach vacation look something like this. Arrive at the beach late morning, as the sun is hitting its peak. Spend some time swimming, floating, , and lazily relaxing in the gorgeous ocean. Come back to shore to a perfect large, sand-free beach towel and well-packed beach bag. Eat snacks, read, talk, sleep. Rotate from front to back to maintain equal sun coverage. Return to the water to cool off. Repeat. Six (or more) hours later, leave the beach tan and tired, and eager for another day of the same.
Here's my version of our beach visits on our recent trip to the Seychelles
Stumble down the massive hill to the beach as the sun is hitting its peak. Forget sunglasses. Oops. Hill is too steep to retrieve anything at this point. Slather on the 50+ sunscreen and hide in the shade, convinced that it needs some time to 'soak in.' Finally prepared, wade into the gorgeous ocean to snorkel with the fish. Inevitably have issues with flippers that are too small, goggles that leak just a bit, and the inevitable choking on salt water through the snorkel every few minutes.
After thirty minutes of actual snorkelling, stumble out of the water to laze on dry land. In the shade. The sun in the Seychelles is no joke and I'm so fair skinned that sunburn is a major concern. Forgot snacks. Getting hungry. Try to read, but the sun is in my sunglasses-less eyes. Put on a T-shirt to protect from sun, and pick at the layer of dry salt on my skin. Layer an extra towel over my sun-exposed legs. After 90 minutes of total beach time, shake towels and clothing free from excess sand, inevitably spreading it everywhere. My swimsuit is literally full of sand. Haul ourselves back up the massive hill to the villa. Swim in the pool.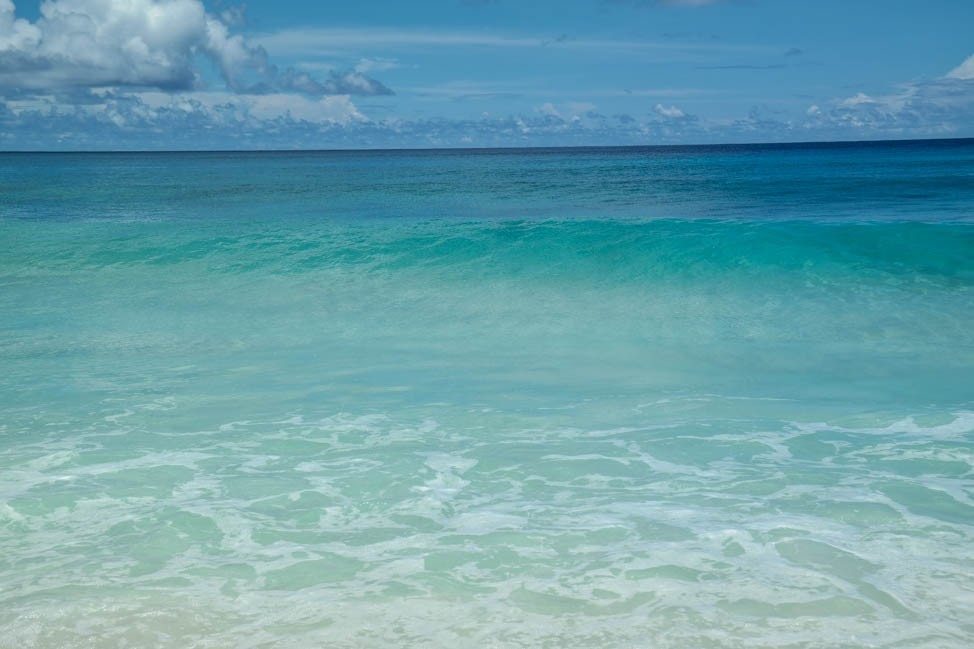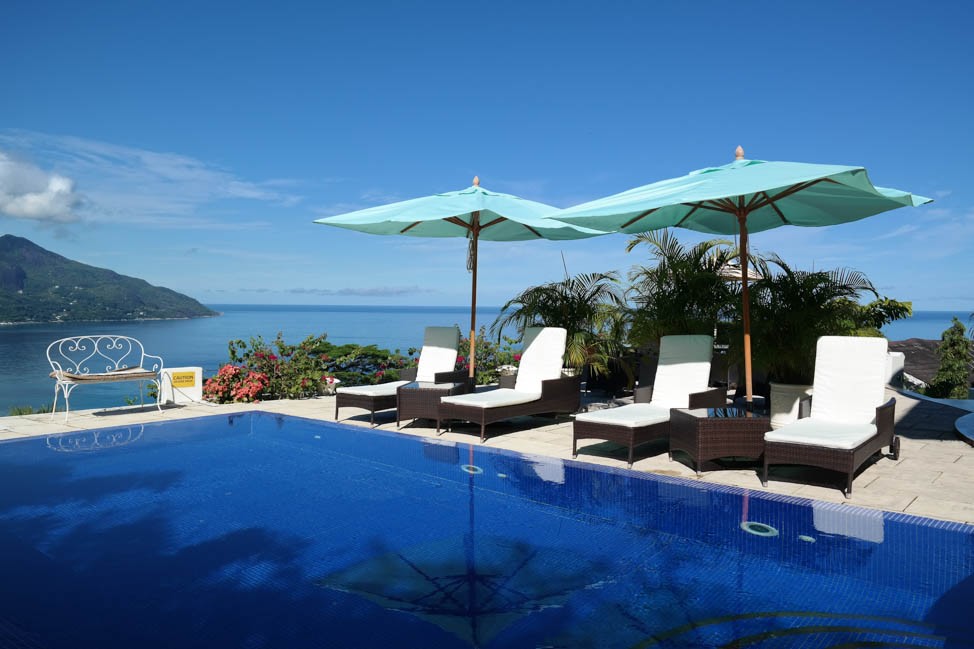 Yeah, we're not great at the beach.
Fortunately for us, in addition to an overdose of beach time, we also had a beautiful home base in Petit Amor Villa, and access to a rental car. We spent several days exploring Mahe Island (the biggest in the Seychelles) extensively. We went to the market, saw lots of massive turtles, drank cheap local beer, relaxed on the balcony of the villa, played with resident cat Tom, ate our weight in local fish and fresh fruit, and watched sunsets.  It was a luxurious retreat from the UK and a few days of respite from an otherwise busy life.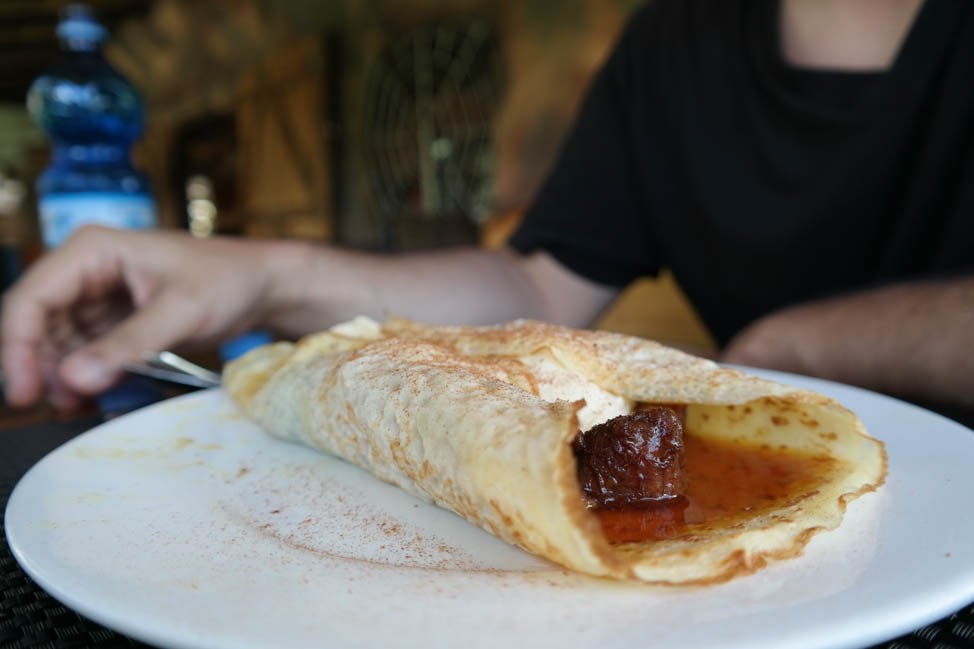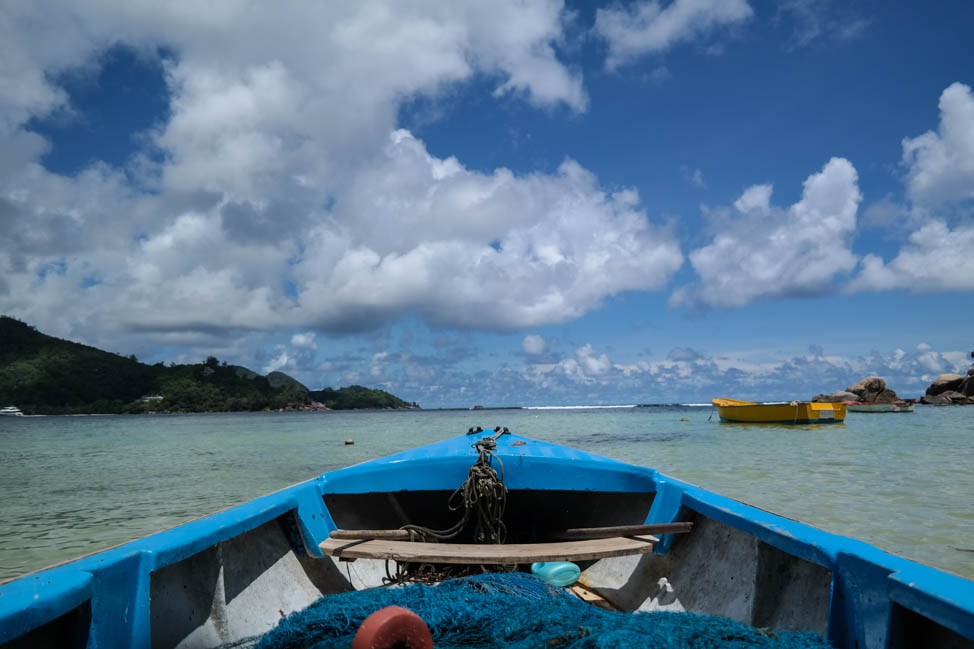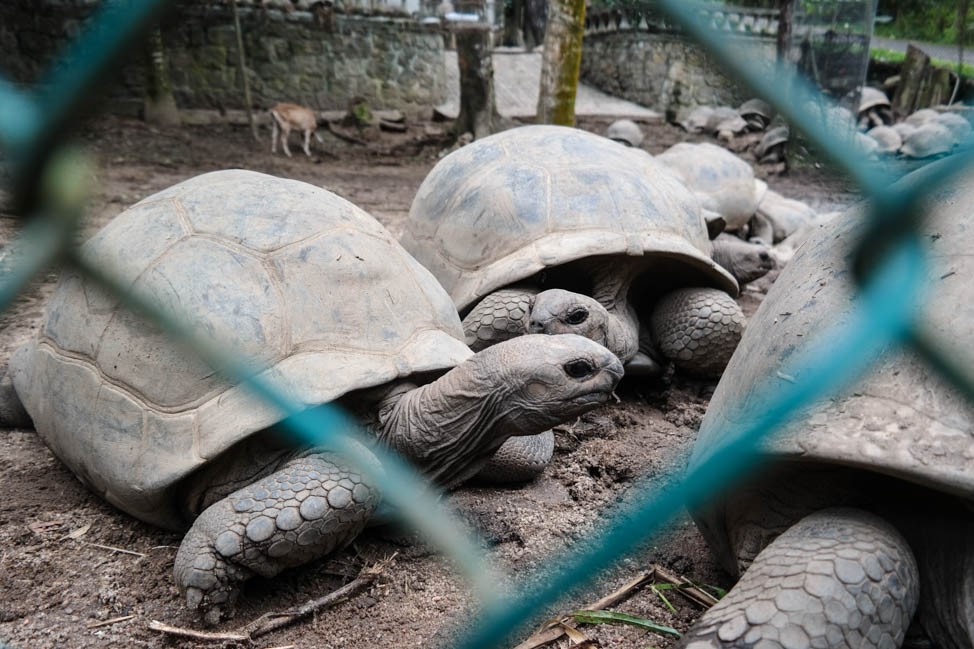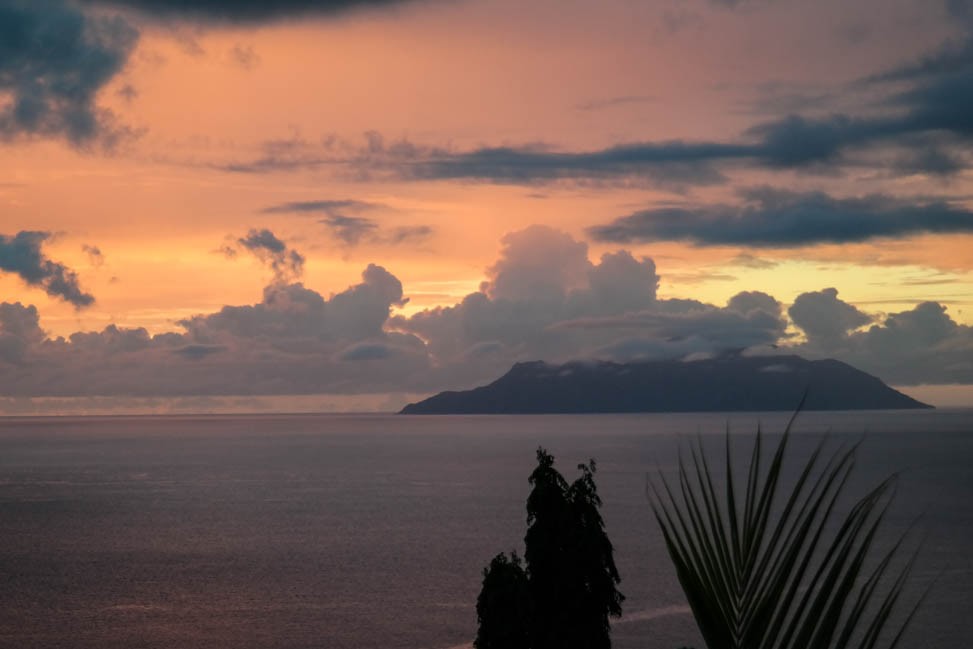 We're still shaking sand out of our clothes.