I was lost. I was battling the crowds, trying to find Vietnam. Was it near Abu Dhabi or India? A passerby flagged me down. "Do you know where Europe is?" I pointed in the correct direction and continued my search for the elusive Vietnam. That's right, I thought, it was closer to Tokyo.
Welcome to the World Travel Market, the travel industry show held this past week in London. Over 50,000 people involved in the travel world, all packed into one convention center.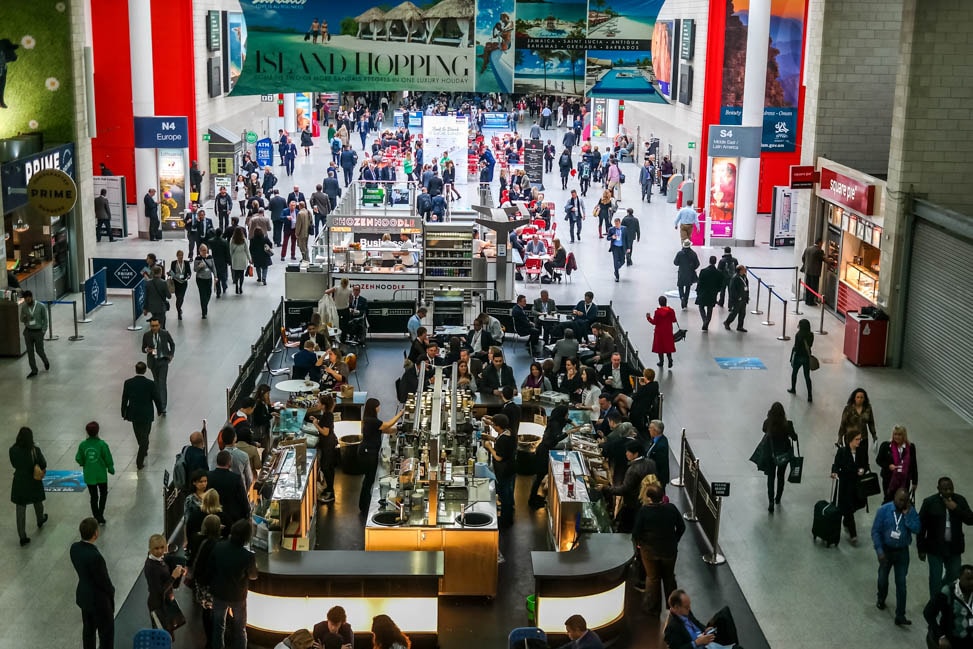 This was my first industry-only event since blogging full-time. I had been to some of the other travel shows around London, but most consisted of individuals looking for a new cruise destination or packaged holiday. Frankly, I had no idea what I was doing as I walked in the doors of the Excel Center, the "press" badge dangling from my neck.
Here we go, I thought, as the vastness of the main hall engulfed me, huge crowds of people swiftly moving around the show floor.
My plan was to attend a few seminars, and I was invited to a press conference held by the Vietnam Ministry of Culture, Sports and Tourism, a group actively looking to entice more media coverage. The variety of offerings was stunning, from airline industry panels to conferences on the newest travel trends. There were even blogging-specific topics, like how to make money and content strategy. There were multiple press conferences, meetings, seminars and panels held each hour, from 10am-5pm for the whole four day event.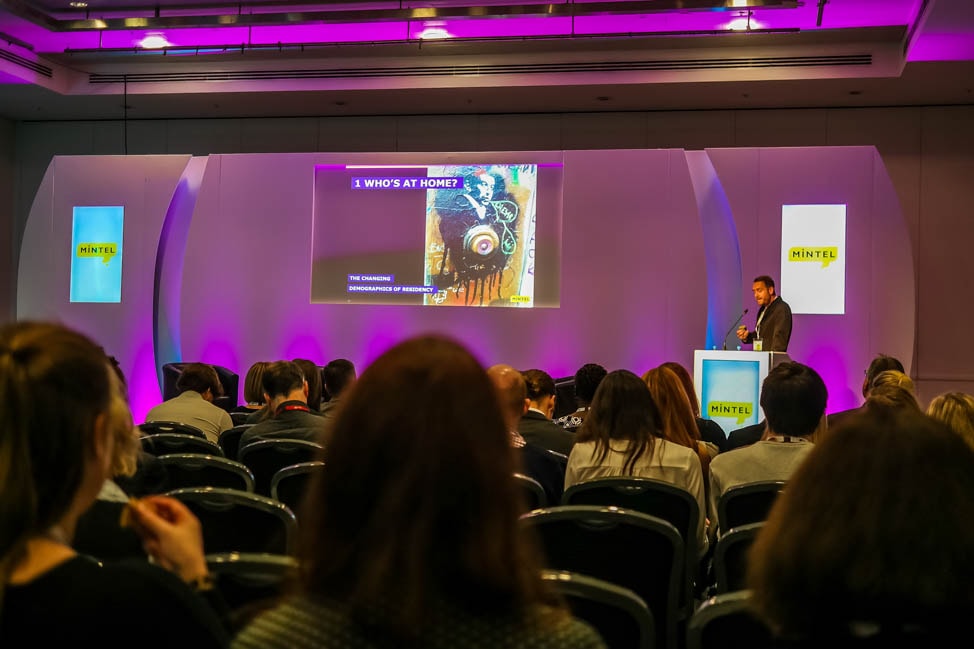 In addition to the events, there were two large halls, full with tourism boards from seemingly every major city and country in the world. The scale of the booths constructed by these associations for the World Travel Market was staggering.
Abu Dhabi-based airline Etihad had full versions of its newest business and first class seats, plus, the above first class "The Residence" on display. I couldn't miss the chance to take a peek at The Residence, complete with living room, private bathroom and dedicated double bed. Since a ticket sells for £12,500 one-way, this show was the closest opportunity I would have to experience the famed airplane 'seat', albeit for just a few, glorious minutes.
While Etihad was impressive, it was nothing compared to Qatar, who won the prize in my mind for most spectacular. Their display was two levels, had about a dozen white leather couches set up for meetings, a conference room, and numerous massive projection screens showing video footage on a loop. They also had a full kitchen, which meant that everyone who met with them was provided with a full mezze platter, with an array of dips and kebabs.
There was even a live falcon. That's right, an actual falcon with a dedicated trainer on hand to showcase it to the crowds. Well played Qatar, well played.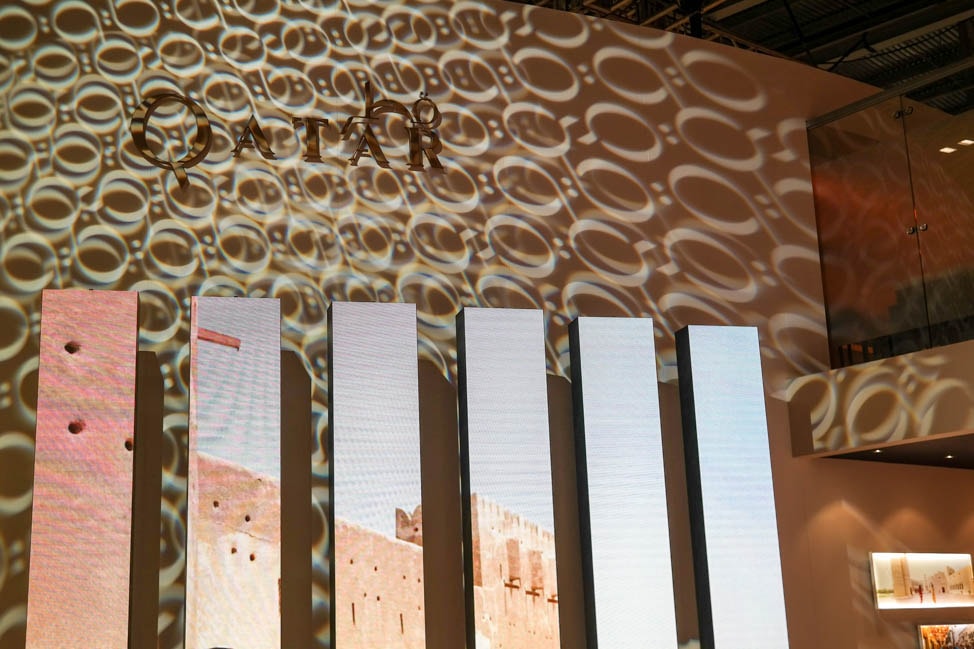 Every display seemed more colorful than the next. Each country had about a dozen representatives from various hotels, resorts and tour organizations, trying to sell their destination to bloggers, media and other tour companies. Deals were being made, contracts being signed.
Meanwhile, I was wandering through the World Travel Market, feeling slightly overwhelmed by the scale and size of the event. Having never attending an exhibition of this scale, I was unsure about how best to chat with tourism borads. I struck up a view conversations with a few different tour companies, and exchanged a lot of business cards.
The one thing I did right was bringing along a boatload of business cards.
Ultimately, I walked away from the show overwhelmed but excited. I learned a lot in a few short days. I learned that making contact during the show is difficult, and that planning meetings with tourism boards in advance, through the online messaging system provided by the World Travel Market website, was essential.
Preparation is king.
I attended some great seminars and panel discussions set up by Traverse, Sky Scanner, Hertz and Mintel, among others. I met up with fellow travel blogger CleverDever on a whim, which was fantastic. It dawned on me that events like World Travel Market are essential for networking with other bloggers, providing an opportunity to meet those who seemingly only exist on social media platforms, exchanging travel tales and tips along the way.
A conversation on Twitter is never as important or impactful as one that occurs face-to-face.
As I emerged from the doors, bound for the train back home on the last day, I felt good about the work we have put into
Drive on the Left
. I may not have had any idea what I was doing when I entered the doors of the World Travel Market, but I realized just how far we have come with our site and the growth of our audience by the time I had left. That we
are
a useful resource for various travel companies. That we shouldn't sell ourselves short.
The one thing I will never forget again: plenty of business cards!
Have you ever attended WTM or any massive conference? What tips to you have for me as I plan for more?