Eight months after moving to Shenzhen and we finally visited the number one tourist attraction in town!
For a city of 13 million, Shenzhen doesn't have a wealth of, ahem, cultural highlights, but this bonkers theme park is reason enough for the city to attract many thousands of tourists a year. Along with the Splendid China Folk Village (pictured below, tiny China!), these two parks are what you will find when you Google 'What to do in Shenzhen.'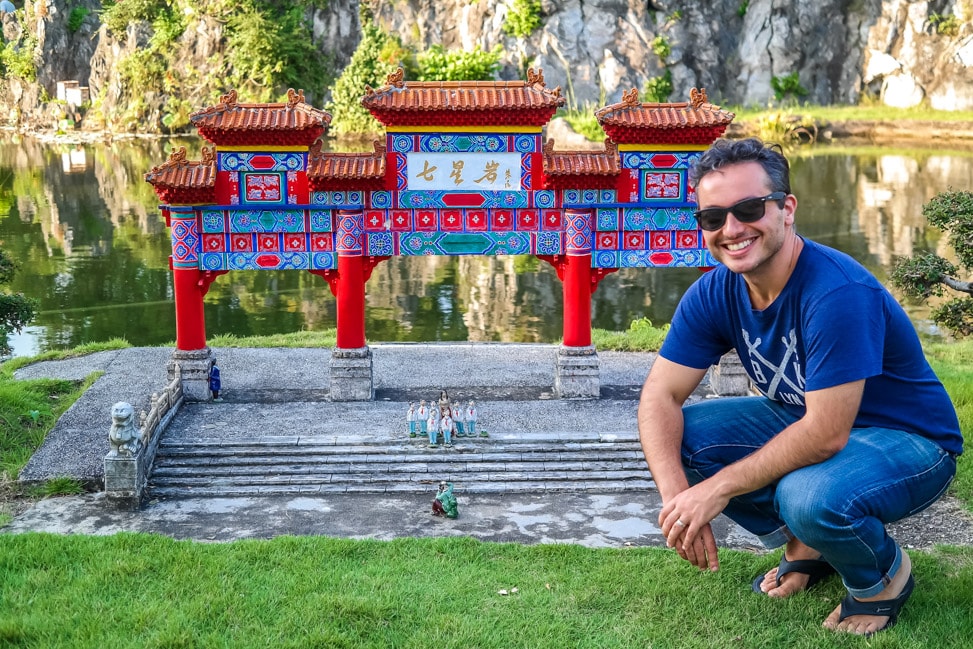 Lest you think that the country is devoted in any way to amusement parks of tiny things, I assure you they seem to be concentrated here. And they're essentially next door to each other.
When you're at the nearby Grange Grill, which soars above the skyline in the Westin hotel, you can look down and see the outlines of various temples and towers, a miniature little world contained in two huge parks. In the photo below, front right corner, you can see a bit of Mount Fuji and lots of pink speckled trees which is the part of the Japan exhibit at Windows of the World. In the back left corner of the photo, you may notice a few traditional-looking rooflines, all of which are part of Splendid China Folk Village.
Those perfectly placed world-themed apartment blocks separate the two attractions. Poetic in a way, no?
I will say, the city is widening its cultural footprint as we speak, with lots of new openings planned. The Design Center, one such opening, is within view of our apartment so we're excited at what the future holds for the city. These two parks were opened in the mid-1990s, practically relics in this city of speedy growth and development.
You really have to get a good look of this place, so join us as tour an oldie-but-goodie, Shenzhen's famous (in China, that is!) Windows of the World!