People visit Bloomington for a variety of reasons.
For most, the university is the draw. With nearly 50,000 students, faculty and staff, Indiana University can't help but attract visitors of many types. Some people mention to me that they've been to Bloomington on a road trip or have 'passed through' which is difficult to do, but admirable in any case.
I grew up in Bloomington. Near Bryan Park, more specifically. For me it's a city of ghosts. I know who used to live in way too many houses and when talking about a location, it's best to lead with what was there in 1999, the year I left town and the barometer against which my entire geographic knowledge is based.
Lately, I've been in Bloomington a lot. We're using my parents' house as a bit of a home base before we move again, and it's been nice to see the city from a vantage point that includes more than the house where I grew up. This time around I've been trying the city on for size as an outsider, a traveler.
Turns out there's plenty of things to do in Bloomington. Here's exactly what I would recommend for the uninitiated.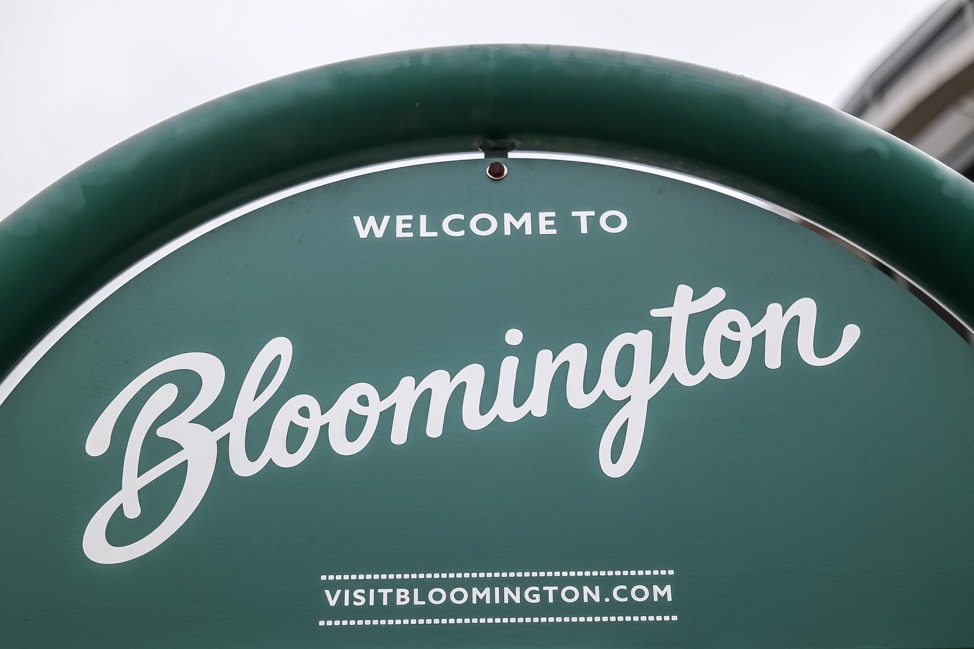 IU Sports
Indiana University has been churning out world class athletes for ages. From swimming to baseball to the less formal but enchanting Little 500 bike race, it's hard not to develop Hoosier spirit if you're in town for any time at all.
Like most places in Indiana, basketball is king. Going to a home game is top priority for many people and should be for you, too. Early in the season, it's fairly easy to get tickets, online or in-person at the ticket office. Later in the season, games are regularly sold out and tickets go for a massive premium (like $200 each for a recent weekend game I was researching).
In Indiana, where scalping tickets is legal, you can also just show up at the game a few minutes before tipoff and buy tickets from one of the many vendors in front of the stadium.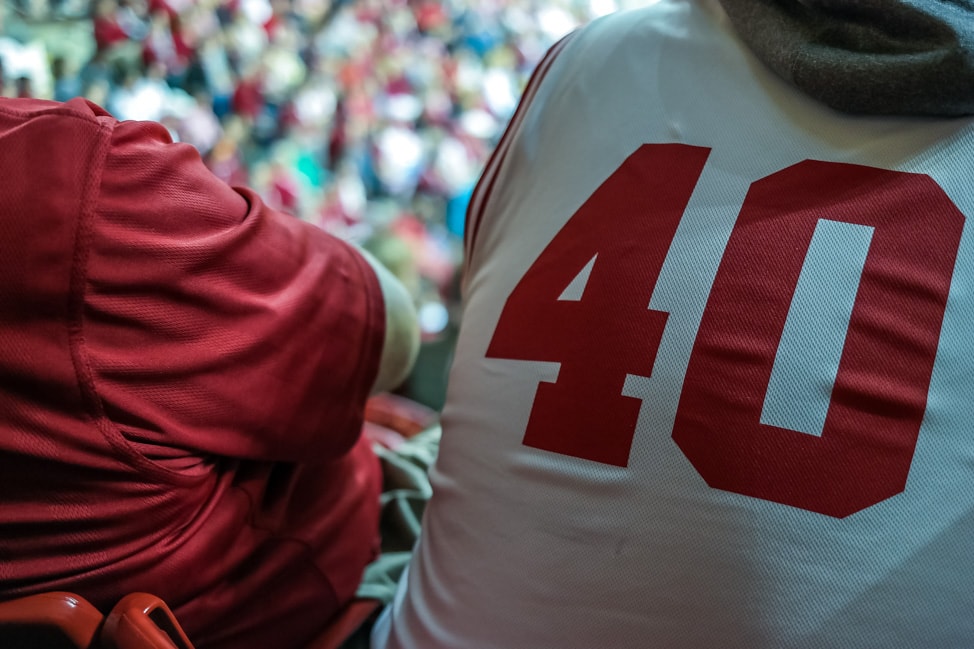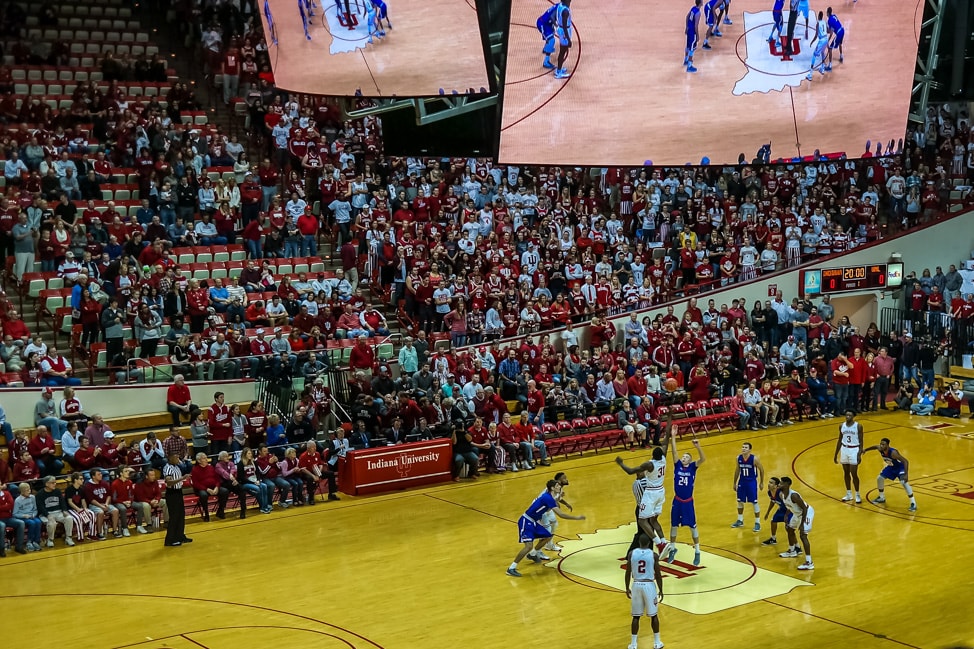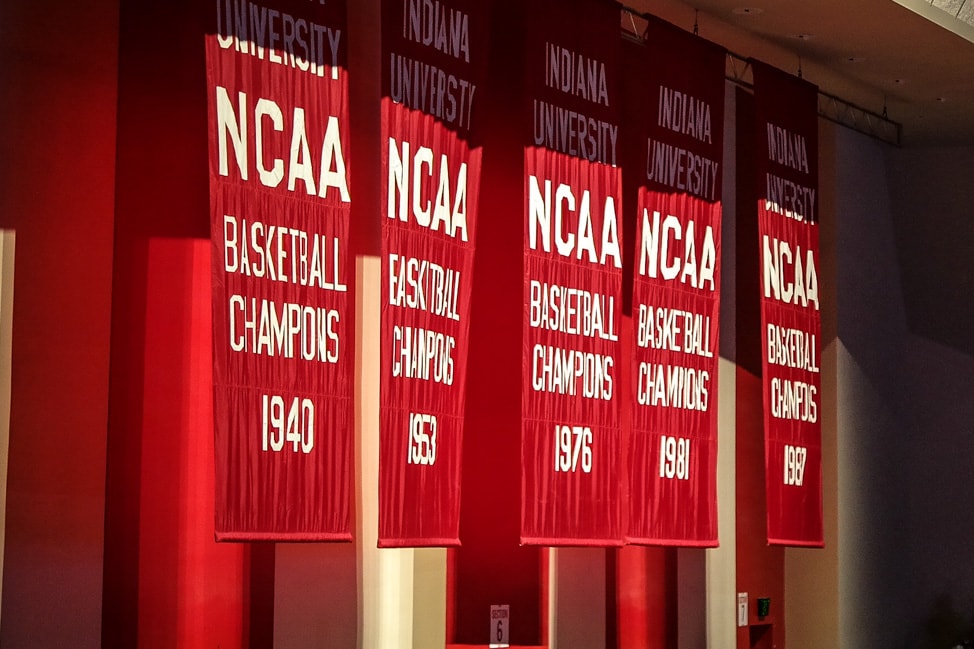 The B-Line
The B-line is an old section of train track turned paved trail that has become its own little center of city development. The three mile stretch weaves past one of my favorite enclaves of new houses, a fantastic coffee shop, a distillery, and that's before you even reach the busy downtown.
Local artists have been commissioned for projects along the walkway, as well.
A great afternoon would be to start near the south entrance, and walk or bike up leisurely, stopping at every shop, cafe and bar as you make your way to the top. In addition to Hopscotch Coffee and Cardinal Spirits, I recommend taking a peek at WonderLab, the children's science museum where I volunteered in high school, Relish (an amazing upscale clothing store, homeware store, everything store) and Rainbow Bakery, a vegan bakery serving up great treats with a side of Ms. Pac-Man.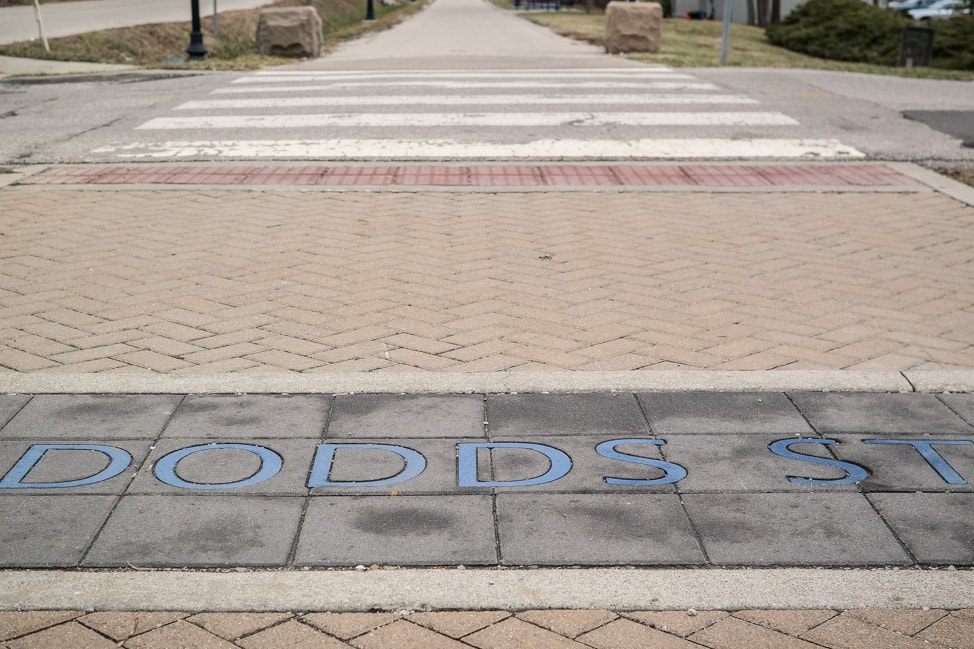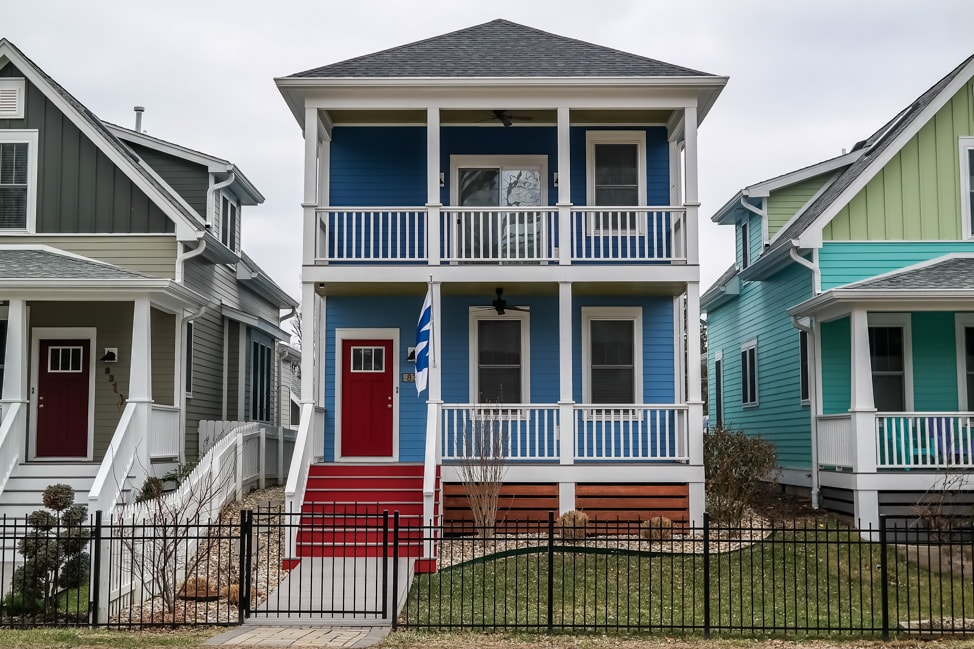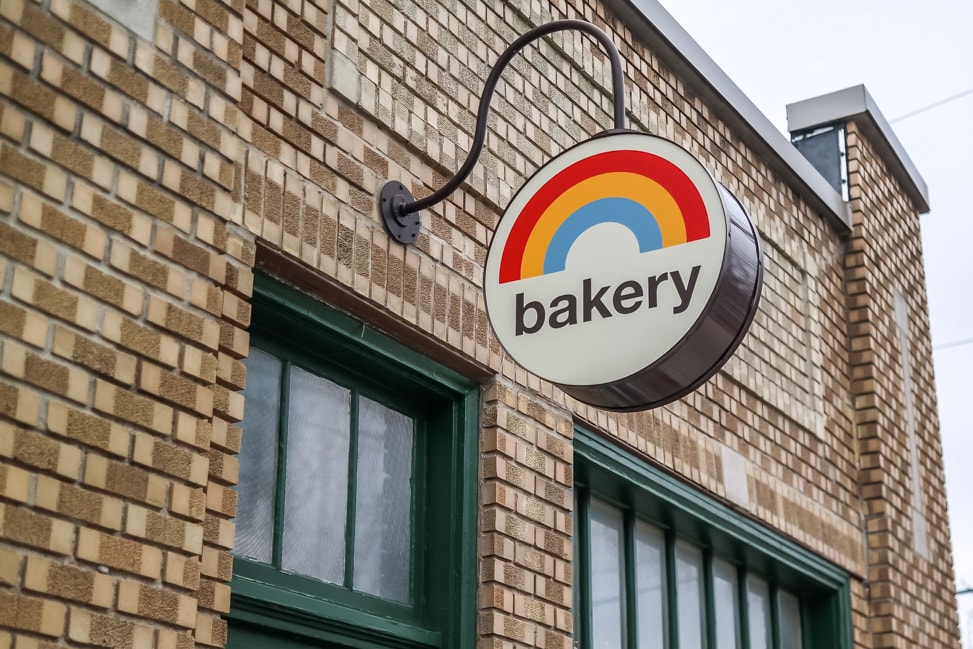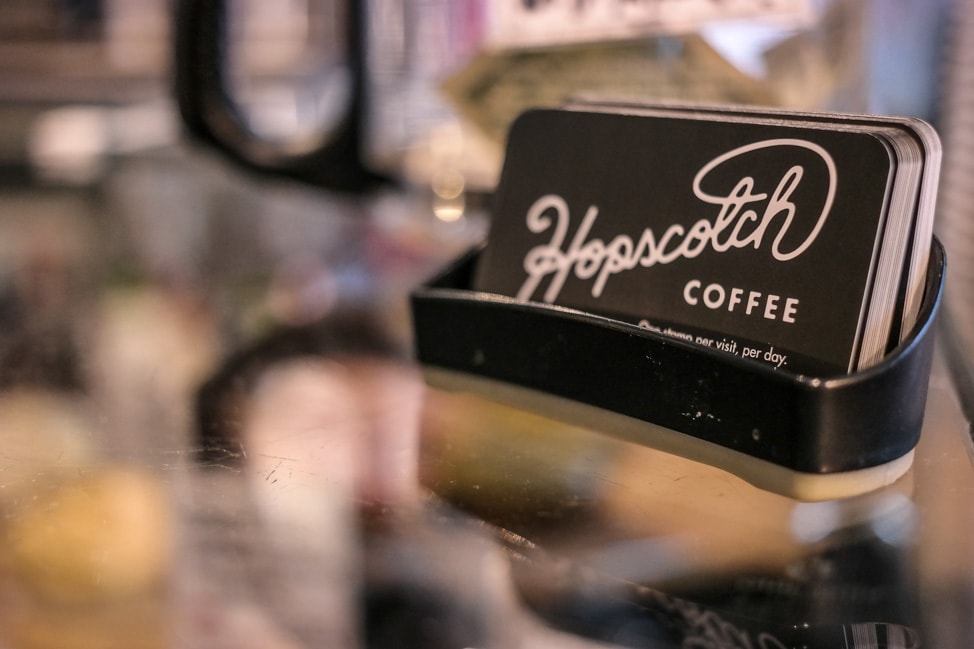 Kirkwood Avenue
When I was growing up, 'going downtown' meant one thing: walking up and down E. Kirkwood Avenue, from the Sample Gates (the entrance to the university) to the city square, about 5 blocks. On Kirkwood, we had everything: two movie theaters (both no longer typical theaters), The Den where I could get a 64 oz. Coke for $0.99 (to the horror of my parents), and Jiffy Treat, the best ice cream shop in town.
These days, Kirkwood is still the heart of the city, but the major highlights have changed.
I'm a regular at the huge public library, The PourHouse Cafe is a nice addition for studying students (and it's a nonprofit to boot!), and it's always a laugh to go to Greetings, a store with funny gag gifts and tons of hilarious greeting cards.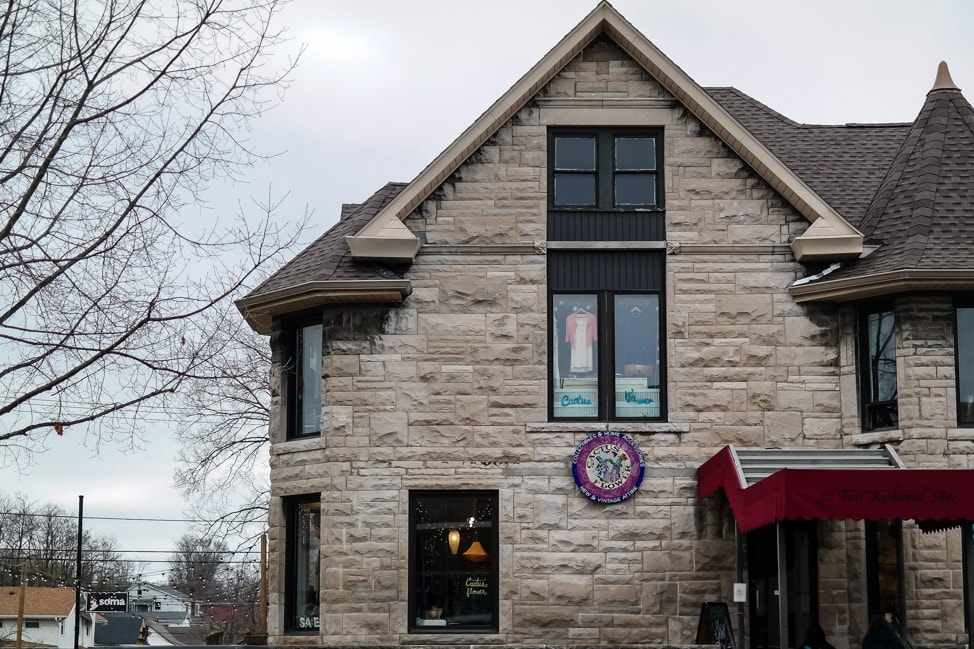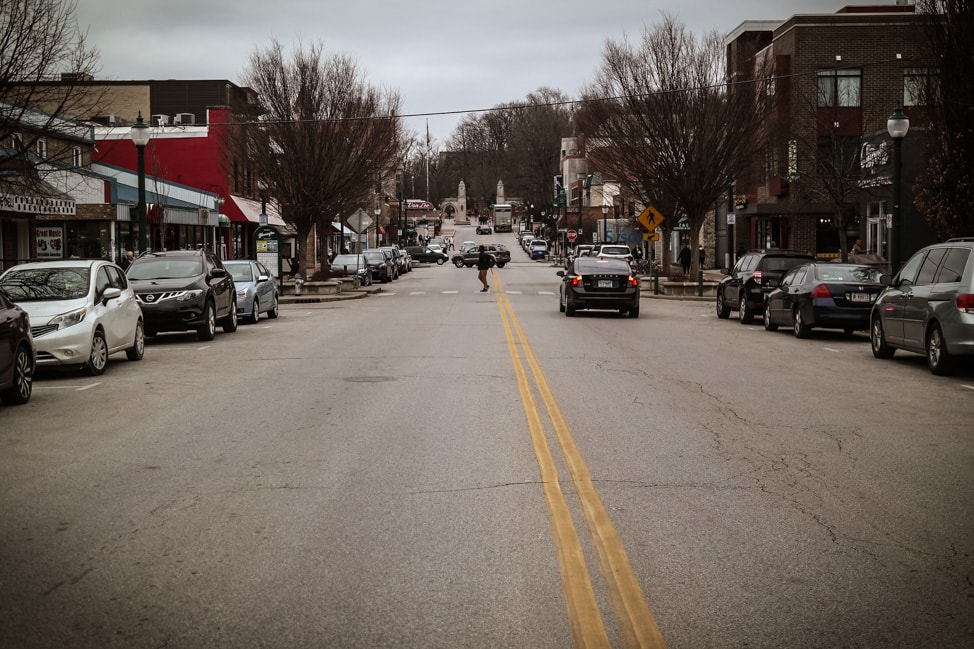 Local Eats
We joke that there's only one place to go to eat in Bloomington: the Uptown Cafe. It's the place where my family goes for every holiday, birthday, and special occasion. I'm sure other families have their place, but the Uptown has been around my entire life and is a Bloomington staple. They specialize in Creole cuisine and in the bar area, they play every English Premiere League football match, which is where Drew has spent many an early morning.
On the breakfast front, the perennial favorite is Village Deli, but we've found a renewed love for the Runcible Spoon, less than a block away. The Spoon is packed for weekend breakfasts if you get there too late, but just arrive before 9am or so and you'll get a seat no problem.
This being a college town, there are lots of pizza options, and the best by far are Mother Bear's and Aver's. We like to go to Mother Bear's in the winter to sit near the fireplace and Avers is the best for unique flavor combinations and delivery.
A few other townie favorites are: Trojan Horse, Lenni's, Laughing Planet Cafe, Cafe Pizzeria, Siam House, Little Zagreb, and the many ethnic restaurants that have found a home in this giant multi-cultural center.
They are ever changing but I love that a town in Indiana has an Eritrean restaurant.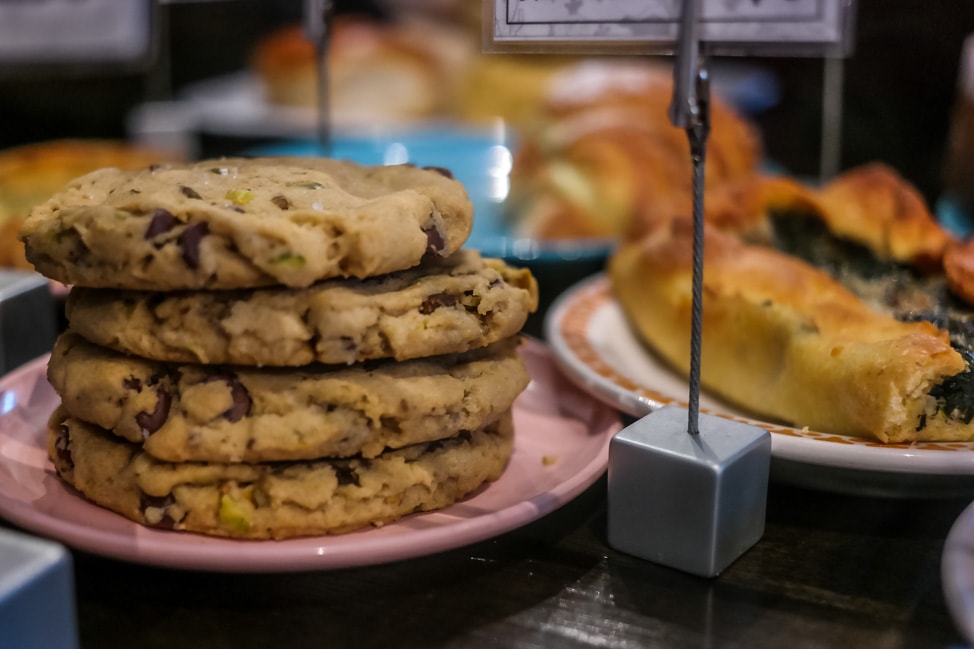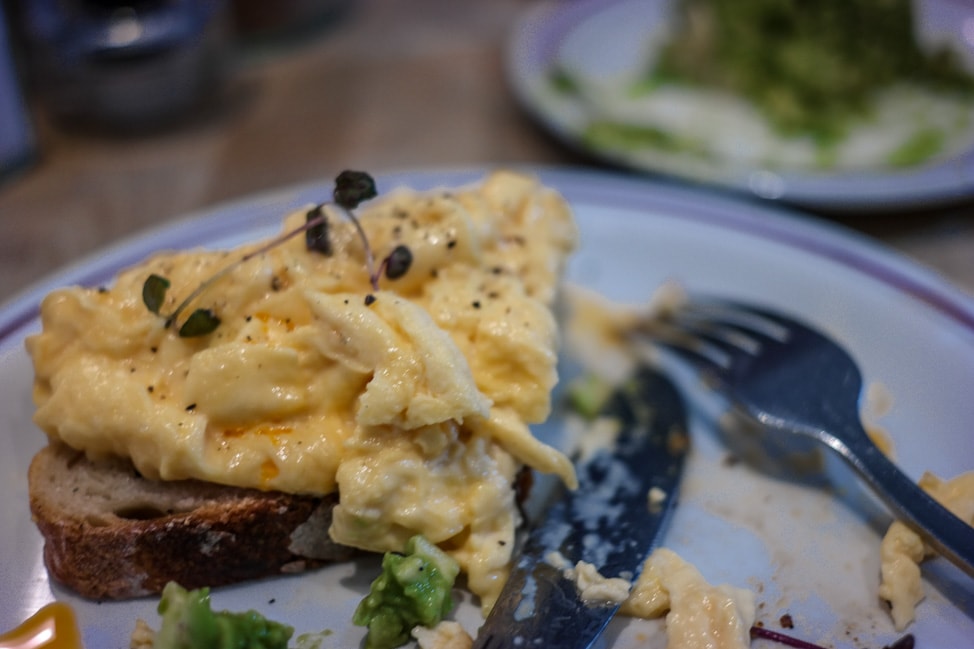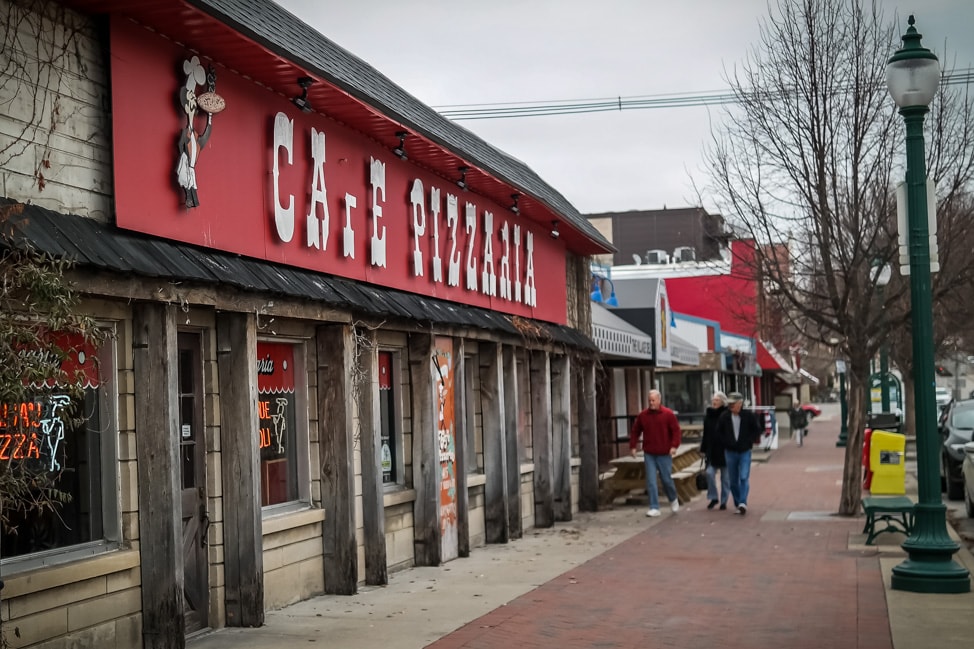 Get Outta Town
If city life, or dorm life, has you down, it's easy to get a little shot of nature within a short drive. Bloomington is surrounded on all sides by, well, not much.
The local lakes are: Lake Monroe, Lake Lemon and Lake Griffy. Monroe is big enough for a small beach and boat rentals. Griffy is closest to town and has several short hikes from the main parking lot.
It's a rare visit to Bloomington that doesn't involve at least one drive out to a lake for some downtime.
Slightly further afield is Nashville, a small town in neighboring Brown County. I remember it best as a little strip of gift shops, antiques and a great ice cream place that had blue ice cream. But there is also the Brown County Playhouse, local Brown County State Park and this nice change of scenery is just twenty minutes down the road.
Bloomington may have a reputation as crazy college party town, or as a tiny blue dot in an otherwise overwhelmingly red state. Whatever has you coming our way, this multi-cultural haven in Indiana is certainly worth a visit.
It turns out that despite what my 13-year-old-self thought, there are lots of things to do in Bloomington!