I have a confession. I heart chocolate chip cookies. I am not a sweets person in general, but chocolate chip cookies are an unhealthy obsession (literally, they are terrible for you). I am quite picky though. I can easily live the rest of my life without eating a Chips Ahoy or any other mass produced cookie again. I look for perfection. Dark chocolate, crispy caramelised underneath, with a nice soft chew. Since they are terrible for you, why eat shitty cookies?
With our recent move to London, the access to chocolate chip cookies has been limited. Previously living in NYC spoiled me. There are dozens of top quality cookies to be had throughout the city. City Bakery, Dominique Ansel, Levain Bakery. So many. London does not execute this American treat particularly well (do not get me started on pancakes. Total fail here).
Julie decided I should devise a taste test with the best cookies in the city. Ultimately, I only ended up with four contestants. They were other options, but one glance at the cookies and I knew they would suck, so I skipped those. Also, I did not include Pret, my quick fix spot in NYC. I have attempted them here five or six times, and they are routinely overcooked and way too crispy. It's a shame because they were delicious and chewy, not to mention fresh from the oven in NYC. Oh well. It was also hard to find chocolate chip cookies at a lot of the top bakeries. We are not in America anymore.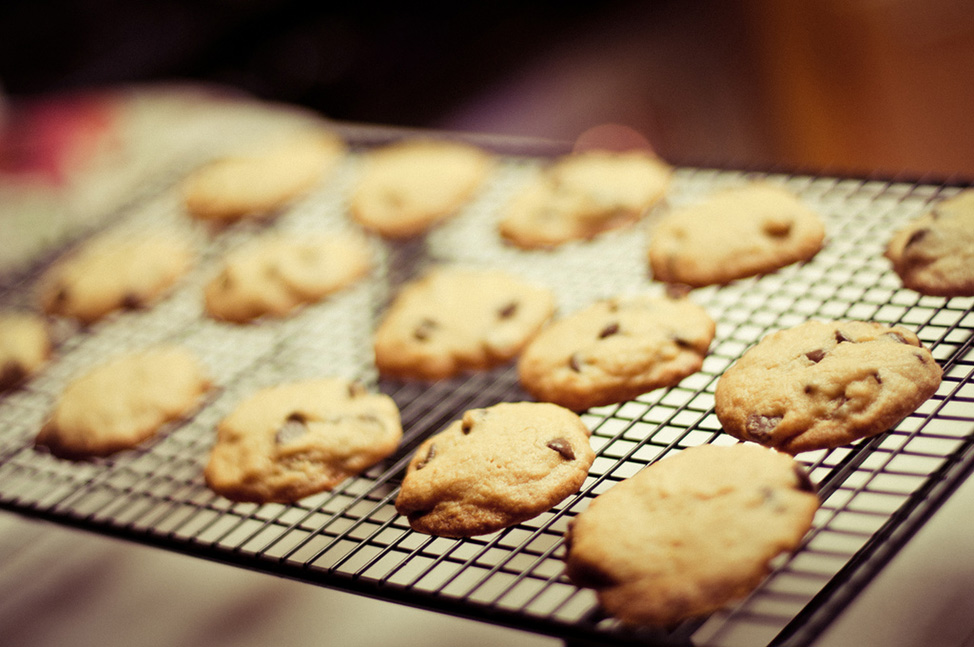 Without further ado, the contestants:Ottolenghi – Fantastic bakery/restaurant on Upper Street in Islington. Smallest of the four and most expensive at £1.80. High quality dark chocolate and very soft. Not overly sweet too, which is a good thing. The only issue is that the underside is the same colour as the top. So no textural contrast.Waitrose – High end grocery store, similar to Whole Foods. Very inexpensive at £.49. Again good use of dark chocolate and quite large. Unfortunately, it is very sweet. It tasted like white sugar and had a strange aftertaste, similar to mass produced cookie brands.
Ben's Cookies – small UK based cookie chain, which naturally has expanded to Singapore and Dubai. Ben's charges by weight and ours cost £1.37. Ben's has a great soft fluffy interior and a crispy caramelised underside. The interior is almost soufflé like. Pretty amazing. Also, similar to Ottolenghi, the cookie is not overly sweet. The only let down was the lack of chocolate. Multiple bites went chocolate less.
Sainsbury – large grocery store chain that bakes their cookies in store. I had read that they are very good and they are super cheap, coming in at £1.50 for a four pack. The milk chocolate chips are tasteless, it is overcooked and really, really sweet. Sweet Jesus, why?
Obviously the clear cut winner is Ben's Cookies. The soufflé like cookies are quite delicious and will be my go to cookies here in London. They also make very good peanut butter cookies and a fantastic coconut cookie. Luckily, the closest location is on Oxford Street, a good twenty minute bus ride. Otherwise, it would be way too tempting.
The real winner though is one we did not taste here. The cookies I made from Thomas Keller's Ad Hoc cookbook (with my addition of vanilla. Thomas, no vanilla in your cookie recipe? Why?) are the best in London. So in the end, I do not even have to leave my kitchen. Convenient.