Our epic American road trip kicked off in earnest when we left the comforts of our California home-away-from-home and turned our car east. Due to be at a wedding in Aspen, Colorado in 48 hours, we did what any normal people would do – divert through two extra states to tick off some critical bucket list items.
How is it that I had never before seen the Grand Canyon?
The next 20+ hours of driving went as smoothly as we could have hoped. We were able to navigate the two-lane state roads of Arizona and Utah using our phone GPS with no major incidents or loss of power. We listened politely to each other's favorite podcasts and made our way through an entire book on CD.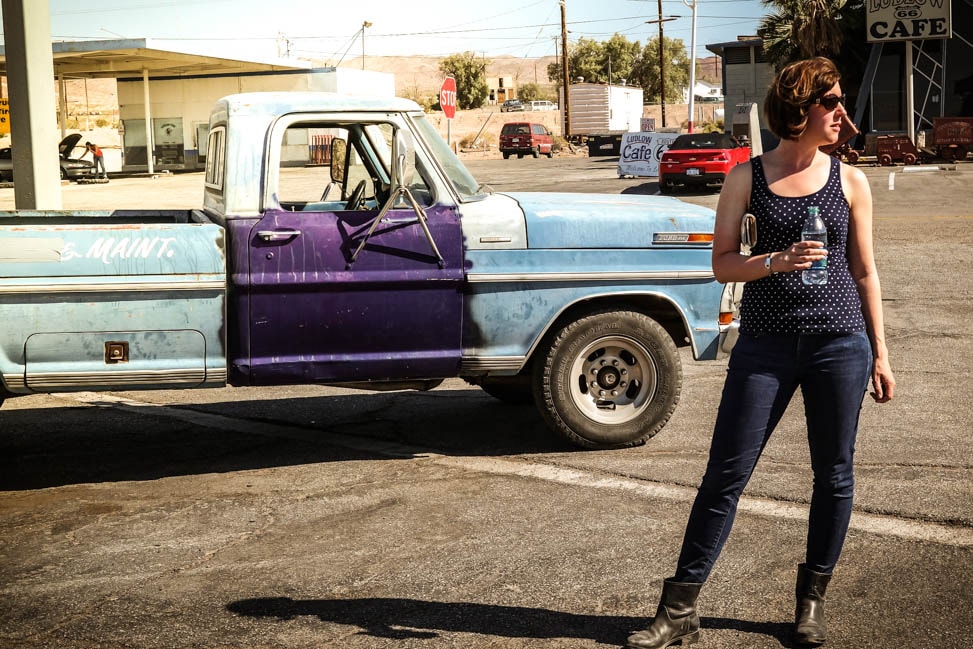 We watched in awe as the breath-taking scenery changed from arid desert to rolling hills to jagged peaks to stretches of nothingness as far as they eye can see. Being from much more populous areas of the country, both Drew and I were surprised by the utter lack of people.
Where is everyone? Did the heat scare them away?
I think we've established pretty well on this website that we are not the most enthusiastic tourists, preferring to wander around a place lazily rather than checking another attraction off the list. In the case of the Grand Canyon, we dutifully drove hours out of the way for the chance to gaze upon one of the wonders of the world.
We happily paid the $30 entrance fee (just increased in June 2015) to drive the hallowed roads. The park is massive, and we avoided the busier South Entrance, entering instead via the East Entrance, which saved us significant driving time later. The approach to the park is stunning, and various smaller canyons and rock formations surrounded us as we meandered along the curvy road, trying to take pictures out of the window. Once in the park, we went straight to nearest canyon viewpoint, just a few hundred feet beyond the gate. Tourists streamed out of cars and vans and massive touring coaches. We grabbed our various cameras and phones and went to join the crowds.
Total time being proper tourists? 30 minutes.
The canyon is indeed grand, and I struggle to think of a better word for it. But once we picked our jaws up off the floor, we quickly tired of looking at a giant hole in the ground. While I would still insist that others make their pilgrimage to the Grand Canyon at some point, take care to plan your visit based on the stamina you have for other visitors, your interest in driving from viewpoint to viewpoint, and if you have time to add on a trek or raft ride in the park (which we didn't). We played around with our cameras, took some selfies, and ate a snack. And then got back in the car.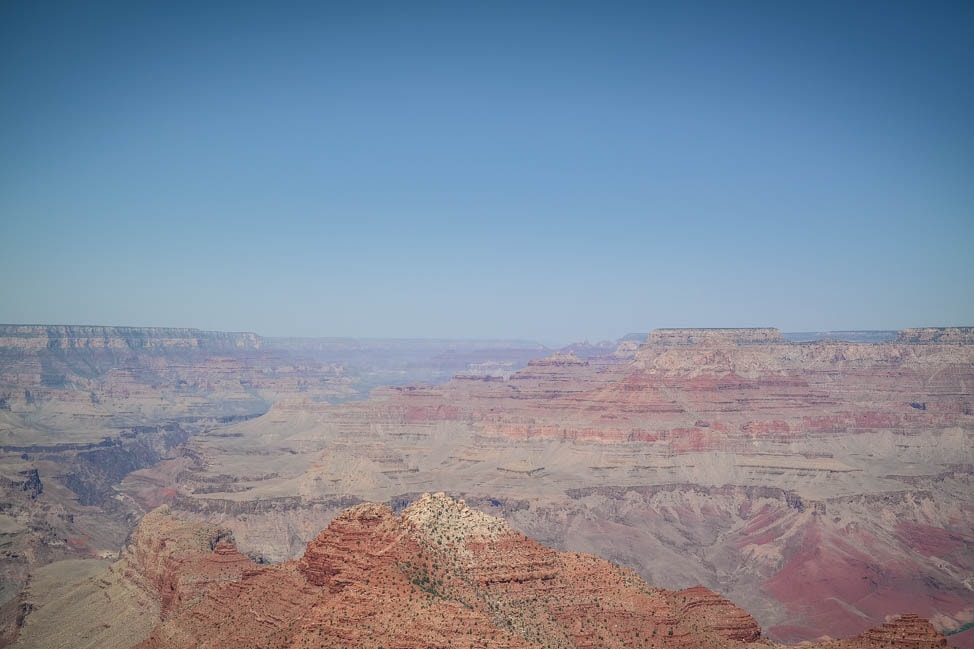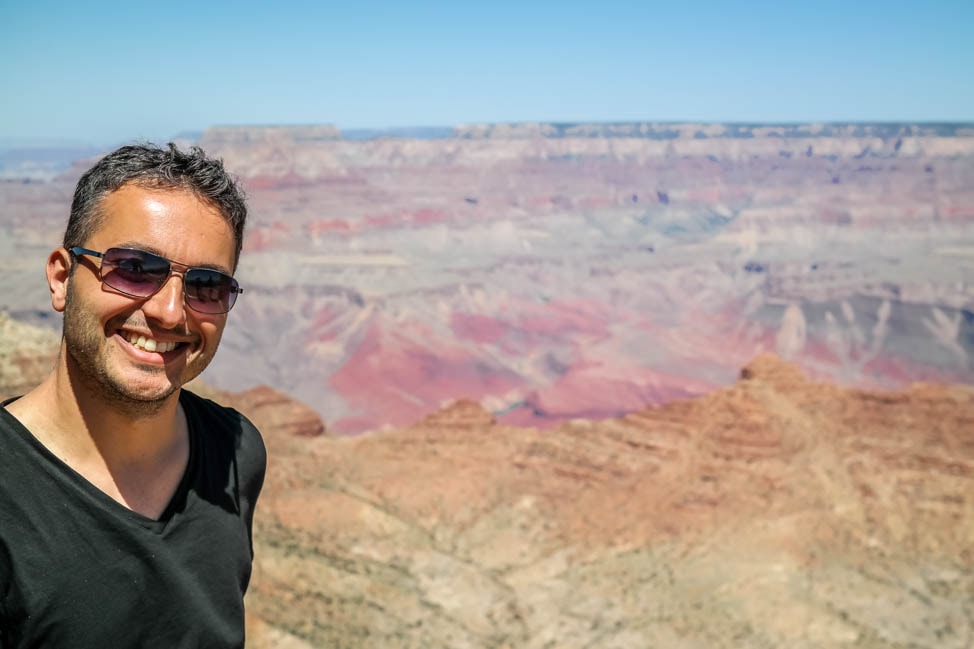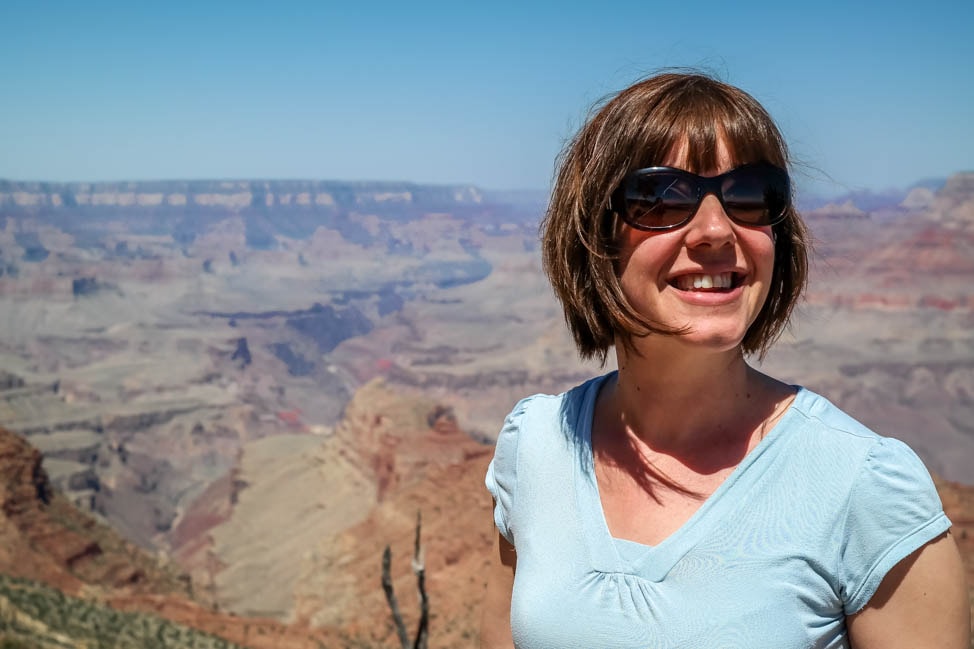 An unexpected highlight of our few days on the road was a stop in Moab, Utah. Picked mostly for its proximity to our final destination of Aspen, Moab is also home to Arches National Park, and a cool place to go 'glamping' – camping turned up a few notches. Our comfortable canvas tent held a huge squishy bed, the floor was carpeted with embroidered rugs and we even had a battery operated light and fan to help ward off the desert heat.
With no television or internet access, we read, watched the sunset, had a picnic and fell asleep to the noises of the desert.
I loved camping as a kid and have such fond memories of our annual family visits to a local state park. Glamping is relatively new to the hospitality landscape. It is set up like a normal hotel experience (reception, check-in, coffee/tea in the 'lobby'), but the rooms are individual tents and most people share one of many communal bathrooms. Lest sharing a bathroom with strangers causes anxiety for you, keep in mind that these were literally the nicest I've ever seen. Glamping provides all of the fun of camping without dealing with the gear or the terrible sleep on the ground.
Two enthusiastic thumbs up!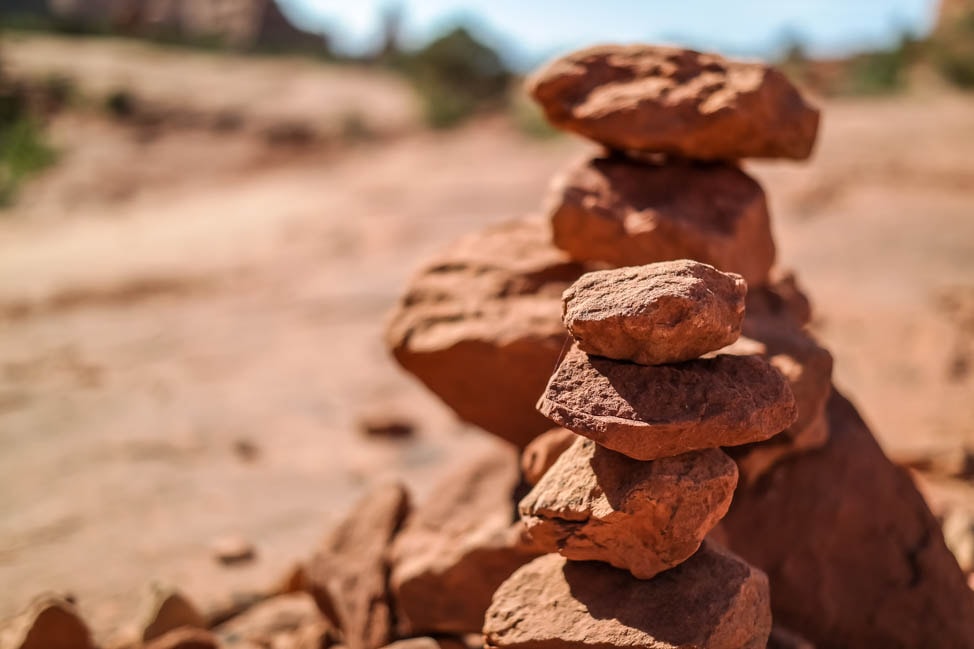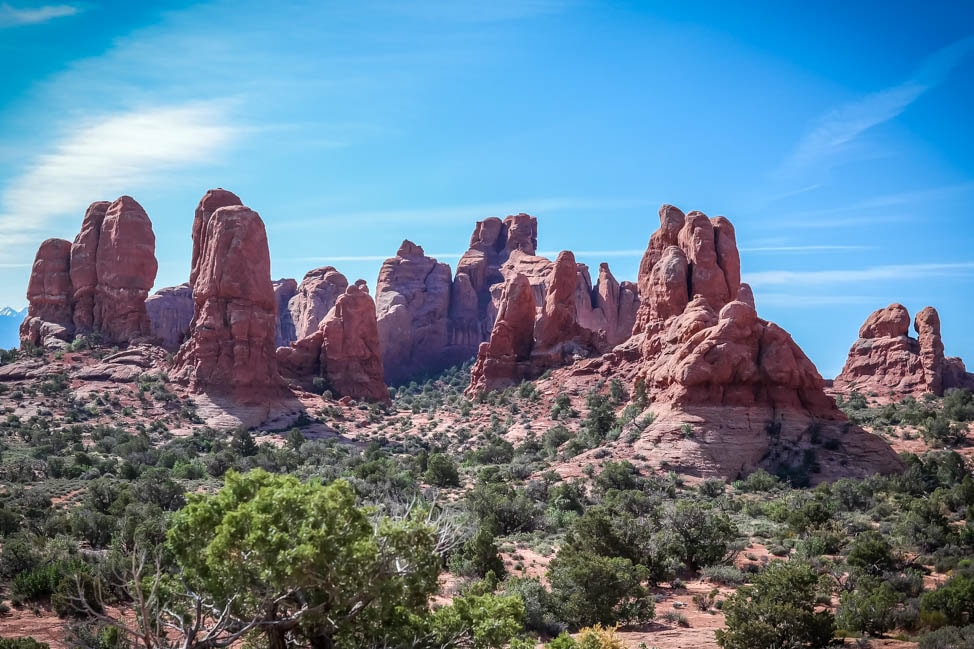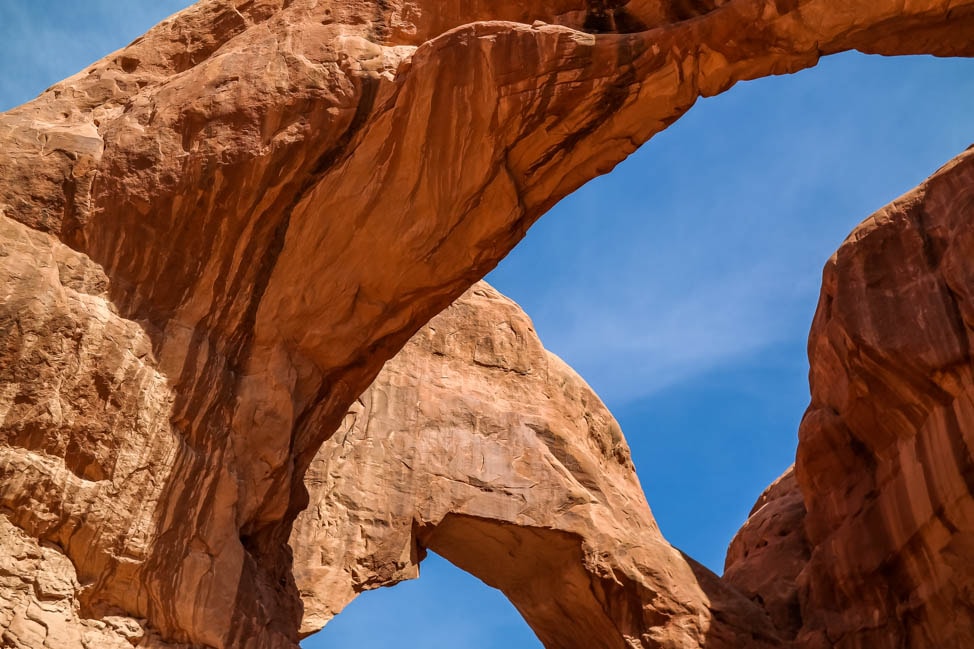 As we turned our car east once again to head into Colorado, we agreed that the diversions around the Western US were well worth the extra time in the car. This is one mighty pretty country, if we do say so ourselves.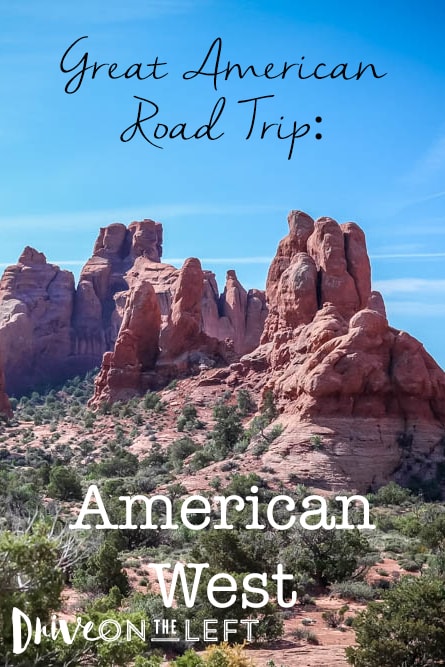 ---
Logistics:
We're trying our best to avoid the typical fast food traps on our drive across the country. We have a rhythm we've fallen into on the road. As we start to get hungry, the passenger will google 'restaurants in xx' city based on whatever small towns we're approaching. The results are mostly Yelp and TripAdvisor reviews but that tiny bit of research have resulted in some total gems. We particularly enjoyed Poncho's Place in Piru, CA and The Blue Coffee Pot in Kayenta, AZ which has Navajo diner food.
In Moab, we glamped (now officially a word, says me) at Moab Under Canvas. We had breakfast at the fantastic and quirky Jailhouse Cafe before exploring Arches National Park for a few hours. The entrance fee there is $10 per car.