The streets are packed. The sounds of a live band playing rings in the background, mashed together with people talking and shouting. Artists have set up stalls nearby, hawking their street art for the masses. Food vendors are busy cranking out burgers, fries and popcorn for the hungry crowd. As we settle in, the lightest mist of rain begins to fall. We hunker down with our glasses of wine and wait for the production to begin.
This folks, is Backyard Cinema. The best way to see a movie in London.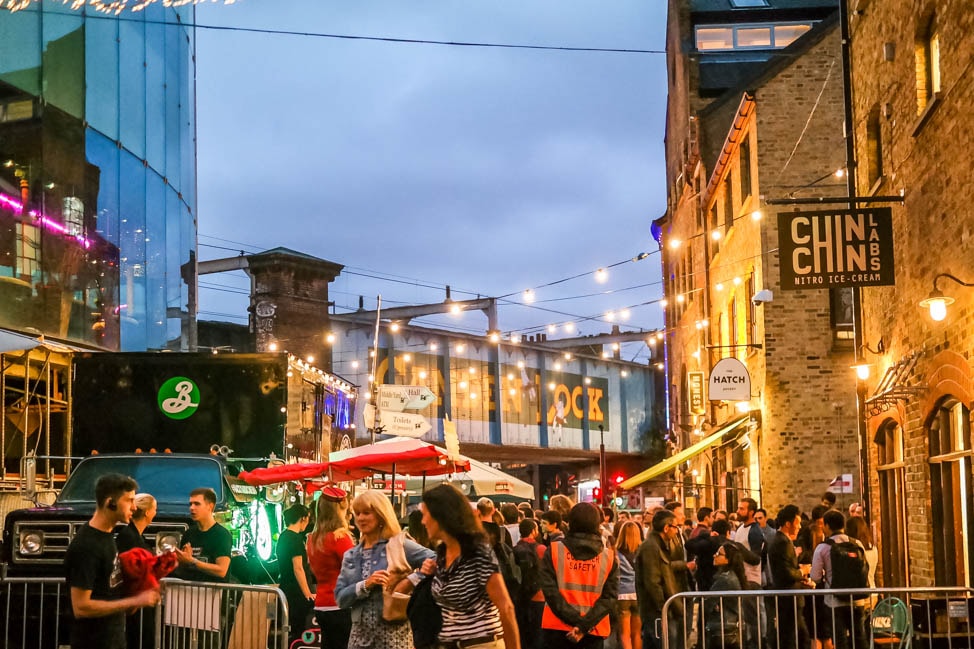 For the uninitiated, outdoor movies are a bit of a thing in London. It is the sign that summer has arrived and people are eager to spend their nights outdoors. Various outlets have setup shop across London, but Backyard Cinema has been our mainstay. Situated in the craziness of Camden (we have spent a lot of time exploring this area recently), they offer a wide variety of movies and provide enough food and beverage options to make going to a movie the main event of a night out, not just part of one.
Of course, this being the UK, beer or cider is usually always involved.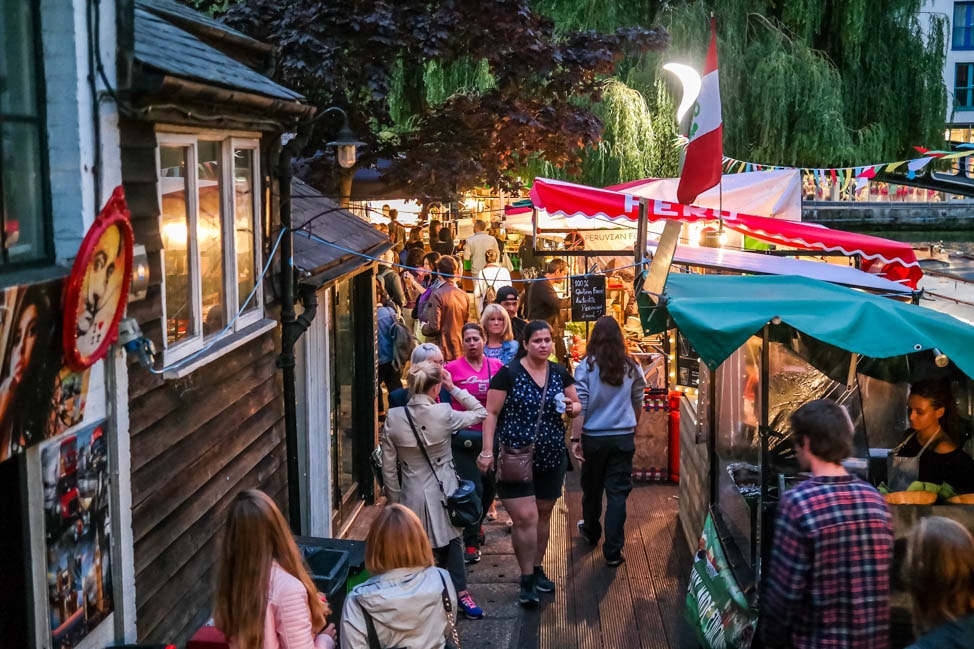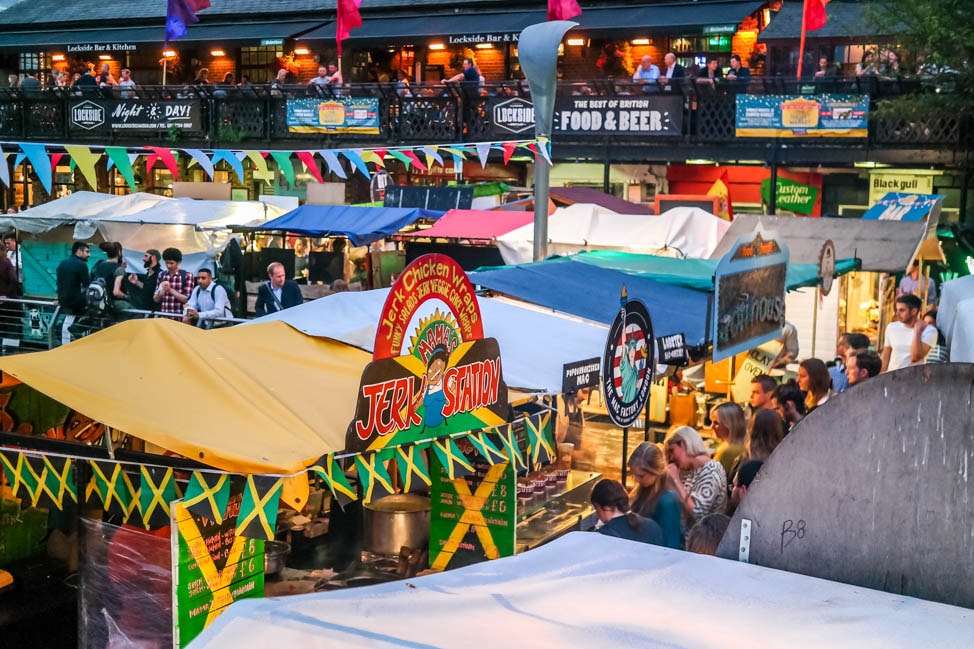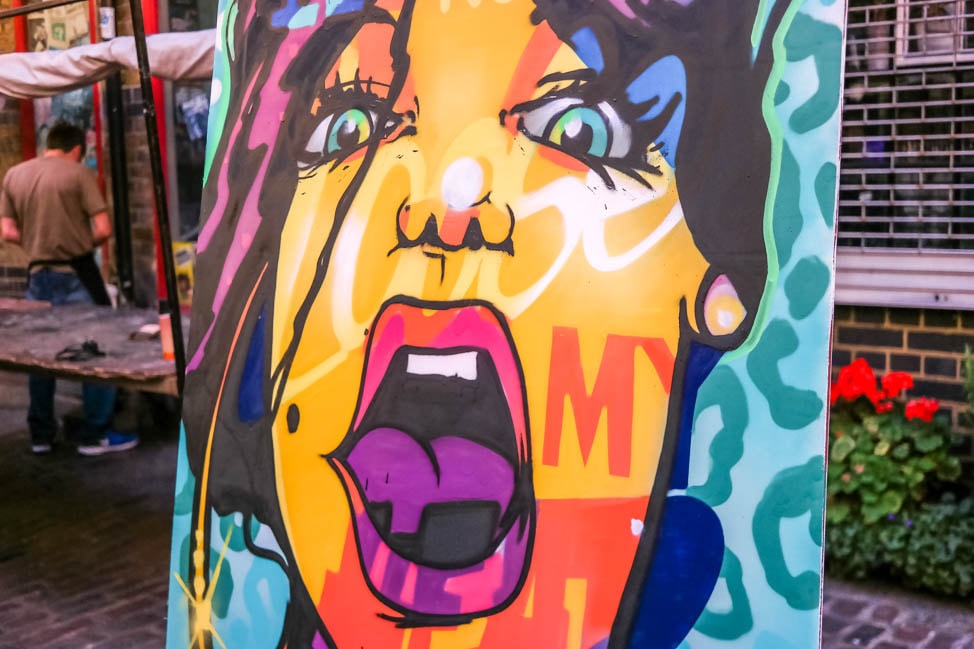 With showtime around sunset (about 9pm these days), exploring Camden beforehand is highly recommended. Most of the stalls at Camden Lock Market are still in full swing and they have live bands on occasion that play right on the canal. Like always in Camden, there is a crowd.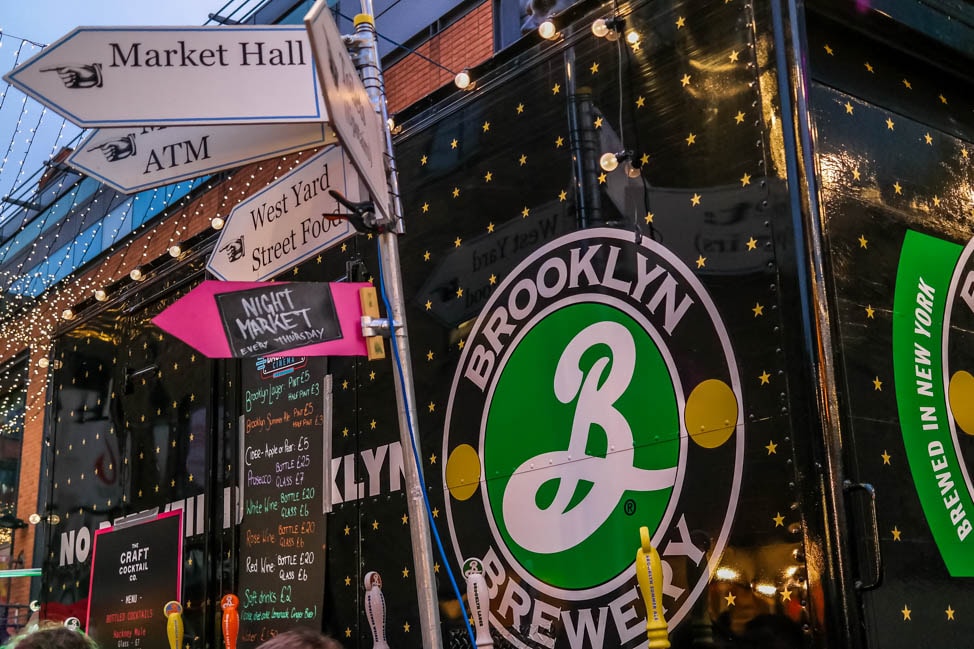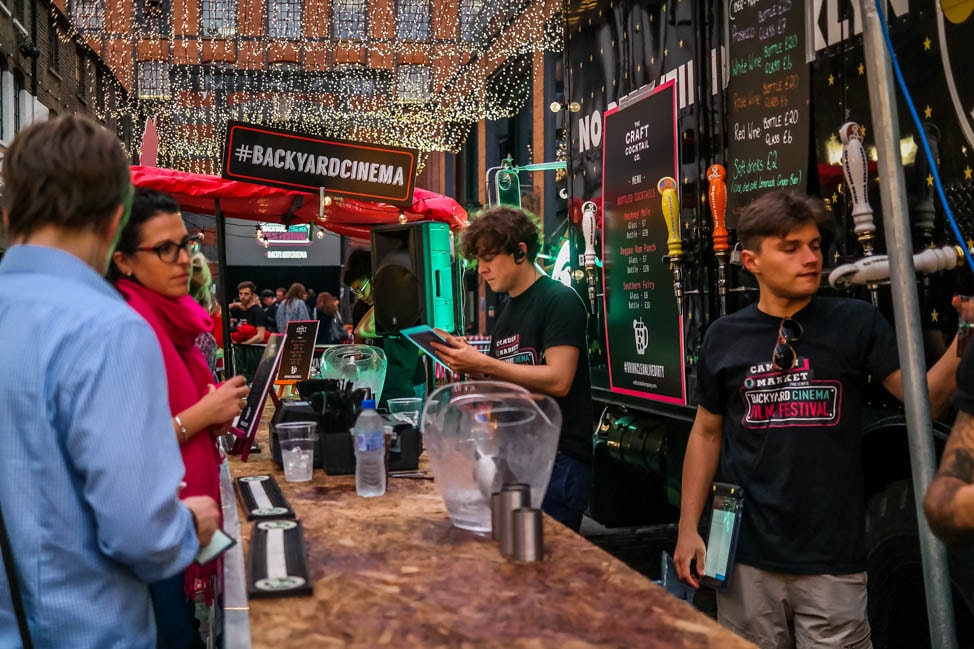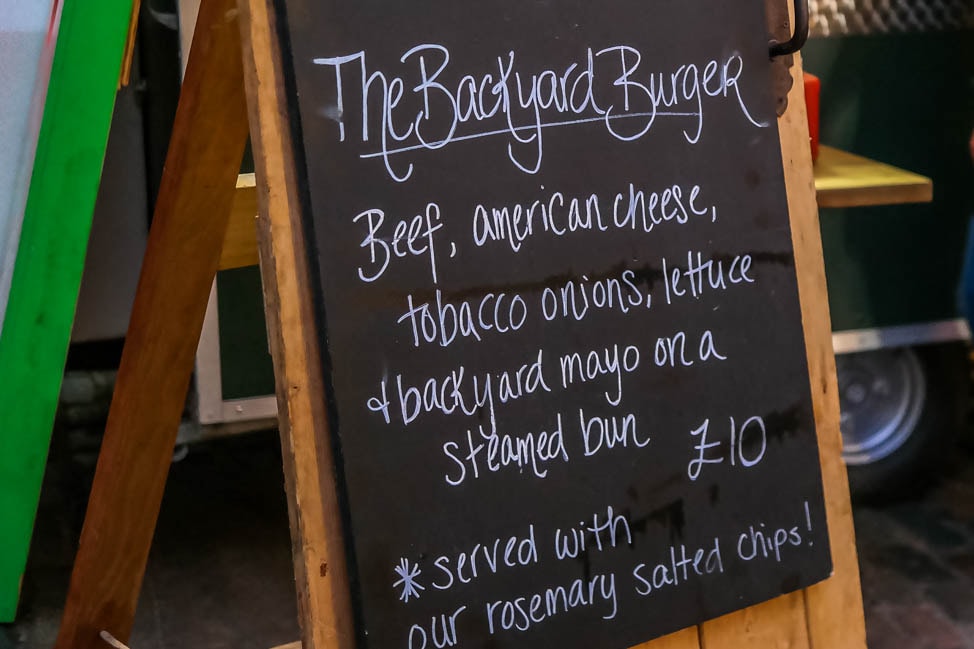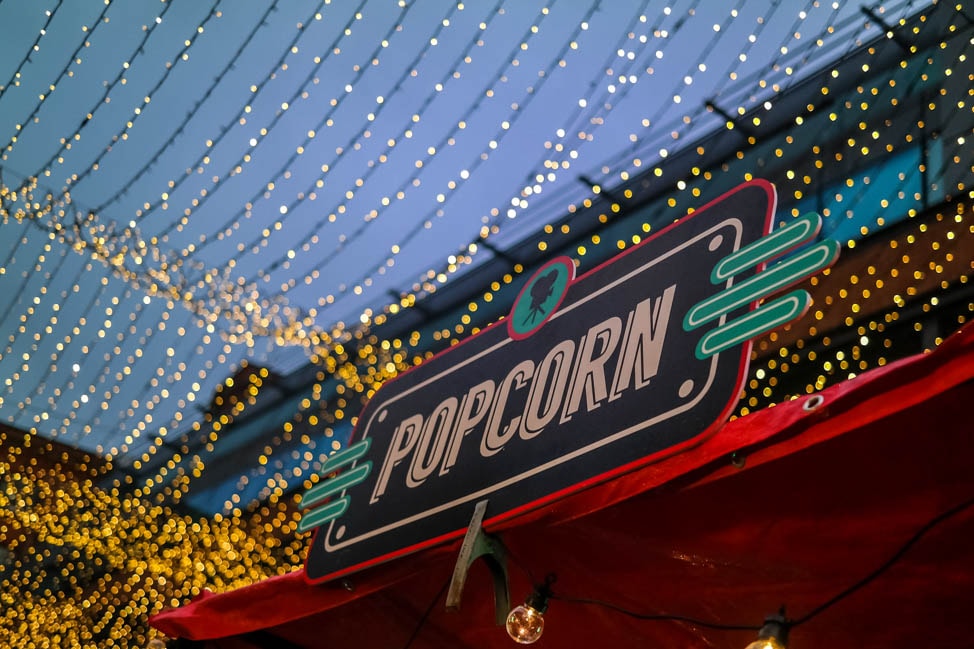 Backyard Cinema has partnered with Honest Burgers and Brooklyn Brewery, so there is a separate burger stall with its very own Backyard Burger with rosemary chips. A large bar is set up as well, offering Brooklyn beers, cider, wine and a handful of cocktails. This being a movie, they offer popcorn of course, with the standard salty or sweet varieties, in addition to "posh popcorn" with such flavors as gin and tonic. Drinking is not only allowed at the movies, it is encouraged.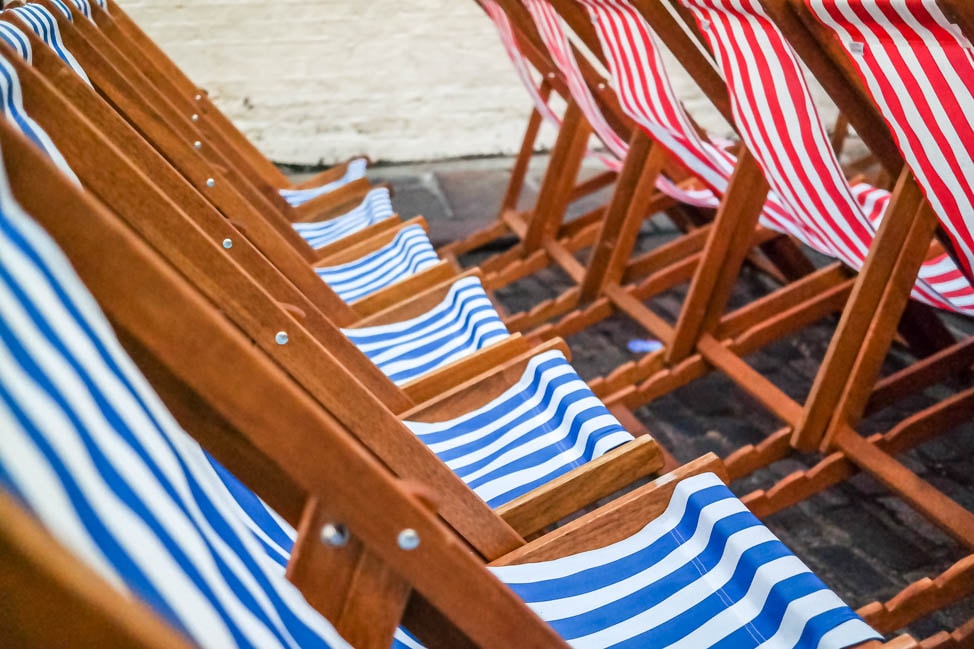 The actual movie arrangement is less of a backyard and more of a large alleyway. The cobblestoned, dead end street gets covered with bean bag chairs in the front and deck chairs in the back, with the screen at the end of the alley. They string up tinkle lights, offer blankets or ponchos in case of rain. Since it does tend to rain in London, the show always goes on, even in a downpour.
Luckily, our last visit we only experienced a minor drizzle, but no one even batted an eye about sitting outside in some light mist, watching a movie in an alley.
The crew at Backyard Cinema has done a masterful job of creating a fun atmosphere and selecting fun movies, from 'Birdman' to 'Pulp Fiction.' We have watched 'This is Spinal Tap,' 'Cruel Intentions' and 'Empire Records' in this very alley. An eclectic collection to say the least.
Summer in London is a special time. The weather is warm, the days seem to last forever and the whole city blossoms. It is the perfect time to sit outside with a few friends, have a cheap bite to eat from a food stall, settle in with a few cocktails and enjoy a movie you may not have seen in ten years. Backyard Cinema in Camden is the perfect place for just that.
Have you attending an outdoor movie? Share your stories or comments below!