We are now settled in China, which means it's time to sit down and start some serious travel planning!
Since we live in the southern city of Shenzhen, we are excited for our new travel opportunities for the following reasons:
We can see Hong Kong from our apartment window

Guangzhou is only a thirty minute train ride away

Destinations like Tokyo, Seoul, Shanghai, Hanoi, and Taipei are a short flight away.
The possibilities for travel are almost endless, and frankly, we are having trouble deciding what Asian holiday to do first.
It's not a bad problem to have!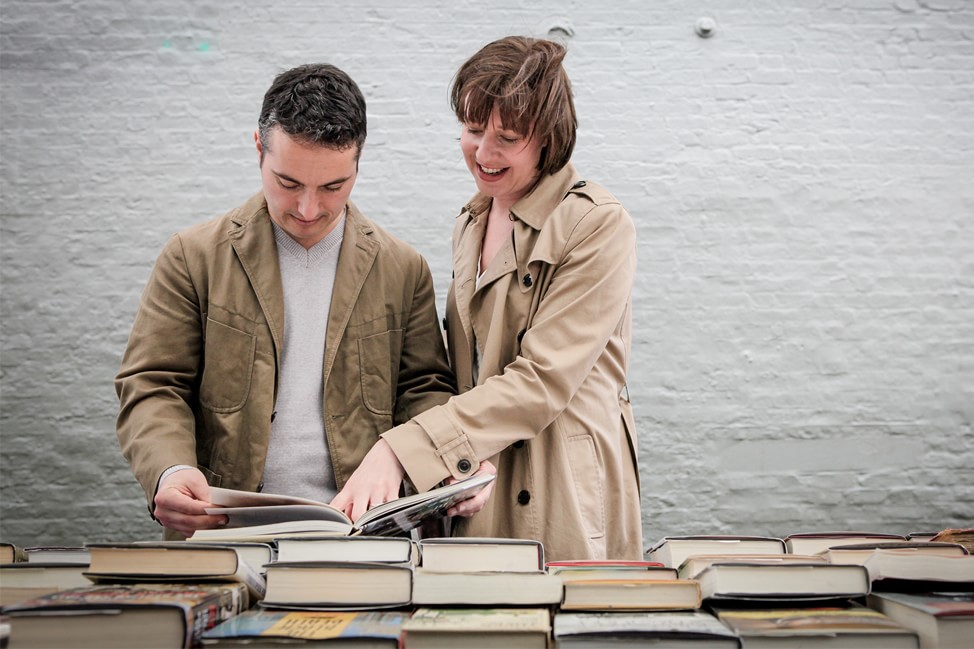 Travel planning might be one of our favorite activities, researching airfares and hotel deals in dozens of cities before coming to a decision. We like it so much, we have selected a few of our favorite one week itineraries for possible trips within Asia. What can we say? We like options.
These Asia trips are just the tip of the iceberg. We brainstorm vacations so much, we've put 52 itineraries together in an eBook which is yours completely free. You definitely can keep yourself busy for a lifetime following our trail or taking ours as inspiration for your own.
Just sign up for our monthly newsletter (at the end of this post), to get a copy of eBook "52 One Week Vacations" instantly! From perfect Asian holidays, to adventures in South Africa, Europe, and beyond, it's the perfect inspiration for travel!
From Vietnam, North to South
This itinerary provides a great overview of a fascinating country. Start in Hanoi, the northernmost large city, making stops at the Temple of Literature and the former home of Ho Chi Minh. Stick to the small street side restaurants for your meals, with dishes like pho and bun cha being whipped up on nearly every block. You can walk through the frantic Old Quarter, where the narrow streets and alleys are arranged by trade. There are also a variety of water puppet shows that are popular in Hanoi.
From Hanoi, fly to Danang, and hire a taxi to drive to Hoi An, one of the prettiest towns in Vietnam. This port town has influences from Europe, China and Japan in its Old Town, with many French style buildings surrounding the Chinese Assembly Hall and a Japanese covered bridge. Hoi An is famous for its tailors, so if custom clothing if your thing, you can get fitted for a new outfit at an affordable price.
To finish the trip, fly from Danang to Saigon (or Ho Chi Minh City) to explore the city and learn about its history around the Vietnam War. Check out the Reunification Palace, home to South Vietnam's surrender, and the War Remnants Museum. Saigon also has beautiful French colonial architecture, including the Notre Dame Basilica.
Bangkok and Chiang Mai
Thailand is an exciting, thrilling country with much to see and eat! Begin the trip in Bangkok, the capital and largest city. You could spend a day exploring the various food markets dotted around the city, or tuck into some of the famous Thai street food. Definitely don't miss the Grand Palace and the Temple of the Emerald Buddha.
To get around, hop on the fast and efficient ferries that run along the river, or hire a tuk tuk to zoom through the city streets. If you like massages, try a Thai massage, which are intense and extremely affordable.
Hop on an overnight train from Bangkok to Chiang Mai, one of the most beautiful cities in all of Southeast Asia with a historic old town center. Renowned for its cuisine, make sure to eat plenty of the local specialities like Som Tam and Khao Soi. Or better yet, take a cooking class and get to know the ingredients first hand. Head out into the countryside to visit the Doi Suthep temple complex and be prepared to climb the 300-step stairway, that affords stunning panoramic views of Chiang Mai, making all the stairs worth it.
Highlights of Japan
There is a lot to see and do in Japan in only a week, so the options are almost limitless. To hit some of the highlights of Japan, start in the capital, Tokyo. You can explore the famed Tsukiji Fish Market if you are an early riser, or Shinjuku's Memory Lane, packed with tiny restaurants and bars down a narrow alley, if you want some late night fun. We'd also recommend the Imperial Palace, a tour of the National Museum, or enjoying downtime in the many parks.
From Tokyo, hop on a two hour train to the sacred city of Nikko, with history dating back almost 1,200 years! You can walk amongst the various temples and shrines scattered around the city, and see the red-lacquered Shin-kyō bridge, one of the town's most famous landmarks.
The final destination is Kyoto, a three hour bullet train ride from Nikko, which has no shortage of history either. Formerly the capital of Japan for almost 1,000 years, there are thousands of temples around the city. You can learn about geishas in Gion district or enjoy a break at a traditional Japanese tea houses. Kyoto is also the site of the Nijo Castle, once home to Tokugawa Shoguns. For food, make sure to indulge on a kaiseki, the traditional Kyoto-style multi-course meal.
The Best of Bali
Bali is an Indonesian island known for its volcanic mountains, rice paddies, beaches and coral reefs. It's also famous enough that most people have heard of it, either as a honeymoon destination or a backpackers' paradise. Given a full week on the island, you can certainly cover a lot of ground and experience the best that Bali has to offer. Base yourself in the lovely area of Nusa Dua, which has its share of upscale resorts, but is also a nice backdrop for the mellow evenings you'll want to have after exploring like crazy during the day.
Temples abound on Bali, and some of the more well-known temples are Tanah Lot, Besakih and Uluwatu. If you can arrange to visit any temple around sunrise or sunset, the amazing photos will be worth it! In Ubud, the central city, visit Ubud Monkey forest, the Tegalallang Rice Terraces, and Pasar Seni, a lovely art market. In Kintamani, home to Mount Batur and the Caldera Lake you can take a hiking tour that starts around 4am to climb the volcano for sunrise. If you want to see a totally different side of Bali, check out Kuta Beach, a grittier side of the island known for its insane parties, spring break vibe, and global selection of good food at any budget.
Like what you see more Asian holidays? To find more fantastic travel itineraries, sign up for our monthly newsletter below and receive your free copy of our eBook "52 One Week Vacations."