October was the month of two firsts:
Drew and I cumulatively spent more hours in airplanes than any previous month in our lives (87 hours, give or take, combined).
The weather in Shenzhen turned to bliss. Yes, I said it. I'm not complaining about Shenzhen's weather today – today, I'm here to inform the world that, starting around mid-October, the weather in this sub-tropical city morphs from blazing to amazing. Every time I go out, I literally can't help but do a little starburst (like from my show choir days). Every. Single. Time.
Before I get too carried away talking about the weather, let's recap everything about October.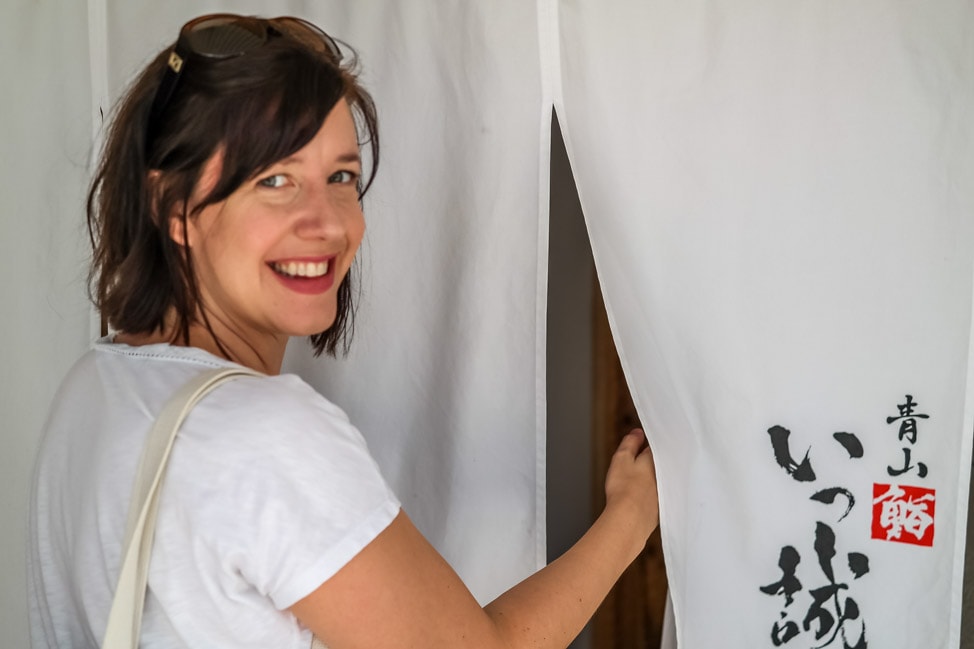 Where We've Been
Japan: Tokyo 5 days, Kyoto 4 days, Osaka 3 days
Hong Kong Airport: 1 day
France: Paris 2 days
England: London 3 days
China: Shenzhen 15/16 days
Qatar: Doha 3 days (Drew only)
United States: Los Angeles 2 days (Julie only)
Highlights
Eating in Japan: We spent a total of 12 days in Japan, and we've since taken the time to distill down our absolute favorite bites of food from the entire trip. For me, the yakitori restaurant in Tokyo was number 1, followed by the lunchtime sushi we had in Harajuku, and then the cold udon noodles we had in Kyoto. Oh, and that random okonomiyaki restaurant we went to in Osaka because there was this long queue and we just stood in it, figuring that we would have good food at the end of the line – we were right. Many of the links to these restaurants are here if you're interested or planning a trip yourself.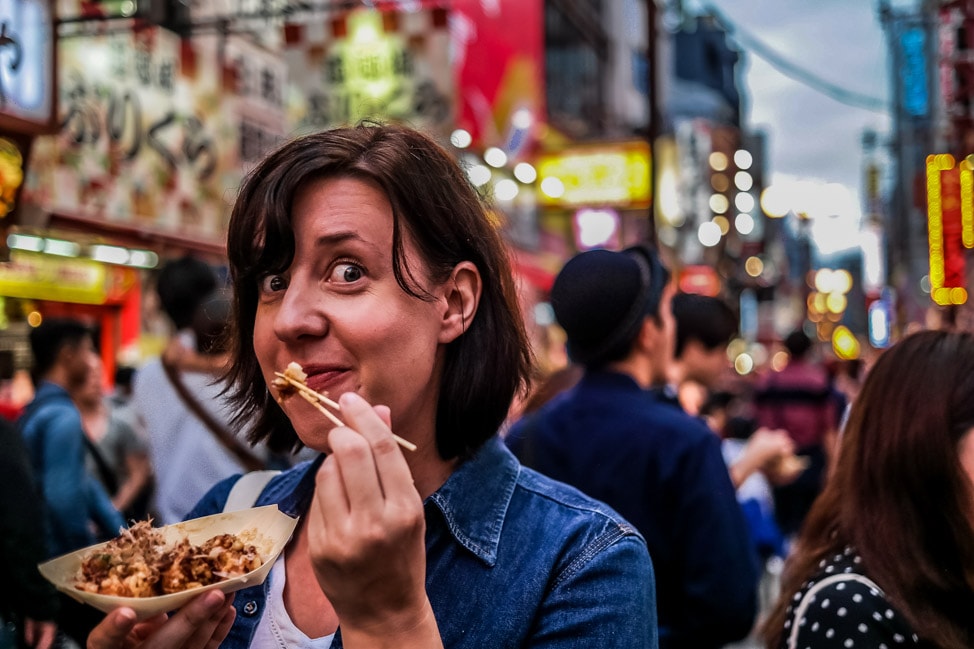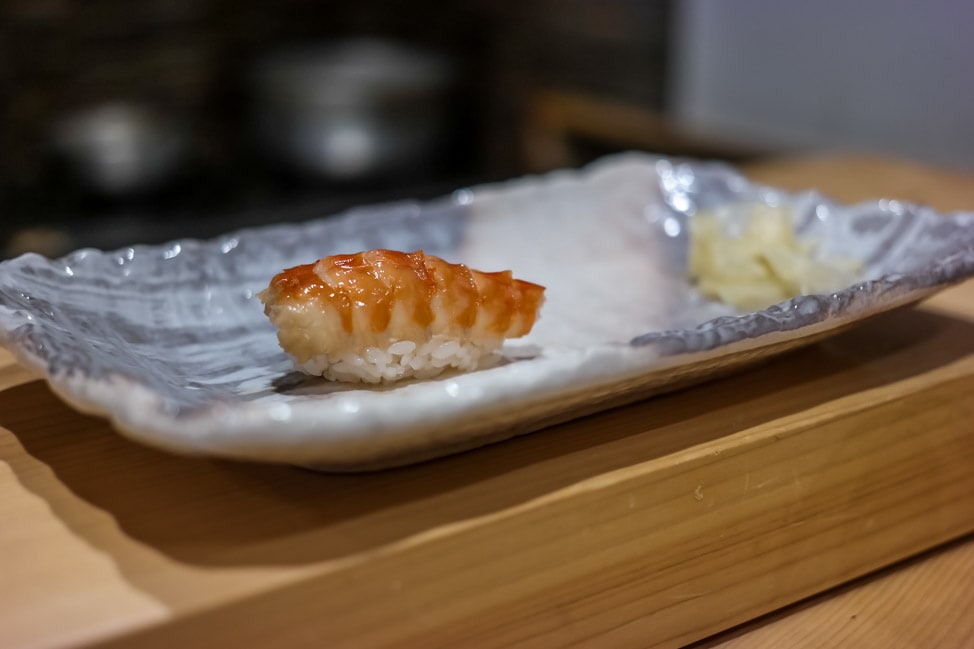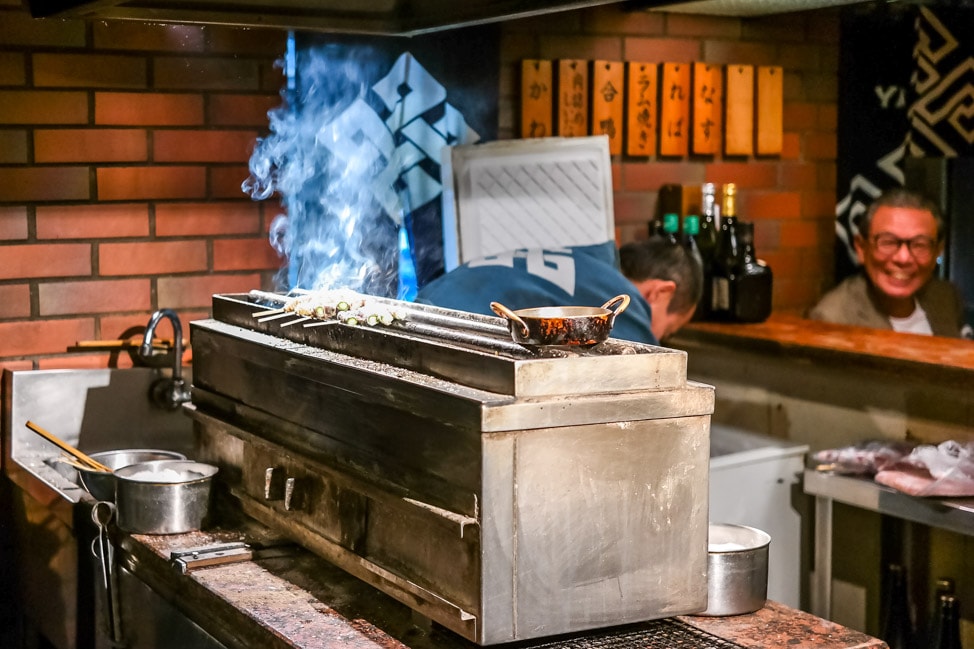 Family and friends in London: As part of a work trip, we spent a few days in our beloved London. This time around, my sister was in town, too, so we spent the first night in her hotel room, the three of us in a 'cuddle puddle' in her big bed. Over the course of our brief time in town, we knocked off several errands (dentist, shopping at Boots, stocking up on gluten-free food from M&S), and got in lots of quality time with my sis, and with some of our besties in town. Our apartment is still standing and looks well-cared for, and our local pub is just as bustling as ever. Man, we miss London, but I made it through our whole visit without dissolving into a pool of tears about it, so that's good.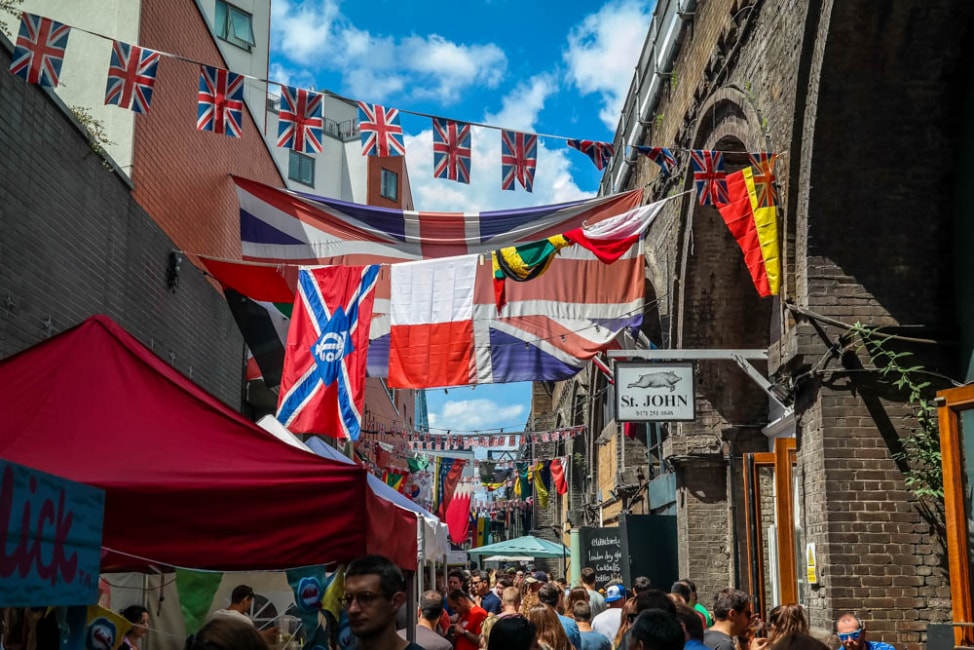 Autumn: As mentioned above, cooler weather has arrived in China. It's difficult to overstate how much the heat and humid weather here stifles our lives. Over the summer, we avoided many of the parks and tourist attractions in Shenzhen because we couldn't stand the idea of spending an afternoon outside. But now, well, our patio doors are flung open all day long and we haven't turned on the air-conditioning for days. One Saturday, we finally visited Splendid China Folk Village and loved it. We've found ourselves happily wandering around new-to-us Shenzhen neighborhoods, without the urgent desire to get back inside so our sweaty clothes can dry out. We've even made plans to get new photos taken for this blog now that we can spend multiple hours outside without melting (not a good look for a profesh photo session).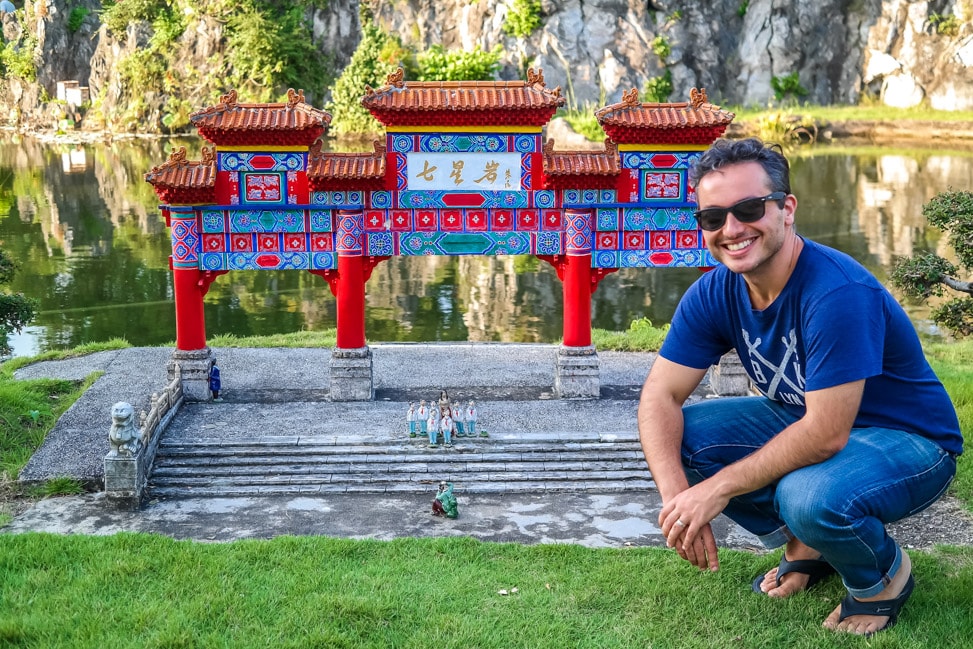 Business Class: I flew business class to and from Los Angeles this month. Man, does it make all the difference in the world on long hauls like that. I actually slept for seven hours straight on one flight. I know Business Class is the bomb dot com, and I would love to fly it all the time. But I'm frugal and normally I just can't (won't?) justify the expense. Plus it makes me feel young and backpacker-y when I put in my 16 hours in Economy, aided by wine and Advil PM to sleep a few restless hours. Maybe I'm getting old or my priorities are changing, but now I'm seriously considering upgrading our flights home for Christmas.
Lowlights
15 hours in LA: I can't believe I actually agreed to go to a meeting in Los Angeles. The situation was this – the CMO of one of the business units at the client I work with was in the US for a few weeks. She wanted to meet to go through some recent research results. Despite the fact that she was coming back to China in less than a week, she insisted on a meeting in LA. I said no, that's crazy. And expensive. Then the client offered to pay for my ticket. And begged. So I said yes because I'm a sucker and also business class on Cathay Pacific is fun.
So I left my apartment on Tuesday morning at 9am, went to Hong Kong Airport, flew to LA, went to the meeting (in the lobby of the Peninsula Hotel in Beverly Hills…fancy), went back to the airport, and flew home. All in, I spent 48 hours away: 27 hours flying, 14 hours in airports, 4 hours in various modes of transport to/from airports and 3 hours at the hotel.
Over Japanese Food: I'm totally gonna go there – I have a complaint about Japanese food. To food aficionados everywhere (ahem, Drew), sorry to burst your bubble about the perfection that is Japanese cuisine. Here's my gripe: Japanese food is known for its savory, 'umami' flavors. Nearly everything you eat there is intensely savory, and it gets old. After many, many days of Japanese food, all I wanted was a bite of something spicy, or an ice cream that was super sweet (with peanut butter & chocolate?) and not mildly sweet and green. The food in Japan is great, but kind of one-note.
And don't try and push me around with claims of sweet and syrupy soy sauce or those disgusting glutinous rice balls that people claim are 'dessert.' Soy sauce is savory no matter what and glutinous rice tastes like nothing. What Kyoto needs is a kickin' Mexican joint with tacos and blow-your-socks-off salsa. Just a little break so we can go back to appreciating noodles and fish and rice tomorrow. Drew told me that I need to reiterate that he doesn't agree with this lowlight, so here it is. But he's (obviously) wrong.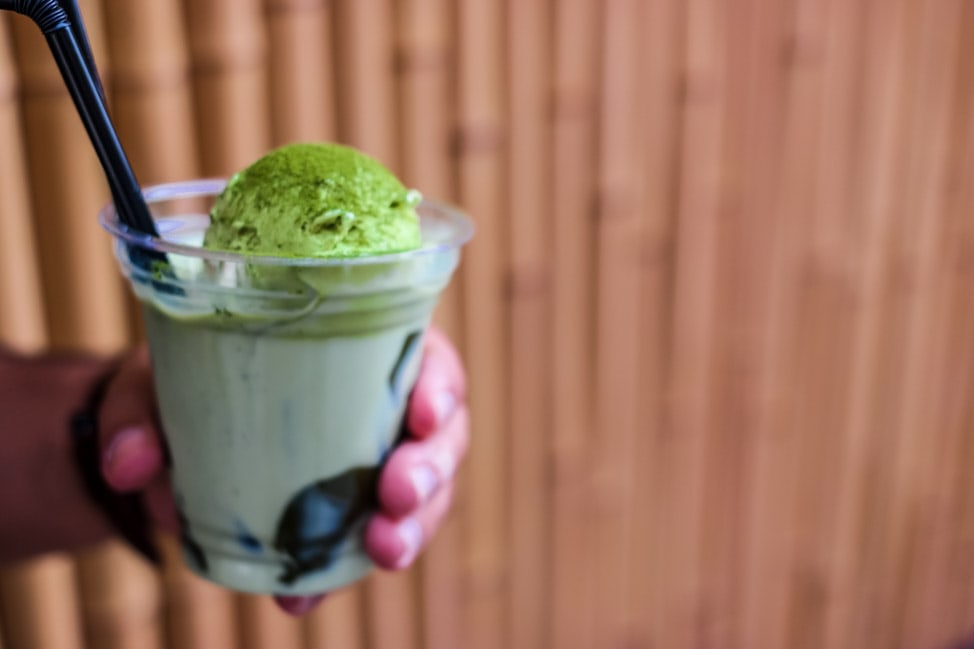 What We're Loving Lately
Fitness App: After months of hearing ads for Aaptiv on many, many podcasts (they seem to be a favorite advertiser on the podcasts I listen to), I finally decided to sign up for a free trial. I've been frustrated with my gym lately – namely, how terrible the spin instructors are. With Aaptiv, I just turn on a spin class, crank my headphones to high and finally have a class with proper instruction and great music. The endless variety of workouts also keeps me interested. I've been alternating days of strength training and cardio and adding stretch classes (10 min or less) onto the end of each workout. It's been such a nice change and I've been going to the gym more, which is the whole point, right?
Whole 30: After several weeks of indulgence abroad, it is not uncommon for us to go through a short period of healthy eating to offset whatever damage we may have done while away. After our most recent trip, Drew suggested doing a Whole 30. This suggestion is completely unprecedented because Drew is hesitant to agree to any level of meal simplification for any length of time. I've done one full Whole 30 before and a half of one, as well. But hey. If he's up for it, sure, why not? We're about 2 weeks in, and while it's difficult to do a proper Whole 30 in China (avoiding soy is basically out of the question – it's in everything! – and who knows about MSG), cutting out certain foods really does make me feel healthy, strong and energetic. Or maybe that's just the impact of not drinking. We'll be back on all the junk just in time for my birthday next month.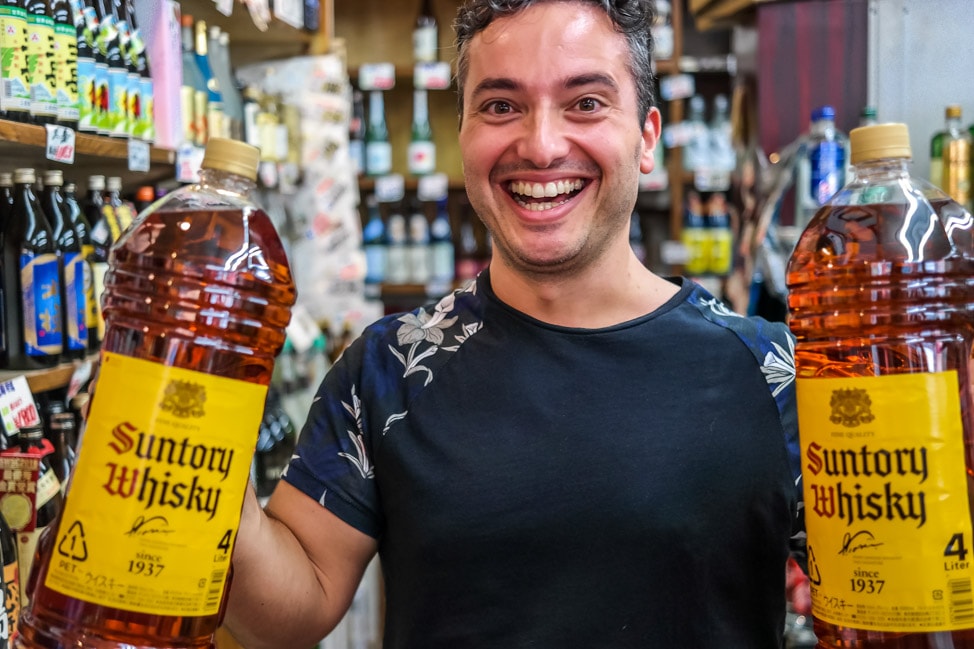 Tinybeans: I can't believe I have never mentioned this app before. My sister had her first baby this spring (the first of the next generation on my side of the family) and we're all smitten. He's a total love muffin, and already so big! Anyway, my sister and her husband are not the hugest social media fans (they both don't have Facebook accounts if you can believe it), and we needed a different solution for them to share photos of the nugget early and often. Tinybeans is a private social media platform that works kinda like Instagram (take a photo, add a caption, upload), but requires an invitation to view a baby's album.
The layout is in calendar-form, so you can click on the photos uploaded on a specific day or go back and scroll through the past months. Drew and I helped them set-up the account and sent invites to all of their extended families and friends, because frazzled new parents are unlikely to do it themselves. And now we get to see photos of our favorite future basketball star all the time. We also have private Skype dates with the babe most weeks and my sister is nice enough to dress him up in his 'fancy clothes' for his 'fancy aunt and uncle.' It's hilarious.
Coming Up in November
For the first time in months, I can say that we don't have much coming up in November. We'll finish up our Whole 30, I'll celebrate my birthday, and we'll go to Hong Kong for a weekend to visit one of our London friends. We'll probably also be in Shanghai for a few days in there somewhere (but the dates haven't been finalized).
In between that, we'll enjoy the cool(er) weather and explore Shenzhen in a way that we couldn't during the hot, melty summer. It's a good time to be in South China, so we'll take advantage of it while we can.
Oh, and we'll also need to figure out if we want to participate in Thanksgiving at all this year. It is decidedly difficult to find all the proper items to cook any of the things I really love about Turkey Day Dinner (in Shenzhen I have never seen turkey or canned pumpkin or crispy fried onions or cream of mushroom soup), so we'll see. Maybe we'll just make a massive bowl of mashed potatoes and call it good? We do have an oven (very unusual here), so we could get really aggressive and try and bake something.
We'll let you know how it works out via our Highlights (or Lowlights, as the case may be) next month!