Confession time: I am one of the world's least knowledgeable people about music.
I joke that my 'music expertise' is American Top 40 pop hits circa 1992-1999, when I used to listen to Casey Kasem on Sunday's American Top 40. I entered college and my mind was literally blown by the sheer amount of music I had never heard of.
For instance, I was vaguely aware of Kurt Cobain's death when it happened (though I knew nothing about Nirvana at the time). But in college I had actual friends who not only loved Nirvana but remembered where they were when they heard of the Cobain tragedy.
A guy down the hall from me was obsessed with learning Metallica guitar intros, and I hadn't heard any of those songs prior to hearing him practice for hours a day. Pearl Jam? I thought they were from the 1960s. And don't even try me on anything remotely obscure or less popular. Guarantee I never heard of them.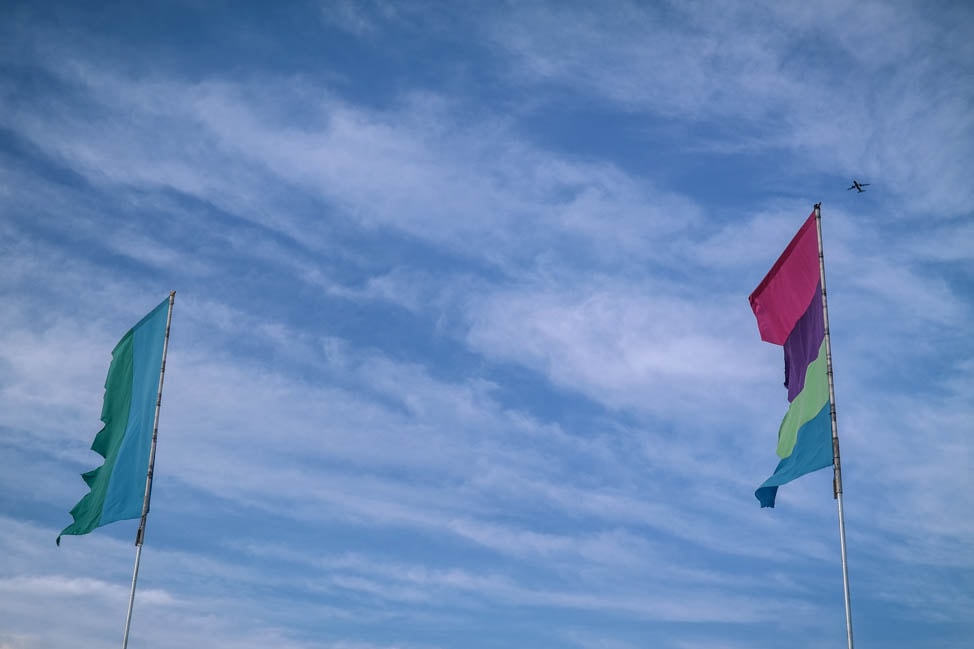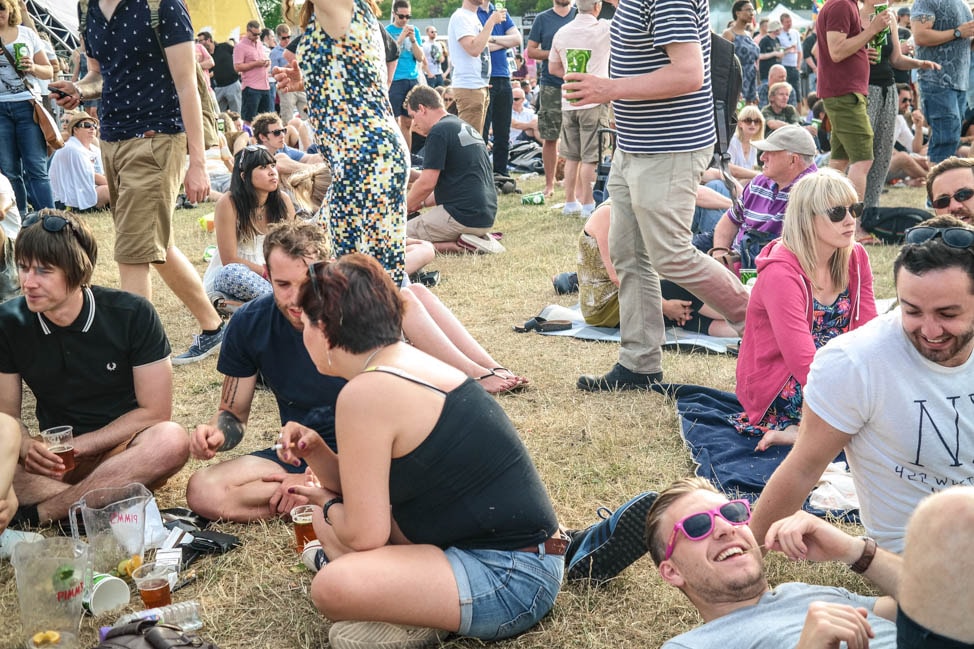 Yeah, music isn't my forte.
This weekend, some of my music loving friends encouraged me to join them at one of London's biggest annual rock festivals, the Calling Festival. Per usual, I knew of none of the performers, other than the headliner, who I remembered from when he was the lead singer of Oasis (and thus, was part of my sliver of musical expertise in the 1990s). But, it's was a beautiful July day, and I like an adventure, so I joined them.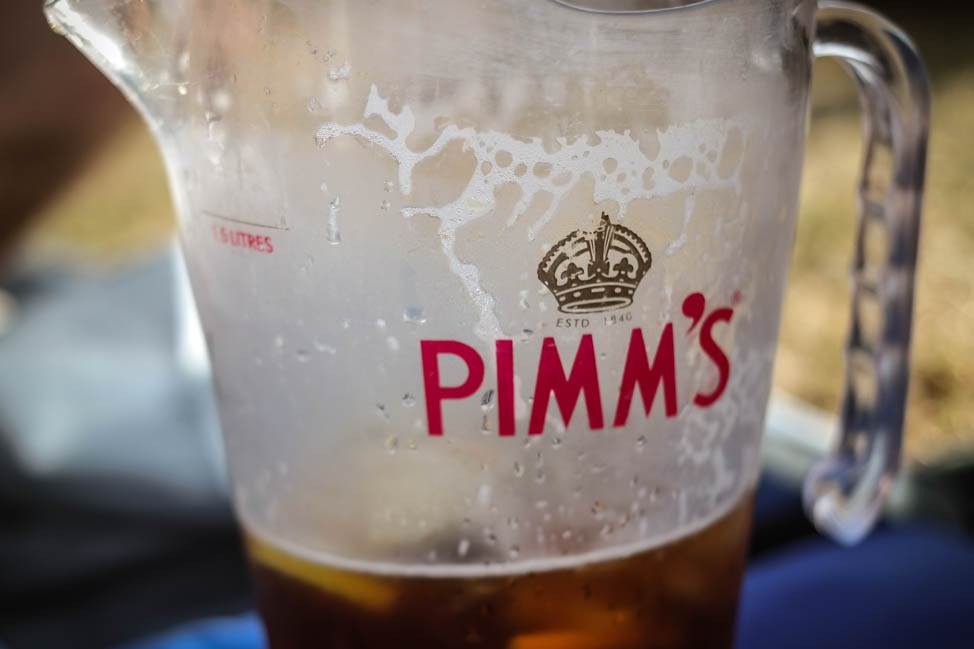 We had a couple in our group who are 'festival pros' which means they came equipped with a tarp, sweaters, hand sanitizer, and sunscreen. I brought a camera. The festival pros had heard most of the bands playing more than once, so they were able to give me a little inside scoop about who to listen for. They had also done some research online about what set to expect from the headliner because they had done some pre-event research online about recent sets he had played elsewhere.This couple basically blew my mind. They have many concerts lined up for the rest of the year and spoke at length about tour schedules and venues. They also used to visit Jazz Fest (in New Orleans) every single year. And they made an offhand comment about seeing a band in 'Austin' which means they are likely old fans of South by Southwest, back when it was only a music festival.
I think their knowledge of music matches Drew's knowledge of restaurants, so you know they're legit.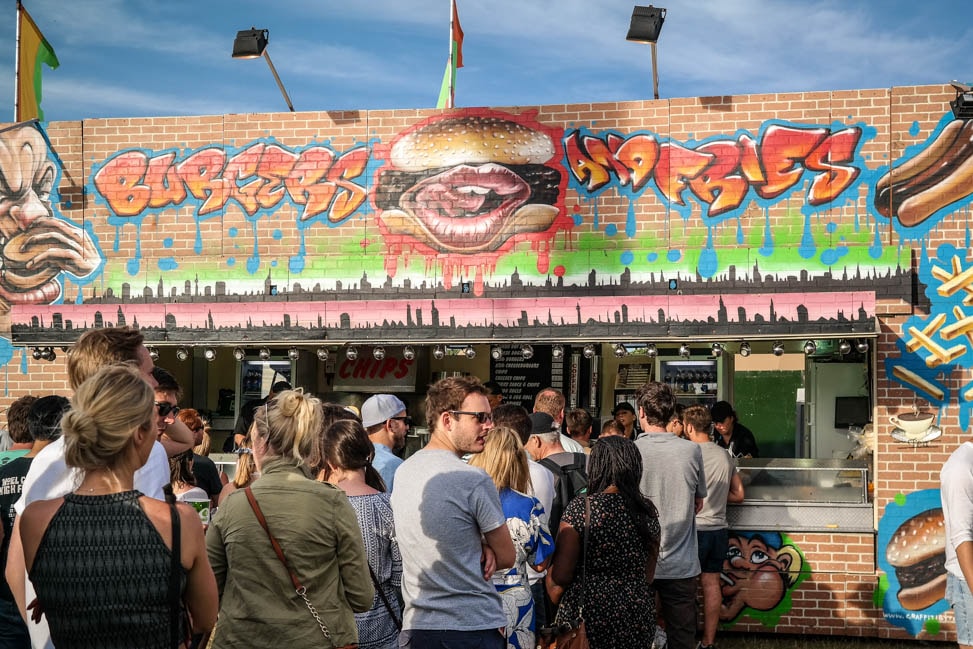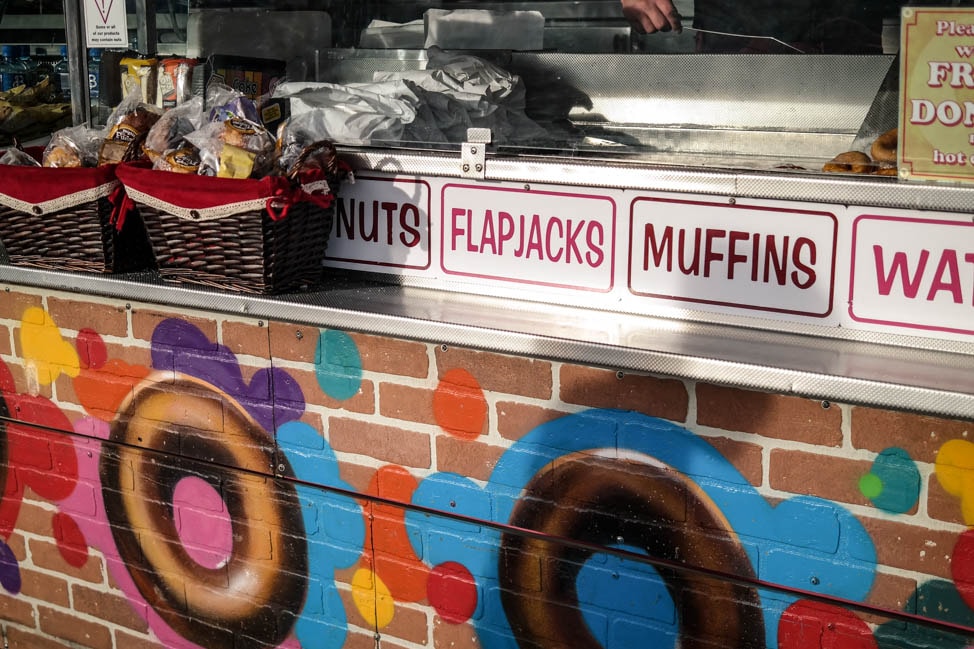 Overall, the festival seemed to my novice eyes to be well run and an annual favorite for many of the visitors. There were about a million well-marked signs for bathrooms, and thanks to a a few dry days, the ground was free from mud puddles or any other sloppiness. I will say that given the sheer number of people, there didn't seem to be enough food and drink stands. The queues were ridiculous, so much so that I didn't bother standing in any of them. I just ate cookies we brought into the park with us.
The people watching was fantastic, much better than my normal favorite place to stare at people, the airport.
My friends and I spent the better part of an hour discussing the merits of summer rompers, the apparent return of jelly shoes and denim overalls on adults. It was enlightening.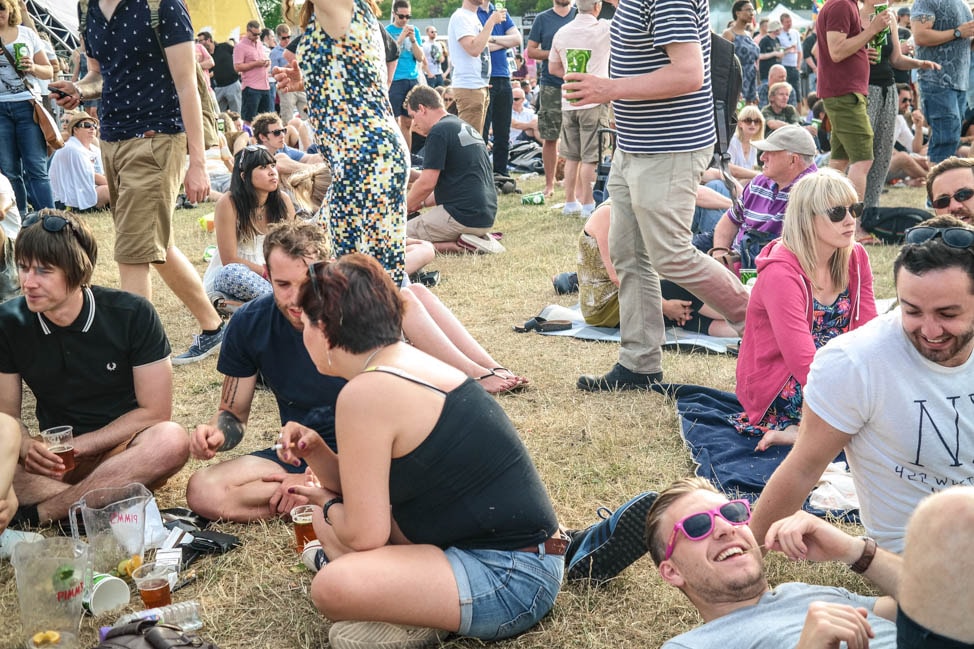 Finally, the music. I especially enjoyed a performance by a band called the Bleachers, who were upbeat and brought a ton of energy to the crowd. I also saw Modest Mouse and Ryan Adams. And a band led by a teenage girl who screamed a lot. I have no idea who they were.
In true Julie fashion, I left before the headliner. I was hungry, getting chilly, and didn't want to stand in a queue for an hour for a bottle of water. I also didn't adore Oasis in the 1990s, so Noel Gallagher by himself wasn't a huge selling point either. Plus Basil needed a walk. Plus, the 45 minute commute home. You get the picture.
I am so glad I finally (finally!) went to a music festival and one in London, where festivals are central to summer life. It was fascinating for my inner anthropologist and also a great way to see friends and celebrate summer in fashion.
Are you a music festival fan? Any must-visit festivals that we should target in Europe?