I have a passion for quality Asian food.  Yet, even in a global city like London, a majority of the restaurants serve watered down versions of the cuisine, or, for some strange reason, decide to combine Chinese, Thai, Malaysian and maybe even some Japanese on a single menu.  My advice? If a restaurant offers more than one ethnic cuisine on one menu, run away.
Luckily, London's Chinatown provides some excellent choices for Asian restaurants and quality markets to buy any accessory you may need to do home cooking.  There is something magical about Chinatown.  There is always a buzz, always a crowd of people.  Golden, succulent roast ducks hanging from windows and women assembling dumplings for all to see.  Bizarre herbal medicines and teas.  Lots of bright colors and lights. And, most importantly, Chinatown is usually open for business when other restaurants and neighborhoods are closed and desolate, so late night and holiday meals are an easy find in this neighborhood.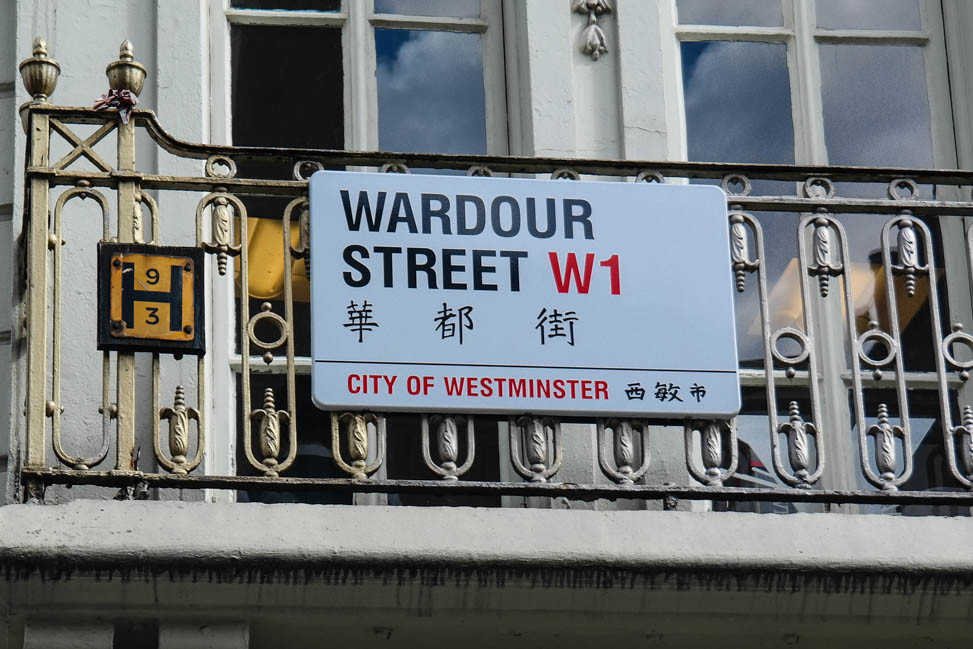 One of the benefits of Chinatown is its central location.  Sandwiched between the tourist areas Soho to the North, Covent Garden to the East, Trafalgar Square to the South and Picadilly Circus to the West, getting to Chinatown is not difficult for locals or tourists alike.  It means that whether you are taking in a show in the West End or just having some drinks in Soho, it's easy to pop over and have a quick, cheap meal.  The neighbouhood is tiny, only a few square blocks, and Gerrard Street is the main thoroughfare (pedestrian only, can't miss it), so getting lost is impossible.  Now, there are some terrible restaurants to be found in as well in this area, with gloopy, sweet sauces and mediocre noodles, so here are my picks for the most delicious options in Chinatown.
Leong's Legend, 4 Macclesfield Street
One of the staples of Chinatown and home to top notch dumplings.  Technically specializing in Taiwanese food, the go-to order here are the soup dumplings, or xiao long bao.  If you are unfamiliar with this amazing invention, here is a quick lesson.  Pork (and sometimes crab) is mixed with cold, gelatinous pork stock and wrapped in dumpling dough.  When steamed, the stock liquifies, resulting both a meaty filling and hot pork soup inside the dumpling.  Simply bite off the top, let some steam out and mix with some of the vinegar/ginger sauce provided.  Ridiculous.  Top tip: you must eat them immediately. Soup dumplings lose their deliciousness with each passing second.  Just do not burn your mouth in the excitement to get them down quickly.
The Taiwanese steamed pork buns are great as well, and fun fact, it is the dish that inspired NYC Chef David Chang's Momofuku empire.  Steamed buns are filled with pork belly, peanuts and some sugar.  A fatty, sticky, sweet dish.  The noodles are Leong's Legend aren't bad either, especially the spicy beef noodles.  Just remember that the door is never open at Leong's.  You do have to knock to come in for a meal.  I don't know why.
Dumplings Legend 15-16 Gerrard Street
My choice for Dim Sum.  The Dim Sum lunch menu at Dumplings Legend is fantastic and has a lot of options and almost nothing over £10.  I am a huge dumpling addict, so I hit the dumpling section pretty hard.  The prawn and chive dumplings are impressive and chock full of veggies with a lot of texture.  Dumplings Legend also has some fantastic xiao long bao, which are a little smaller and easier to eat than Leong's.  The pork and black truffle variety are delicious.
The cheung-fun with crispy rolls and spring onion are gelatinous rice rolls, but the in this case, wrapped around crispy fried spring onion pancake batter, so it has crunchiness to mix with the soft noodle rolls.  The Sichuan-style noodles with minced pork, known more commonly as dan-dan noodles, is a large order of noodles with a spicy, chili spiked broth that brings some of the numbing spice from the sichuan peppercorn.  Great to share.
Baozi Streetfood, 27 Newport Court
This is a super tiny takeaway that makes just a few things but does them well.  It would be easy to miss, because the signage on the building is only in Mandarin.  You have to keep a look out for the sidewalk sign.  There is a restaurant next door called Baozi Inn, but I just stick with the stall for the best stuff.
They dish out some quality, spicy skewers of meat, seafood and veggies for super cheap.  The veggie skewers are surprisingly delicious and the prawn balls are quite tasty.  Most skewers are cooked in a Sichuan broth, meaning there is some numbing heat from the Sichuan peppercorns.  This being Chinatown of course, there are also more adventurous options, like pork liver and pig intestines.  Yum, warm pig intestines.
New Loon Moon Supermarket, 9A Gerrard Street
If you need Asian staples for your home, look no further than New Loon Moon Supermarket.  This market does not just focus on Chinese groceries.  Almost every major Asian food culture is represented in this sprawling, multiple floor establishment.  Need kimchi, oyster sauce, sushi rice and pad thai sauce?  Yep, New Loon Moon has you covered.  One stop shopping.
I  am a big noodle fan, and it is nice to have a huge variety of noodle options from around Asia, like rice noodles for Thai stir fries or sweet potato starch noodles for the Korean japchae.  Plus, they have some solid instant noodle options that are far better than the traditional ramen you ate in college.
If you want a break from Chinese food, Tokyo Diner is a great option.  Offering affordable sushi, katsu curries, soba noodles and bento boxes, this place is perpetually packed.  So much so that they installed a webcam on their site of the dining room, which is either genius or creepy, I haven't decided yet.  The best part?  Open 12-12, 365 days a year.  No guessing about bank holiday hours or whether it is open on Boxing Day.  Tokyo Diner is always open, ready to provide some quality Japanese food.
HK Diner, 22 Wardour Street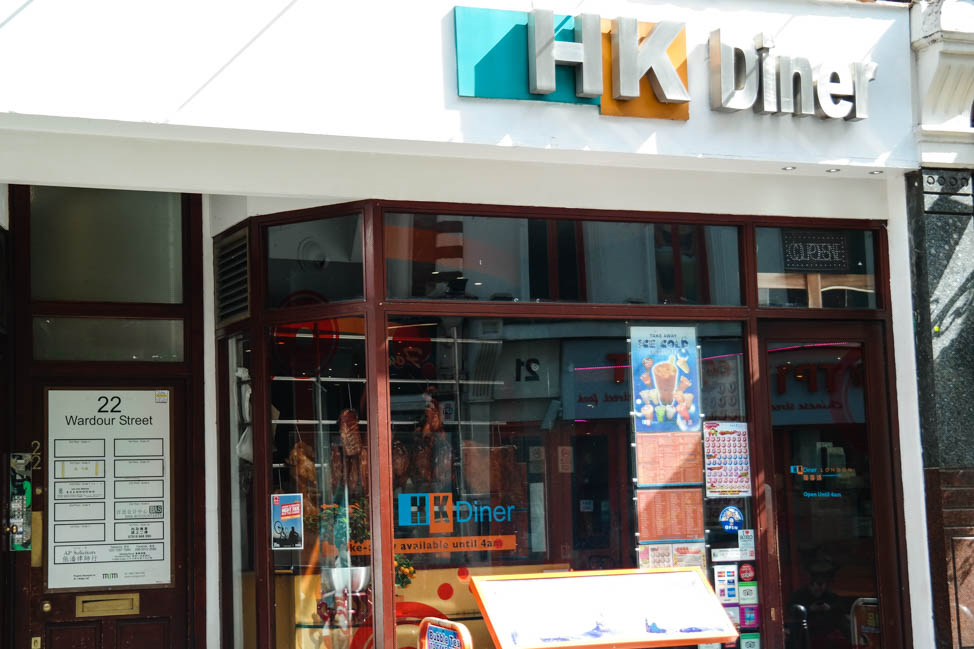 To say this place has mixed reviews would be an understatement.  People either love it or hate it.  However, it you have just lost money at the blackjack tables at
Hippodrome Casino
around the corner and you find yourself without much cash and its 2am, the HK Diner is your best bet. It might not be the best idea to have a huge Chinese feast at 2am, but neither is stopping at McDonalds or Chicken Cottage on your way home.  On the plus side, it is the place to go for bubble tea with an extensive menu in a variety of flavors.  I have also heard rumors that they do a great congee (Chinese porridge) but that is only listed on the Mandarin menu. On the negative side, they are not known for friendly and welcoming service. But they are open until 4am every night!