It's coming, or as I like to say, looming. Our wedding anniversary, the annual date that reminds me that the days are long but the years are short and that I am getting older. It's weird that our anniversary has that effect even more than my birthday.
After Drew and I had been married about two years, the actual date of our wedding (March 23rd) started to get lost in the shuffle of all the other important dates during a year. These days, any fun event that happens to fall during March gets designated as our anniversary celebration, and that's that. One year it was a bottomless brunch with friends (in NYC, where else?), which happened to fall in the vicinity of the date. Two years ago we were in Prague, but that was a mere coincidence. Last year, we claimed our March holiday to the Seychelles as our 'anniversary gift to each other' even though it didn't actually overlap with the real date in the least bit.
Also, no gifts. The gifts stopped after the first year. Back then, I was excited to give proper traditional gifts every year (certainly, with the thought that soon enough I'd be due for some platinum and rubies). The traditional gift for a first anniversary is paper. Drew gave me the most beautiful necklace, a pendant with a small piece of gorgeous and glittery patterned yellow paper shrouded in clear glass. I gave him a magazine subscription. Sure enough, I promptly lost the necklace, mere months after receiving it. I can still remember where I left it, at the side of my pool lounge chair in Gibson Island, Maryland.
If we were still participating in the anniversary gift tradition, this year's offering would be pottery. Drew hates pottery.
This backstory about our clumsiness around our wedding anniversary is all to explain the most amazing non-anniversary anniversary celebration we gave ourselves this year, completely by accident.
We scheduled a March weekend in Switzerland months ago, when flights were cheap and calendars empty. When we actually showed up in actual Switzerland last weekend, we had literally not planned a thing, other than where we were going to stay.
And then we walked into our hotel room.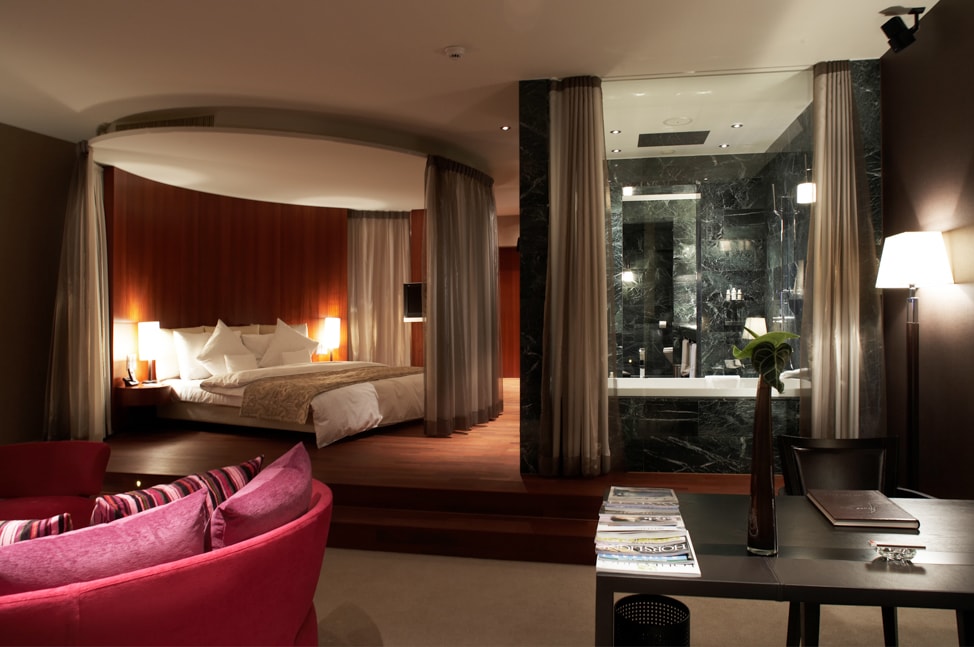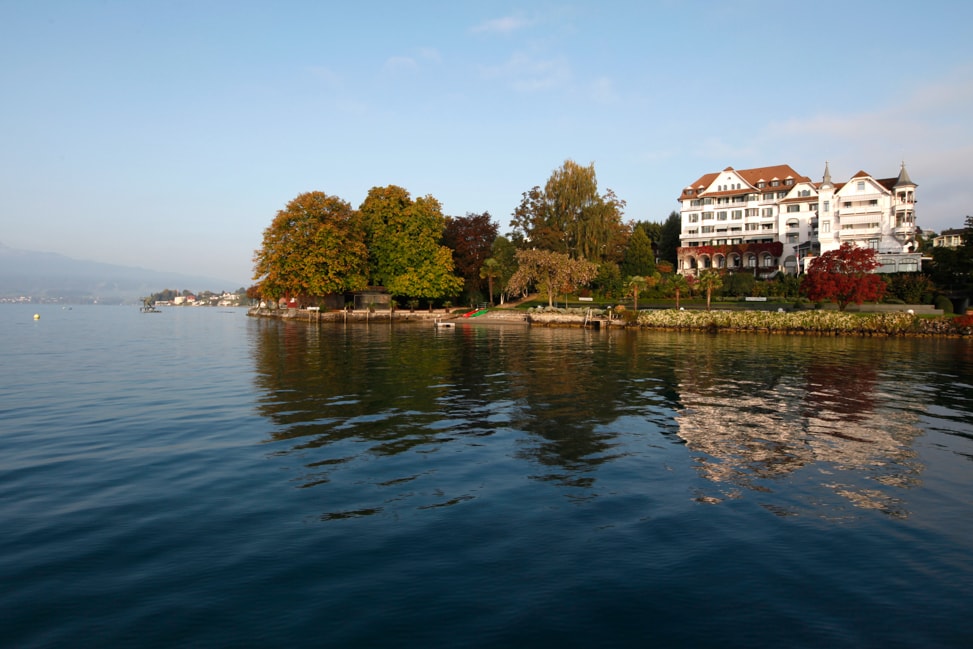 It was jaw-dropping, the kind of room that appears regularly in movies but never in real life. The room sprawled before us, a massive suite with separate living area and a bathroom with a window. The circular couch made of orange velvet sealed the deal. Drew looked around and said, 'This should be our anniversary weekend, our gift to each other.' And that was that.
You might wonder, what does an anniversary weekend look like when there is no planning whatsoever?
For us, it meant that we started each meal with champagne. A little bubbly before a pizza lunch, yes please! If that's not a celebration in a glass, I don't know what is.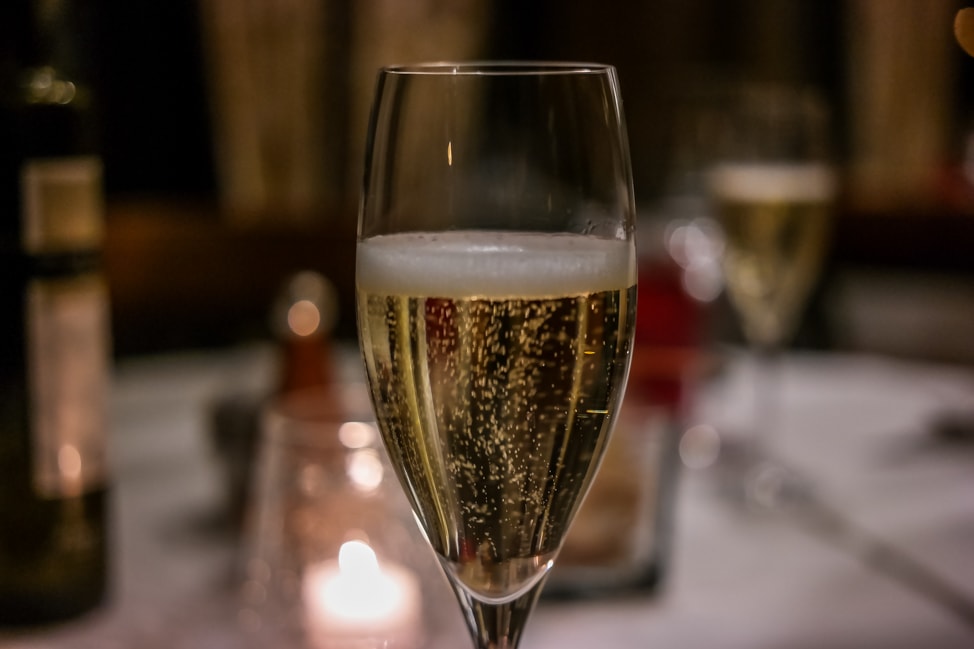 We also ate a lot of dessert, whenever the slightest hint or mention of it cropped up. Dessert pastries from the breakfast spread which I normally try to avoid? Bring. It. On.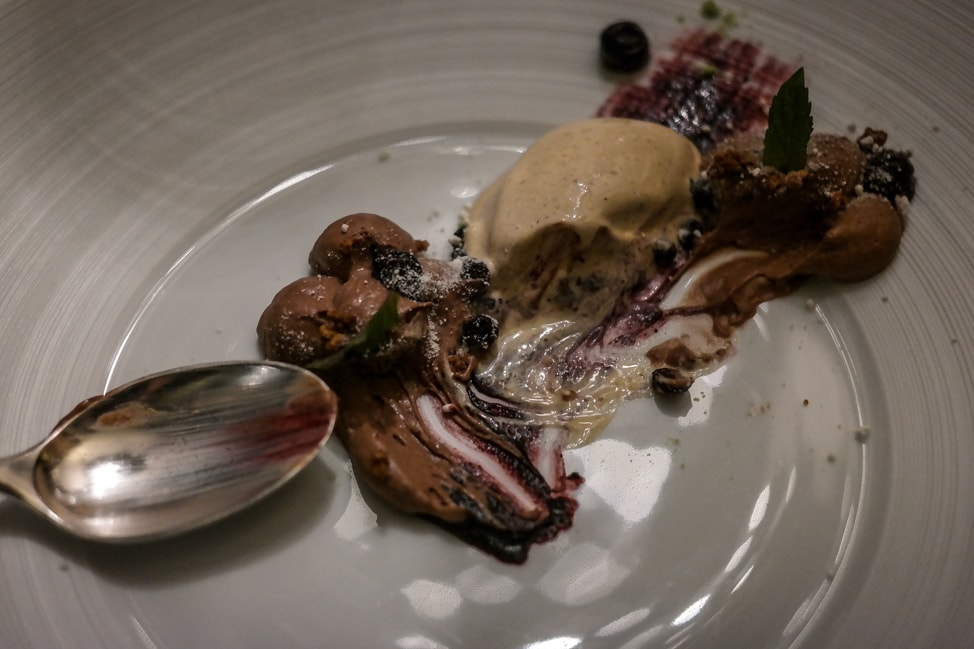 The biggest indulgence of the weekend was a blissful two hours spent in a spa cottage at the Park Weggis Resort. We like the odd spa treatment from time to time (Drew's obsession with massages is well documented), but we were totally clueless about this new form of spa-going.
Leave it to the Swiss to take it to the next level.
In addition to the normal spa with treatment rooms, saunas and pools, the Park Weggis built a separate building, formed of six individual 'cottages' – large rooms packed with all the normal spa fixtures, available for private use. In each cottage you'll find: a warm whirlpool, sauna, cool pool, an 'expriential' shower consisting of like 8 different shower heads all coming from different angles with different water temperatures, massage table with a body-length headlamp, massive waterbed, foot soaking tub and lounge chairs. And tea, and snacks and self-selected music. If you really want to go crazy you can order in more spa treatments, have a masseuse stop by for a massage or an aesthetician for a facial.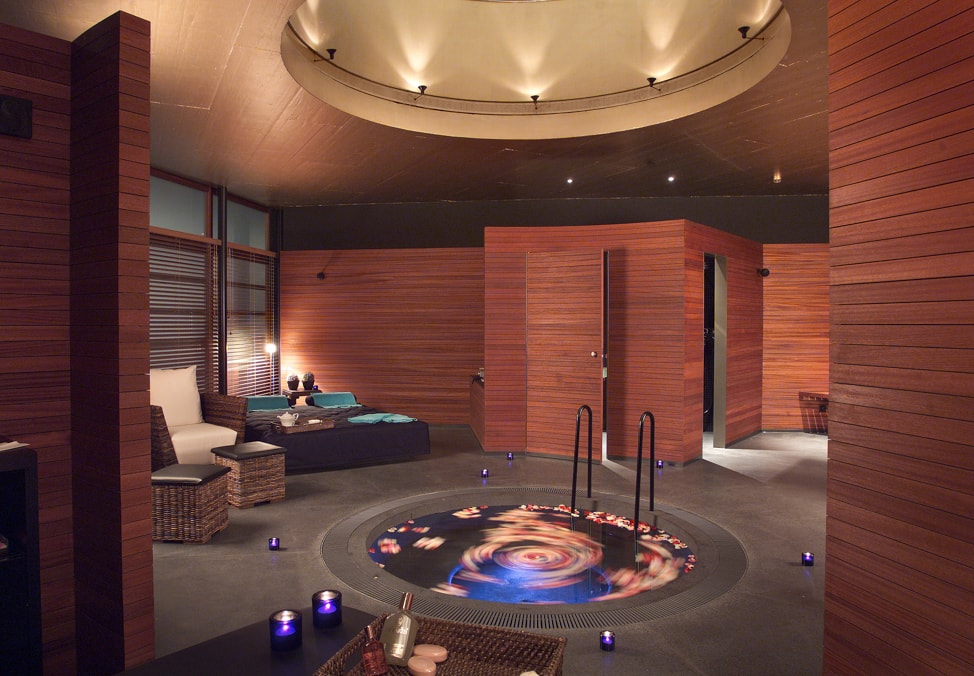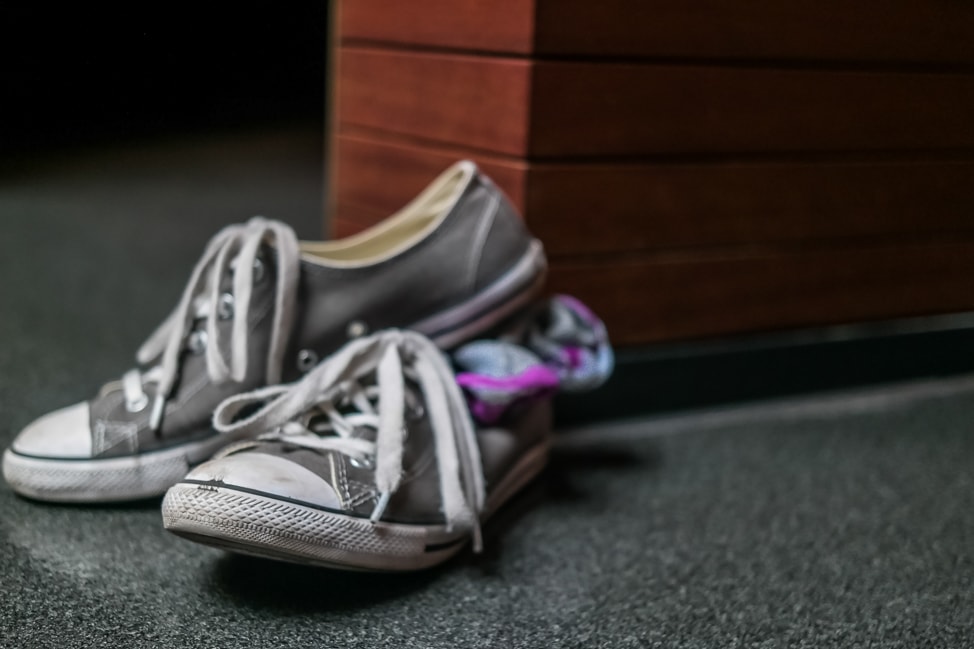 When our lovely host left us to our own devices in the spa cottage for two whole hours, we were like kids in a spa candy store. We each tried to figure out the best order in which to do all the things – hot tub, cold tub, sauna, shower? Or sauna, cold tub, shower, hot tub? Of course you simply can't go wrong, and we happily indulged in the treatments, regularly pinching ourselves that we were actually here, the recipients of what has to be one of the more rare and luxurious spa experiences in the world.
One small detail that I must mention – the spa gives the room a call when there are fifteen minutes left in your session. That precludes you, the relaxing guest, from needing to watch the time, which is such a relief if you're like me and always have half an eye on any available clock.
That phone rang much faster than I thought possible, and for the rest of the weekend, our main conversation was about which part of the spa cottage was the best (me: hot tub, Drew: sauna).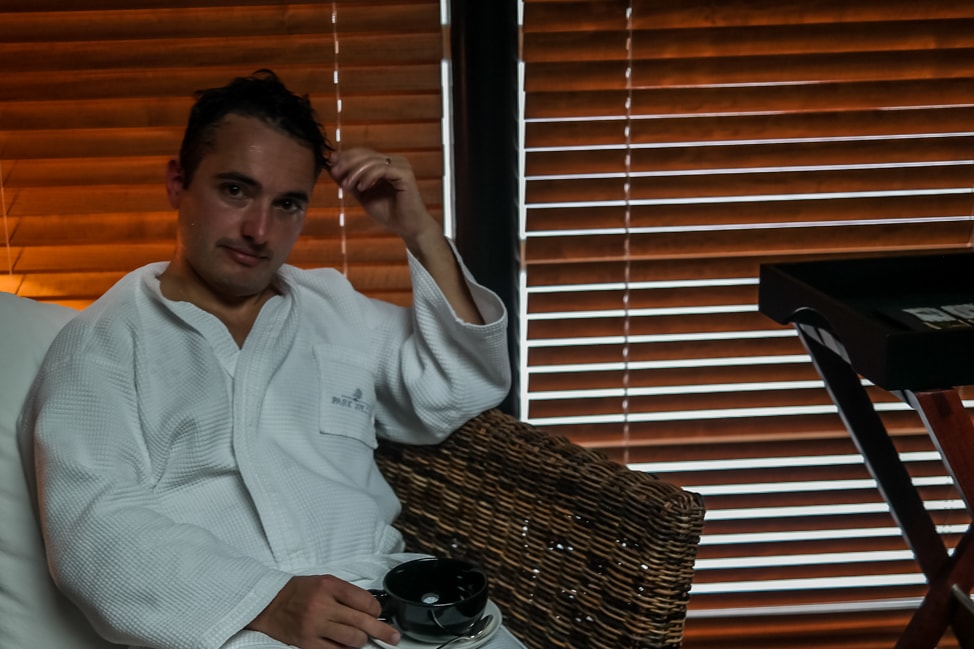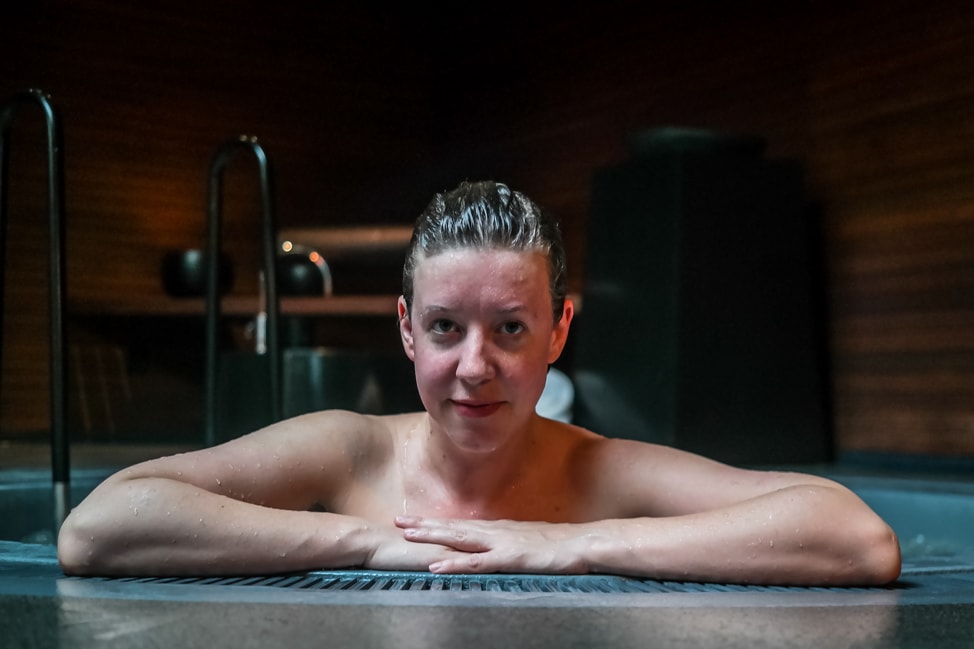 On our short flight back to London, Drew and I had the standard conversations that we always have during these flights. We talked about the highs and lows of the weekend – the resounding high was the spa cottage, the low was the low clouds that dampened the view from our terrace. Then we put the weekend to the true test – how was this weekend compared to the many, many weekends away that we've had over the years? Top five, for sure.
Drew ventures that it was his favorite, but as we've established, he has a real thing for spas.
Regardless, our non-anniversary anniversary weekend in Switzerland beats my gift of pottery any day of the week.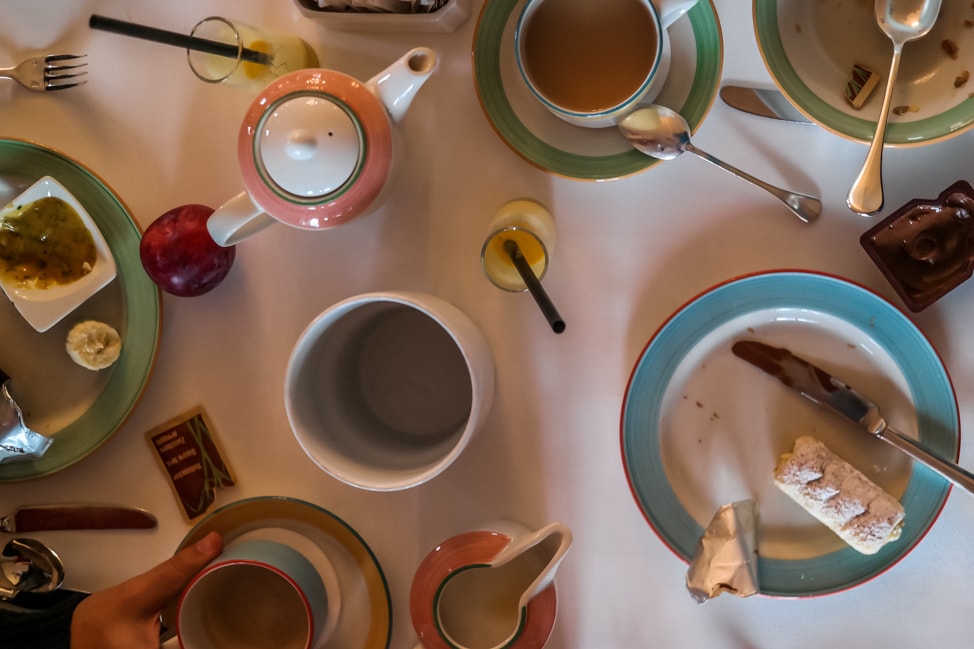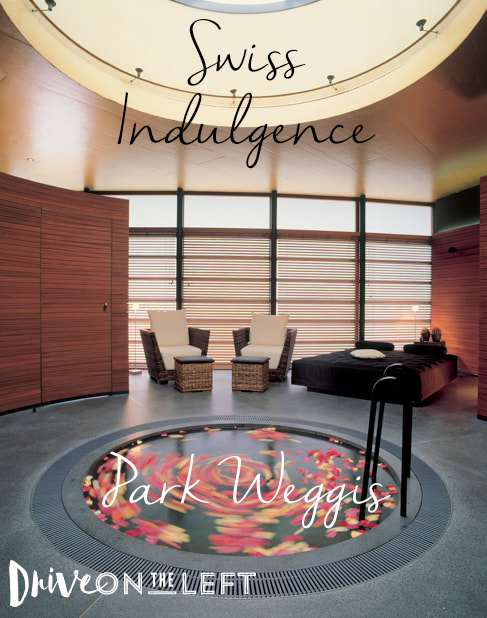 Have you ever had a truly indulgent anniversary? We'd love to hear about it, you know, for the next time we don't plan one!
---
Thanks to the Park Weggis for their amazing hospitality during our stay. They provided use of the spa cottage to us (though they had no idea about our impending anniversary!). Also, a few of the photos above, the really gorgeous ones, are courtesy of the Park Weggis.