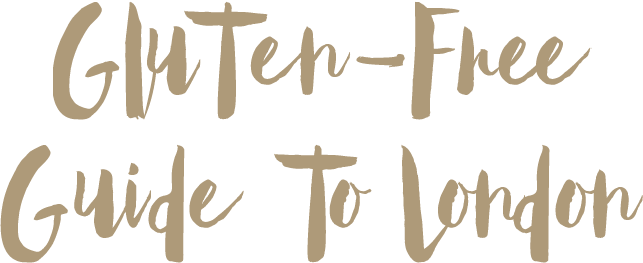 WHY WE WROTE THIS BOOK
Six months ago, Drew was diagnosed with coeliac disease. It was a major lifestyle change, as it is for everyone who receives that diagnosis, but it felt incredibly personal. As the manager of multiple restaurants in Portland, Maine, and New York City, he was in the center of restaurant culture, and would proudly declare that his main hobby in life was eating.
Our passion for food is strong, and fuels much of our travel around the globe. With our relocation to London in 2013, we were enjoying exploring the city through our favorite avenue: the city's delicious food!
This guide is meant for people who want to explore a gluten-free lifestyle in London. Whether you have been diagnosed with coeliac disease, are gluten intolerant or just curious, this guide is designed to be a helpful, informed resource to make a gluten-free diet simpler and more enjoyable.
The foundation of the guide is rooted in the restaurant list. Covering all areas of London, it's arranged to make finding a quality restaurant with gluten-free options easy and painless. The list highlights both independent restaurants and chains/multi-unit restaurants, covering every budget and neighborhood.
In addition, there are sections for cooking and shopping, featuring helpful tips for working with different types of gluten-free flours, and stores that stock the necessary essentials for preparing gluten-free meals at home.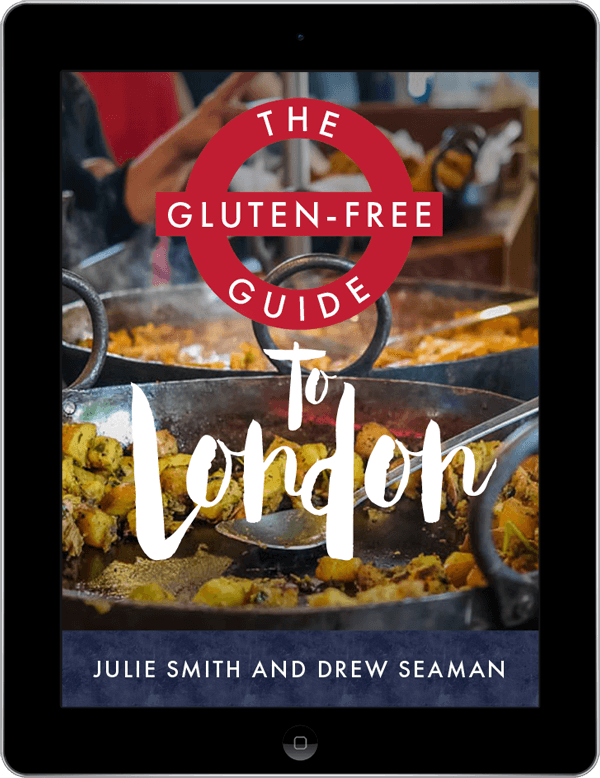 The most comprehensive restaurant round-up for gluten-free dining in London
Listings spanning a multitude of cuisines and price points. From kebabs, to street food, to high-end dining, the book covers it all
Recommended dishes at each and every restaurant
Address, cost, website and a designation for Gluten-Free Friendly and Gluten-Free Only
An exhaustive list of chains or restaurants with multiple locations including a brief description, website and how easy it is to navigate their gluten-free offerings
Avoidable mistakes and pitfalls that complicate gluten-free dining and how to avoid them
Stores and markets around the city that offer a wide range of gluten-free products and ingredients for cooking meals at home.
All the basics about alternative flours, and the best use for each

Restaurants that offer only one gluten-free dish, or a limited gluten-free selection
Eateries that claim to be gluten-free friendly but basically just remove gluten ingredients from a dish. Bun-less burgers, be gone!
Mediocre or terrible restaurants. Sorry folks, our standards are high and we keep them that way, no matter the ingredients