Welcome to Expat Interviews, our monthly interview with fellow travel bloggers who have decided to pursue a life abroad and become expats. Each interview will be focused on a different location around the world, providing a look at what it is really like to live in a place, not just visit. In case you missed it, don't forget to check out our first instalment about expat life in London.
This month on Expat Interviews, we have Dawn, the Canadian mum behind 5 Lost Together. Much like us, she and her family are on their second expat assignment, having spent time in Malaysia before settling into their current home of Melbourne. Making the decision to live abroad again can be challenging, especially when you have settled back in your home country after the first assignment. Adding another level of complexity to expat life that even we are unfamiliar with, Dawn and her husband have three young children along for their adventure.
See how Dawn and her family have dealt with these challenges of being an expat family, from traveling to adjusting to new education and healthcare systems.
Expat Interviews
You obviously got exposed to a life abroad when your family sailed down to the Bahamas for two years when you were a teenager. Was their any question that as an adult you would seek out expat life?
That experience of sailing for two years when I was a teenager definitely laid the roots of my wanderlust. In addition to planting that seed of travel, it also showed me that there were alternative ways of living your life. We met so many people and families that were rejecting the rat race pattern of life for a year or even permanently. As an impressionable teenager it really opened my eyes to a world of opportunities but also helped define the values that I have shaped our life.
We never really set out to become expats or live overseas. We loved traveling and were always looking for ways to travel longer and more often.  However, it wasn't until a job opportunity with Paul's company to relocate to Malaysia came up, that we pursued expat life.
An email was sent around Paul's work asking if anyone was interested in moving to Malaysia. Paul forwarded it to me to see if I was interested and by the end of that day, we were pursuing that path. There was a little stumbling block though. We had two small children and Paul was in Malaysia signing the contract when we found out we were unexpectedly expecting baby #3. This definitely made us pause and reevaluate our plan. In the end we decided to continue on and our third child was born in Malaysia.
You had a clear love for travel before having a family. How did the addition of three children alter your travel?
I know a lot of families expect to not be able to travel once they have kids, but this was never our attitude. We continued to travel once we had kids, although of course we have made changes to the way we travel. We still traveled in developing countries and often on backpacker budgets. However, we find we now travel slower and as the kids get older they are more involved in travel planning and itineraries.
What are your childrens' general impression of expat life having spent a majority of their lives away from Canada?
I wish I could say that our kids 100% embraced their life overseas, but there have definitely been struggles. When we lived in Malaysia, the kids were all under 5 and it was easy because they didn't know any differently.
However, the move to Australia was harder because they had just gotten settled into their lives in Canada and wanted to stay there. Our daughter was 9 when we moved and she is quite vocal about her preference to move back to Canada.  She has this need to live in the same place for "longer than 2 years" and has a deep attachment to Canada.
However, she and her brothers have all adapted well to their lives overseas and even our daughter grudgingly will admit that living overseas has led to amazing experiences.
I think for most expat families, quality healthcare is something that is a major concern. You even had a baby while in Malaysia. What has your experience with the medical system in both Malaysia and Australia been like compared to you grew up with in Canada?
That was definitely a concern for us when we moved overseas, having two young children. Since Malaysia is one of the most developed countries in the region, it offers excellent health care at very affordable rates. Our expat package included health insurance that allowed us to access private hospital services in Malaysia.
We lived in Ipoh, Malaysia, which is between the larger expat communities of Kuala Lumpur and Penang. I found the health care that we received was excellent in Ipoh. Most of the doctors were trained in the UK, spoke English and the private hospitals were very modern.
I arrived in Malaysia pregnant and did struggle to find a midwife or obstetrician that matched my natural and holistic prenatal and birth preferences. I found the birthing process in Malaysia to be over-medicalized with a very high caesarian section rate.
Mid-way through my pregnancy, I found a doctor in Penang (2 hours away) that matched with my preferences and even offered hospital water-births. I ended up living in Penang with my other two children for the weeks leading up to my due date and had a wonderful natural birth experience there. We thought it was so funny how we were served a candlelit, champagne dinner in the hospital after his birth. All part of the private hospital experience in Asia!
As expats in Australia, we are not eligible for the medicare system here, so we have private health insurance that we use, provided by Paul's work. Australia has a more hybrid public-private healthcare system, then our public system in Canada.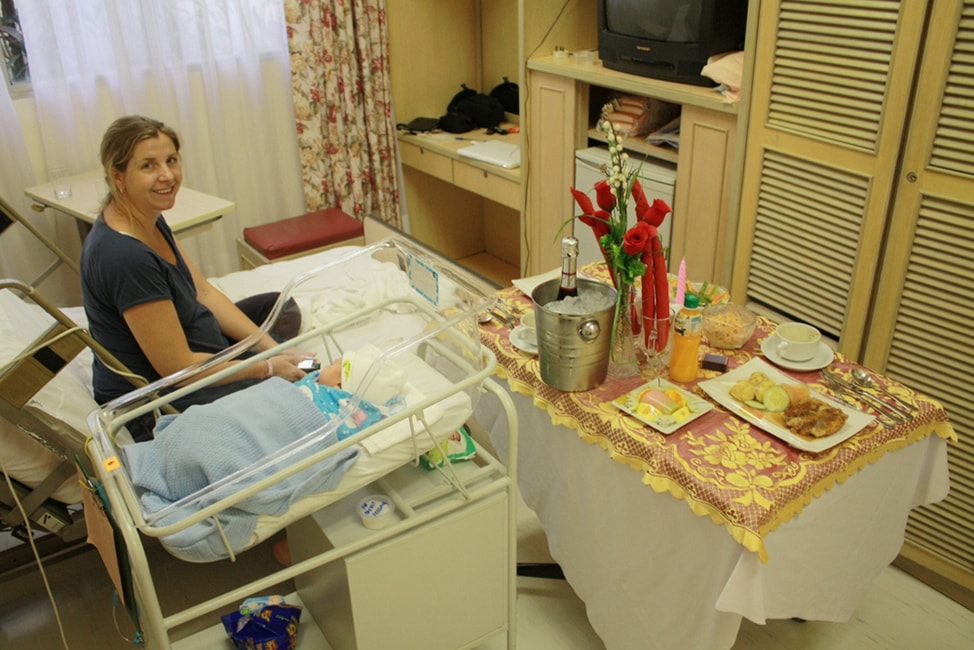 How is the education system in Australia? How did your children handle the transition to a new school in a foreign country?
When we lived in Malaysia, the older kids attended an international school for kindergarten and pre-school. While the school was very friendly, it was one of the reasons we decided to move back to Canada. As an educator myself, I found the system very out-dated and focused on rote-learning. If we had been living in KL or Penang, there would have been a lot more options for schooling.
I find the Australian system very similar to the Canadian system. There are definitely differences like wearing uniforms and the school year. I am really impressed with how our Australian school is incorporating technology into class, the level of student-led and inquiry-based learning and the focus on developing the whole child, not just their academics. My experience with the school in Australia, makes me want to stay here longer this time. It is very common in Melbourne to send kids to private schools, but we have found the government primary school to be excellent.
I think the kids adapted pretty well to their school in Australia. It is always hard starting at a new school and I do feel guilty for putting them through that. However, in typical Aussie fashion, the school community has been extremely welcoming and that has made the transition easier.
What was the experience of returning to Canada after your first expat assignment? Did it take time to readjust?
Returning home was a mixture of emotions. We loved being with our family and friends that we had really missed being away.  It was exciting to move back into our home and start the kids at their Canadian school. However, we also really missed our tight expat community, the low cost of living in Malaysia and opportunity to travel.
We actually moved home with the conclusion that we loved traveling, but we weren't sure if we loved living overseas. We are really close with our family and we found it really hard to be away from them especially with three kids under 5. I honestly didn't think that we would live overseas again, but obviously those feelings changed with time.
How hard was the decision to become expats again after you and your family had returned to Canada?
In between our time as expats in Malaysia and Australia, we lived in Canada for a couple of years and took a 6-month career break to sail in the Bahamas. Our plan was to move forward with an extended sailing trip when Paul had the opportunity to move to Australia.
Again we jumped at the opportunity even though there was some resistance from the kids this time as they were older and aware of what was going on. But, it just seemed like too good of an opportunity to turn down. We have never pursued these opportunities to advance Paul's career, but because of our love of travel and living differently. Living overseas has completely shaped who we are today and shaped our kids' childhood.
Ok, visa time. How difficult was your visa process like for Malaysia and Australia?
Luckily for both Malaysia and Australia, Paul's US-based employer sorted out the visas for us. We did have to provide some documentation, but they went through the visa process for us. We came to Australia on a 457 visa, which no longer exists. It was the most common way for expats to come to Australia for up to 4 years and it allowed the spouse to work as well.
You are the trailing spouse in your family (I know the feeling!). What challenges does that present for you personally?
There are definitely challenges being a trailing spouse, but also opportunities. I am a high school teacher in Canada and luckily I have always been able to take leaves of absence from my position there. We are now at the point where we need to decide to return to Canada to keep my position or let it go. That is an incredibly hard decision for me as I really enjoyed what I do and it is difficult to get a teaching position in Canada.
Since the kids are all in school and I am not working here, I was really worried what I would do all day and how I would fill my days. However, it has given me a chance to really work on our family travel blog, 5 Lost Together. I have basically put myself through a very intensive course on SEO, social media management and content marketing.
Not working has also allowed me to spend even more time with the kids and I really cherish being able to walk them to school each morning and pick them up. I volunteer in their classrooms and School Council a couple of times a week which has given me a great insight into the school and makes me feel productive.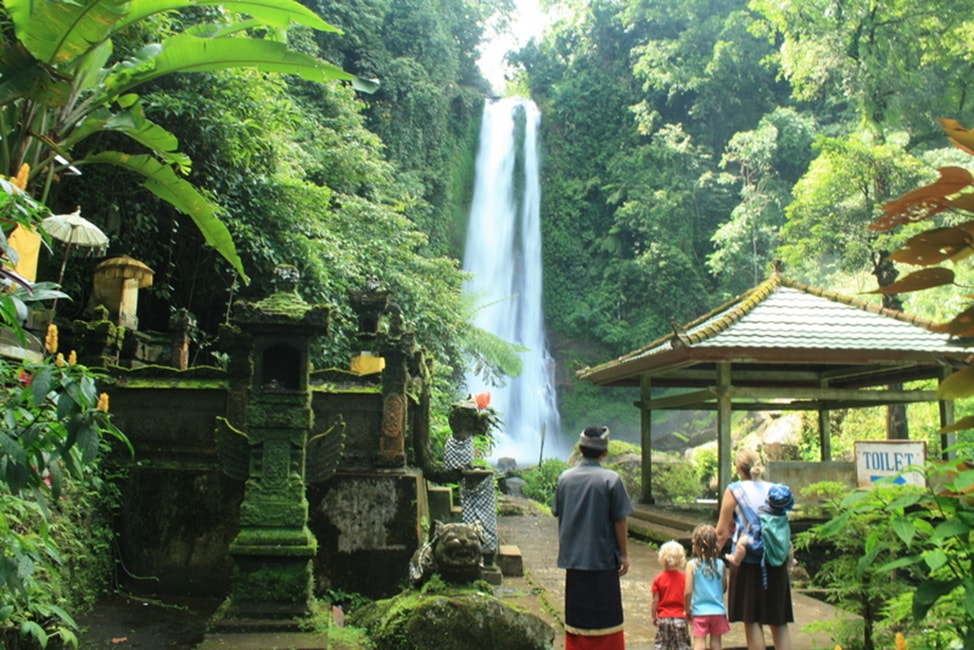 What has been the biggest surprise about life in Melbourne?
How much we have loved the city-experience. We are from a city an hour outside Toronto, but neither of us have ever lived in a really big city. Here in Melbourne we live in an inner-suburb where we can walk everywhere, we have trams at our doorstep, we can cycle into the city centre and enjoy the constant festivals and buzz of city life.
Melbourne routinely wins "most livable" city in the world and it completely lives up to the hype. The cafe-culture, work-life balance, milder climate, green spaces and progressive attitude have hooked us. It is a city that you need to spend time in to truly appreciate. It may not have the blockbuster attractions like the Sydney Opera House, but it has a really great vibe.
One of the best aspects of expat life is the opportunity to travel, and you and your family have been on plenty of adventures. What have been some of your favorite experiences? Any surprise destinations that you never would have thought you would visit?
That is the #1 reason we have chosen to live overseas. While we are still constrained by annual leave limits, we have been able to see a lot of Australia in the year we have been here. From the Great Barrier Reef to Sydney, we are making the most of living in Australia.
We find we are way better at exploring our newfound city then we are in Canada. We get excited about every little festival, hike or new restaurant. We use our weekends to explore the National Parks around us, visit museums and tourist attractions and really get to know our new city.
In October, we went on a cruise from Australia to Papua New Guinea, which was an absolutely incredible experience. It is a country I have always wanted to visit, but never thought I would have the chance. I have always been fascinated by tribal culture and when I discovered a cruise that went to remote untouched islands of Papua New Guinea, I knew we needed to book it.
Since Australia is so close to Asia and since I am not working, I have been able to take advantage of budget airline sales and had a quick trip up to Singapore last month with one of the kids.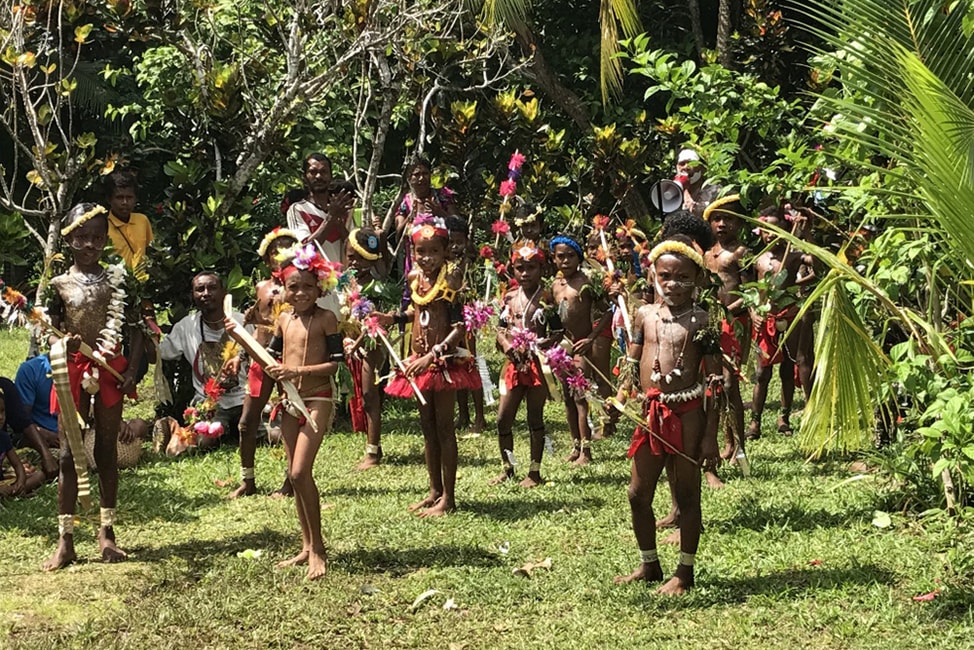 Any embarrassing expat stories?
When we lived in Malaysia, we had a domestic helper that came into the house for 4 hours each day.   In the beginning I felt extremely awkward being at home while she cleaned. I would often hang out in my bedroom so I didn't feel so guilty and have to awkwardly converse with this stranger. However, with time I became much more comfortable with the concept and also this wonderful woman, who became a dear friend. Her role shifted in our time there and she helped me so much with the children. She also helped me get through those lonely days at home when I was home-sick and missing my old life.
You've said that you are planning on being in Australia for 2 years before returning back to Canada. Will that be the end of your expat life, or may it just be a short break?
Such a timely question! We are mid-way through our time in Australia and it is decision time for what the future holds.  We are torn in many directions. I feel like we are only just getting settled here in our life in Melbourne and I don't feel ready to leave. I think two-year expat terms are hard because it takes you at least a year to get truly settled and to start developing strong relationships.
However, we still really miss our family and friends in Canada and we would have to make major changes to stay here too. We also have lots of other extended travel ideas that we want to pursue. Our daughter is four years away from high school (year 9) and we want to make the most of these next few years. We will likely settle in Canada for the high school years, although we seem to be really terrible at being settled.
Thanks again to Dawn from 5 Lost Together for participating in our 'Expat Interviews' series. Dawn loves traveling and blogging about her adventures traveling and living overseas with her three kids (ages 6, 8 and 10 years old) at 5 Lost Together. You can follow her adventures and musings on: Facebook, Instagram, Twitter and Pinterest.