There were rows of artisanal food producers. Butchers touting local rare breed beef. Fishmongers hawking crabs from Devon and gorgeous turbot from the North Sea. A dairy showcasing raw milk and yogurt. Not to mention fun and eclectic food stalls, selling burgers, crepes, sandwiches and ice cream. Even cult home cook duo Hemsley and Hemsley were roaming the grounds, filming a segment for a TV program.
Is this market in trendy East London or hectic Central London? No, it is in Brockley, in South London, an area that few visitors to the city will venture. And I'm fine keeping this gem to just us Londoners for now.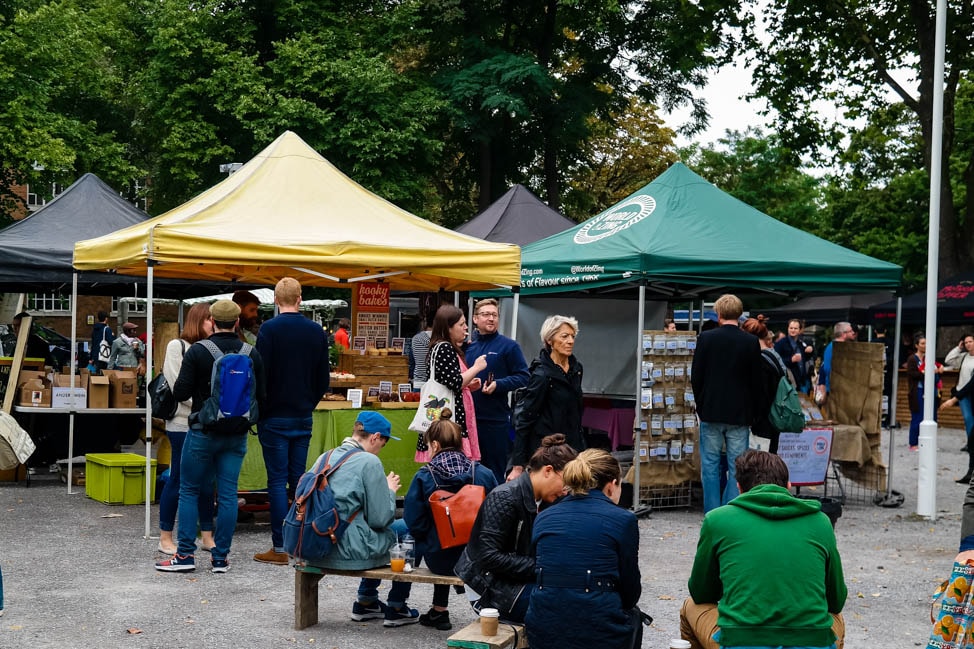 Brockley is just a little further south of Greenwich and accessible from National Rail or the Overground. It seems far away, yet it is only 40 minutes from our flat in North London. Brockley Market is not as immense as some of the markets around the city, but it is large enough to offer variety, plus plenty of seating to relax with a freshly made burger or cup of coffee.
Unlike say Borough Market, which is teeming with people, creating long queues and a complete lack of personal space, Brockley Market has a relaxed, neighborhood feel. Lots of young families, casually walking around and enjoying a lazy Saturday. No one is in a hurry. No frenzy.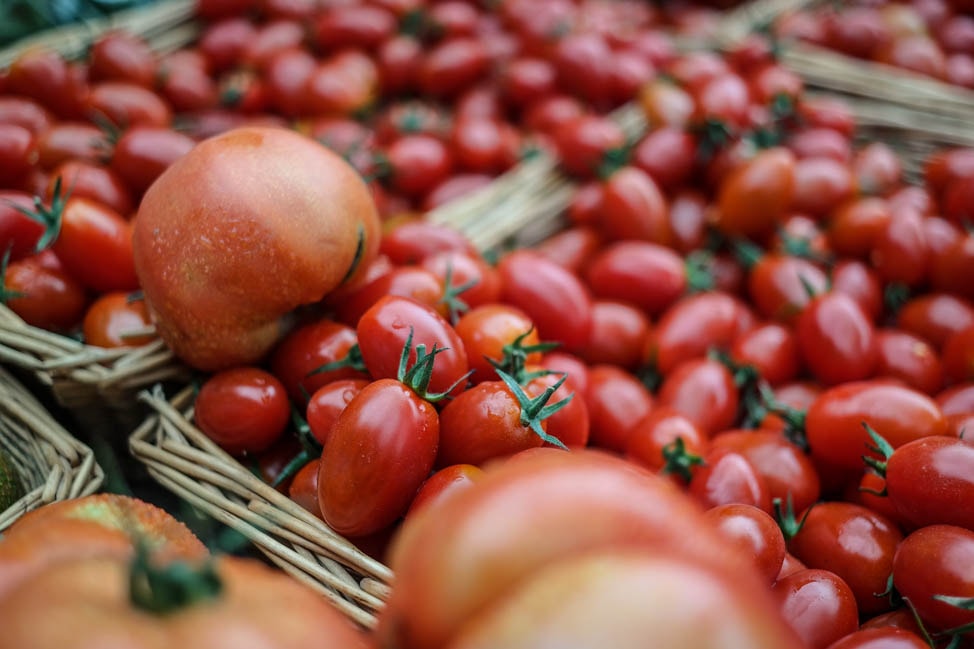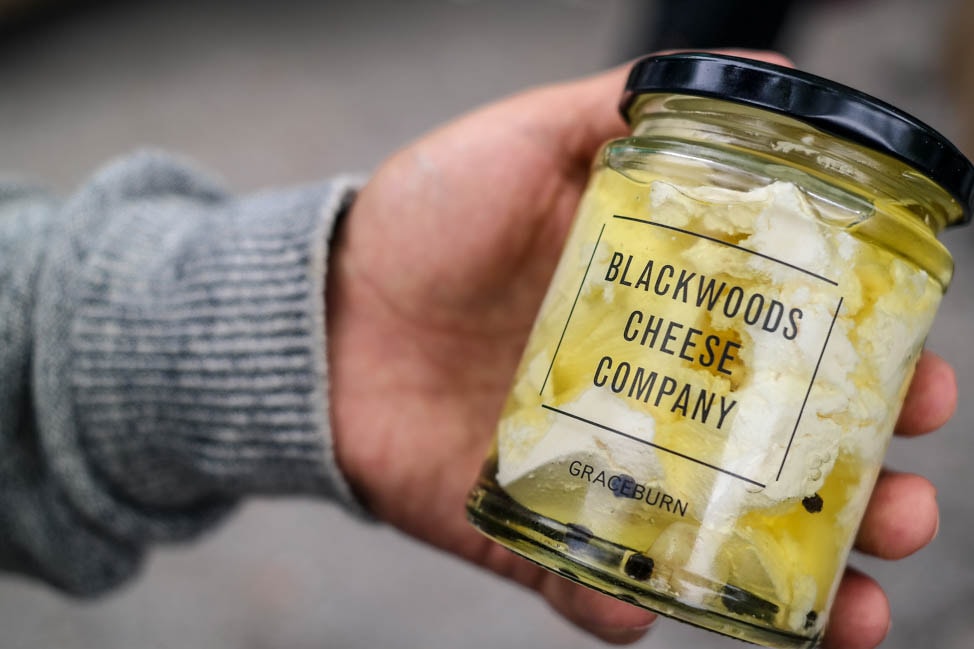 On our visit, the produce stalls were overflowing with stunning heirloom tomatoes, their bright, vivid colors popping on a typically dreary London Saturday morning. We stopped by Blackwoods Cheese Company, started by a few guys I used to work with at Neal's Yard Dairy. In addition to selling some of the best cheese from around the UK, like Montgomery Cheddar and Kirkham's Lancashire, they produce cow-milk based cheese. We bought a bottle of Graceburn, consisting of fresh curd marinated in olive oil with herbs, has the consistency of feta and is the perfect addition to salads or pasta.
We utilize the leftover oil to make salad dressing, since it is full of flavor. Smart.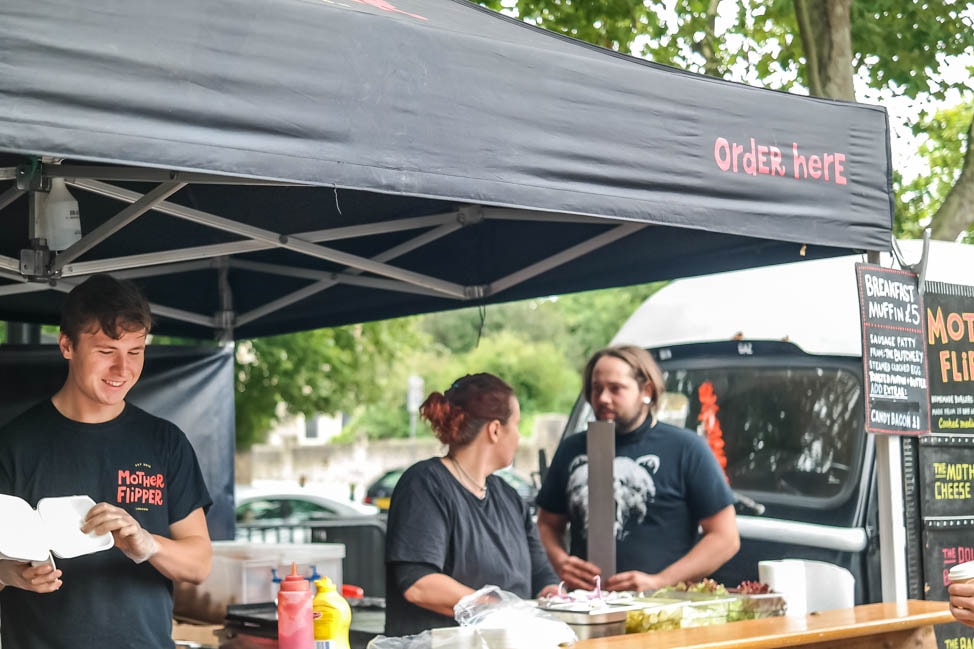 Our excursion coincided with lunch time,  so we sampled a few items from the food stalls as well. What I love about markets like Brockley is that the line up is constantly changing. Each time you visit, there might be a completely different setup of vendors, creating a different experience each time. You might have meatballs and buttermilk fried chicken one time, then a greasy cheeseburger and a Mexican torta the next.
We tried the buckwheat crepes from Suzette, run by a French couple out of a vintage Renault van. The savory crepe, made from the completely gluten free buckwheat batter, was filled with cured ham and Comte, a French cheese that tastes of brown butter and melts beautifully. The buckwheat added a nutty, almost bitter flavor to the gooey, savory filling.
Crispy, buttery and filled with melted cheese and ham. What's not to love?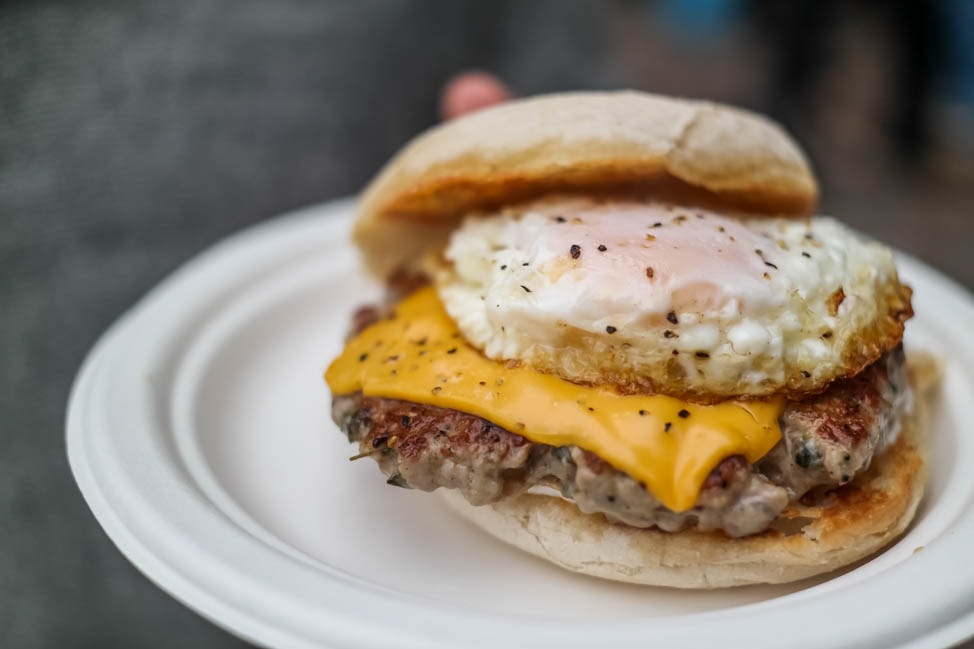 Julie had a hankering for a breakfast sandwich, so she sampled the option from Mother Flipper. The slightly sweet, pork breakfast patty was topped with American cheese and a fried egg, served in an English muffin. Julie choose not to add their candied bacon on top for an additional £1.
Something about not wanted to make the sandwich feel even more unhealthy. Whatever.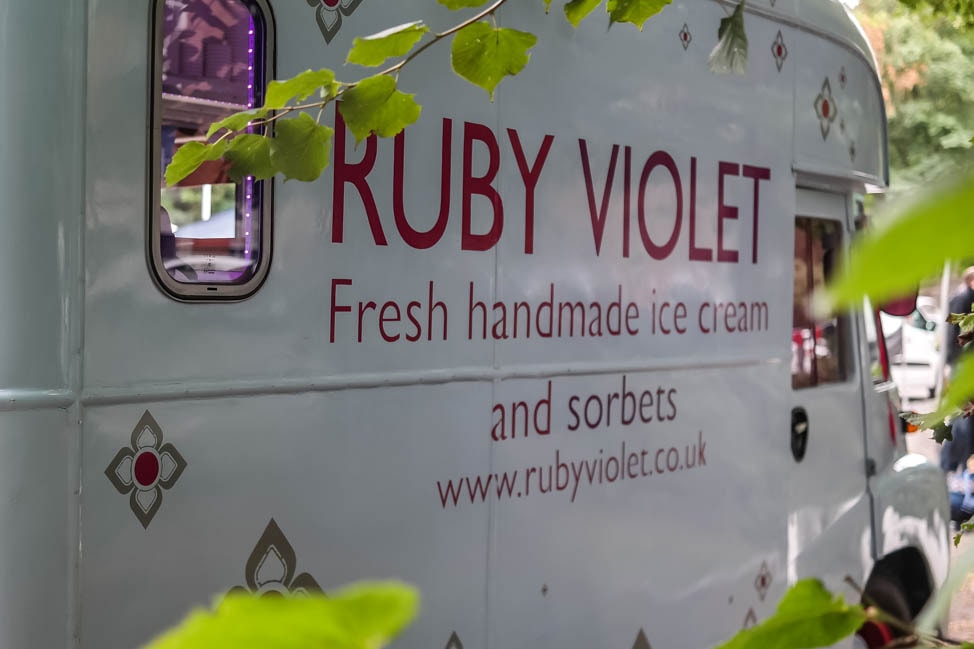 We had to finish with something sweet, so we hit Ruby Violet ice cream, served from a vintage van, with a variety of flavors, from classic mint chocolate chip, to more funky stuff like apricot and cream or greengage and sour cream. We tasted the salted caramel, which was perfectly smooth and creamy with that hit of salt that we love.
Not many years ago, the British were synonymous with heavy, gloppy food with little character. London was certainly not a food destination. But markets like Brockley are why the food scene in London is so exciting right now. It is not all about landing some famous chef from France, opening some big money spot in Mayfair, or counting the number of Michelin stars the city attains each year, though that's not terrible PR either.
It is about creating a sense of a true food culture, a celebration of the fantastic products that people from the area are growing, producing and selling. Seeing the quality and quantity of markets springing up around the city, shows just how vibrant the food culture is becoming. It is an exciting time to eat in London.