I didn't bring my umbrella.
It's worth mentioning this because my umbrella and I single-handedly control the weather in the UK. When I bring it with me, it doesn't rain. When I don't bring it, it always, always, rains. I'd like to laugh this off as sheer coincidence, but I've been tracking the rain plus umbrella situation all year, and so far, I'm not kidding that the predictability of this habit has been correct 100% of the time. For example, I'm writing this on the bus, sans umbrella, and it just started raining.
Last weekend, when I forgot my umbrella at home, I was on my way to Bristol, the UK's eighth biggest city, to spend some much needed time with girlfriends. The rest of the group left their kids and sleep schedules at home, I left my computer on its dock, and we set-off to eat well, sleep well and explore yet another corner of England.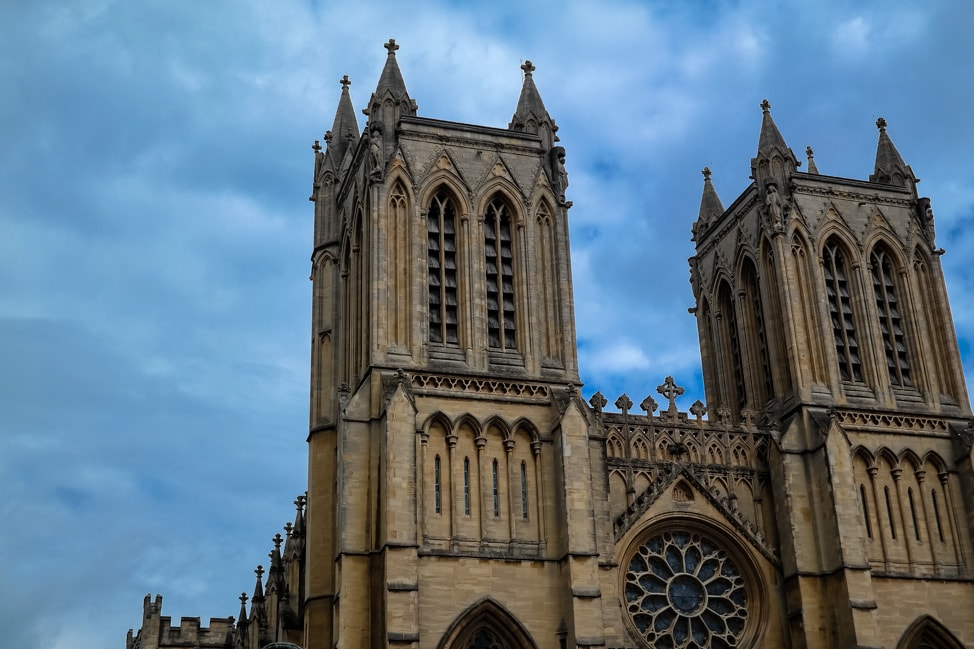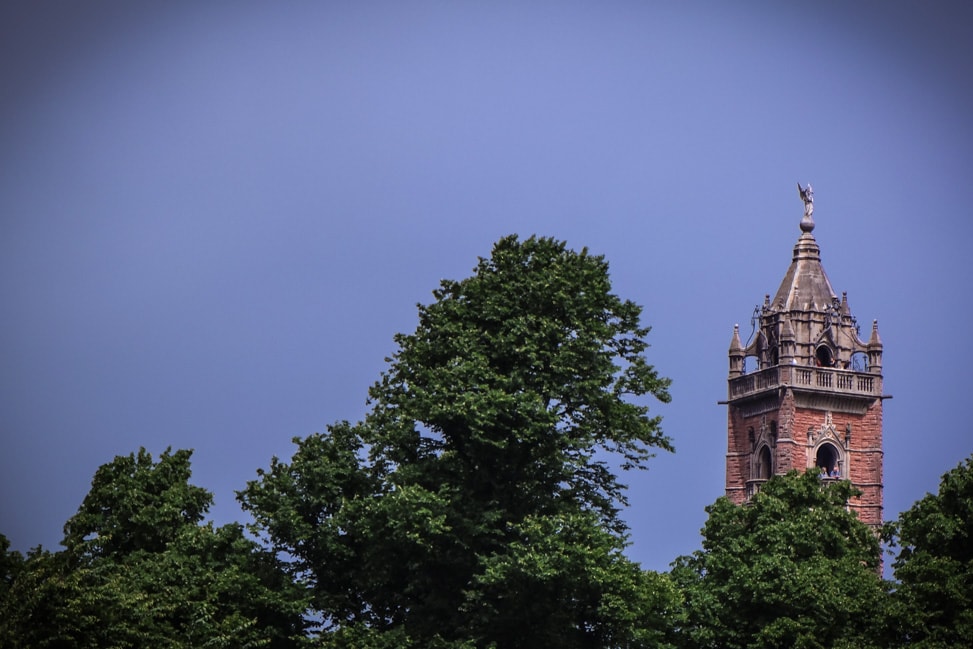 Bristol is a favorite city for many Brits and for good reason. We decided to spend our precious 48 hours getting the most out of Bristol's finest.
The first thing that Bristol has in spades is fantastic food. The city is known, according to my friend Jen who did all the research for our trip, as the UK's foodie capital. Obviously, London outdoes every city in terms of sheer number of establishments, but I was completely floored by how many restaurants I saw, up and down every street, gracing nearly every corner. We ate very, very well in Bristol, a finely curated selection of restaurants for a group of friends, most of whom spend every meal feeding little ones and trying to be home for 7:30pm bedtimes.
In particular, I'd like to give a little shout-out to the octopus starter at Wallfish (not pictured, it wasn't very photogenic), and breakfast at both Rosemarino and Bakers & Co. I'm a huge tapas fan, and Saturday night's visit to Bravas was a solid choice, and my favorite dish of the night was deep-fried eggplant 'fries' with sweet and sticky molasses drizzle.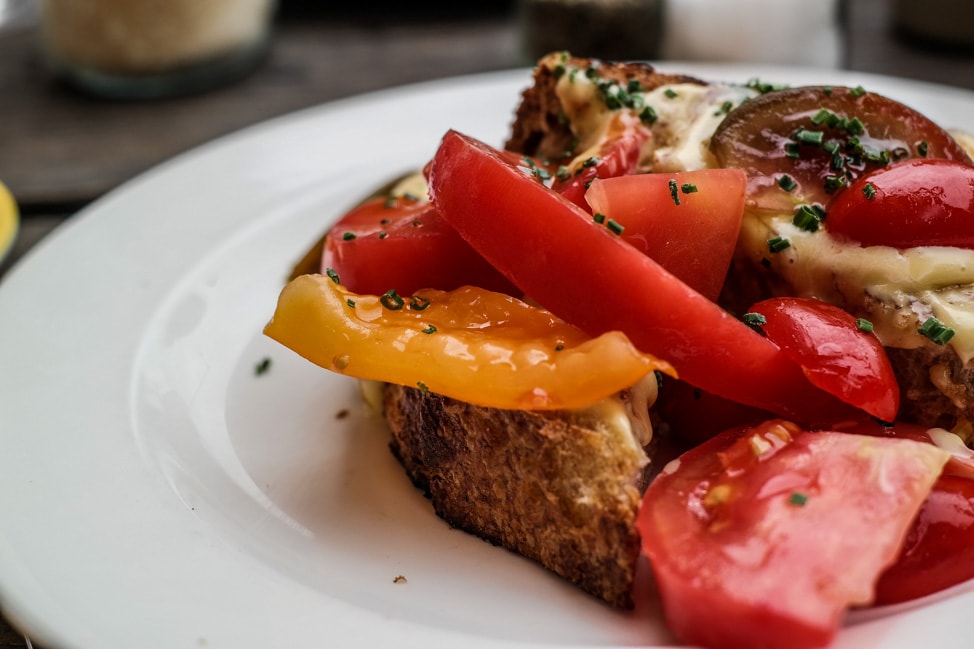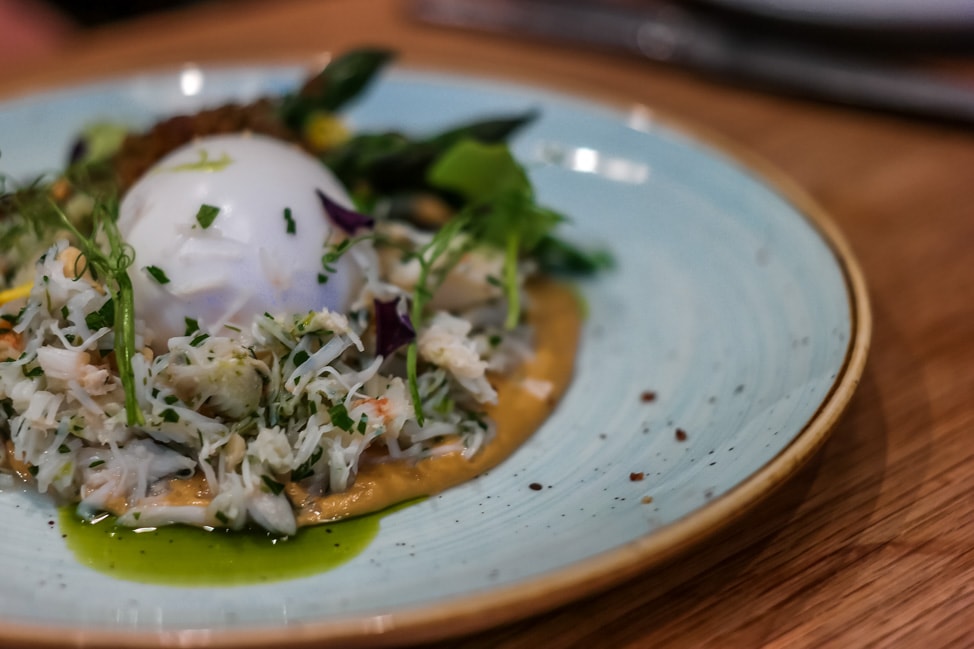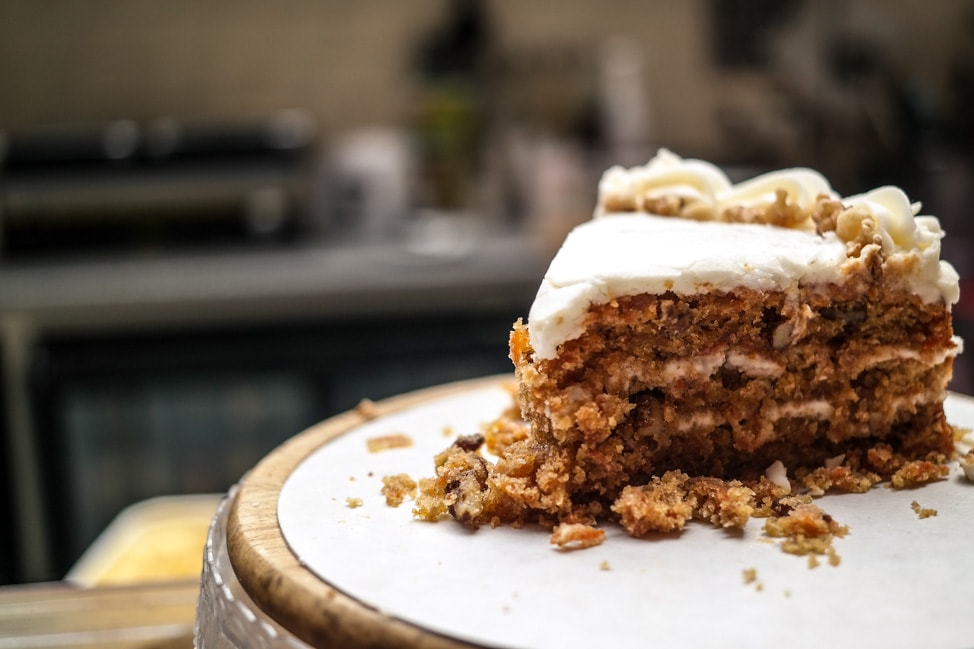 The second notable reason to visit Bristol is its unique history. To simplify things dramatically, Bristol is situated in far west England and way back when, the canals here were the jumping off point for expeditions to the New World. John Cabot sailed from here to North America in 1497. More recently, Brunel built a famous suspension bridge over the gorge, which is a small (and free) attraction for visitors.
Despite a population of 400,000+, it's possible to explore all of these main attractions by foot over a day or two of sightseeing. I'd also recommend a short and inexpensive boat tour of the canals. It's an easy way to get oriented to the city, and the covered boats are a nice shelter from the frequent rain.
Side note, I actually tried to purchase a new umbrella over the weekend to stop the rain (given my magic powers in this area), but I didn't see a single umbrella for sale, anywhere. This is a common occurrence in the UK in my experience. Where are they all stashed? Why do they never seem to appear when most needed? A puzzle for the ages.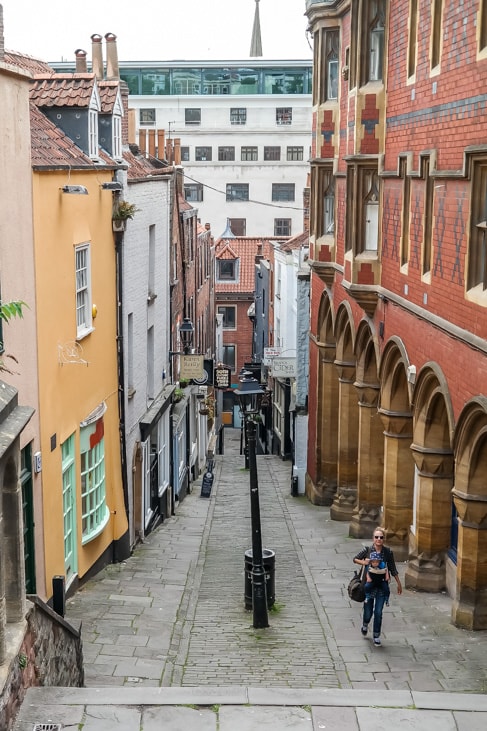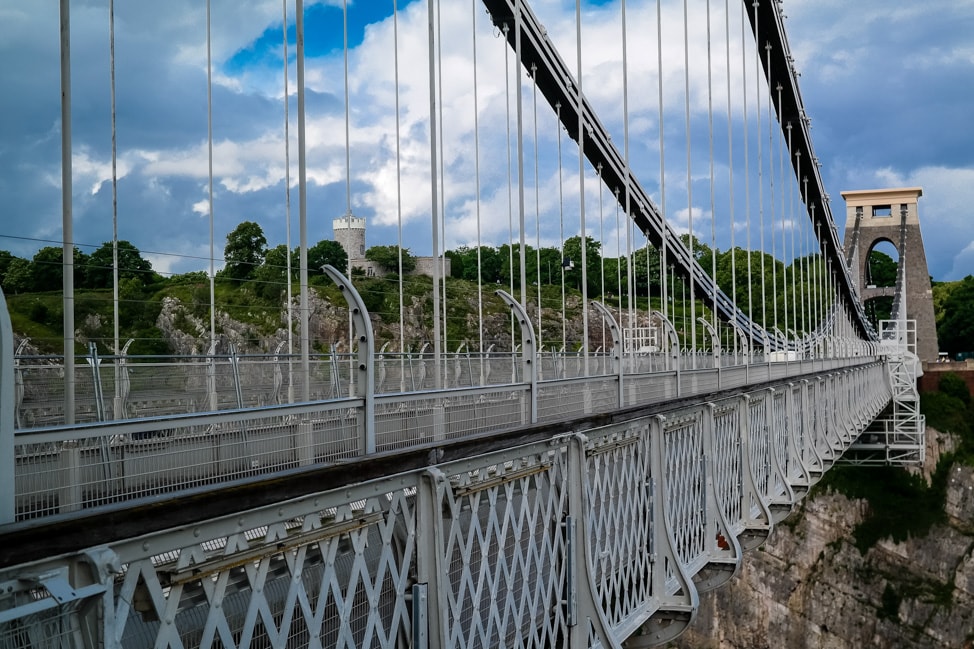 Culturally, Bristol is one of the most progressive UK cities. I really appreciate the city's artsy side. Bristol is home to famous street artist, Banksy. Below is one of his pieces in the city (it was defaced with the blue paint but the city has removed most of it). There is fantastic street art everywhere, but particularly in the Stokes Croft neighborhood, where we stumbled upon a recent political addition to the wall. Additionally, Wallace & Gromit (the well-known claymation series of my childhood) is also made here.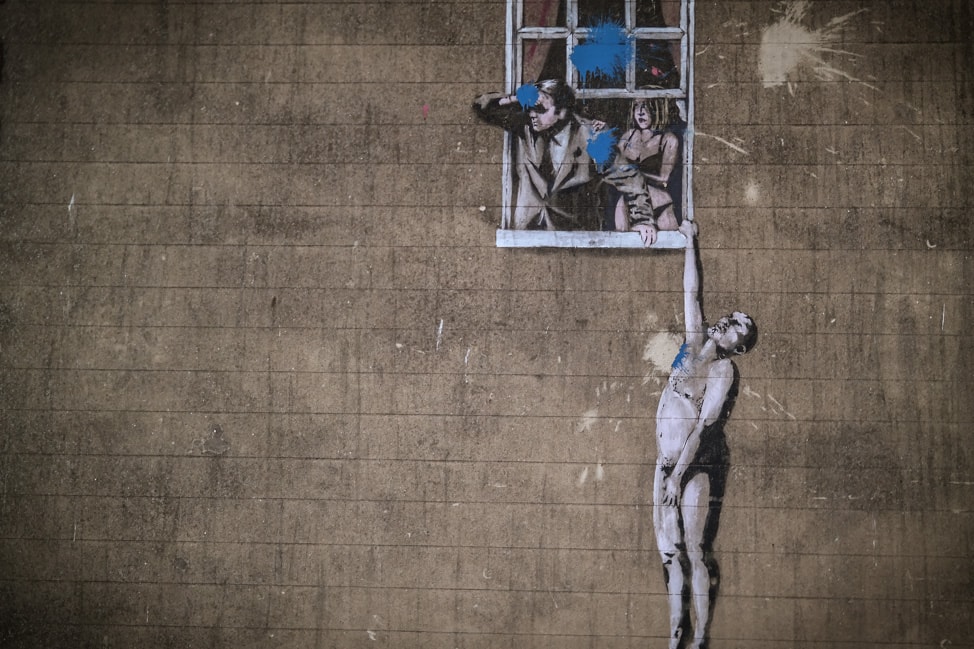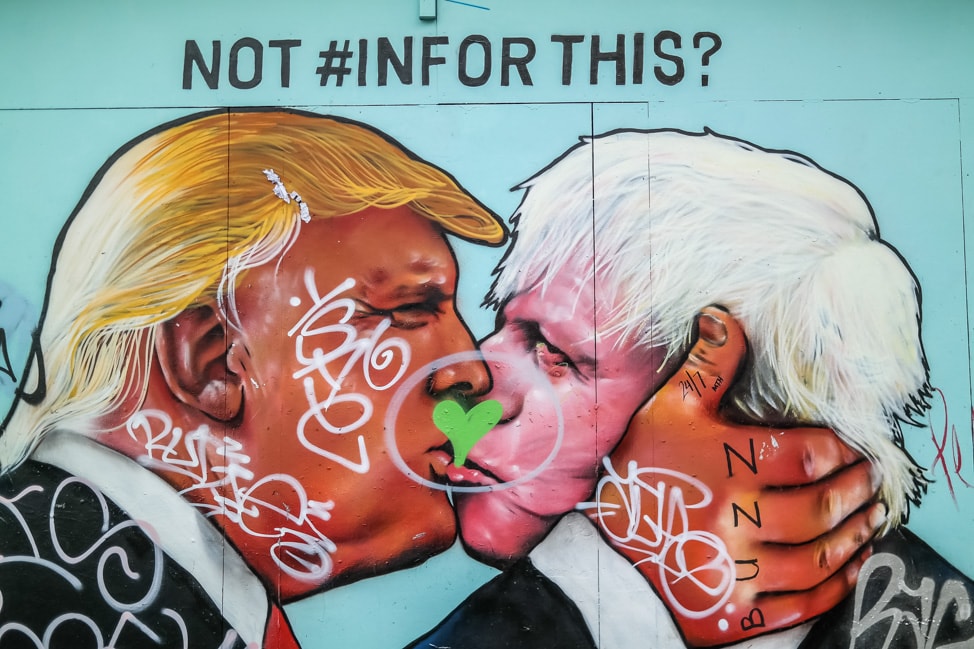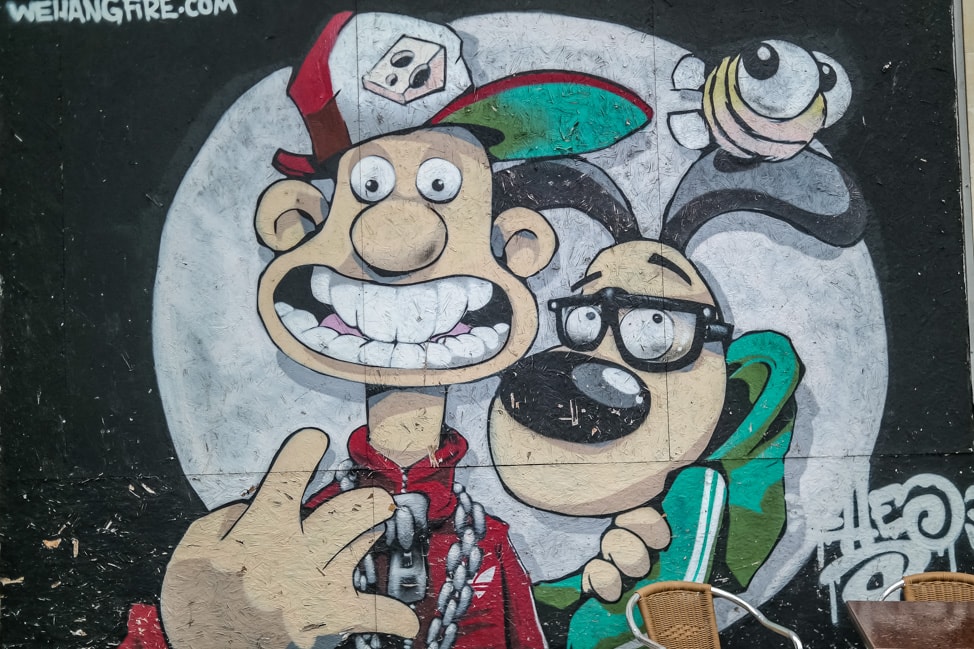 It's probably worth mentioning that Bristol is also a very popular destination for hen and stag (or bachelor and bachelorette) parties, which we realized when we shared a train car with a man dressed in a full fox outfit and his crew of friends, all decked out in tweed jackets, acting as "fox hunters" for the weekend.
On Saturday night we counted nearly a dozen groups of revelers out on the town. The highlight was a young guy in a ballet tutu, being led around to bars by his soon-to-be father-in-law. Not awkward at all, guys.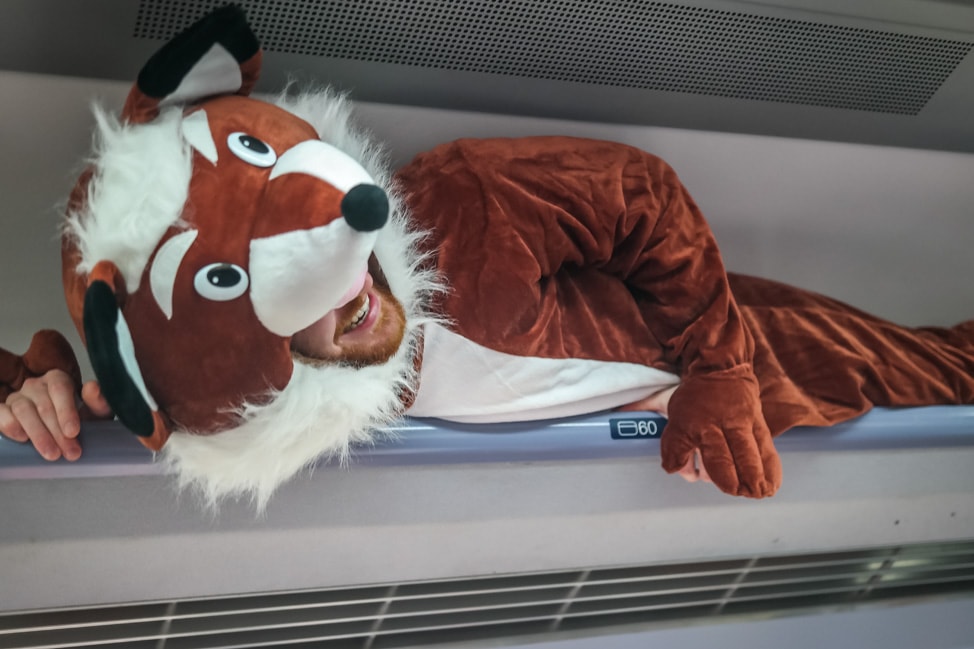 Simply put, Bristol is one of the most fun cities I've visited in the UK. I don't say this often, but it feels like a place I could live. It's big enough to feel like a real city, with neighborhood character and more than one tiny city center. But it's small enough to be manageable in a short visit. My friends and I may have walked nearly 10 miles a day, but we saw most corners of the city and loved every minute.
Except for the rain, of course. But you can blame that on me and my umbrella.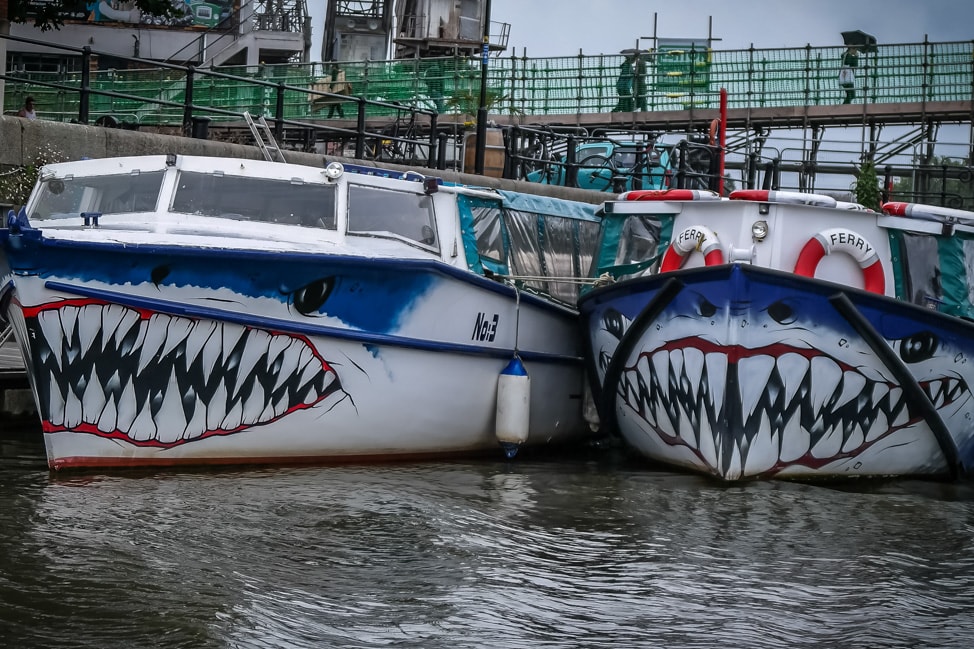 Have you ever been to Bristol? What is your favorite thing to do there? I'd love to hear from you so I can make sure to cover every tiny corner, you know, when I move there someday.