Amelia Island is one area of Florida I know intimately, because my parents relocated there almost 13 years ago. It is a small island near Jacksonville, tucked into the northeast corner of Florida, right near the border of Georgia.
It feels a little different than the rest of Florida I have spent time exploring, and I mean that in the best possible way.
Specifically, Amelia Island has more southern flair than most of Florida. While it brings in a fair number of visitors, it is not overrun with tourists like some areas of central and southern Florida, with high-rise condo complexes as far as the eye can see and bumper-to-bumper traffic at every attraction.
It has a laid-back vibe, 13 miles of perfect sand beaches, marshes full of wildlife, and plenty of activities to keep anyone entertained. Plus, it is a short drive from the Jacksonville Airport, so once you step off the plane, you are only 30 minutes away from the start of your vacation!
Here are some of my favorite ways to spend time on Amelia Island, when I feel the need to escape the clutches of my parents (kidding, Mom and Dad!!).
Kayak Amelia
Located just off the southern tip of Amelia Island, Kayak Amelia offers organized kayaking tours, kayak rentals, and even stand up paddle boarding yoga (yes, apparently that is a thing). I have always opted for the basic kayak rental ($35 per kayak) heading up into the estuaries. The staff can suggest routes based on the tides, and the area is teeming with wildlife, especially birds, like great blue herons, bald eagles, and ospreys. If you steer in the direction of the ocean, you can see turtles, stingrays, and dolphins.
Wave Runner Rentals
Nothing beats powering through the water in the wave runners from Amelia Boat Club. You can head towards downtown Fernandina Beach, motoring by the main marina and shopping area, and then out to the surrounding islands like Cumberland or St. Mary's. Or, you go south down the inter coastal waterway, gawking at the beautiful homes on Amelia Island from the water, and the tremendous wildlife in this area. The last two times I have been out on the wave runners I've spotted quite a few dolphins, just breaching the water around us. When that happens, I love to cut the motors and just drift, watching the dolphins swim.
Boat Rentals
If your group is bigger, or you want to spend a day relaxing on the water, daily boat rentals are also widely available. We've used Amelia Boat Club for this as well, but there are also other rental companies in the area from which to choose. Let me tell you – there is nothing better than puttering around in a pontoon boat, with your nearest and dearest, and a cooler stocked with plenty of drinks and snacks.
Egans Creek Greenway
This 300 acre, 3 mile trail system runs through the northern part of Amelia Island, just a few blocks from the ocean. Egans Creek contains fresh and salt water marshes, and its trails are perfect for running or walking. The fresh water marshes attract quite a few critters as well, so keep an eye out for alligators and turtles. On my last visit, I managed to spot 6 alligators in a short stretch of the greenway. It was the first time in my life I had to run around an alligator on a morning jog.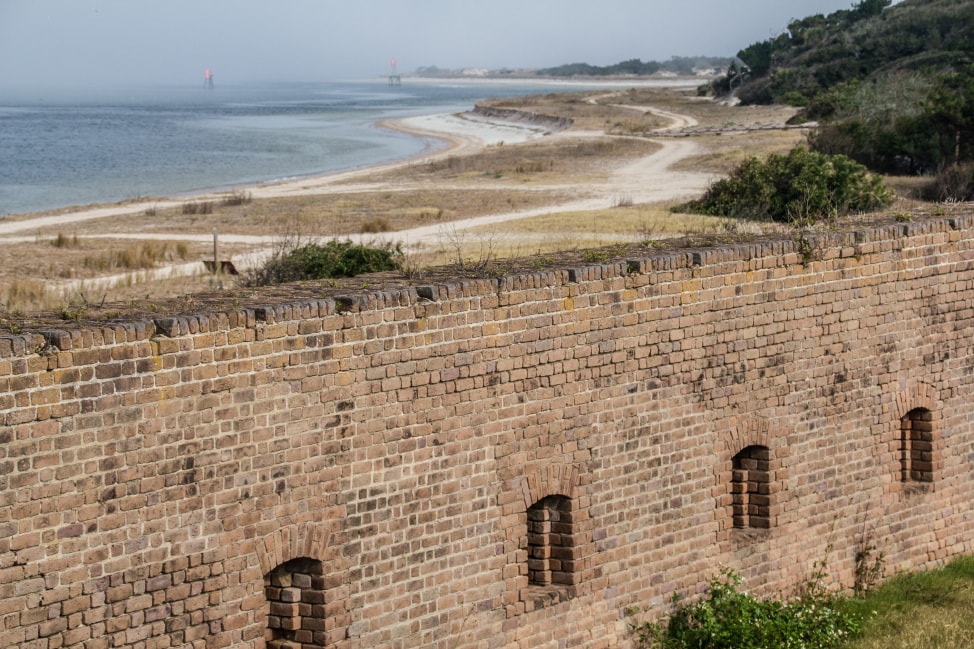 Fort Clinch State Park
Located on the northern tip of the island, Fort Clinch is a former Civil War base, turned into a large, diverse state park. It contains over 3 miles of beach, an extended fishing pier, and is well known for shelling and shark-tooth gathering (great white shark teeth are not uncommon). In addition, there are 6 miles of biking and hiking trails, wrapping around the park. While I have the comfort of my parents' guest room at night, Fort Clinch also boasts campsites, so you can stay overnight right near the ocean.
The Beaches
One major benefit of Amelia Island's long, skinny shape, is that the ocean-facing side is one continuous 13 mile beach. The whole beach is open to the public. If you have a 4WD vehicle, you are even allowed to bring your car onto the beach in certain areas. With so much space, even during the busy periods, there is never a need to fight for a place on the sand. There is plenty of room for everyone.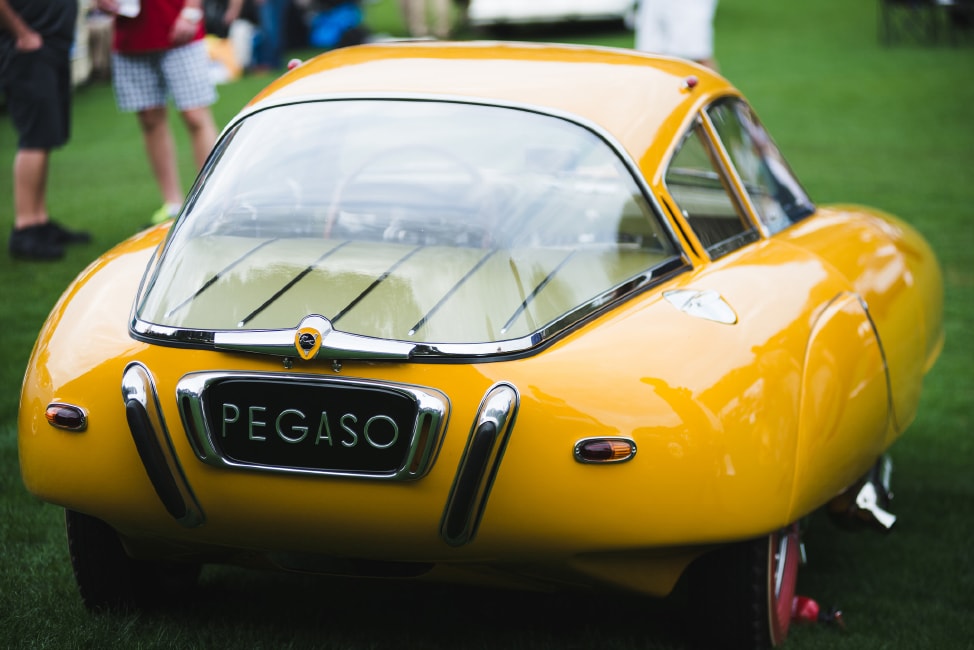 Concours d'Elegance
Every March at the Ritz Carlton Amelia Island, the Concours d'Elegance rolls into town. It is one of the finest car shows in the country, specializing in vintage vehicles. The cars are on display all weekend at the Ritz, as the golf course turns into a parking lot for some of the rarest and most expensive cars in the world. There are numerous car-related events going on all over the island during the Concours, including a car auction, where this year a 1961 Ferrari 250 GT sold for an astonishing $17.1 million!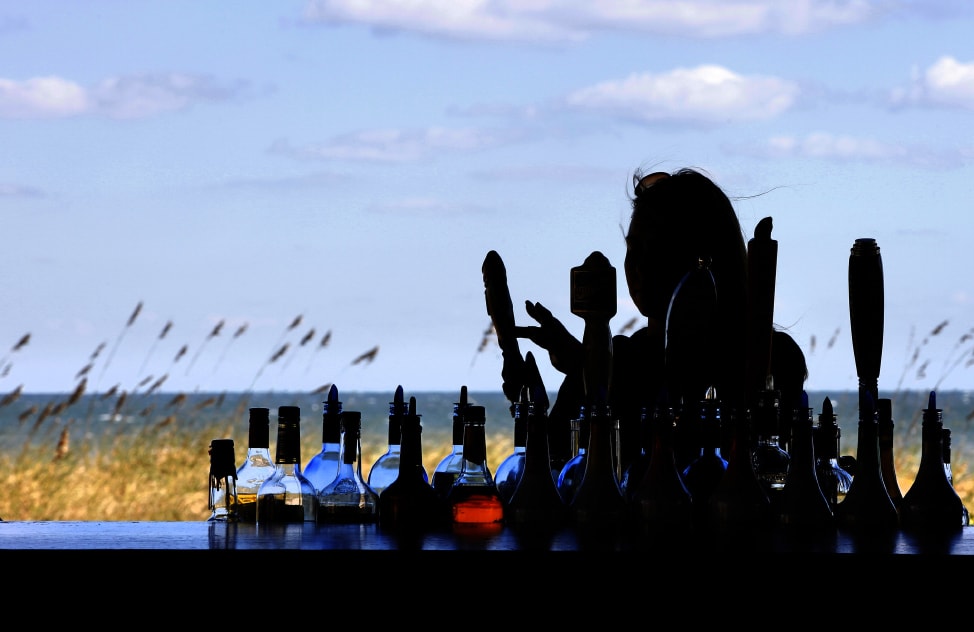 Food and Drink
Fortunately for this food enthusiast, Amelia is not lacking in good grub. While there are some high-end options that are perfectly nice, I prefer something a little more casual when I'm in Florida.
Tasty's, located on Centre St, the main drag of downtown Fernandina Beach, serves up classic fast-food style burgers in a former gas station. Unlike typical fast-food joints, they use quality ingredients while still keeping things affordable.
If, like me, you crave some barbecue when you head south, and the newly opened Gilbert's Underground Kitchen has brought legitimate barbecue to Amelia Island. Fatty, delicious beef brisket and ribs, along with some unique items like smoked lamb shoulder and alligator ribs. Definitely do not skip the sides, especially the brussel sprout cole slaw.
For drinks, I love Sliders, located right on the beach, overlooking the Atlantic Ocean. When the weather is nice, you have to grab a spot at their outdoor tiki bar. They even had seats at the bar that are swings attached to the roof of the tiki hut. Just make sure to not lean back too far!
In the heart of Fernandina Beach, you'll the relatively new The Salty Pelican. When a morning of shopping and sweating leaves you craving sweet iced tea, head here for your pick of Southern favorites, from a classic Po' Boy, to decadent crab dip. They also have a huge selection of oysters, if that's your thing – raw, broiled or fried.
Also downtown is the new Amelia Tavern, which focuses on craft beer and a selection of small and large dishes to go along side your brew. It's one of my parents' new favorite places, so you better believe that next time I visit, we'll head here first. I already have my eye on Truffle French Fries and Classic Cuban Sandwich.
Hotel Accommodations
Like any respectable beach destination, there is no shortage of hotels and inns on Amelia Island. Here are our favorite properties on the island, from luxury to budget.
Ritz Carlton, Amelia Island
The most expensive and luxurious hotel on the island. It is set right along the dunes, with easy access to the pristine Amelia Island beach, and features an 18-hole golf course, spa, three restaurants, and a pool. My favorite part, even if you don't stay there, is to hit the recently renovated Lobby Bar, with by far the most creative cocktail/bar program on the island, along with a new sushi counter and reworked appetizer menu.
Book Here:    HotelsCombined.com   Expedia
Omni Amelia Island Plantation Resort
While the Ritz Carlton is the most expensive, the Omni is not too far behind and is not easily accessible by non-guests. It is set on 1,350 waterfront acres, with three golf courses, and a large tennis center. It also just completed a renovation, a whooping $85 million overhaul.
Book Here:   HotelsCombined.com   Expedia
Elizabeth Pointe Lodge
This property is small, with only a handful of rooms in a gorgeous seaside lodge. What it lacks in rooms it makes up for in charm. And, full disclosure, we have a special connection since we spent our wedding weekend in one of their cottage suites.
Book Here:   HotelsCombined.com   Expedia
Hampton Inn and Suites – Amelia Island Historic Harbor Front
A fantastic budget option on the island. These hotel is situated just a few steps from Centre Street, the main hub of activity on the island, and home to a variety of restaurants, bars, and shops. Plus, like all Hamptons, they have their great free breakfast. I'm always a sucker for that waffle machine!
Book Here:   HotelsCombined.com   Expedia
Dear reader, please note that some of these links are affiliates, which means we will make a small profit should you choose to use them. This in no way unfluences our recommendations though. We only share the things we have genuinely used and loved.