It's about time we wrote about the neighborhood, where we lived in London for three blissful years, and share our London Neighborhood guide to Angel Islington.
We are mildly obsessed with Islington, a sprawling London borough, on the north side of town. But in particular, we found our home in the small corner of it called Angel. In a borough as large as Islington, many micro neighborhoods have their own flavor and Angel Islington certainly does.
Today, it's a hub of young professionals, where boutiques and cafes line every thoroughfare. But for much of its history, Islington was an industrial area, and wasn't somewhere where you'd go for fun. There is still a strong neighborhood pride, especially from those whose families have been here for the long haul, and maybe a nostalgia for the grittiness that once was.
These days it's just as fancy and expensive as the rest of London.
But we love the place, and it's home. Based on the official boundaries of Angel, we are limiting our commentary to a very small area, from Angel station to Islington Green. After the Green, apparently we move into 'Islington' proper. All told, Angel is about two or three blocks long and two or three blocks wide.
Seriously tiny, but it packs a punch. Here are our favorite spots in Angel London.
It's in the guidebooks as a great place to go antique shopping. We haven't actually purchased anything from the vendors that line this narrow alleyway, but I bet my sister would have a field day. Instead, we like to peruse the small shops, or eat.
We always come back to The Elk in the Woods and Kipferl for consistently good meals. I like to duck into the spa Angelica Retreat for an annual birthday massage. And who can mention Camden Passage without noting The Camden Head, the famous pub known for it's nightly free (donation only) comedy.
It's impossible to talk about Camden Passage and not mention the brunch place that draws a constant and enthusiastic crowd every weekend. This London staple has capitalized on American 1980's culture, with its hilarious decorations and nostalgic music. Throw in amazing chorizo hash, lattes and French toast and you can understand why we come here when we're feeling a little homesick.
On weekends, arrive early or risk a long queue.  It's totally worth it.
Moxon's is a great local alternative to the other well-known fish monger in the area, Steve Hatt. They are friendly, helpful, and most importantly, the quality of the fish is excellent. It's also a surprisingly good value, if you ask for their help and stay away from notoriously pricy John Dory. We regularly stop in and spend £5 or less for dinner.
All The Pubs
Rather than choose a favorite, we'll just rattle off a few of the pubs in Angel Islington where you'll regularly find us watching a football match or keeping warm on a chilly, rainy day. Some of these locations may technically be in a different micro neighborhood, but they're all an easy walk from the heart of Angel.
In no particular order: The Angelic has a good wine selection, The Bull is in a great central location for meeting people, The Island Queen sports fake palm trees, The Crown is our local within sight of our flat, The Regent plays all the big football matches and has gluten-free pizza, The Draper's Arms is known for its fantastic Sunday roasts, The Albion is where you go to see and be seen if you're under 30, and the Old Queens Head on Essex has a great burger and rocking late night scene (which we avoid, truth be told).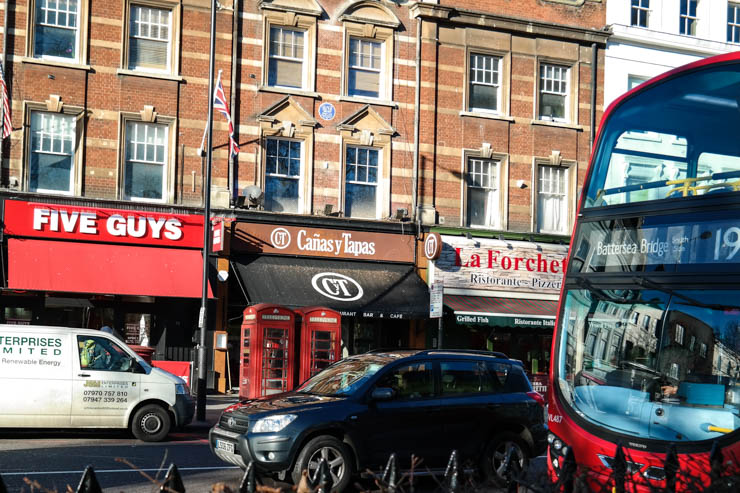 The UK book superstore. It may lack a built in Starbucks, but I'm a sucker for a bookstore and I like to wander around Waterstones for book inspiration every couple weeks to see what's new. You'll find me upstairs looking in the travel section.
My favorite tiny movie theatre. You can tell it's been there forever. I've written about this place so much that I know it's getting annoying so I'll stop. Adore. If for some reason this single-screen cinema isn't playing a film you're dying to see, there's a huge Vue Cinema also in Angel, above the Angel Central Shopping Centre (formally the N1 Centre), and they have a huge selection.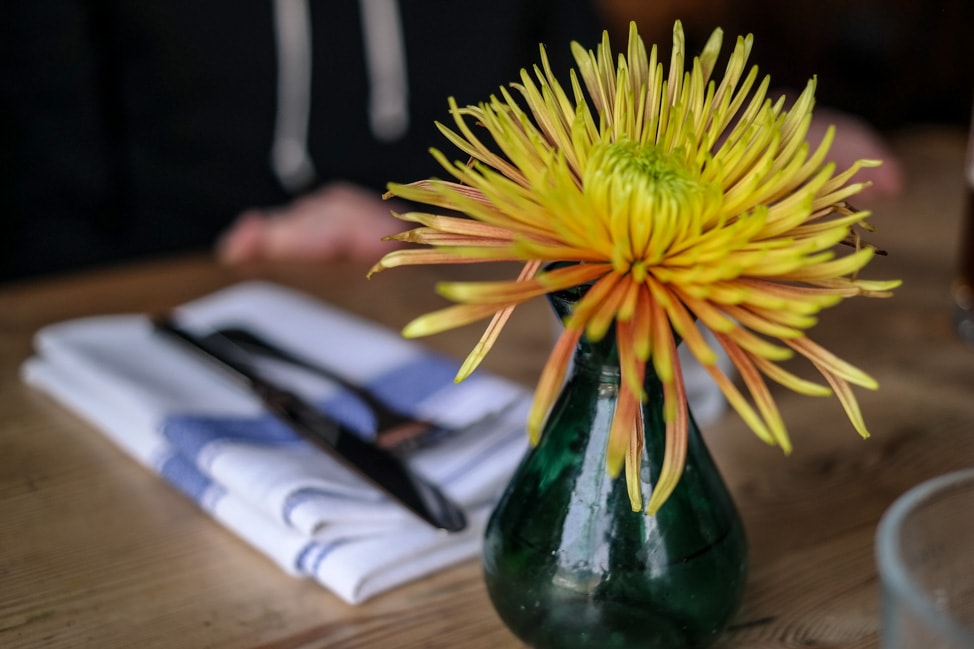 Good Eats
We had no idea when we moved to London that we were stumbling into a thriving and expanding food scene. We were jaded New Yorkers after all. Islington has tons of great restaurants, but in the small vicinity of Angel, you'll find a few amazing options.
The Pig and Butcher
Of all of the pubs in the Angel area, The Pig and Butcher is my favourite. It's on Liverpool Road, which is one long block off the main drag. Most importantly, the food is crazy good. We've been here for Sunday roast (amazing) and also for dinner on a normal night, which was similarly great. It's warm and cozy, but still slightly upscale, and you don't have to worry about your shoes sticking to the dried beer on the floor.
Bellanger
The newest addition to Angel, Bellanger is an upscale French restaurant just awarded a Bib Gourmand from Michelin. It's a beautiful space, and the window booths have some of the best people watching around. Our vote is to come for brunch when the prices are slightly more reasonable.
Oldroyd
We love it when established chefs spin off and do their own thing. This tiny Angel restaurant is the first solo venture from the former Chef Director of Polpo (a fantastic group of tapas joints). At Oldroyd, you'll find a small, ever-changing seasonal menu. The set lunch menu at under £20 is a great value.
Delhi Grill
In a city flush with Indian food, it's pure coincidence that we found a home near one of the best in the city. The accolades for Delhi Grill are wide-ranging, but we must chime in. There isn't a dud on the menu, and we've brought literally every guest visiting us from abroad here at one point or another. For a couple of people who don't like to revisit restaurants much, we've been here over ten times. A new record for sure.
Angel Islington Hotels
Unfortunately, this stretch of our neighborhood is devoid of many hotels. There is the Islington Hilton and a Premier Inn right on Upper Street, but that is about it. However, only one Tube stop away (or a short 20 minute walk) is Old Street and the funky neighborhood of Shoreditch. Within a few blocks of the Old Street station, there is the new, modern M by Montcalm, and the uber hip hotel The Hoxton, whose lobby can be quite the late night scene.
Thankfully, we the ease of public transit, you can stay anywhere in Central London and only be 20-30 minutes away from exploring Angel!
We love our tiny Angel neighborhood. Islington is a great (the best?) borough in London and our tiny corner of it is a great place to live. We hope you visit soon, and enjoy all Angel has to offer.
Hello reader! Please note that some of these links are affiliates, which means we will make a small profit should you choose to use them. This in no way unfluences our recommendations though. We only share the things we have genuinely used and loved.