I was dubious when I first heard the invitation.
Our holiday plans were up in the air, after deciding against another trip to the States to see family. We were thinking of a beach vacation, maybe the Greek Islands, or just hunkering down in London to wait out the rest of the year in the rain. And then our friends (an Irish/Finnish couple of Finnish stag party fame) invited us to spend Christmas with their families in Dublin.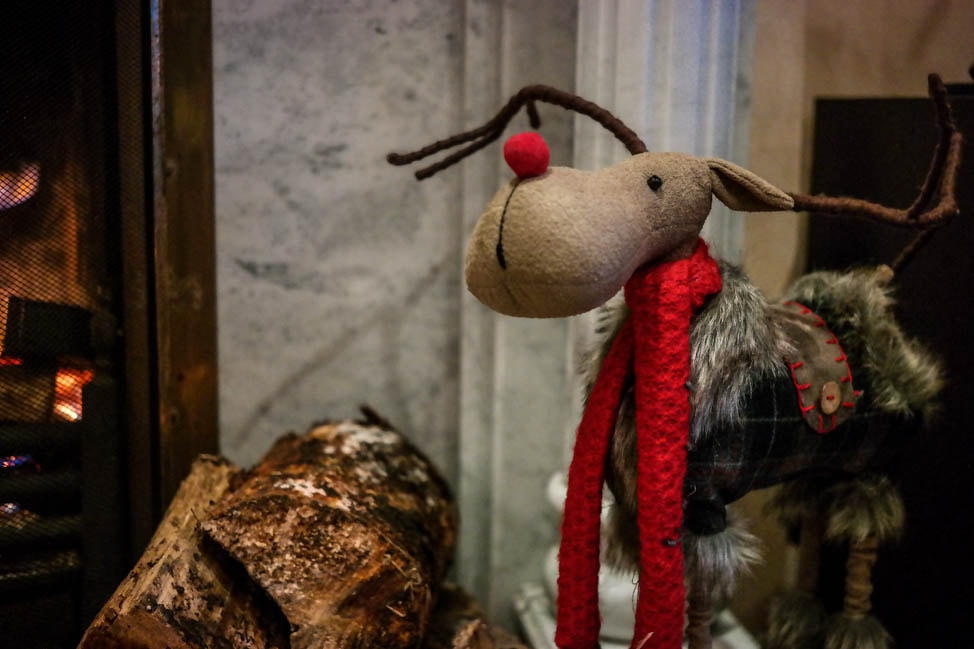 I was taken aback. Spend (arguably) the most important holiday of the year with your families? Brona, do your parents know you invited us? And Tom's family is coming all the way from Finland, too? We're crashing what is essentially the first joint holiday your two families have ever spent together? At your parent's house? Again, are you SURE they know about this?
The typical Irish response – Oh, don't be silly. Of course you're invited! – and that was that. The deal was done.
We were going to Dublin for Christmas.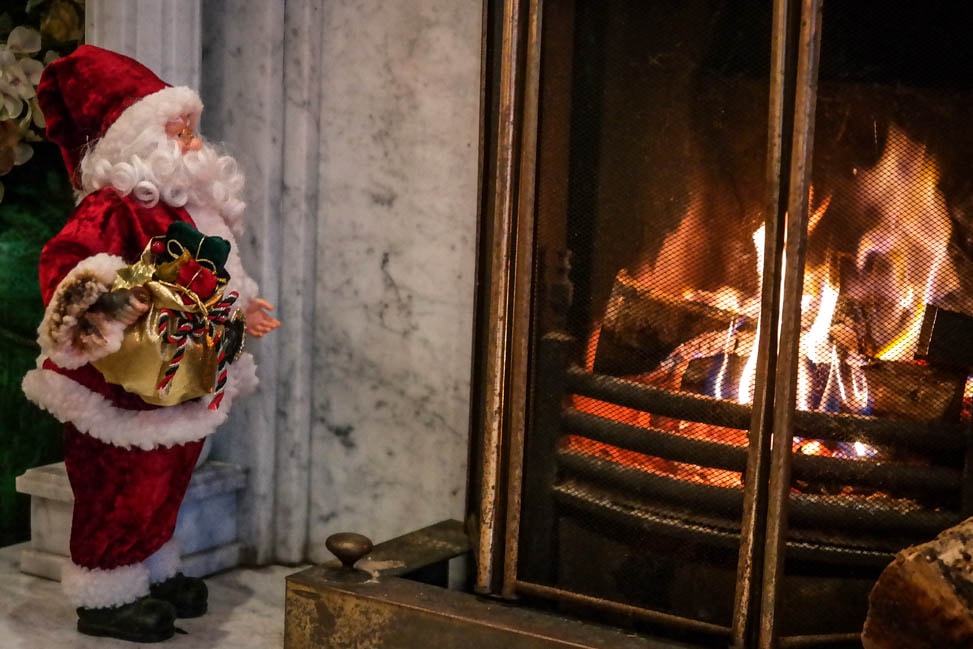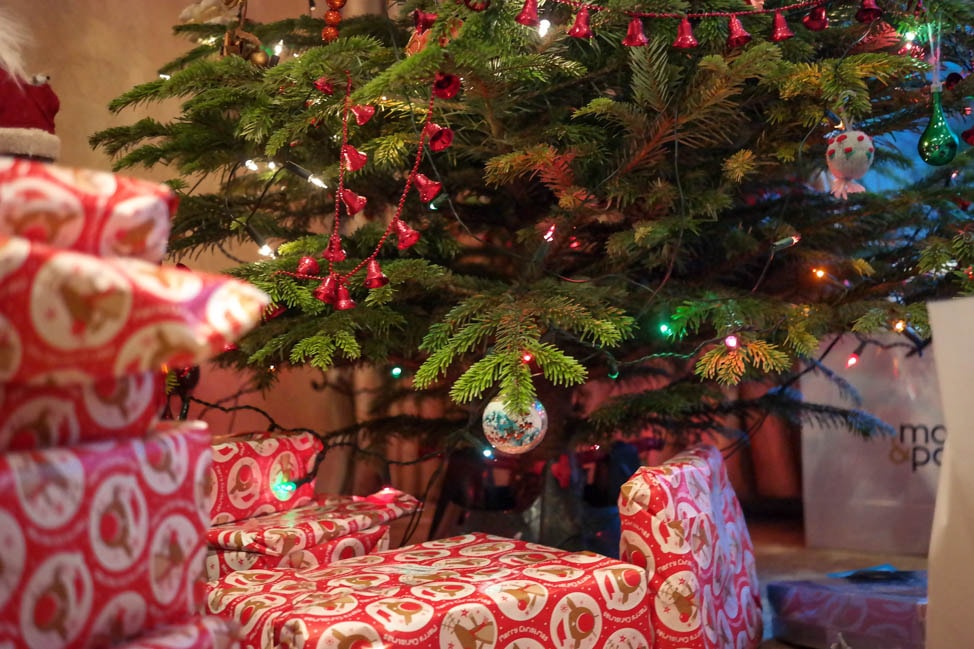 The generosity of some families is inspiring. Thanks to my place in the family tree (oldest of 5), we rarely had room for 'extras.' We weren't allowed to invite our friends many places, as even one or two more kids could essentially start a riot (why did SHE get to bring a friend??). As adults, my immediate family plus spouses numbers ten, and we take up a lot of space. In the physical sense, but also, we just really fill the room. It's hard to hear yourself think over the constant chatter. We sprawl around, laying over every surface, kid on kid. From what Drew tells me, my family is kind of tiring, and not one that we should subject others to frequently.
This in mind, a blanket invitation to spend Christmas with someone else's family left me excited and thrilled for the adventure but also a little nervous about the intrusion.
I needn't have worried. These people are Irish. And that is all you need to know.
From the moment we stepped into Fallon & Byrne for Christmas Eve lunch…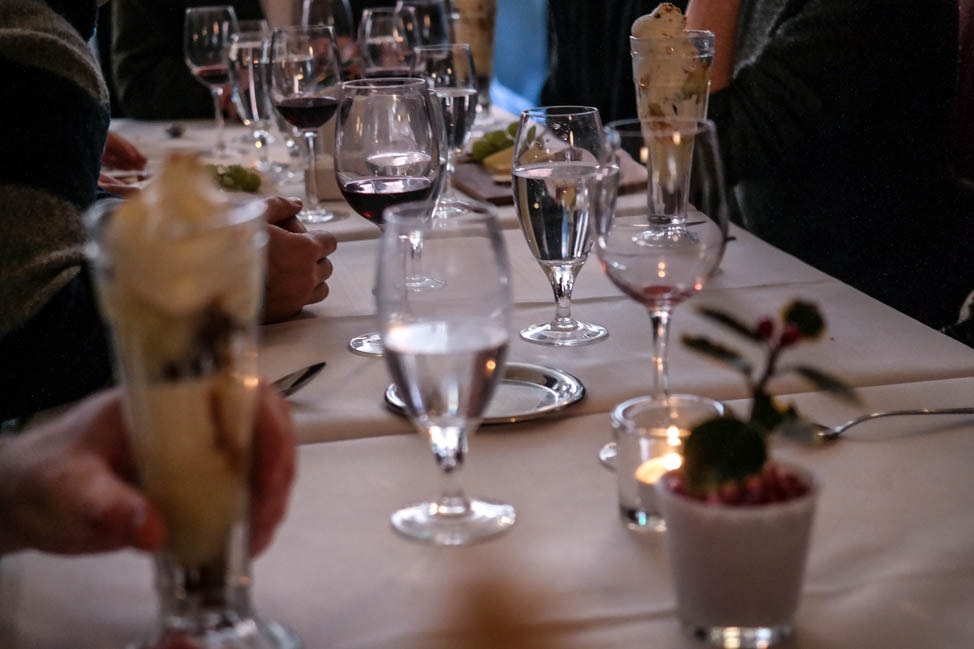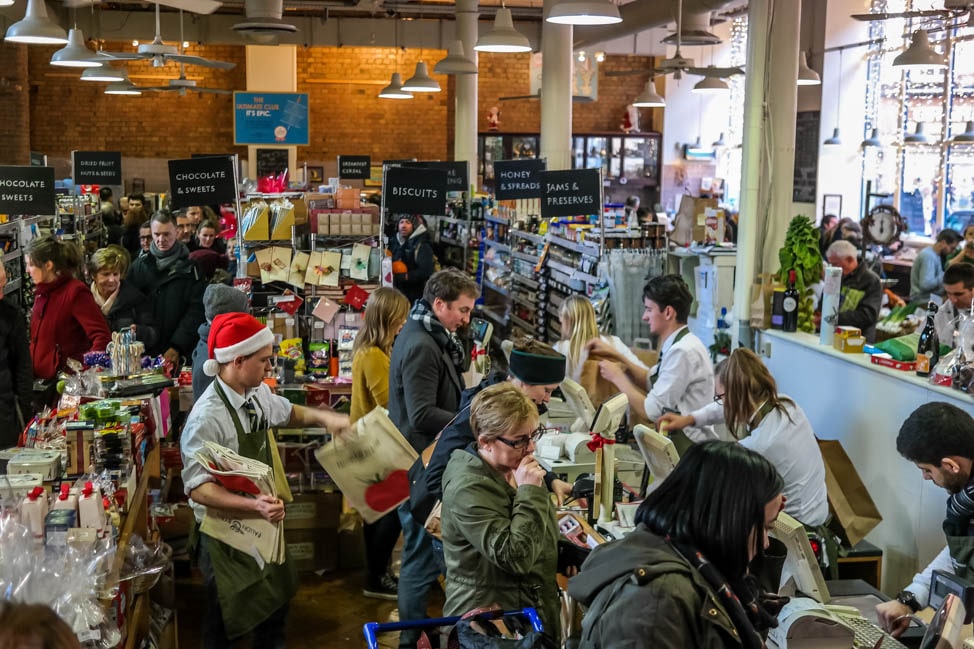 …to the indulgent Christmas breakfast of Finnish porridge AND Irish fry-up…
(If you get the almond in the porridge, like Brona did, it's good luck for a year. And, the difference between Irish and English breakfast is no beans in the Irish.)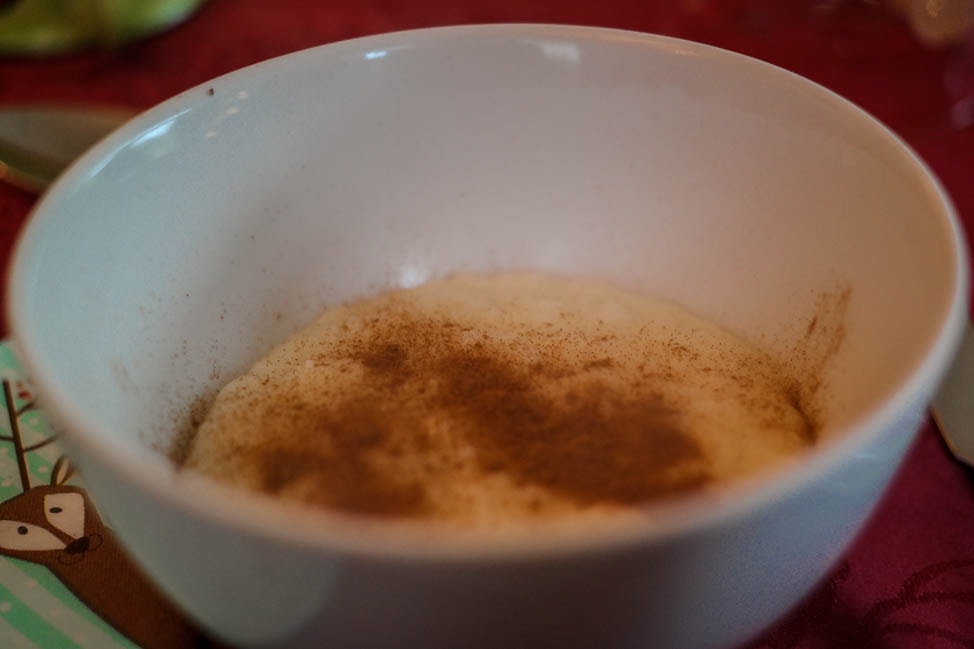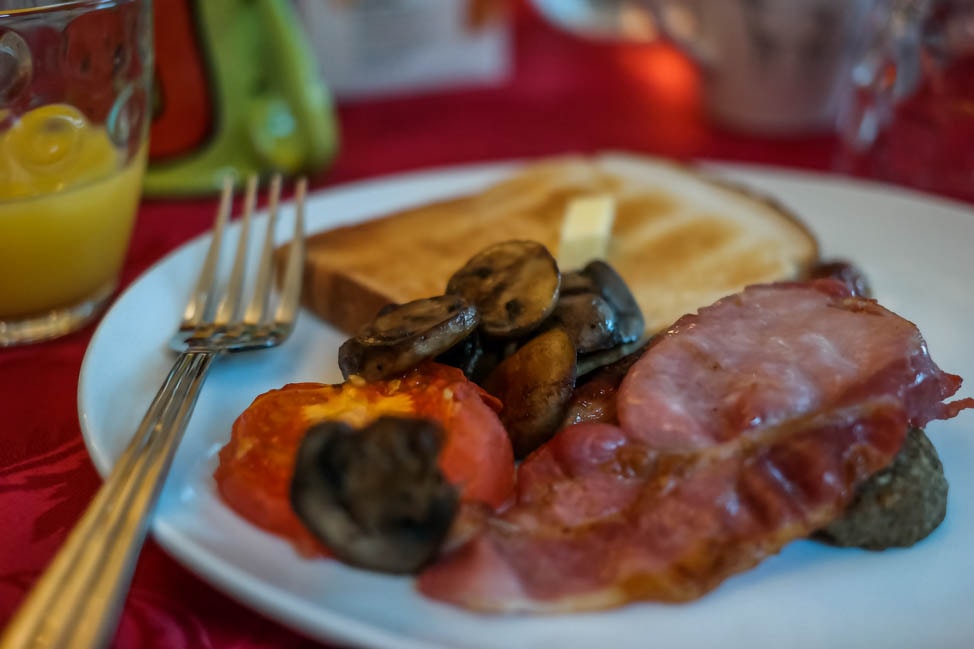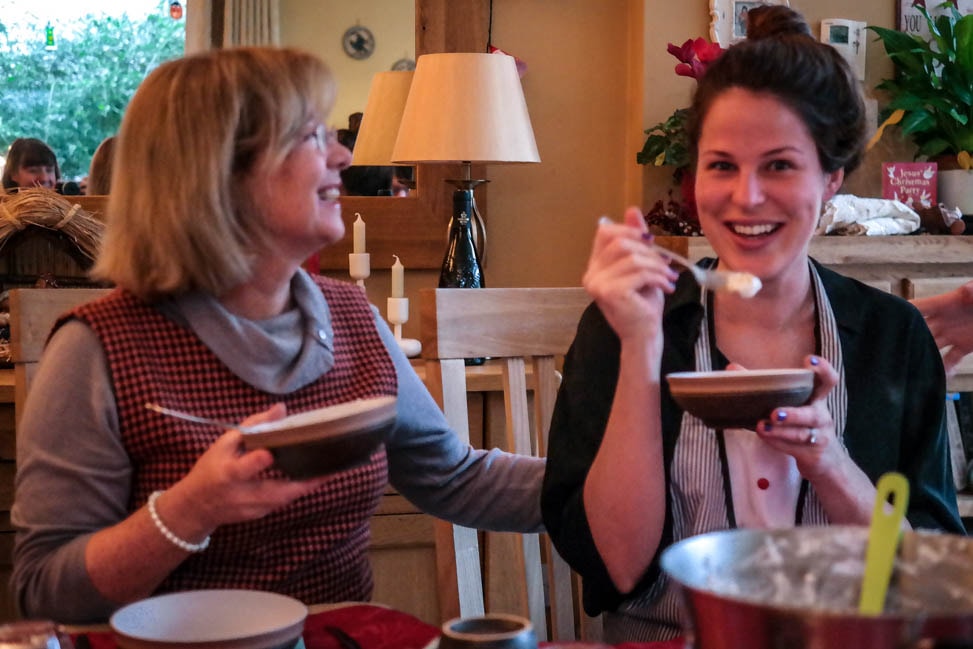 …to literally sitting on the couch for eight hours straight on St. Stephen's Day, the Murphy's took us in as their own.
Like many family holidays, we actually didn't do too much over the weekend. We sat around a lot. We cooked. We ate. We drank. We played the board game Taboo (one of my favorites, because I am a Taboo expert). We ate about a million homemade mince pies. We talked politics over leftovers.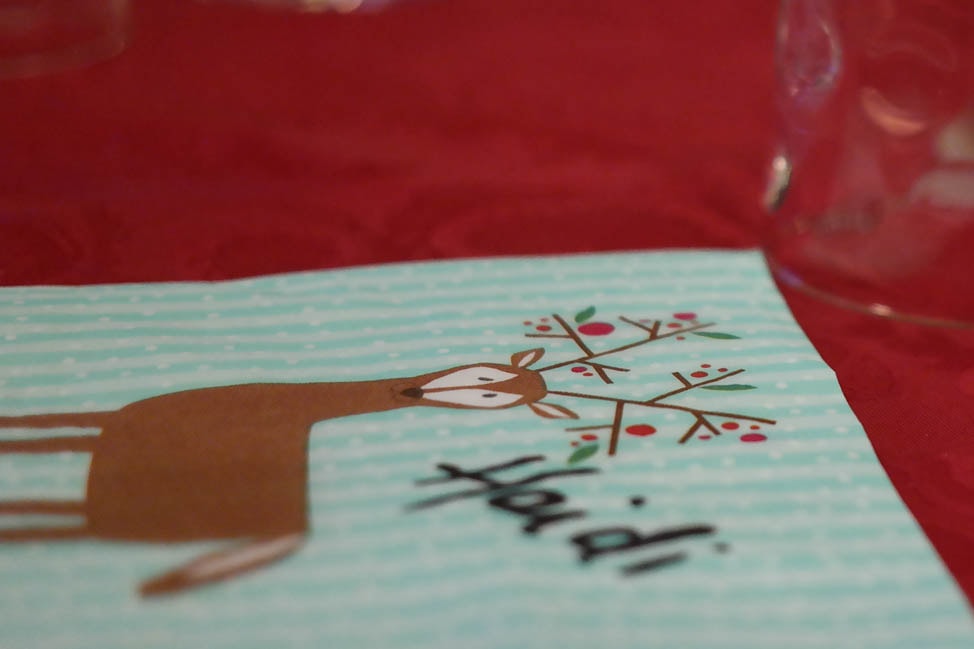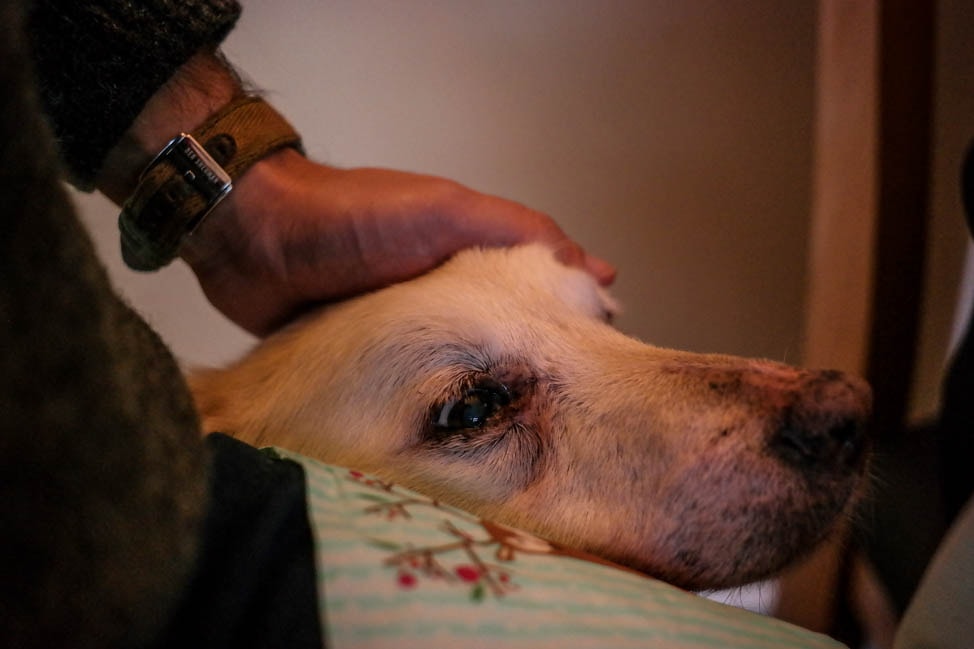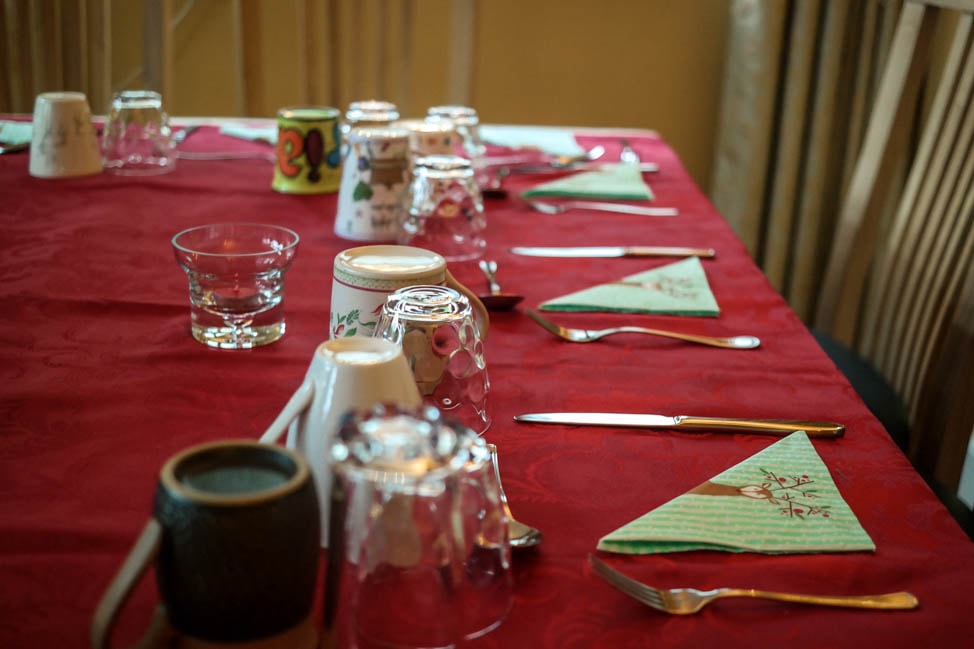 The best parts were all the conversations about our cultures and how we celebrate different holidays. That lovely Finnish rice porridge is always eaten on Christmas morning and only on Christmas do you fold in whipped cream for extra decadence. Finns don't really have brussels sprouts (an Irish Christmas staple if there ever was one), and we laughed at them laughing over the baby cabbages. I am a Christmas pudding novice and had no idea just how much brandy butter is meant to be added for flavor and to soften the whole thing (answer: a lot!).  Our resident Aussie helped us look past the interminable rain with stories about beaches and Christmas BBQs.
It was fascinating. Swap out the porridge for fry-up for fluffy American pancakes, and we're all just eating breakfast with our families on Christmas morning.
We're not so different after all.
By the way, we're hoping our friends pass this along to their families to read, so in case they do, thank you all once again for letting us crash your Christmas. We had such a wonderful time. Much love to – Denis, Mary, Robert, Tara, Clare, Robin, Charlotte, Brona, Tom, Kosmo, Heidi, Markku, Henna, Eileen, Moin, Brooke and Dee.