This Christmas we will be welcoming a load of visitors to London to celebrate a proper British Christmas.  We are thrilled to have visitors, and cannot wait to show off our new city (and our seemingly effortless sense of direction which is totally faked with the help of amazing iPhone apps like this!).  As we know from previous Christmas holiday experiences in Paris and Italy, keeping nine people happy with one single outing or plan is quite difficult, even if you're all related (especially if you're related?). Fortunately, London is chock full of things to do, and everyone is sure to find their own nook.  Also, the transportation system is quite visitor friendly so even splitting up for the day to 'do your own thing' is feasible and will be encouraged.
Holiday Lights and Trees
This city is obsessed with Christmas lights.  They went up around the 5th of November, to full fanfare.  Don't miss them.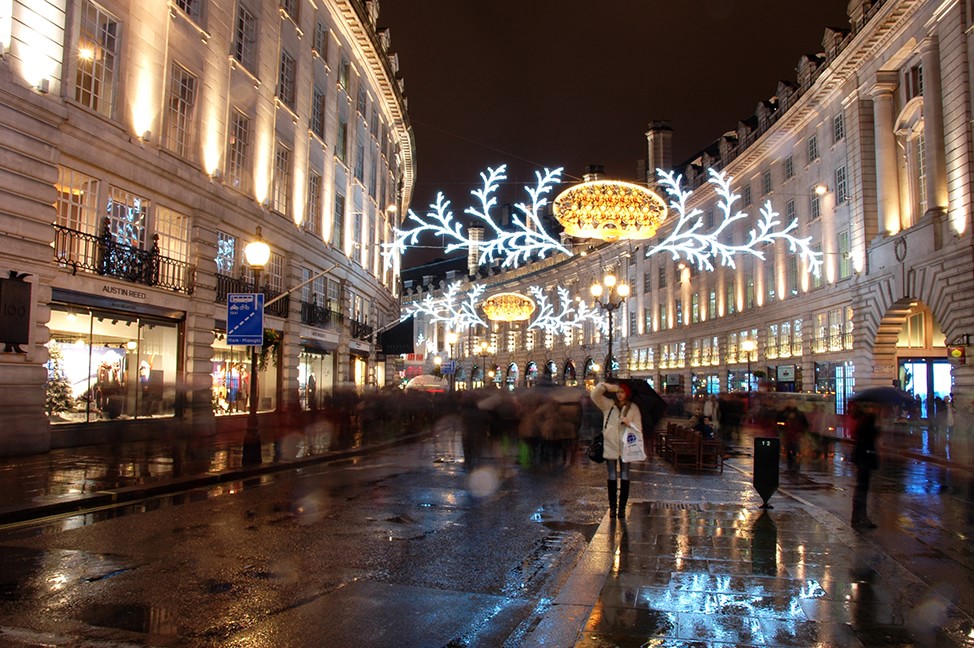 Ice Skating
There are a handful of outdoor skating rinks in London that stay open until mid-February.  They aren't free, but are generally under £10, and they do offer the option of reserving your time.  Plus, they are in beautiful locations.  See more here.
Harry Potter
Harry Potter is big business in the UK.  The studio tour is a popular destination all times of year but this year, they have 'winterized' the whole thing.  Using a combination of fake snow and new props from the movie sets, for the next three months you can see the studio tour in its full winter glory.  I would love to go here!
Pub Christmas Menus
Mid-October every pub in town started displaying its Christmas menu, a special Yuletide meal to be had around the holidays.  Typically the menus last for several weeks before Christmas, require lots of advance notice and are comprised of lots of hearty and heavy food.  I decided right away that this was a must for our family.  On Christmas Eve afternoon we will be feasting on turkey, venison, tons of cheese and Christmas pudding.  A swift walk around the neighbourhood will follow.
Midnight Mass
Tickets are still available for midnight mass at Westminster Abbey.  They're free but require advanced booking!It's going to be an amazing and festive holiday.  Only 34 days to go!