The warm bowl of pasta was set in front of me. The smell of sharp pecorino cheese hit my nose like a freight train, as I dug in, eating the noodles as quickly as I could shovel them into my mouth. The flavor was simple but intense. Fruity, rich olive oil. Spicy, cracked black pepper. Lovely, salty, cheese, and of course, delicate, perfect noodles. Only four simple ingredients make up an ideal bowl of cacio e pepe.
Welcome to Rome. Happy birthday to me!
Rome is a truly special place. It is the first city in Europe I ever stepped foot in, igniting my wanderlust. Given the ten years since my last visit and the fact that Julie had never been, when the topic of where to go for my birthday weekend surfaced, there was no doubt in my mind.
Rome it must be.
Rome's history is literally everywhere. On a casual stroll from the hotel, you can stumble upon Roman ruins that aren't on tourist maps, simply because there are too many to count. Even on the bus ride from Rome Ciampino Airport, amongst the car dealerships and industrial parks, a section of the Roman aqueducts comes into view on a hillside, still standing upright after over 2,000 years. No one bats an eye, no special announcement is made by the driver. Just business as usual.
My birthday was spent exploring some of the treasures of all humanity, because…when in Rome. We stopped at Santa Maria Maggiore, a truly impressive church containing what seems to be an entire quarries worth of marble and covered in hundreds of paintings and sculptures.
It is also very active, and we were surrounded by nuns, monks, and priests, some of whom where taking confession. A small service began in one of the side chapels, and church-goers lined up to pray in front of a silver urn, a relic containing five pieces of the manger.
No big deal.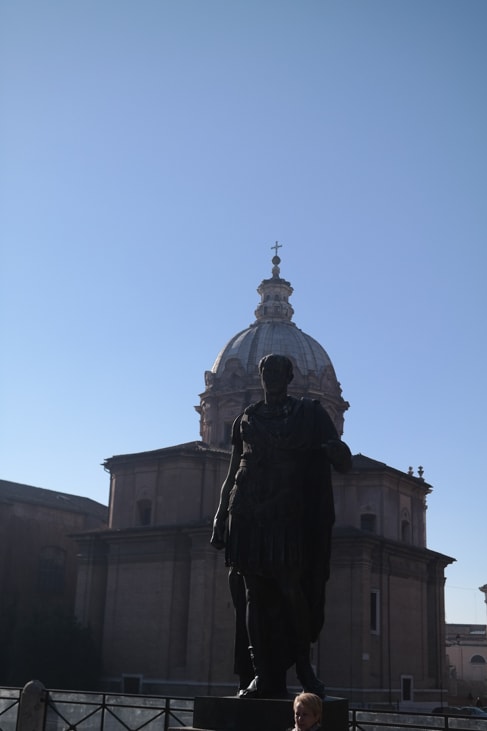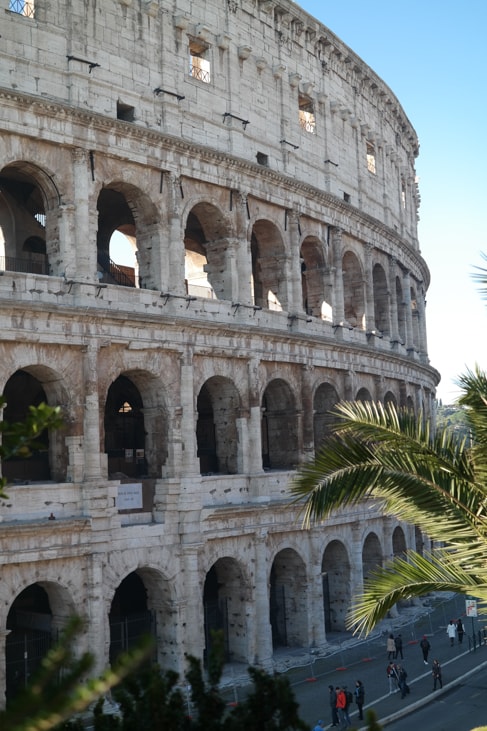 We strolled down Via Cavour towards the Colosseum, and the first columns from the Roman Forum came into view. To our left, the Colosseum loomed prominently, dominating the sky and our attention. We casually strolled around the grounds, thankful that the roads surrounding the Colosseum and Roman Forum were closed to traffic on weekends (I can't imagine what this area looks like with cars!).
We pushed on, heading towards the heart of the city, one perfect piazza after another. Then, after entering Piazza della Rotonda, we caught our first glimpse of the Pantheon. The famous building, finished in 126 AD by emperor Hadrian, was a spectacular sight, especially as the sun began to set, and the oculus of the dome let in the last of the sunlight.
We were told that each of the pillars on the front of the Pantheon are made out of one solid piece of stone, rather than smaller sections pieced together. They were excavated in Egypt, sent by boat to Rome, then rolled into place. Unfortunately, one column broke at the tip, so the builders sawed off the tops of the other columns so they matched, which meant that the portico was built slightly lower than originally planned.
I'm sure whoever was responsible for breaking the column was dealt with swiftly and cruelly.
A birthday deserves some decent nightlife, so we wandered across the Tiber River and into the Trastevere area, one of the oldest sections of Rome, to sample some wine before dinner.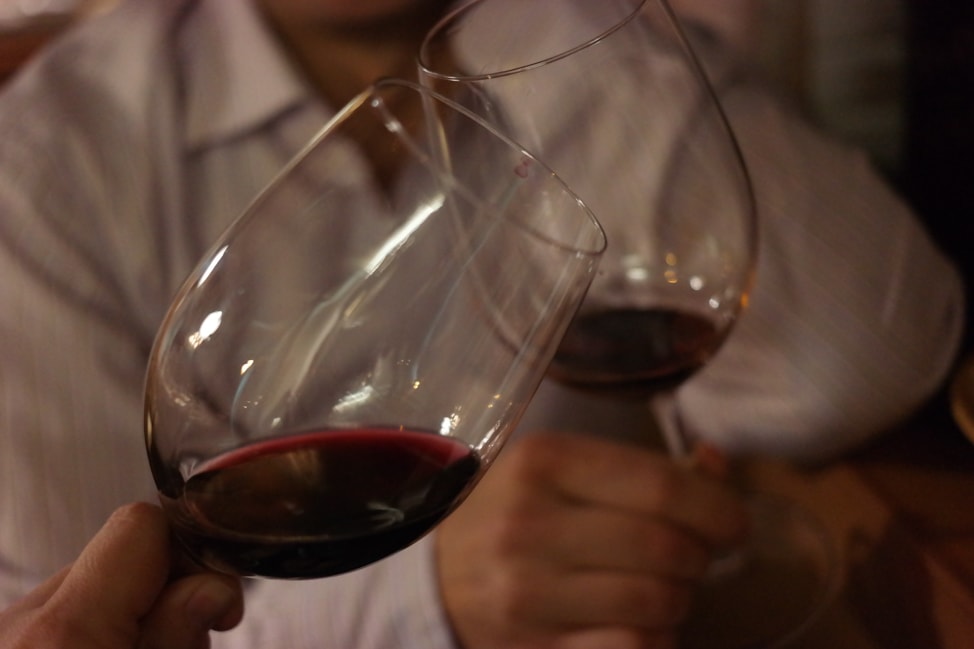 We came across Enoteca Ferrara, a quaint wine bar with a handful of seats and the owner behind the bar. I decided to celebrate my birthday with a glass of Brunello, the fantastic (and pricey) red from Tuscany.
One great feature of this enoteca is that with each glass of wine you order, you are handed a plate for the selection of food laid out on the bar top. Large pans of focaccia glazed with tomato sauce and olives, crisp flatbreads drenched in olive oil, and a faro salad mixed with fresh vegetables made us rethink our dinner plans.
Each time we ordered a new glass, we got a new plate. Why can't someone do this in London?
After a little debate, we pressed on, back across the Tiber to dinner at Armando al Pantheon, one of the best dining options near this major tourist site. The space is almost entirely devoid of English. The menu is in just a single language, and the dining room was packed with lots of Italians, just how we like it. No hamburgers or linguini alfredo on the menu (and yes, we did see those things on a few menus). Just perfect Roman food.
We shared a plate of a mixed cured meats, paper thin, but studded with chunks of fat. Diet food, this is not.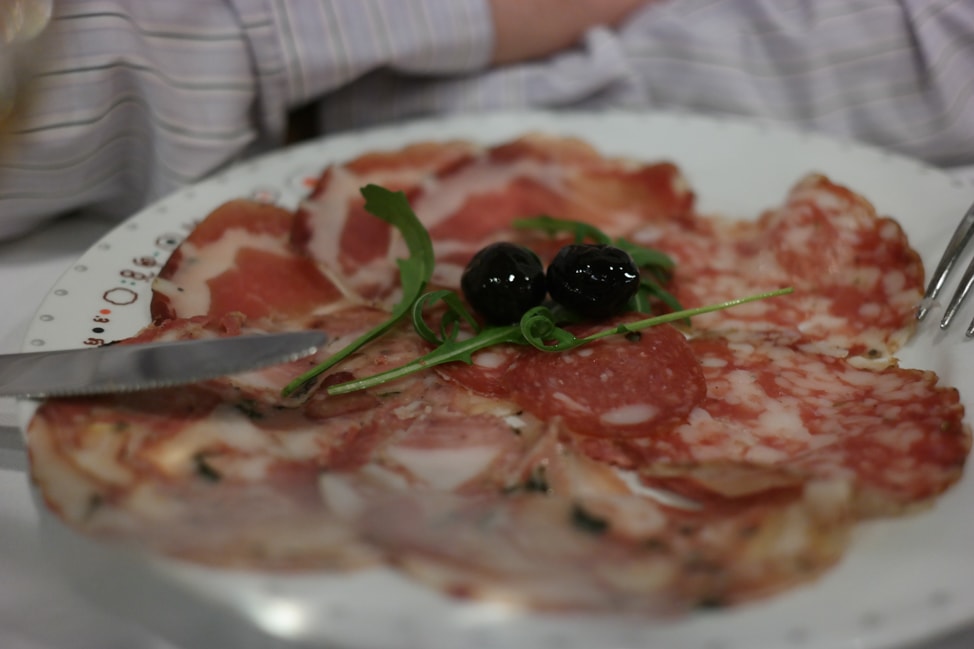 We both ordered classic Roman pasta dishes, spaghetti alla Matriciana and spaghetti alla Griscia. Both feature guanciale (a cured meat like bacon, from the jowl of a pig), olive oil, black pepper, and pecorino romano. Actually, the only only difference between the two dishes is that Matriciana also has tomatoes. Simple, straight forward pasta dishes with limited ingredients, and the flavor was incredible.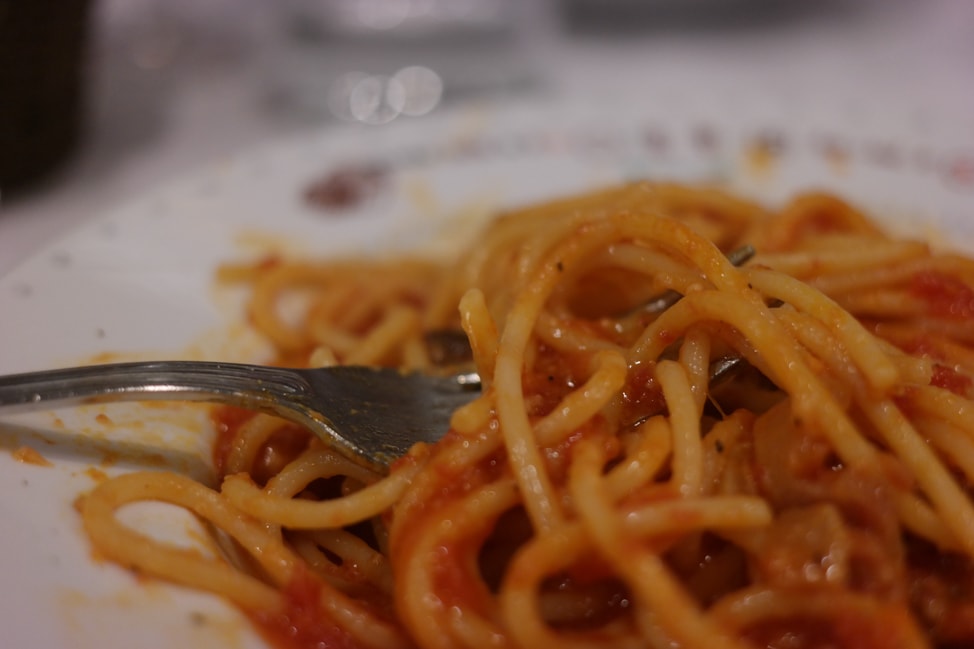 There is something magic about actually eating Italian food in Italy. I could easily make these dishes at home, but my versions never come close. Is it the ambiance of the restaurant? The water? The feeling of 'holy hell, I'm in Italy'? Maybe it is the combination of the food and the place, together creating an authentic experience that can't be replicated no matter how hard I may try.
I also think the liberal use of pecorino cheese and high quality olive oil doesn't hurt!
As we arrived back at our hotel, exhausted from a full day of walking, drinking, and eating around Rome, it was hard to imagine any place I would rather be at that moment on my birthday. History, culture, food, and wine, all converging in one unbelievable city.
Why did we wait so long?
Check out our YouTube video below for so more Rome action!