2015 is so last week.
Here at Drive on the Left, we are forging ahead, and coordinating our 2016 travel plans with reckless abandon. With a smattering of sales across many of the European low-fare airlines over the past couple weeks, we went a little crazy, booking five trips, over as many months. We are looking to finally see a few places that we have somehow managed to overlook in the past two years of European travel, and a few new destinations have been on our hit list.
So here are the five trips that are officially on the books. It looks like 2016 is shaping up to be one of our most exciting years ever!
Rome, Italy
Rome is the first European city I ever stepped foot in, back in 2005. I only spent one night there, and so I only managed to fit in a few of the sites. Julie has never been, having only spent time in Florence and the Tuscan countryside (tough life, I know). We both have been desperate to go to Rome, but for various reasons, it got skipped over. Since my birthday weekend in in January, I decided "enough was enough, let's go to Rome" and booked the tickets. The bonus for Julie is that we can squeeze in a new country by simply crossing the Tiber River and exploring Vatican City. The smallest country in the world, but it still counts!
Berlin, Germany
This February weekend away is bound to get a little messy. Julie's sister Michelle and her friend from the US are visiting us to celebrate Michelle's 30th birthday in style. They are hopping around a few European cities but we all decided that Berlin should make the list. Michelle and her friend are party-centric ladies who want to explore clubs and all-night raves, so Julie's early bed time will not be happening here. We will somehow try to squeeze in some sightseeing, in between sleeping and recovering from the previous night's activities. Oh dear.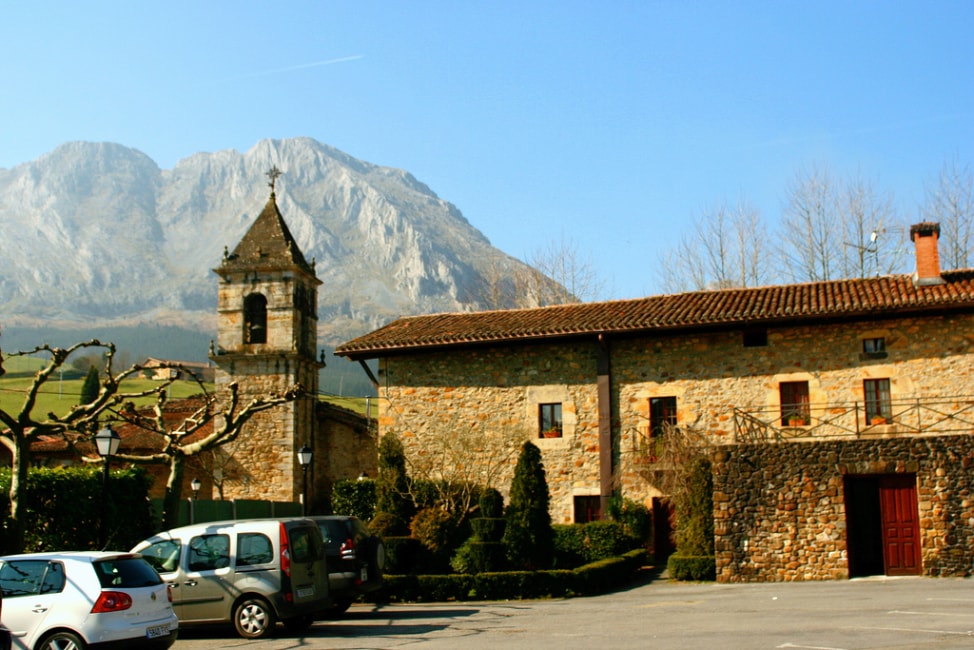 San Sebastian, Spain
I have been reading about the culinary scene in this area of Basque Country in Spain for numerous years. Piles of Michelin stars, avant garde cuisine, adorable pintxo bars. After some friends here in London returned from a trip, raving about the food and restaurants, I knew we had to finally go. Since we will be there in February, we will not get to enjoy the beaches of this coastal city, but we have planned our trip to align with the Basque cider season. This region is renowned for its cider, and apples have been grown, picked, crushed, and fermented in the surrounding hillsides since the 11th century. The cider houses are open to the public in January, once the cider is ready to be released. They serve set lunches, featuring salt cod omelets, hake with peppers, a T-bone steak for two, cheese, walnuts and quince paste, along with all the cider you can consume, poured straight from the enormous wooden barrels. Sounds amazing, if not a little dangerous.
Zurich, Switzerland
This trip was booked on a whim, as we had an open weekend in March. Both of us have spent very little time in Switzerland, despite being mesmerized by the stunning natural beauty of this country. The crystal clear lakes, bright green pastures and surrounding mountains make for beautiful scenery. Our plan is to stay outside of the city, rent a car, and delve into rural Switzerland, maybe with a quick side trip to Lucerne. We don't have much of an agenda or checklist of places we need to see. We plan to relax and enjoy the views.
Slovenia and Croatia
This is our first longer trip of the year, as we will spend a week exploring Slovenia and the northern region of Istria in April. We want to maximize our time around Lake Bled in the north of Slovenia, before heading south towards Croatia. Slovenia is an often overlooked European country, especially by American travelers. It lacks a well known city or landmark, but who cares when you have gems like Lake Bled and the Alps nearby?
Istria, in Croatia, also gets significantly fewer visitors when compared with the southern portion of the country, home to Dubrovnik and the famous islands, like Hvar. Istria has plenty of rustic, hilltop towns and villages, and we are looking forward to getting off the beaten path and exploring what this area has to offer.
Nice, France
I return to Nice again this year, but on a solo adventure with some of my Finnish friends for Euro 2016, the major European football tournament held every four years. France is the host this year, and my friends got tickets to the Spain vs. Turkey matchup at the Stade Alliance in Nice. There will be five of us in an AirBNB in the Nice Old Town, so there will no doubt be some shenanigans. I will probably not get much sleep as I try yet again to keep up wit hard-partying, never-sleeping Finns. My liver is already trembling.
That about wraps up our 2016 travel plans thus far. Of course, it does not end there. We will take a few weekends away within the UK (Julie is researching the Lake District over Easter as I type this), and we will squeeze in another weekend away in Europe between now and June. Given that our work visas end this coming autumn, we have to figure out our next move, whether it be staying in the UK, or moving elsewhere. It is a combination of exciting and nerve-racking to not know even what country we will be living in at the end of 2016. But hey, that is life as an expat!
2016. It will certainly not be boring.